by

Eric Barton

|

July 13, 2023
The Surprising Influences of Tallahassee's Chef Leon Brunson
What do Waffle House and Dance Dance Revolution have in common? Not much, unless you ask Chef Leon Brunson.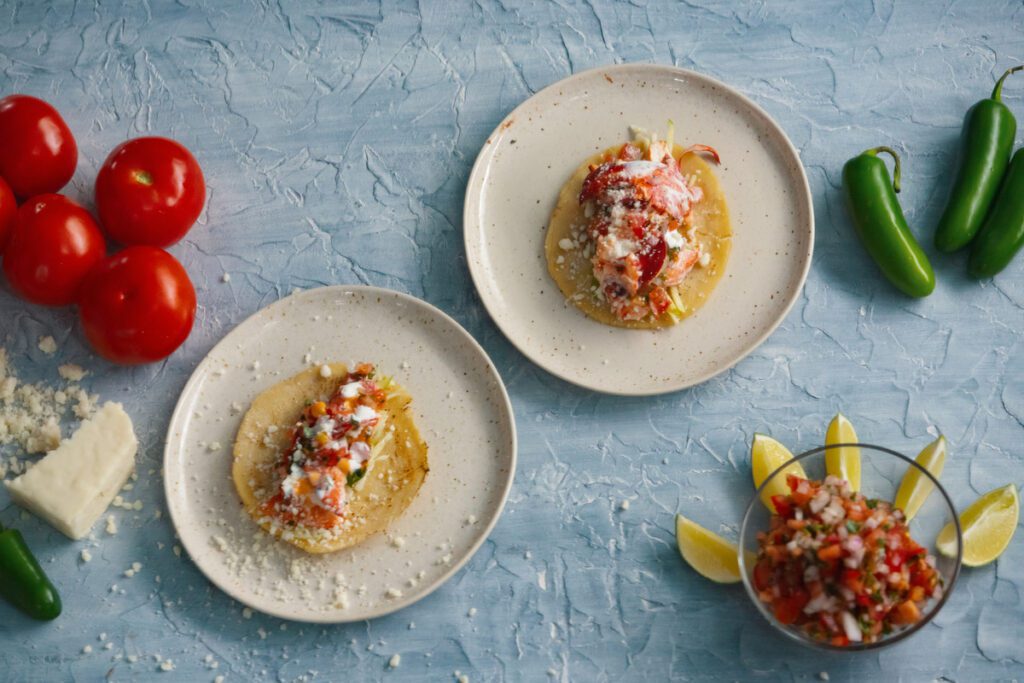 There are a couple of things you should know about Tallahassee chef Leon Brunson right off the bat. It's the two things that really define him, both as a person and as a chef.
No. 1: He owes a lot of what he's accomplished to Waffle House.
No. 2: He's a professional Dance Dance Revolution competitor, a globally popular Japanese arcade game where players stomp on a mat with colored arrows in time with the music.
Why are these two things important to know? Let me explain.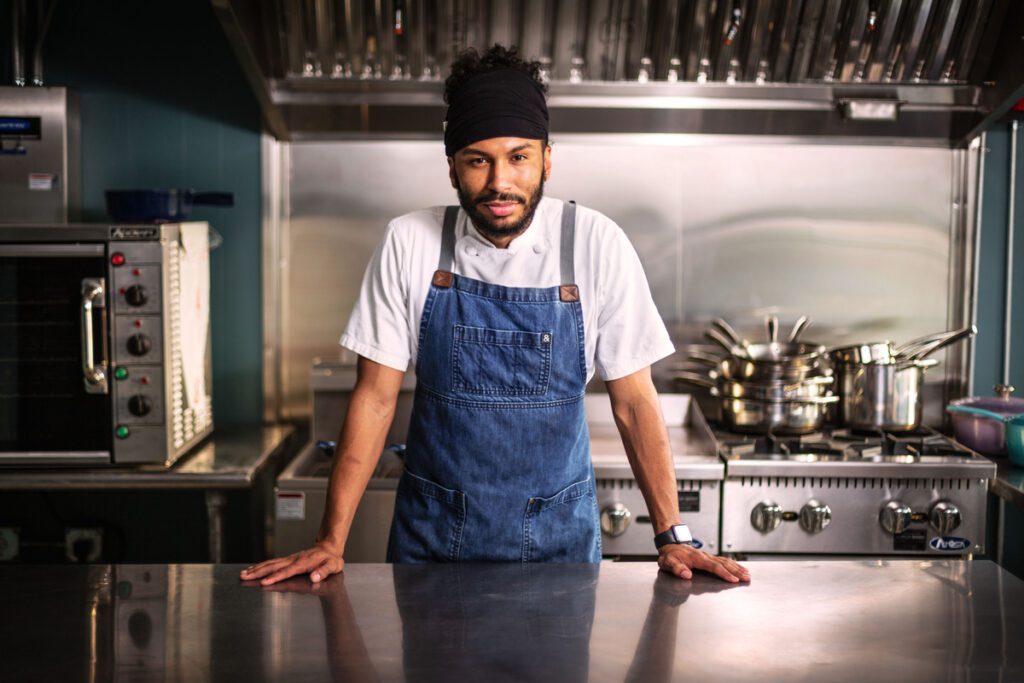 These days, Brunson, 28, is getting ready to open a restaurant in Tallahassee that'll be his first after a successful career in the catering business. But his road to becoming a chef, to understanding good food began in the hallowed, grease-splattered halls of a Waffle House.
Brunson grew up in Panama City with parents who met in Korea while they were both in the Air Force. His dad is Black and his mom, born in Texas, grew up in a solidly Mexican household. That might sound like the recipe for a childhood of Southern-soul-food-meets-Tex-Mex, but Brunson says their diet consisted mostly of takeout and TV dinners.
"Nobody in our house was a good cook. I ate fast-food my entire life."
Then came Waffle House. He took a job there when he was 16, working the line. From the first day, he was fascinated with the coded system Waffle House uses to relay orders from servers to cooks. It involves jelly packets and condiments placed in certain spots on a plate (like two pickles at the bottom of a sandwich plate for a bacon and egg sandwich). It's like a Southerners version of hieroglyphics, and Brunson was addicted not only to learning the code but getting better at working the grill. He'd finish a shift and then pick up another one at a Waffle House across town.
"I was watching my friends go to Miami for spring break or snowboarding, and I'm like, 'Oh, I just finished a 50-hour shift at Waffle House.'"
He enrolled in culinary school in 2013, and when he came back home, that's when he realized the power of good cooking. "I was making corn relish with sherry cream and lump crab, searing meat, dry-brining chicken, and they were flipping their shit. Everyone's going crazy, like, 'How did you learn how to make this?'"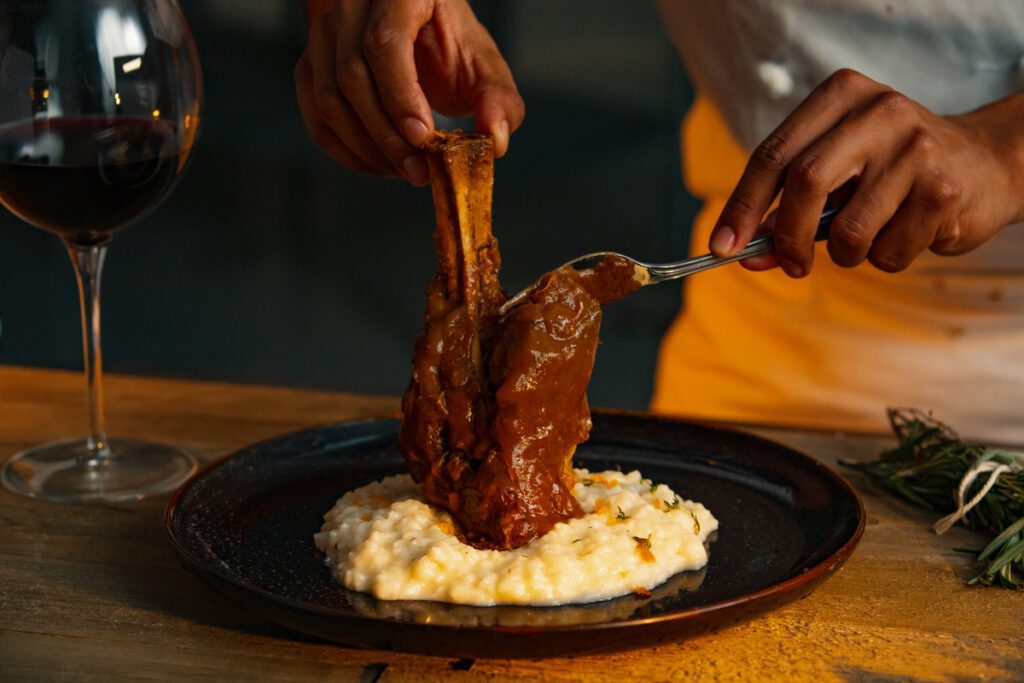 "Like so many things in life, there's a combination of things, put together in a certain order, that leads to success"
He was sure he'd end up in the culinary field. Then his dad had an aneurysm in 2018 that nearly took his life. A serious left turn, Brunson enrolled at Florida State University and got a neuroscience degree in 2018. The idea was simple: he wanted to understand what led to the thing that nearly killed his father.
While earning his degree, Brunson worked at what very well might be your favorite Tallahassee restaurant, Kool Beanz. And when he graduated, he just couldn't leave the restaurant industry. After graduation he took a stage, stagiaire, an unpaid internship in the restaurant industry, at Junebaby in Seattle. He was there two days before getting an offer to take over a restaurant space in Tallahassee, and so he rushed back home to take over the lease.
Now, that's where you'll find him, on the banks ofTallahassee's Lake Ella preparing to open a restaurant and catering kitchen out of two cottages—a space fittingly called . trialing the restaurant with soft openings, it is expected to officially open for business in late September, with a grab-and-go service of sandwiches and salads, and a space to cater private events. "The menu is to feed the people of Lake Ella. I want a menu that caters to these families here," Brunson says.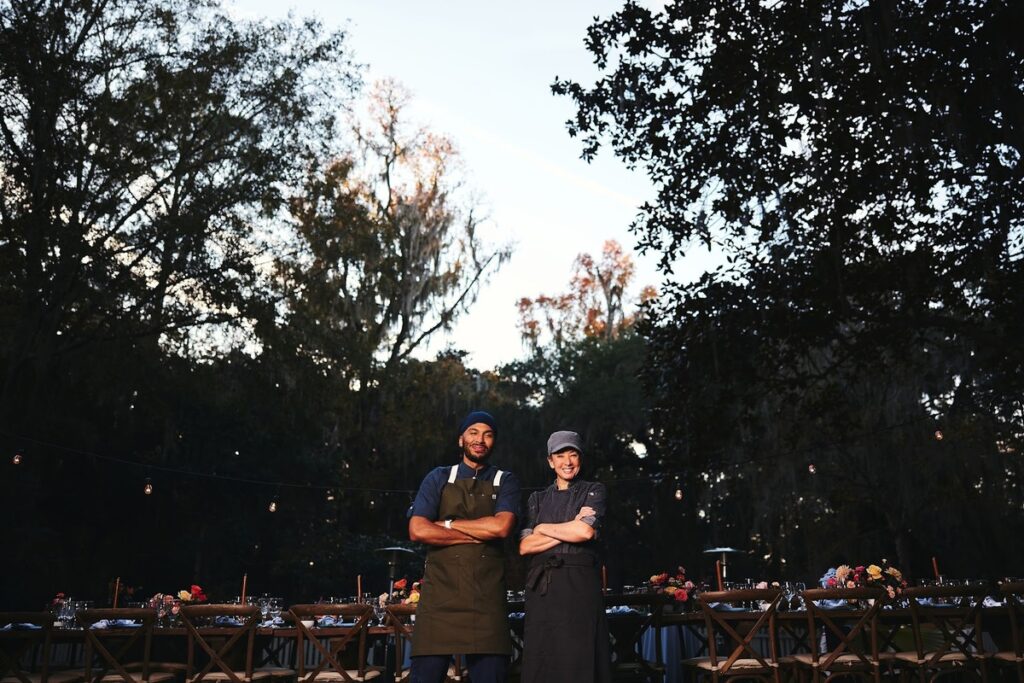 This Summer, Brunson made his TV debut as one of 10 chef's selected to compete on "Secret Chef" a food competition show. Brunson competed in a series of contests as designed by chef and the show's producer, David Chang. You can watch him compete now, streaming on Hulu.
After all that time in the kitchen, Brunson still indulges his affinity for movement and dance in his life. As a kid, he discovered he was quite good at Dance Dance Revolution. When we spoke, he was currently ranked eighth in the word. He has traveled the world for competitions, including to Japan twice. There's money to be won, sometimes as much as $10,000 in prize money, but rarely does it pay for the travel. "It's admittedly a smaller, niche community these days," he says.
Though these two interests seem worlds apart, there's something surprisingly similar, Brunson says, about Dance Dance Revolution and cooking. Like so many things in life, there's a combination of things, put together in a certain order, that leads to success—the Waffle House code, the correct dance steps, or nowadays, the unique combination of ingredients and technique to master a dish.
Brunson's background as a line cook and his proclivity for the fast-paced physical game of DDR have influenced the way he thinks, synthesizing patterns and codes in real time. This means Brunson lives in the moment more, diving headfirst into the thing that's in front of him. So what's next for this chef? What will his life look like in a decade? He laughs at the very notion of thinking about anything but the now: "I don't know what comes after. I don't know."