Reopening a Restaurant Isn't Easy, Just Ask Michael Beltran
One of the state's most celebrated chefs walks us through what it's like to return.
Michael Beltran already ran the Cuban-American diner Chugs and the innovative spot Ariete when he teamed up with fellow chef Justin Flit to open the fine dining restaurant Navé in Coconut Grove in 2019. Navé quickly rose in the ranks among Miami-Dade's best restaurants—at least before 2020 arrived. Forced to close by local lockdowns, Navé finally reopened in December. It's a process that Beltran says was far harder than he imagined. Flamingo recently caught up with the award-winning chef to ask what it was like to own and operate (or not operate) a restaurant this past year. Read how he fought to save Navé in his own words below.
---
The day Navé reopened, I don't remember much.
I just kept saying, "Third time's the fucking charm." I will fight it out for all my restaurants, and I just simply wouldn't let Navé close without a fight. So, here we are. Fighting and surviving. I have had lots of sleepless nights thinking about how this has all unfolded.
We were forced to close Navé and its sister restaurant Ariete in March during the first shutdown. I had to let everyone go. Some of those people had been with me for a very long time, but with no clue as to when we'd be back, I had no choice. It was a gut-wrenching time. Many people who work in the restaurant industry live paycheck to paycheck, and many of those folks had to move on. Some changed careers, some went into different parts of the industry and some are doing their own thing.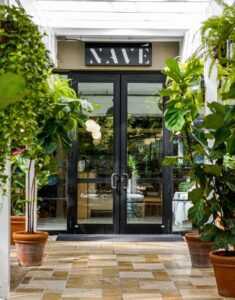 We kept Chugs open and tried to innovate as much as possible. We did as much takeout as we could. We opened up a market and sold everything from toilet paper to house-made pasta. That experience definitely changed how we look at things now: It made us realize a restaurant should be, has to be, exactly what our customers need it to be.
Over the years, I have often thought about what it would be like to have a second chance to launch a restaurant, not make some of the errors I made the first time around. Ironically, I got that chance because of COVID. When I reopened Ariete this summer, it offered me another chance to do it right, so to speak. Through all of this year's darkness, I had to focus on a goal other than just survival: improvement. I would be bold, and I think we were. Ariete opened as a better restaurant than when it closed. Our goal for that restaurant is always for it to be among the elite in the country.
A lot of people probably think it's simple to reopen a restaurant, like just turning back on the lights. It is the furthest thing from simple.
—Chef Michael Beltran
Navé remained closed for several more months because of its size and location. We had hopes that we would see things go back to normal, and it would allow us to reopen. But we came to realize we had no choice. If Navé stayed closed much longer, I don't know if it would have been able to reopen at all.
A lot of people probably think it's simple to reopen a restaurant, like just turning back on the lights. It is the furthest thing from simple. This is very much a new world. The rules are different. Guests are different. The business model is different. If we approached reopening the same way we had originally opened, we would have failed before we even started. We needed to become comfortable with changing our business models and adjusting expectations of what kind of business we will be doing.
First off, there weren't a ton of applicants for the positions when we reopened. I'm still wondering where all the food and beverage professionals are. The labor pool in Florida was always shallow, but now it seems even more so.
Then there's the actual creation of a menu and dishes. We consolidated the kitchen to make it smaller. We lost seats in our dining room to accommodate social distancing, so we knew the original business model had to change—and change drastically. The standard and style of food will always be what it was, but how we do what we do, behind the scenes, had to be altered. With fewer tables, we couldn't staff the kitchen with as many people as we did before. You might think that it's easier, having fewer customers, but it means each chef back there has to do multiple jobs now.
I just know when you stop moving forward, especially in 2020, you will start to drown in despair.
—Chef Michael Beltran
More than ever, we also have to consider the price of every ingredient, wondering if that special fish we want to order can be covered by the prices we need to charge or whether it will taste the way it's intended to when someone orders it as takeout.
Takeout remains a top priority for our customers, so it's a priority for us. That is likely not going away anytime soon. So, when we were redoing the menu for Navé, the consideration had to be food that we wanted to cook, food that consumers would be hungry for and dishes that could be packaged to-go in a successful and cost-efficient way.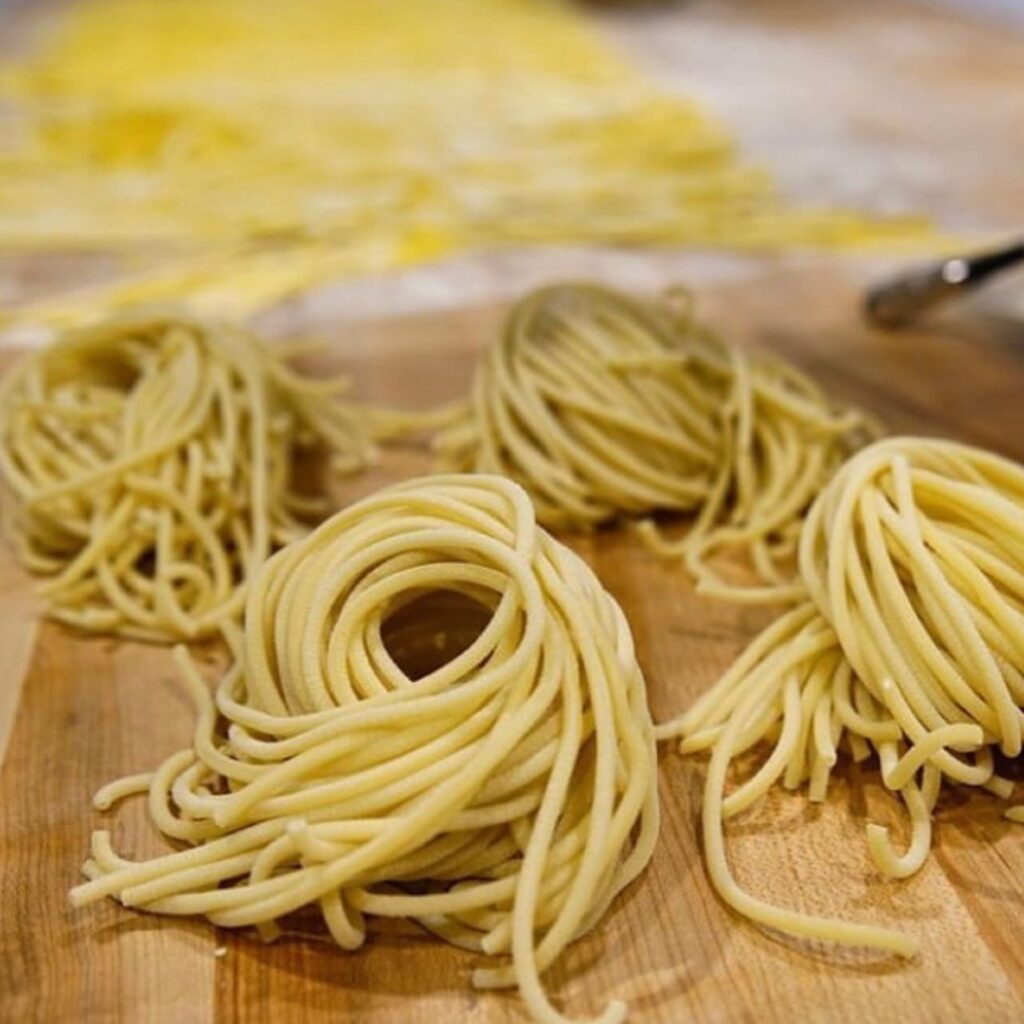 Right from when we reopened our doors at Navé on Dec. 16, it was crazy. Stories are putting it lightly. We had police officers showing up to my restaurant to make sure we would be closing early due to the curfew. They warned me that, if not, I would be arrested. I woke up in the middle of the night a lot out of fear of not knowing if the government would shut down my business once again.
I think people would probably call me a little crazy for even caring to push harder through all of this. I just know when you stop moving forward, especially in 2020, you will start to drown in despair. This year has taken a mental, emotional and financial toll on most of us. This was my way to cope through it: to be better than we were before. I am very proud of what we have done.
The main thing to take away here is that we had no choice but to reopen. To survive, we needed to do it now and push through. Only time will tell.
---