The Best Spaghetti Pomodoro You'll Ever Eat
You'll never look at pasta with red sauce the same again.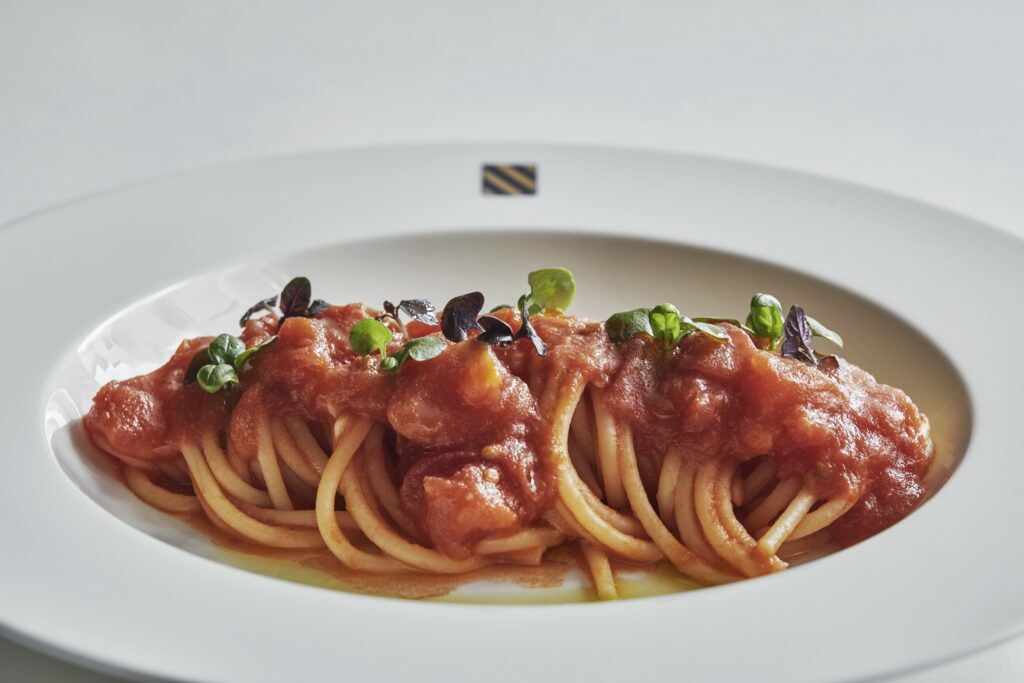 Antonio Mermolia's Spaghetti Pomodoro
1 pound San Marzano tomatoes
½ pound vine-ripened tomatoes
⅓ pound grape tomatoes
3 bulbs garlic, finely chopped
6 bunches basil finely chopped, plus more for garnish
3 teaspoons extra virgin olive oil, plus more for garnish
1 ounce sea salt
PREPARATION: Blanch vine and grape tomatoes in boiling water for three minutes and remove skins. Smash tomatoes in three different bowls, keeping them separate. Divide garlic, olive oil and half of basil into three portions and cook in three separate saute pans over medium heat. Add tomatoes and salt, keeping types of tomatoes separated among three pans, and cook over low heat for 45 minutes. Remove from heat, add equal amounts of basil to each, and chill overnight in three separate containers.
When ready to cook, combine sauces and bring to a simmer. Boil fusilli for 3 minutes before adding to pan with sauce, cooking pasta for 5–6 minutes or until al dente. Add water if needed to keep pasta and sauce from becoming dry. Finish with olive oil and basil.
---