Antonio Mermolia's Art of Nonchalant Excellence
The Four Seasons chef shares a few secrets of his cooking and how to execute a classic Italian dish that deceives in its simple perfection.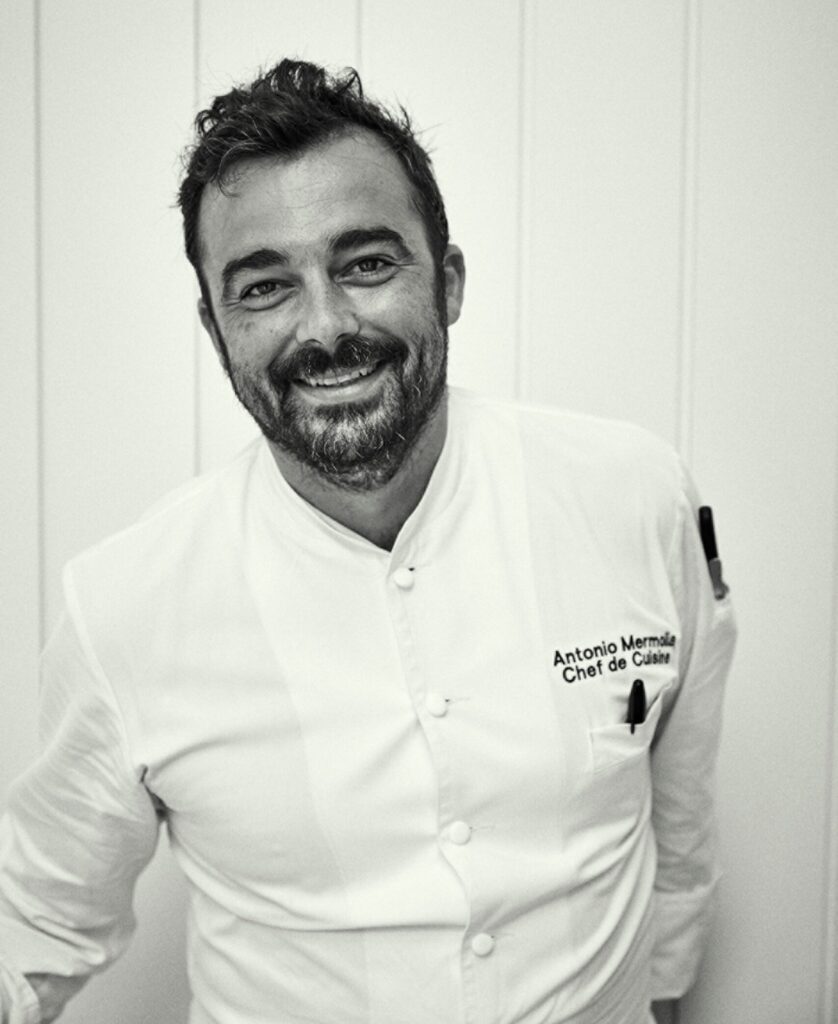 After 20 years working his way up in kitchens, Antonio Mermolia finally had his chance to run his own restaurant—an enviable position for anyone in the industry but also one that troubled him. He had never before had to wonder: What kind of chef was he?
This was back in 2016 when he took over as a head chef at the Four Seasons Hotel at the Surf Club in Surfside. He labored over recipes and, more importantly, wanted to figure out some kind of overarching statement that would define him and his kitchen.
Then he came across the Italian word sprezzatura. While there's no exact translation, it's something like a well-practiced elegance that comes across as nonchalant, like you weren't trying to be so glamorous but simply ended up that way naturally.
Behind the scenes what I did was to make these dishes very special. Even if you've tried spaghetti pomodoro many times in your life, you have this one and say, "Oh, this one is very special."
—Antonio Mermolia
It occurred to Mermolia that everything he grew up eating as a boy back in Calabria benefitted from sprezzatura. He remembers it as a time where every day meant eating something special, from the peaches he picked in the backyard to the dishes made in his family's kitchens. Everyone had a dish they were known for mastering—pasta from his father and baked goods from his mother. Maybe the best example of this was his grandmother's dish of pasta and potato. The delicate flavors require careful seasoning, and timing it wrong turns the two starchy ingredients into paste. "It sounds so easy," says the 36-year-old Mermolia, "but it takes mastery to make it right."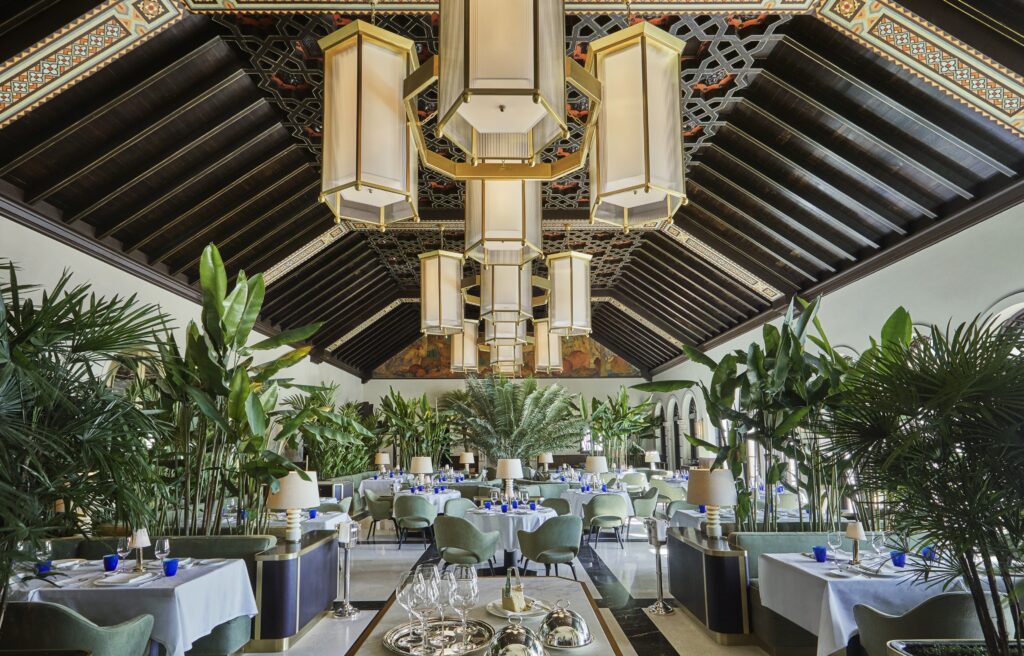 He used that concept of sprezzatura to to build an entire menu at the Four Seasons restaurant Le Sirenuse. It closed during the lockdown, but the property shifted Mermolia over to its sister restaurant, Champagne Bar and Terrace, where he brought his concept and the menu he created with him.
The idea he developed was to take dishes we know, things we think are simple and have seen at a thousand Italian restaurants, and simply make them better. "These items are so common, you might think, 'hey, this is just another restaurant,'" Mermolia says. "But behind the scenes what I did was to make these dishes very special. Even if you've tried spaghetti pomodoro many times in your life, you have this one and say, 'Oh, this one is very special.'"
---
---
That's exemplified in his pomodoro recipe. It's perhaps everyone's first pasta dish, essentially noodles and tomatoes. But Mermolia says he spent hours he couldn't count making it right. He begins by crushing the tomatoes by hand, because a knife might impart a subtle metallic taste. Then he cooks three tomatoes—sweet cherries, vinegary vines, and a full-flavor summer variety— separately, combining them later so that they bring their full benefit. Then the sauce must sit overnight to let the flavor blossom. While many pomodoro recipes end with pasta water added to the sauce, Mermolia instead blanches fusilli quickly in boiling water and then cooks it in the tomato sauce, allowing the starch to thicken it without thinning out the flavor of the sauce.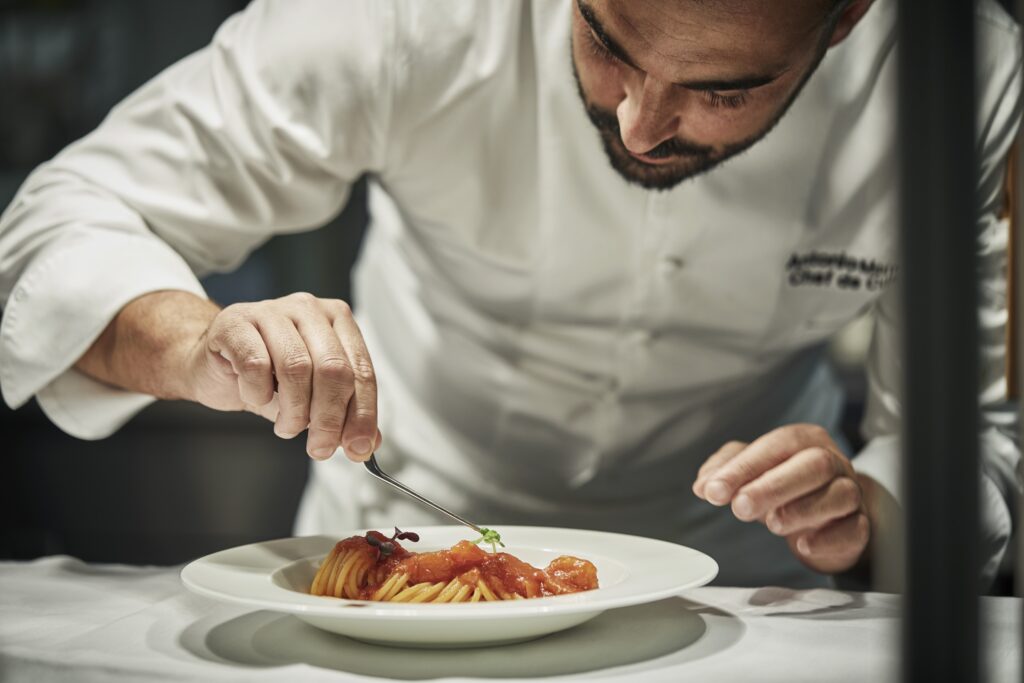 "I really wanted to create my masterpiece with my pomodoro," Mermolia says.
In the end, Mermolia has instructed his wait staff to deliver the dish without an explanation of the two-day process to make it, because sprezzatura is about subtlety, without boasting about the work that went into making something great.
"That is what Italian food is about. It's a comfort. It doesn't have to be pretentious, but this is still a fine dining restaurant."
---