Whip Up This Cuban Twist on a Classic Comfort Food
Try this hangover remedy from Miami's Michelle Bernstein.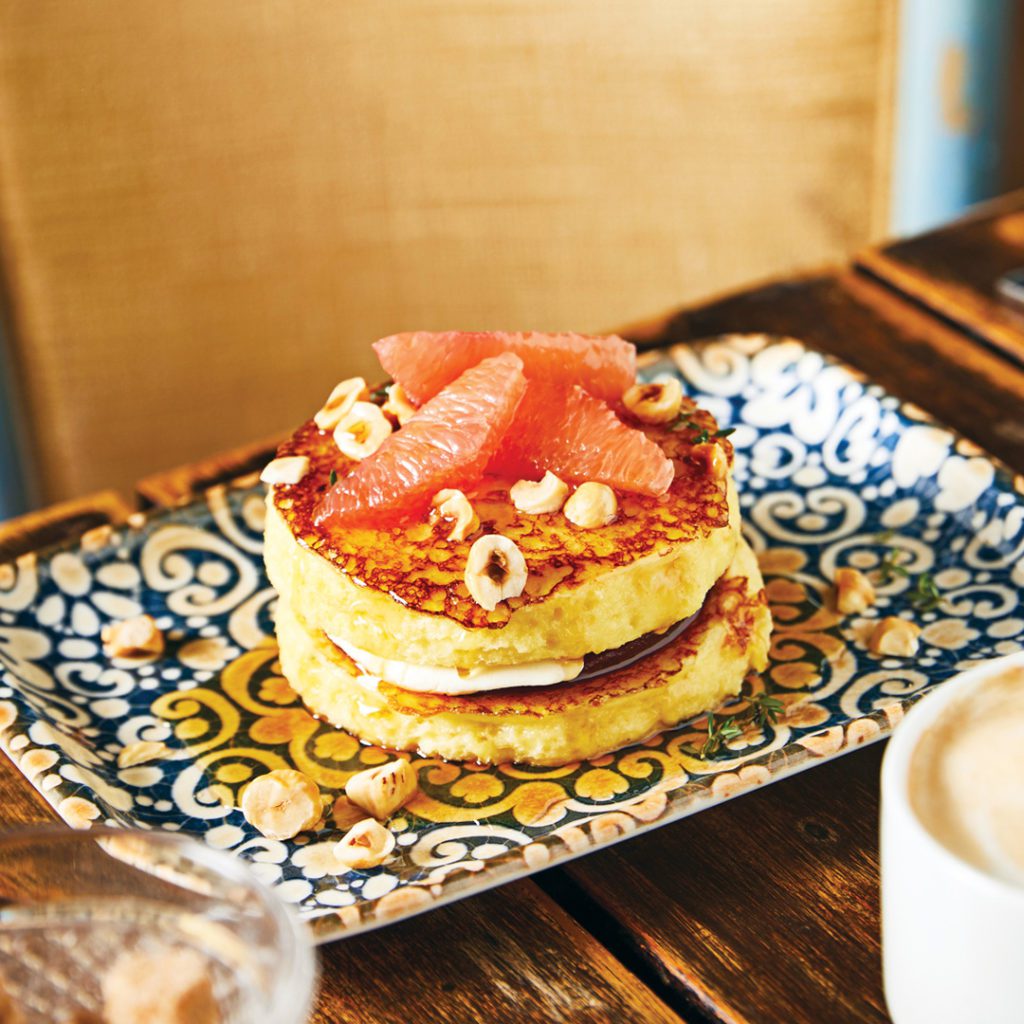 CUBAN FRENCH TAOST
4 large slices of challah or brioche
1 cup whole milk
1/2 cup heavy cream
2 large eggs
1 tablespoon sugar
1/4 teaspoon ground cinnamon
1 orange, zested and segmented
1 tablespoon vanilla extract
Pinch of salt
2 1/4 -inch thick slices of cream cheese, cut cold
2 1/4-inch thick slices of Guava paste
PREPARATION: Heat oven to 300 degrees. Place bread slices on a wire rack set in a sheet pan and bake for 15 minutes, flipping halfway through. Mix together milk, heavy cream, eggs, sugar, ground cinnamon, orange zest and vanilla extract with pinch of salt. Soak toasted bread for 1 to 2 minutes.
Heat oven to 350 degrees. Heat a nonstick saute pan or griddle over medium heat. Add butter or ghee and cook French toast until golden on both sides.
Spread guava paste on half of the slices and cream cheese on the others. Place in oven for 3 to 4 minutes. Serve with orange segments and maple syrup.
A NOTE ON GUAVA: In Tampa or South Florida, finding guava paste means a trip to the right Publix or Winn-Dixie. For those of us without a well-stocked supermarket Latin section, the sweet, tangy jelly can easily be procured online, including from Walmart and Amazon, which sell guava from Goya, Iberia and El Sembrador.
---