Grove Stand: Matthew Medure
How Jacksonville's Matthew Medure left an impressive job as the youngest chef in a Ritz-Carlton kitchen to develop seven (and counting) restaurants that range from fast casual to fine dining.
It's not a stretch to say that Matthew Medure put Jacksonville on the culinary map. He'd been a young phenom: After starting his post-culinary school career at the Ritz-Carlton flagship in Atlanta's Buckhead neighborhood, he went from intern to chef in a single year. Then he was asked to open a Ritz-Carlton property in Amelia Island, the youngest chef in the whole company. But he still felt something was missing. [caption id="attachment_11415" align="aligncenter" width="1080"]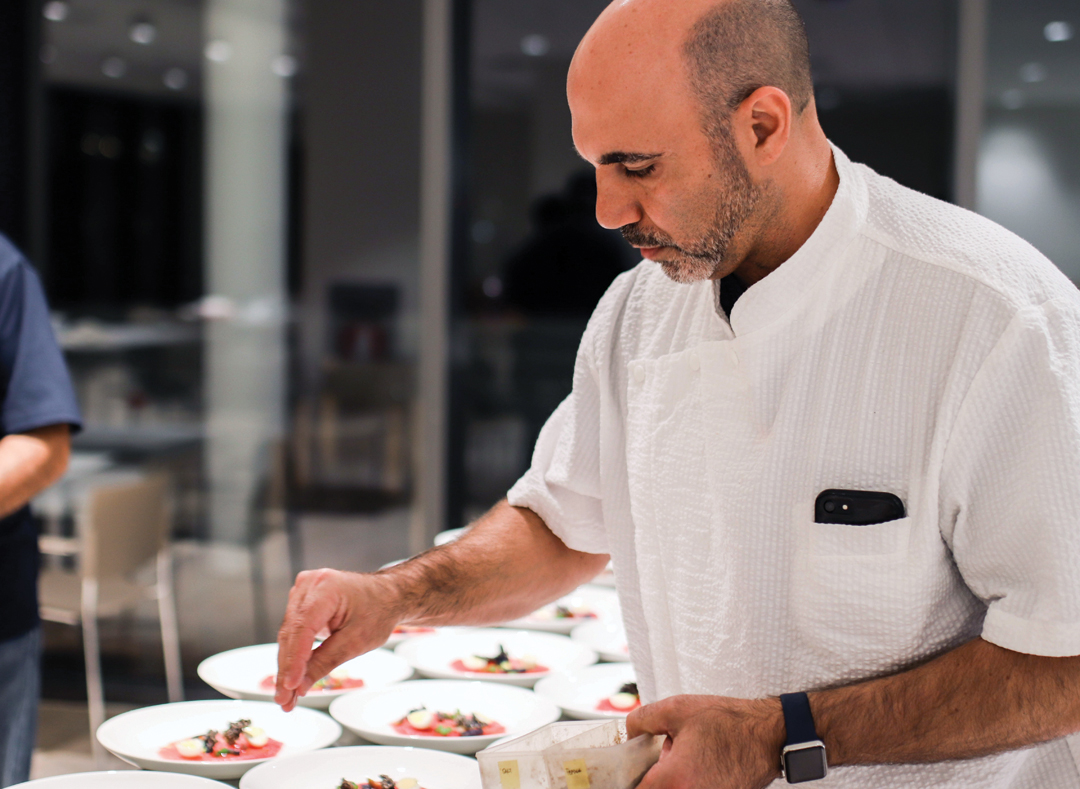 Chef Matthew Medure opened his first restaurant in Jacksonville in 1997 and now has seven. Photography by Sterling Tucker[/caption] "I found myself wanting more. I didn't feel like I was accomplishing what I wanted. I started working the front of the house, I put on a tuxedo and greeted guests." Still, not enough. "People who knew me said I was crazy, said, 'Stay at the Ritz.' There was lots of barbecue, cafeterias all over the place, a lot of fried Southern food. But Jacksonville didn't really have a food scene. Nothing that elevated the culture of the city. That made the decision very difficult." Nevertheless, he took a leave from the Ritz-Carlton, found a space that had previously been a bank and built a restaurant. In the San Marco district, Medure opened Matthew's Restaurant in 1997, defined by white tablecloths, handmade pastas and regionally sourced meats. "People felt like they were in a different city. We weren't doing mind-blowing food. We weren't trying to scare anyone. It was just genuine service, fresh food done simply and well."
---
Read more about chefs that are changing Florida's culinary scene here.
---
Perhaps Medure, 49, had an advantage. He was born into the business, after all. His parents had Medure's Catering in Newcastle, Pennsylvania. Medure, one of four boys, went to the Pennsylvania Institute for Culinary Arts with the intention of elevating his parents' business. His oldest and youngest brothers have taken over the family business, while Matthew and David, the middle two brothers, ended up together in Jacksonville. Three years after launching Matthew's, Medure opened Restaurant Medure in Ponte Vedra Beach in 2001. "Now we have seven restaurants, and we're just about ready to start construction on
our eighth, called Midtown Table, in the St. Johns Town Center area. It will be casual but full service, with freshly milled flour for bread and pizza, one of those big Neapolitan pizza ovens coming in, a lot of homemade pasta, a full bar."
---
---
[caption id="attachment_11418" align="alignright" width="720"]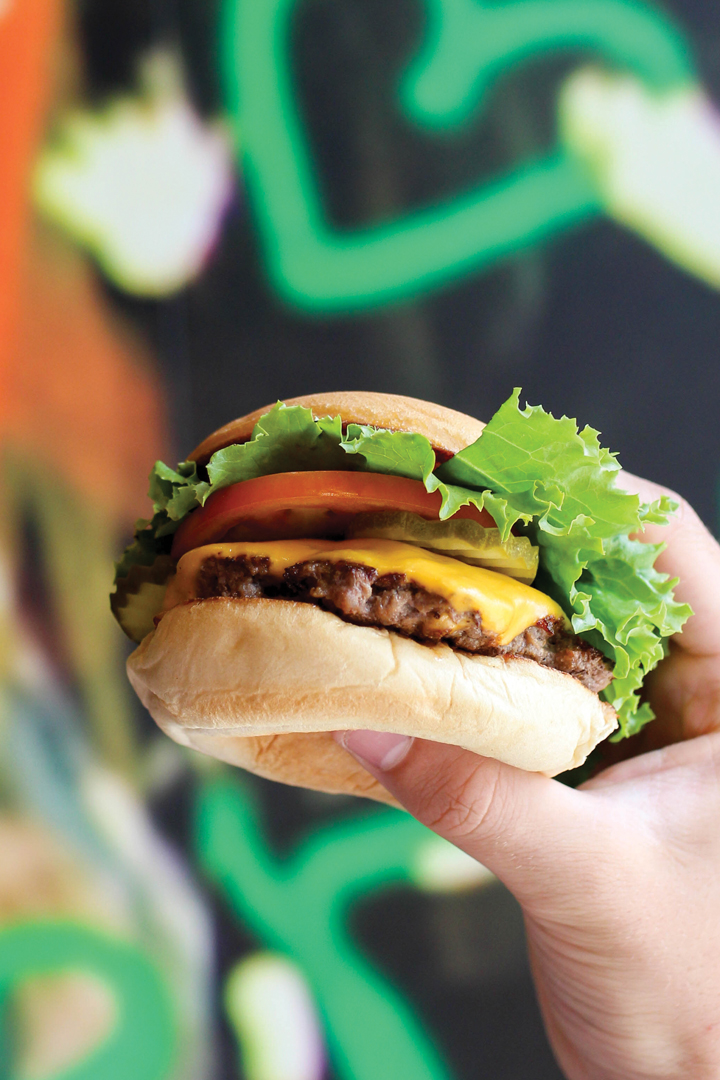 M Shack, Medure's dip into fast casual food, features elevated cheeseburgers, milkshakes and fries. Photography by Sterling Tucker[/caption] His restaurants haven't always been enormous or geared toward fine dining. After Restaurant Medure, he opened M Shack in Atlantic Beach, serving fast-casual burgers with his own blend of ground beef and truffle fries that seemed to resonate with locals. It took off; he opened three more (St. Johns Town Center, Riverside and Nocatee). And from there, he turned his sights on a space directly opposite the original Matthew's Restaurant and partnered with a couple of employees on a lovely little French bistro called Rue St. Mark. With such a growing empire, Medure has ceded some of the reins at his flagship eatery. Chef Alexander Yim, who has been with the restaurant for 10 years, has shifted the vision slightly, adding Asian components to the stylish French/Mediterranean concept. However, that doesn't mean the signature dishes have been jettisoned. "There's a foie gras dish that's been on the menu since the beginning. There's a Vidalia onion confit on the top of the foie, then we make a marmalade with onions and vanilla beans and honey, so there's two types of onion and aromatics, a little crust on the outside, rare in the center, three textures, a little bit of aged balsamic." When he's not shuttling between properties in greater Jacksonville, he's attending to family with his wife, Jillian, a dentist. And there's a lot of attending: Medure has six kids, ages 22 months to 20 years old, three girls, three boys. A big family, sure, but then sometimes that comes in handy when there's a family business to run. After all, their last name carries a lot of weight.
"These days it's been about focusing and trying to refine and get more efficient. We're always looking for improvements. Jacksonville has a lot of inventory of restaurants, and there is no shortage of jobs here."
Jacksonville—a former "meat and potatoes" town, according to Medure—is a place that just might owe him a debt of gratitude. Well, foie gras is a certain kind of meat, isn't it?
---
MATTHEW'S
— Location —
 

2107 HENDRICKS AVE. JACKSONVILLE
 

— Hours — MON–SAT

 

5:30PM–10:00PM
---
RESTAURANT MEDURE
— Location —
 

818 A1A N. PONTE VEDRA
 

— Hours — MON–SAT

 

5:00PM–10:00PM
---
M SHACK
— Location —
 

ATLANTIC BEACH 299 ATLANTIC BLVD. ATLANTIC Beach
— Location —
 

ST. JOHNS TOWN CENTER 10281 MID TOWN parkway JACKSONVILLE
— Location — RIVERSIDE 1012 MARGARET St. JACKSONVILLE
— Location —
 

NOCATEE TOWN CENTER 641 CROSSWATER Parkway PONTE VEDRA BEACH
---
RUE SAINT MARC
— Location —   2103 SAN MARCO BLVD. JACKSONVILLE
 

— Hours — mon–thurs 4–10:00PM FRI 11:30AM–2:30PM, 4–10:30PM SAT 10AM–2:30PM, 5–10:30PM SUN CLOSED