9 Celebrity Chef Restaurants in Orlando You Have To Try  
These internationally renowned chefs bring their talents to the heart of the Sunshine State
There's something satiating about watching your favorite celebrity chef whipping up a frenzy on TV from the comforts of home. But the ultimate indulgence lies in snagging a coveted seat at one of their legendary restaurants. After consuming their culinary geniuses via cooking shows and cookbooks, it's the proverbial icing on the cake to experience firsthand the chef's style and creativity on the table before you. What culinary show junkies might not know is that Orlando is a hotbed for celebrity chef-owned restaurants, and Flamingo has curated an all-star selection of nine of our favorite places with stars at the helm, from Masaharu Morimoto to José Andrés to Florida's own Art Smith. Discover what inspired these chefs to put down restaurant roots in Central Florida and what to order when you go.  
Four Flamingos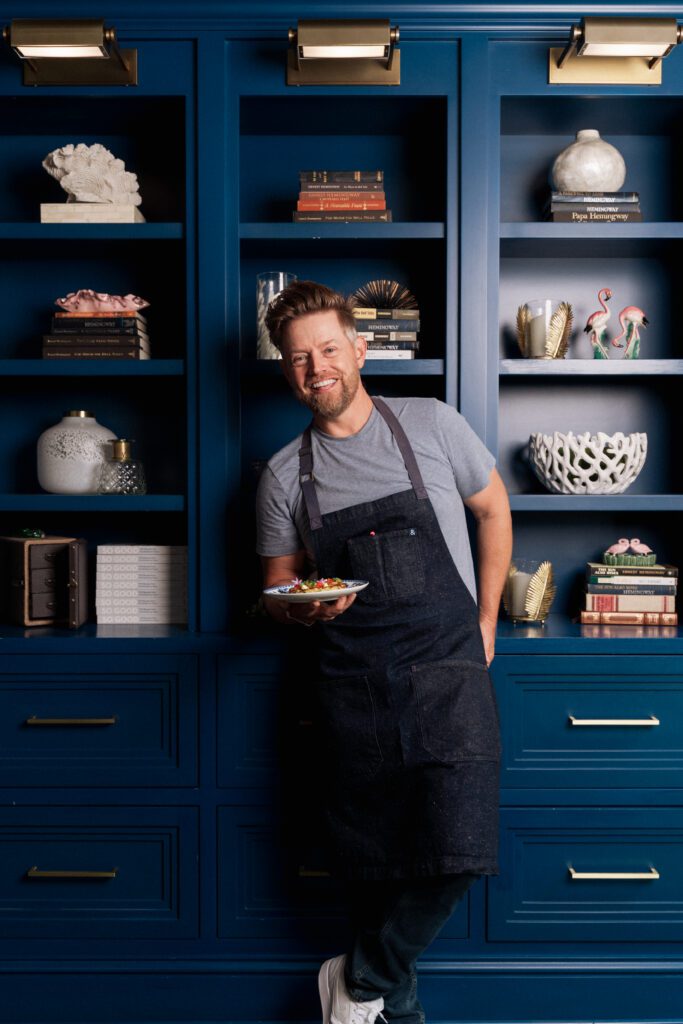 Located at the Hyatt Regency Grand Cypress Resort, Four Flamingos is a Florida-style kitchen owned by Top Chef contestant and Next Level Chef judge Richard Blais. Four Flamingos is worth a visit for the vibe (ehem, name) alone—with that classic old Florida charm. Of course, the menu is really what takes center stage. Dishes like Florida shrimp with guava horseradish, oxtail and foie gras empanadas with mango chutney and jerked lamb with corn pudding give a delicious peek into Blais' appreciation for Sunshine State cooking, with his own unique blend of southern and tropical influences.
"Having family across the state of Florida and experiencing these incredible tropical flavors, I've wanted to do a Florida-inspired restaurant for a while," Blais said. "I love that we work with local suppliers for fresh, seasonal ingredients and have developed a menu that I want to eat, whether it's for date night with my wife or with my kids as a family."
---
Morimoto Asia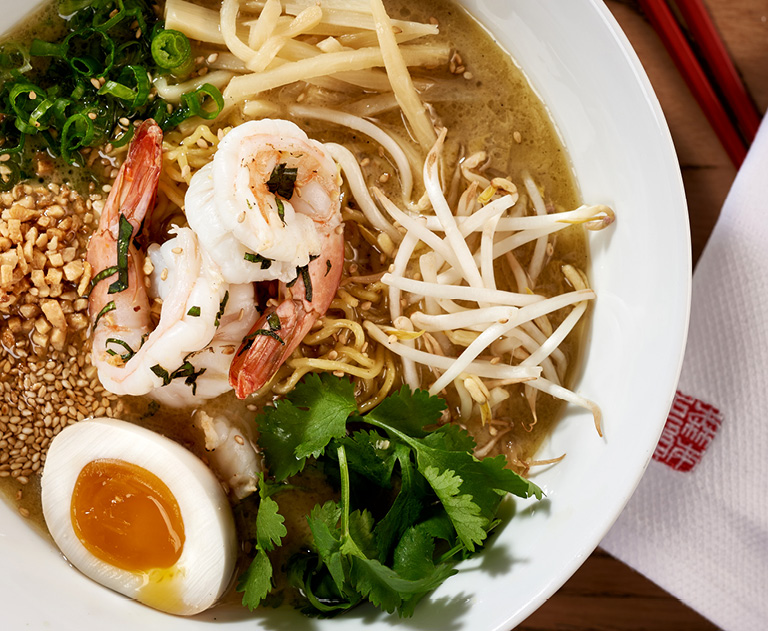 This Disney Springs restaurant, helmed by Iron Chef Masaharu Morimoto, serves everything from sushi to wagyu beef to Peking duck. At Morimoto Asia, the gourmet Pan-Asian menu has popular favorites like Orange Chicken and Tonkatsu Ramen. For a special treat, try the Omakase experience—a five-to-seven-course sushi chef-curated experience that changes with every visit.
"Morimoto Asia Disney Springs was my first Pan-Asian restaurant, and the menu includes flavors and techniques from many different Asian countries," Morimoto explained. "The location offers a glass-encased exhibition kitchen, letting guests see our chefs at work. Plus, I am a huge fan of Mickey Mouse, and it is a joy to be on Walt Disney World Resort property and be a part of the Disney family."
---
Todd English's Bluezoo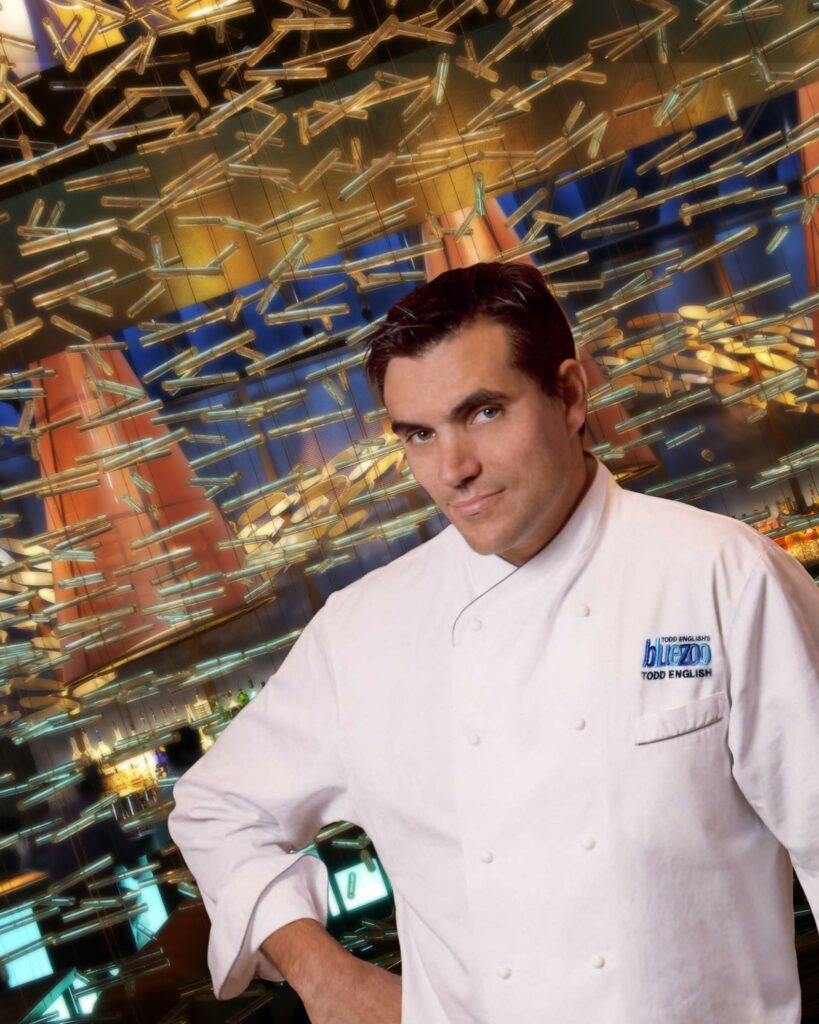 A signature dining experience at the Walt Disney World Dolphin Hotel, Todd English's Bluezoo comes from television personality, restaurateur and cookbook author Todd English. Bluezoo has been operating for nearly 20 years and for good reason. Its menu includes decadent seafood and steaks and an impressive wine list. English said everything about the restaurant embraces "what Orlando is all about—entertainment."
"Outside our window, there are fireworks every night," he explained. "We lean into that and look to bring a strong entertainment element to the restaurant experience with an out-of-the-box kind of vibe."
---
Jaleo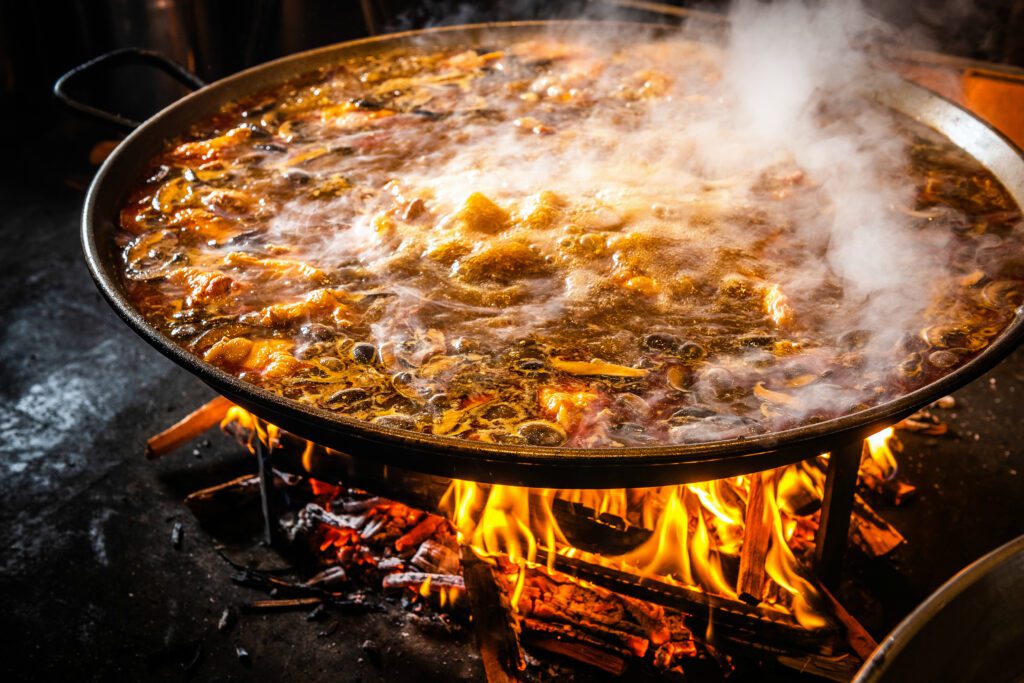 At Jaleo, a Spanish restaurant helmed by internationally-renowned chef and World Central Kitchen founder José Andrés, guests can enjoy an impressive menu of Spanish food including jamón ibérico, paella, patatas bravas and pan con tomate, all cooked from a beautiful open kitchen. There's also a daily Sangria Hour from 4 p.m. to 6 p.m., where beer, wine and tapas are priced between $4 and $7.
"I had wanted to open a Spanish restaurant on Disney property for 25 years before we debuted Jaleo in 2019," said José Andres of his Disney Springs restaurant. "Disney has a unique way of celebrating families and storytellers, and as a storyteller myself, I wanted to be a part of introducing my beloved Spanish cuisine."
---
Homecomin' Florida Kitchen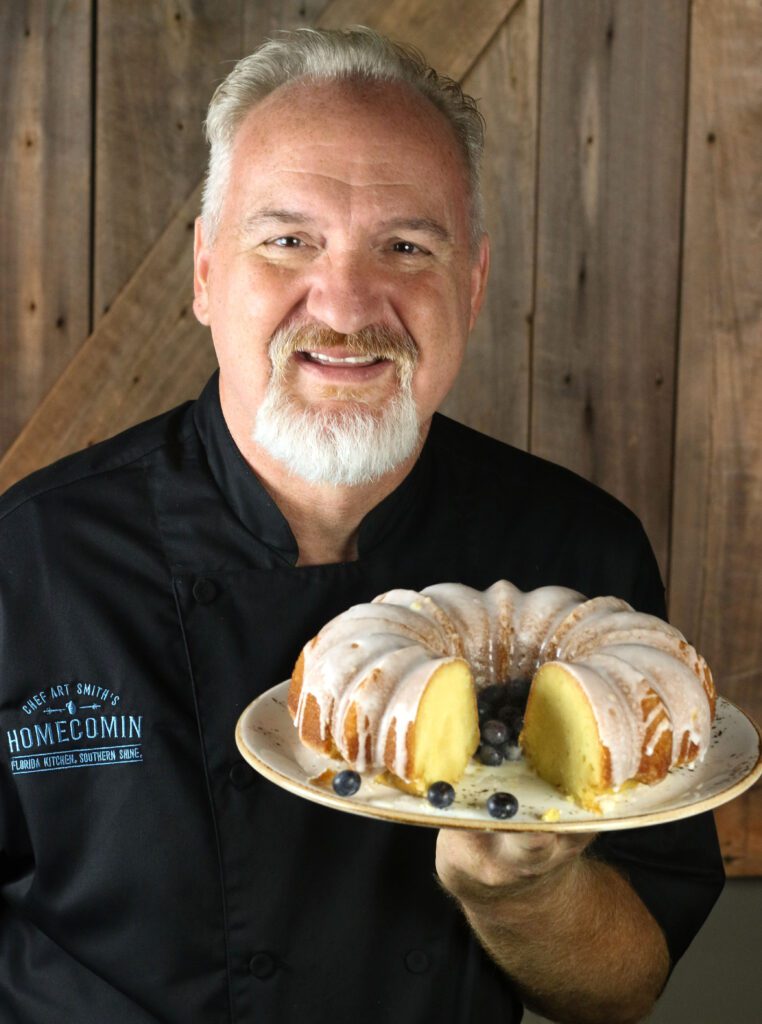 Discover the taste of Old Florida at Chef Art Smith's Homecomin', which is all about Southern comfort made with Sunshine State flavors. With a focus on supporting local farms and vendors, Chef Art's Disney Springs restaurant serves savory staples like chicken thighs with biscuits, fried green tomatoes, collard greens and southern-style deviled eggs. The bar also highlights moonshine and whiskey, muddled with fresh Florida fruit—perfect for sipping on a hot Orlando day.
"We live in such a diverse state with lots of culinary inspiration from growers, ranchers and the waterways," said Smith, a native Floridian. "I grew up in Jasper. This region of Florida boasts cooking traditions as traditionally Southern as the Sunshine State gets. Local poultry, beef, fish, pork, sugar cane, fresh pecans, citrus and more were important ingredients in my mother's and aunts' recipes. And their repertoire of hearty, straightforward food continues to influence the family fare at Homecomin' Florida Kitchen."
---
Norman's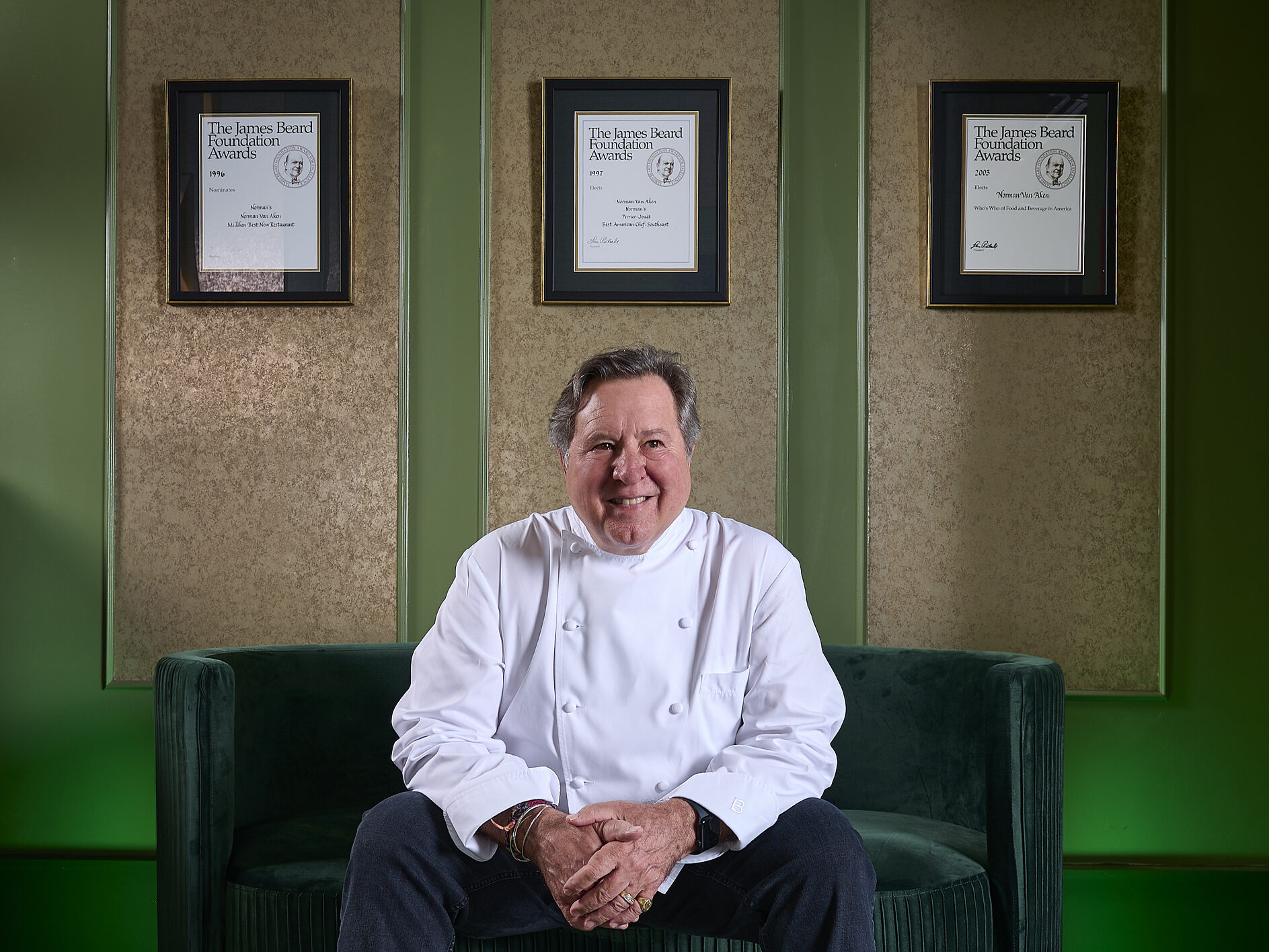 Famed chef and cookbook author Norman Van Aken has a long history of operating successful restaurants in the Sunshine State. His recently-opened Norman's, located in the Dellagio Town Center of Dr. Phillips, is a must-visit. Norman's fusion menu includes everything from blue crab beignets to steak and seafood entrées. Dine in the elegant main dining room, the intimate interior lounge or the al fresco Terrace—a covered outdoor bar space that hosts a live DJ on Friday and Saturday nights.
"My cuisine, New World Cuisine, has been dedicated to showcasing all of Florida and the Gulf region since my earliest days cooking in Key West," Van Aken said. "All of my cookbooks exist to celebrate Florida's extraordinary flavors, spirit, and diversity. The rewarding part [of owning a restaurant in Orlando] that stands out at this point is being with my team, sharing love, hospitality, stories and humanity."
---
Knife and Spoon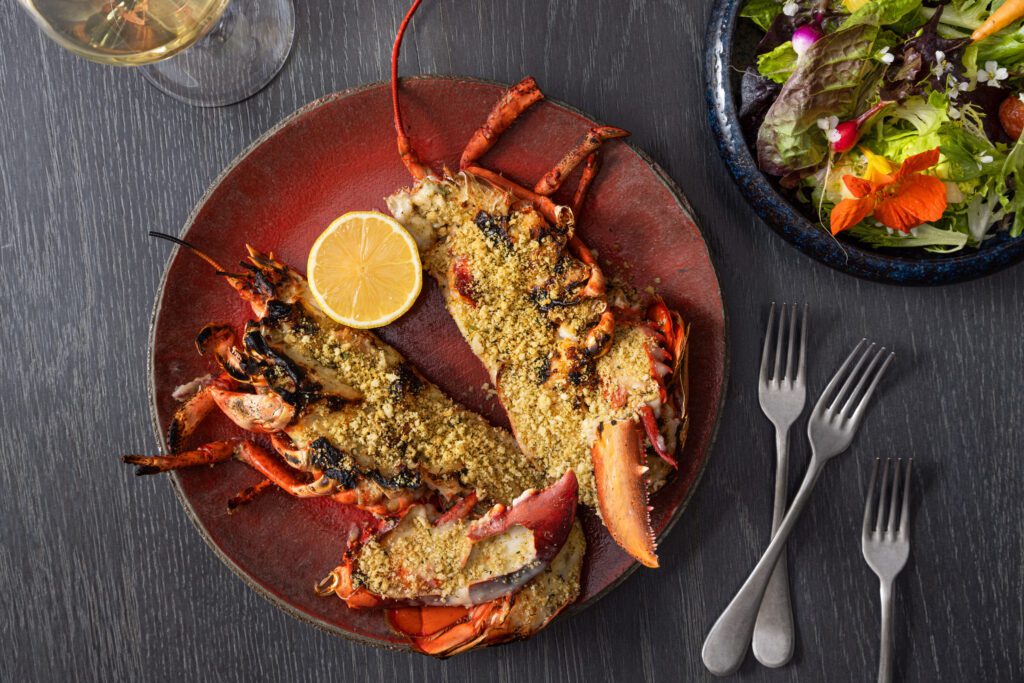 "It's such an iconic space," Tesar added. "To be a part of this luxurious property during its multi-million dollar transformation and have the opportunity to open Knife and Spoon in the middle of a pandemic is a once-in-a-lifetime opportunity. The Michelin star recognition we received makes me so proud of the team. It changed my life."
Located inside the Ritz-Carlton Grande Lakes, Knife and Spoon, a restaurant conceived by Top Chef John Tesar, received a Michelin star in 2022 for its menu focused on dry-aged steaks and fresh seafood. There's also pasta, a lengthy wine list and sides like kimchi creamed spinach and tempura onion rings. The space was formerly occupied by Norman Van Aken's previous version of Norman's, something Tesar says makes him feel "honored."
---
Chicken Guy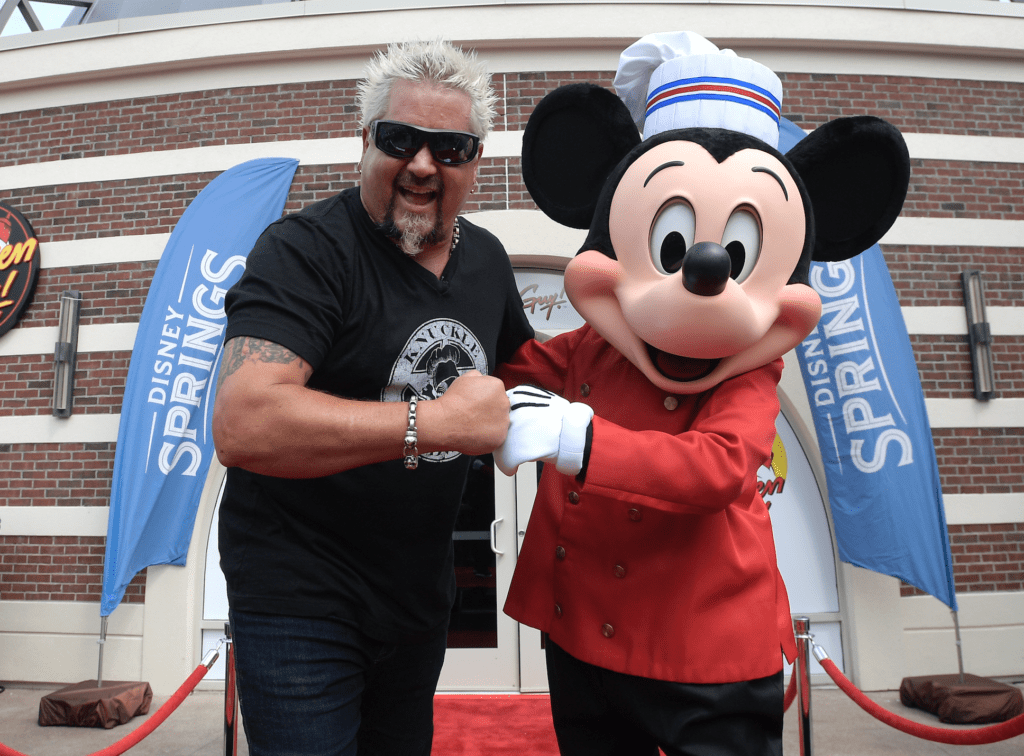 Perfect for a quick and tasty meal at Disney Springs, or at its second Central Florida location in the upscale Winter Park neighborhood, Guy Fieri's Chicken Guy is all about, you guessed it—chicken tenders. Sauces like curry mayo, habanero hot sauce, and cumin lime mojo give the tenders something extra. You can also order sandwiches and salads, as well as giant milkshakes in flavors that speak to the kid in all of us like triple-double mint and apple cinnamon cereal.
"Growing up, I was a huge fan of all things Disney, so when my partner, Robert Earl, and I had the opportunity to launch our first Chicken Guy location at Disney Springs, we were stoked and wanted to get started right away," said the Diners, Drive-Ins and Dives host. "It was so rewarding to bring our incredible chicken-forward concept to life alongside Chef Mickey Mouse himself."
---
Gordon Ramsay Fish and Chips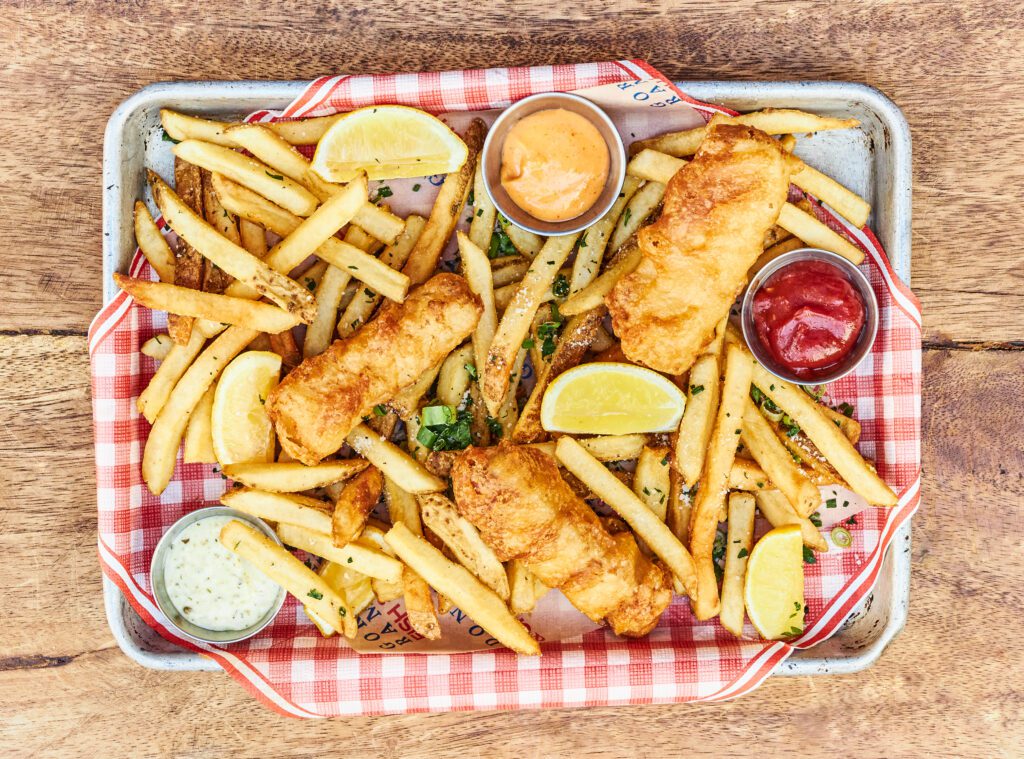 No celebrity-chef bucket list would be complete without a stop at Gordon Ramsay's, and this O-Town lineup does not disappoint. A fantastic option for a fast-casual meal is Gordon Ramsay Fish and Chips, located in Orlando's Icon Park—a 20-acre entertainment complex that includes Orlando's observation wheel. This seafood eatery isn't limited to the Brit's favorite battered fish—the menu also includes chicken, lobster, shrimp and sandwiches served on naan bread.
"Fish and chips was a real tradition for me growing up, so I couldn't have been more excited to deliver that same nostalgia to everyone in Orlando," said Ramsay. "Orlando is a vibrant community with a rich population of both locals and tourists, making it a great fit for the fast-casual yet delicious fish and chips concept."