This Butter Cake Recipe From Boulon Brasserie is the Definition of Decadence
Yes, you read that right. Six sticks of butter.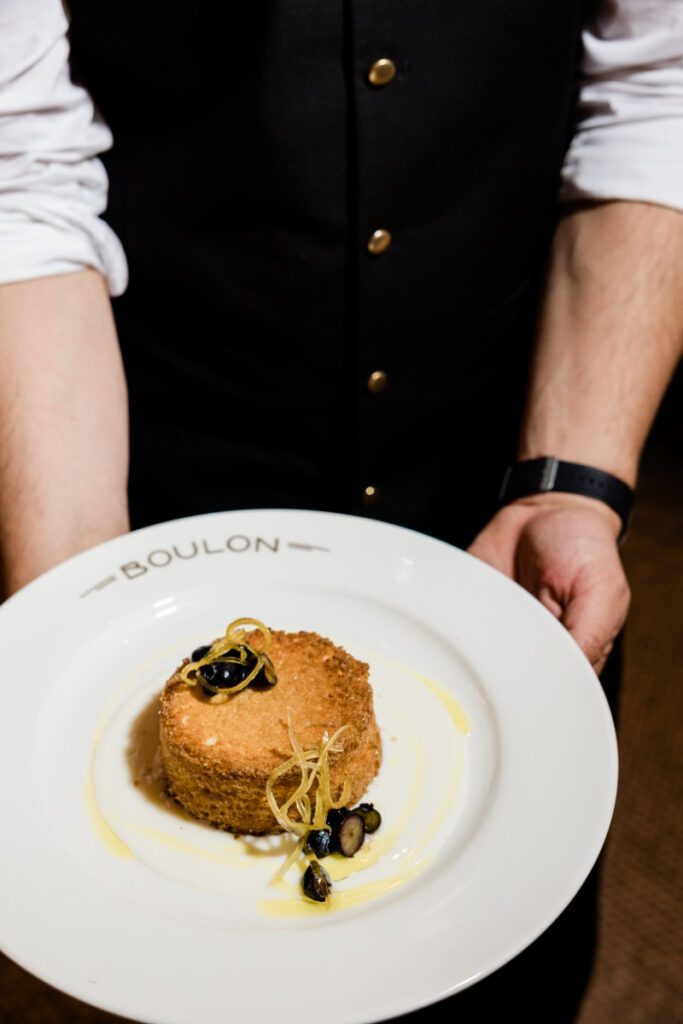 Serves 8 to 10
6 sticks butter, softened
18 ounces sugar
½ pound cream cheese, softened
6 eggs
1 tablespoon vanilla extract
16 ounces all-purpose flour
3 teaspoons salt
1 ½ ounces sour cream
PREPARATION: Preheat the oven to 325 degrees. Butter the bottom and sides of a springform pan, then sprinkle just enough sugar to coat the bottom and sides well. Add butter, sugar and cream cheese to your stand mixer, and cream together with the paddle attachment until light, fluffy and no longer grainy. Add eggs one at a time, and continue mixing until fully incorporated. Using a spatula, scrape down the sides of the mixer, and add vanilla extract. In a separate bowl, combine the salt and flour. Alternate pouring the flour mixture and sour cream into the stand mixer, starting and finishing with the flour mixture. Scrape down the sides of the mixer, and pour the batter into your greased pan. Bake in the oven for 15 minutes. Let rest about 15 minutes before releasing cake from the pan.
---