Summer Bailey is Tampa's Newest Dessert Darling
This seasoned pie professional has had a whole lot of ups and downs, but she relishes a sweet ending.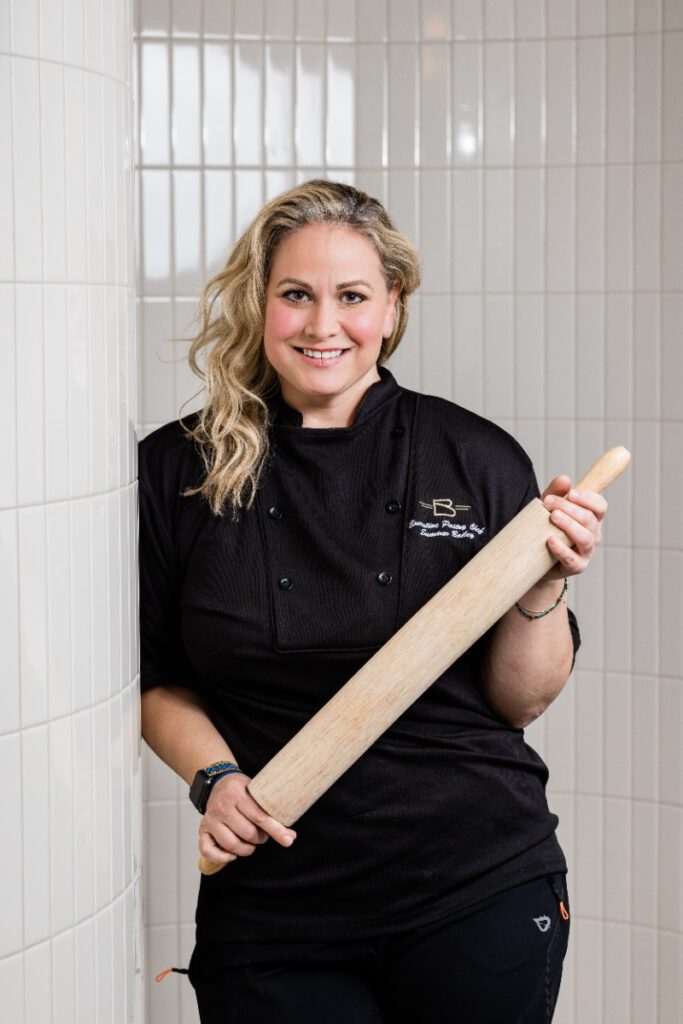 Back in the summer of 2020, when locked-down New Yorkers took to their balconies every evening to bang pots and pans in support of healthcare workers, pastry chef Summer Bailey found herself locked out of the kitchen at New York's Nexus Club, where she worked and, like a lot of people, wondering how she would survive with no income and no health insurance. Before the pandemic, she was whipping up some of the city's best desserts, having risen quickly through the ranks of its top kitchen—even after finding her culinary career late in life. But when the industry shuttered and she lost her livelihood, it was a job in an Amazon factory picking products that sustained her.
Less than three years later, the 45-year-old is now the executive pastry chef at Boulon Brasserie, the hottest new restaurant in downtown Tampa. How she turned things around so quickly isn't surprising to Bailey. "The thing is, I'm a strong woman," she says. "I've been through a lot in my life."
It's true too, because Bailey can list a good dozen things that would knock down any of us—hurricanes, divorce and the worst kind of loss imaginable. And yet, if you talk to the pastry chef, it's clear she runs on the power of positive thinking, always seeing the world bathed in early morning sunshine.
It starts back in Morgan City, Louisiana. She had an idyllic start to life: cheerleader, class president, prom queen and even runner-up in the Miss Louisiana pageant.
Then she got married and took a job in public relations that just wasn't for her. She lost a child and went down a long, painful road of trying unsuccessfully to have another. In 2005, Hurricane Katrina took nearly everything from her parents, and then Hurricane Rita swept away most of what she owned that same year. It was tragedy after tragedy for many years—until a single cake turned everything around.
It happened 16 years ago when a friend mentioned buying some fancy dessert from a New York City bakery for a baby shower. Bailey offered to make one instead, watching YouTube videos about how to make fondant and cover it in colorful flowers. Everyone who saw the finished cake said she should make a career of it.
Her dad, a seasoned restaurateur, didn't agree. He knew how difficult the industry could be. Then the lung cancer that he had beaten came back, everywhere. Bailey went to visit him one day in the hospital, and he had a change of heart. "Summer, I thought about it. I told you not to get into the culinary industry because it's hard, and you don't make a lot of money," he said. "But look at me. I'm only 59, and I'm dying. I want you to do what you love."
The thing is, I'm a strong woman. I've been through a lot in my life.
— Summer Bailey
So in 2011, she enrolled in The French Culinary Institute in New York City (now the International Culinary Center) and then landed an internship at Momofuku Milk Bar, headed by Christina Tosi, best known for her multilayered Funfetti cake. "It was really intimidating at first to be honest with you," she says.
Bailey devoured the laid-back nature of the place, showing up to shifts in checkered chef pants cut into shorts and a bandana over her hairnet. She dissected the secrets of the cookie dough, the layers of the croissants, the frosting and especially a dessert that had become a darling of the internet: the crack pie.
---
---
Then a serendipitous assistant pastry cook opening at The Dutch in 2012 led Bailey to her next mentor, acclaimed pastry chef Kierin Baldwin, who hired her on the spot. "I got yelled at a lot, but I learned so much," Bailey recalls. Baldwin left The Dutch, and in 2014 Bailey found herself in charge of designing her own dishes for the first time. She created a blackout doughnut with chocolate cake and a pretzel with salted caramel for Father's Day. People went nuts for them. "Kierin was the pie queen, and I guess I was like the pie princess," Bailey laughs.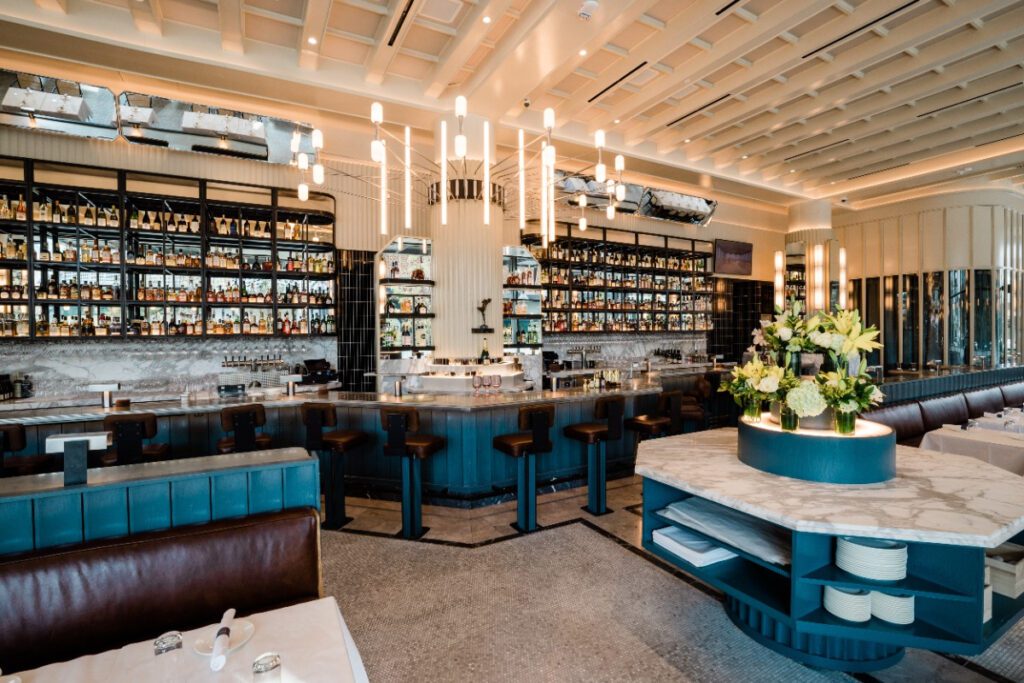 Another personal setback hit when her mother died of salmonella in 2017. Her mom went from healthy to gone in two weeks. As a kid, Bailey tagged along with her mom to Brennan's and Mr. B's Bistro in New Orleans.
"My mom was a foodie before foodie existed. I didn't have fun cereal. I didn't have chicken fingers. I had lots of veggies and fresh fish and was always encouraged to try new things." With all that she's been through, Bailey says there's no shame in letting it hurt. "Of course, I'm sad sometimes, but you have to persevere and move forward."
---
---
So, when fears of COVID-19 shut down restaurants across the nation, Bailey found herself a bit unmoored. Suffering from a thyroid disease called Hashimoto's, she needs health insurance to manage it, which is why she "sucked it up" and took the job at Amazon.
Not long after, her boyfriend retired from the New York City Fire Department and started talking about a move to Florida. On a trip to Tampa, she spontaneously replied to a listing she saw for a pastry chef at the storied Bern's Steak House. She started there in October 2021.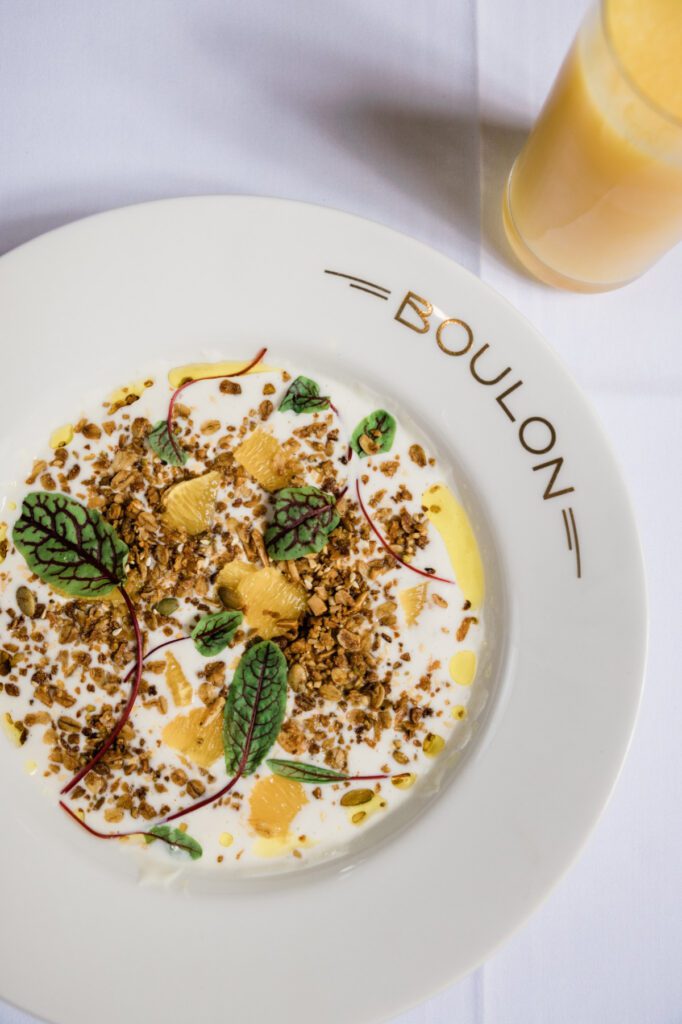 Slowly, Bailey sprinkled in her own sweets on Bern's age-old dessert menu, adding an olive oil cake, an apple pie and a molded cherry dessert with a cherry marmalade "pit." Her specialty is desserts that aren't too sweet, often with a good amount of saltiness. She hadn't imagined leaving Bern's, but then the executive chef, Hab Hamde, took a position at Boulon, a French brasserie that opened in January 2023 in the new Water Street development. Bailey agreed to join him and took over the pastry program for the restaurant's parent company, Next Level Brands. At Boulon, she makes a warm butter cake with blueberries, a traditional creme brulee with berries and a bananas foster bread pudding that is reminiscent of home. Today, Bailey's creations are an amalgamation of her life. Her pecan pie is her Cajun grandmother's recipe, but she adds cardamom and a pretzel crust as her secret weapons—with salt, of course. "Everything I do is a play on things I enjoy in life."
Her desserts are salty and sweet—not unlike life, with its endless ups and downs. To be sure, she relishes the ups. There's something special, Bailey says, about knowing she's ending someone's day on a sweet moment. "People are still searching for their purpose, and I have found mine," she says. "I'm very grateful."