by

Maddy Zollo Rusbosin

|

November 22, 2022
Flamingo's Merry & Bright 2022 Holiday Gift Guide
The best way to spend a holiday in the sun? Shopping local, of course!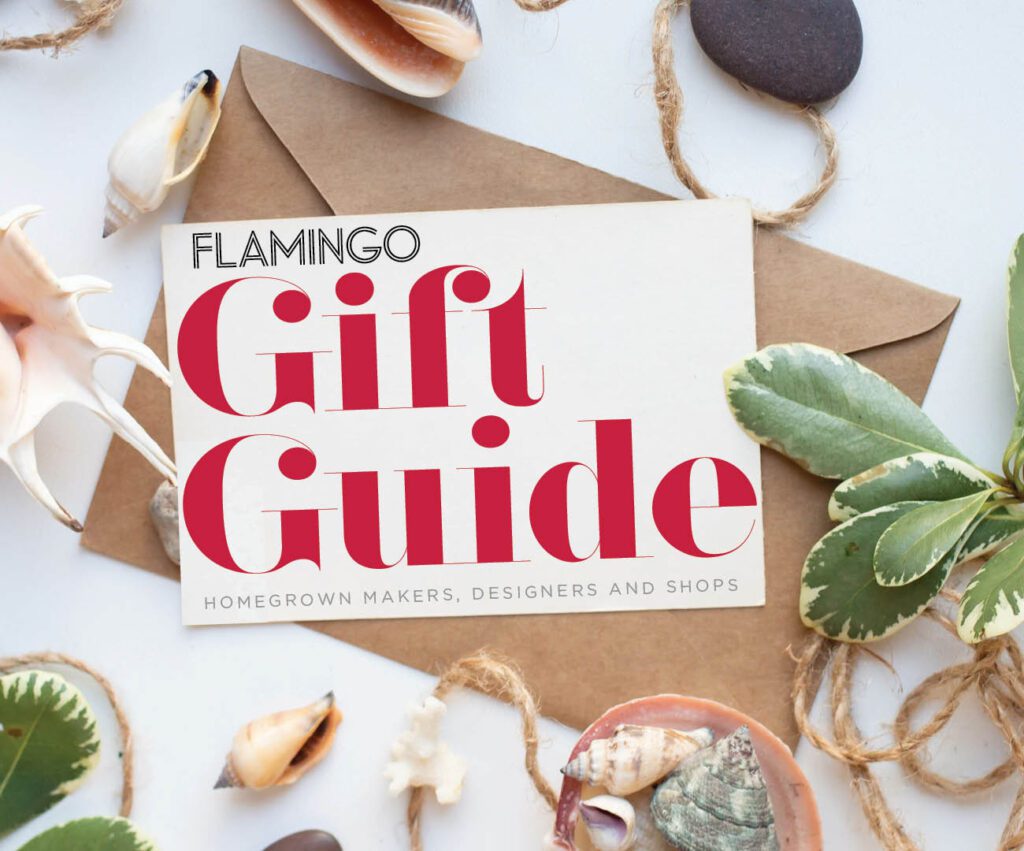 The countdown to the holidays is on, which means it's about time to start tackling your to-do list. While the checklist may seem daunting, from wrapping those palm trees in twinkling lights to baking matzah for your waterfront Hannukah celebration, there's one thing that doesn't need to stress you out: Shopping for loved ones. Instead of frantically scrolling Amazon, check out these local goods from Florida artisans and small businesses. From cute sunglasses for the college football lover to chic handmade pottery for the perpetual hostess to a smoky cocktail kit for the adventurous mixologist, the gifts here will leave friends and family feeling holly, jolly, and brimming with the holiday spirit.
FOR HER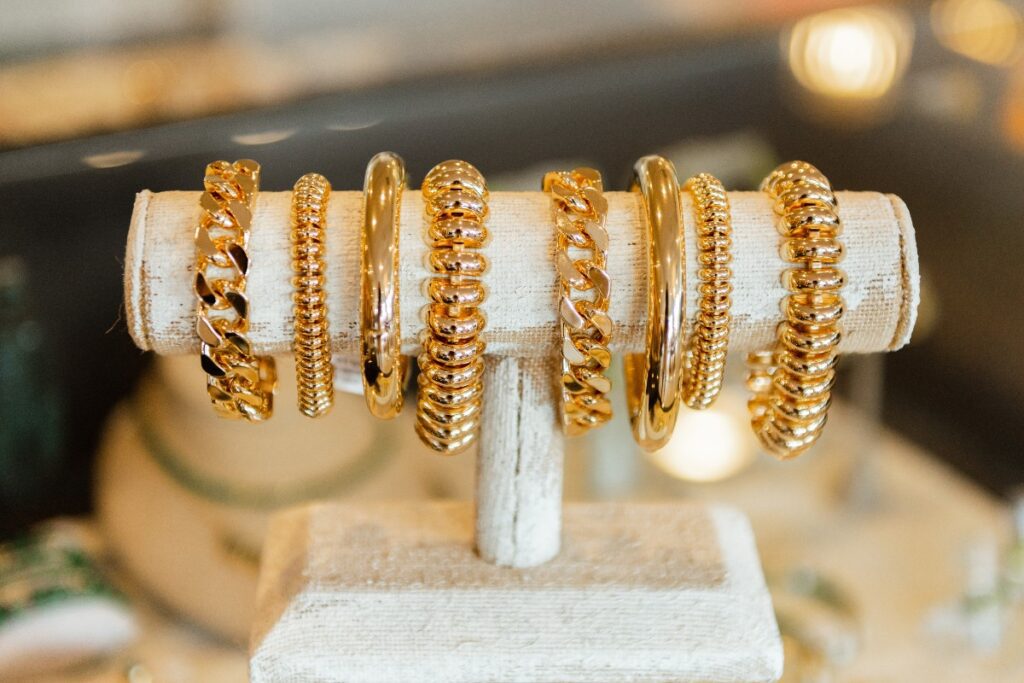 PENELOPE T
Jenny Bird Jewelry Assorted Thick Gold Bracelets
'Tis the season to go for the gold! Create the perfect stack on your wrist by mixing and matching Jenny Bird Jewelry's gold-plated bracelets. Available at Penelope T in Tampa and Jacksonville Beach, these eye-catching pieces are ideal for layering and add a festive flair sure to elevate any outfit.
---
KAI LASSEN
Custom Hats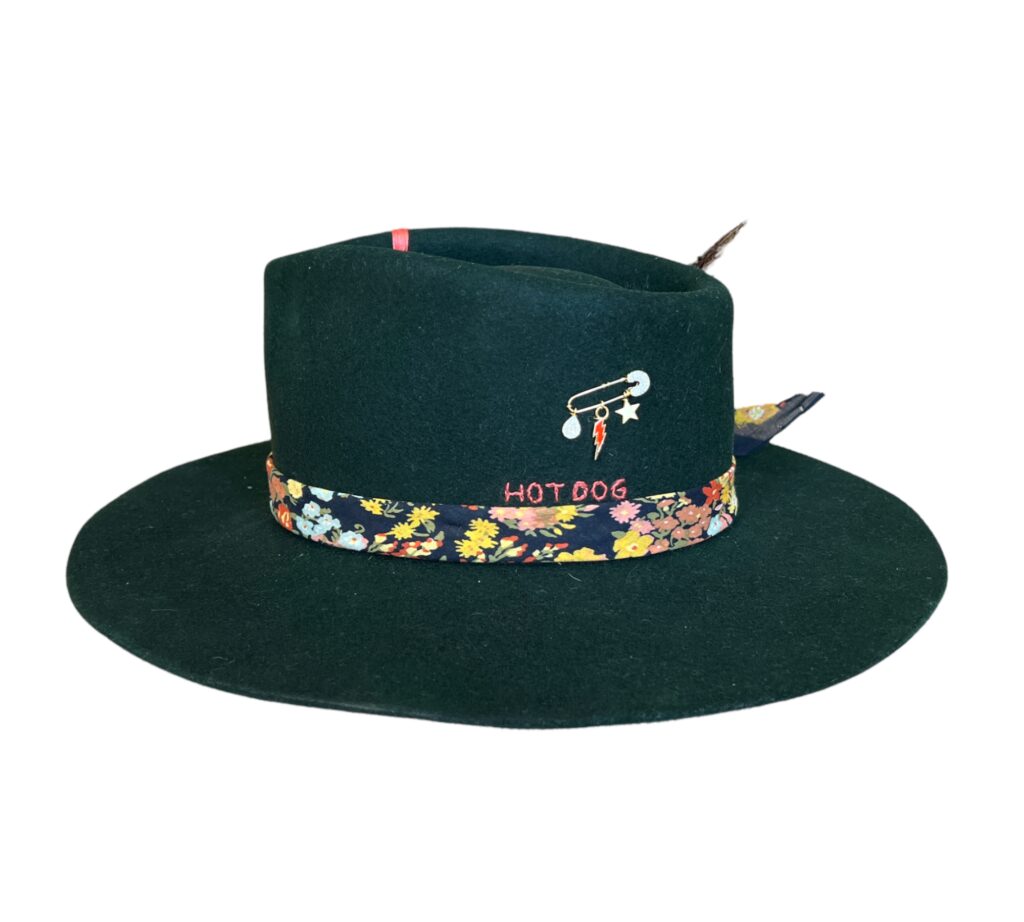 A well-made hat is the chicest way to top off a look, especially if it's a custom creation from Jupiter hatmaker Kai Lassen. Lassen, a former model, has always been a fan of fashionable headgear, so it was only fitting that she used her free time during the pandemic to take online courses in millinery. Before long, her passion project turned into a real business. While she offers ready-to-wear styles, give the gift of a custom design to your family member or friend who's always styled from head to toe. Choose from a myriad of materials, adornments, embroidered phrases and logos to create an accessory that's all their own.
---
COTE MIAMI
Wine Club Membership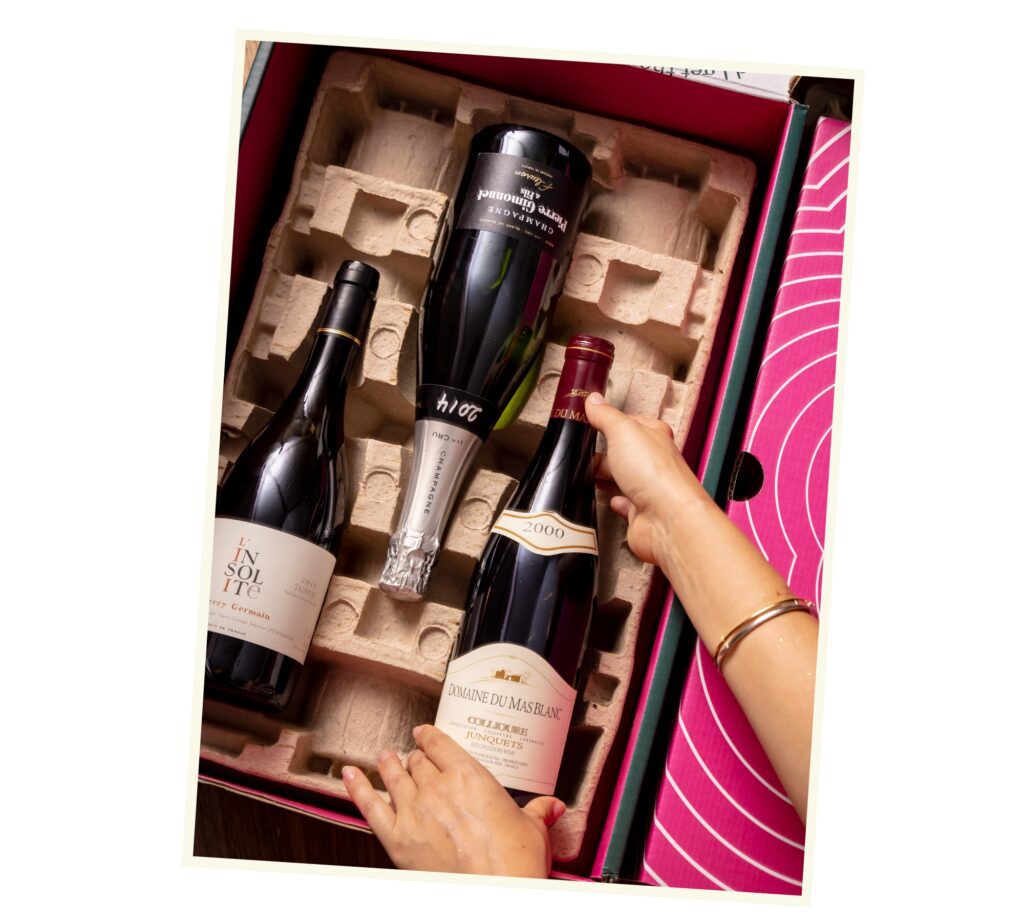 This unique subscription service created by two of the world's top sommeliers is designed for those discerning loved ones always in search of a bespoke bottle. Every month, Michelin-starred Cote's wine duo Victoria James and Mia Van de Water select three bottles of vino for wine club members to receive and level up their palates. Their selections highlight new producers, little-known regions and up-and-coming trends in the wine world. Members also enjoy monthly pairing suggestions, insider tips and priority access to Cote Wine Club tastings.
---
CHRISTA SOUTH SEASHELLS
Coral-Skirted Exotic Conus Vermeil Earrings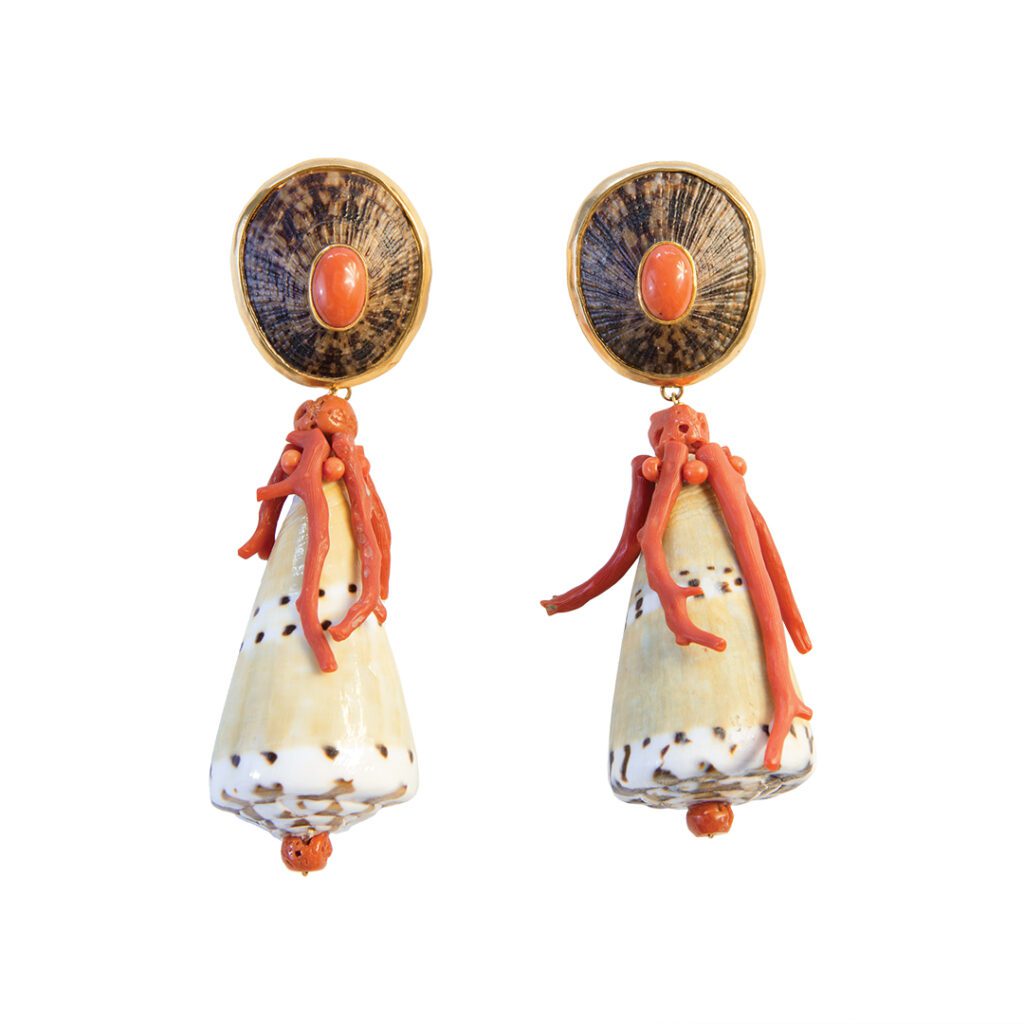 Shellebrate the season with these custom, handmade statement earrings, crafted from a pair of Italian Conus shells topped with coral. Based in Palm Beach, Designer Christa Wilm spends hours sifting through her collection of rare shells looking for the perfect match to anchor her oceanic beauties. Inspired by her love of organic materials and shapes along with ancient European architecture, Wilm creates one-of-a-kind jewelry meant to be worn as well as coveted as a family heirloom.
---
PITUSA
Clara Dress & Mini Thobe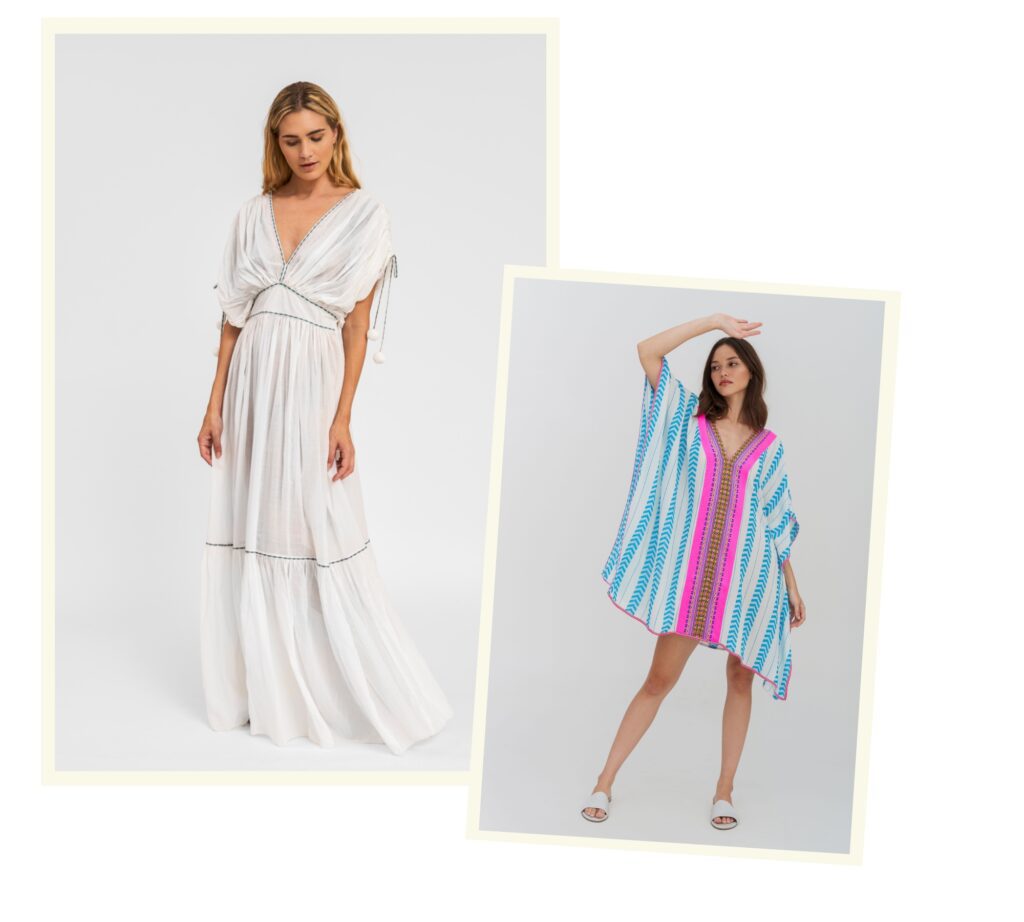 Based out of Miami, Pitusa is a female-led brand dedicated to creating beachwear that exudes happiness. Not to mention, all their styles are fashioned out of sustainable, high-quality materials like Peruvian pima cotton or Indian gauze cotton. Just take these coverups: Their lightweight feel is ideal for steamy Florida weather while their playful design boosts the vibe of any occasion from a poolside soiree to a cocktail cruise or just brunching with friends.
---
SUNSHINE STATE GOODS
Rainbow Pima Hoodie Martini Olive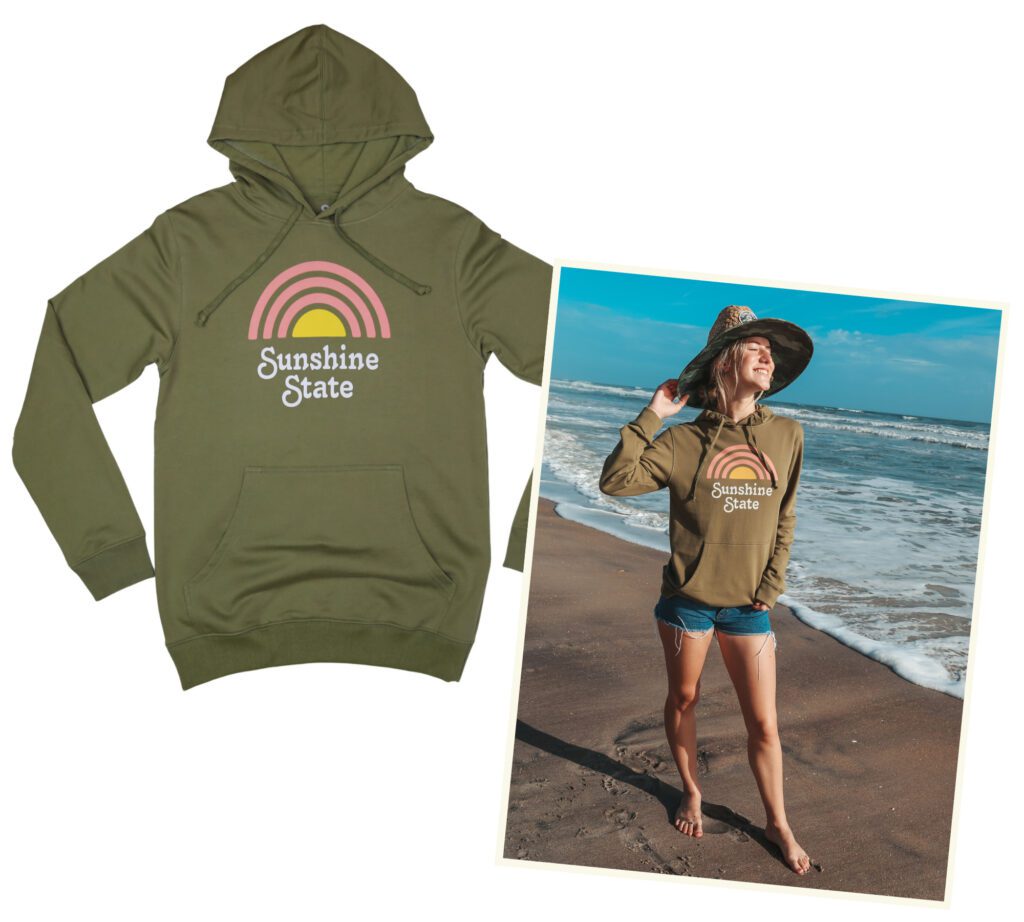 Show off your sunny state pride with this ultra-soft hoodie perfect for a brisk winter day. The Clearwater apparel company boasts a huge collection of clothes and accessories for Floridians with modern, state-inspired designs and messages like "Keep Florida wild." Feel great about your purchase because a portion of the proceeds go toward preserving the wild wonder of our state, thanks to a partnership between Sunshine State Goods and local wildlife conservation groups.
---
JESS WANDERING GOODS
The Ultimate Bundle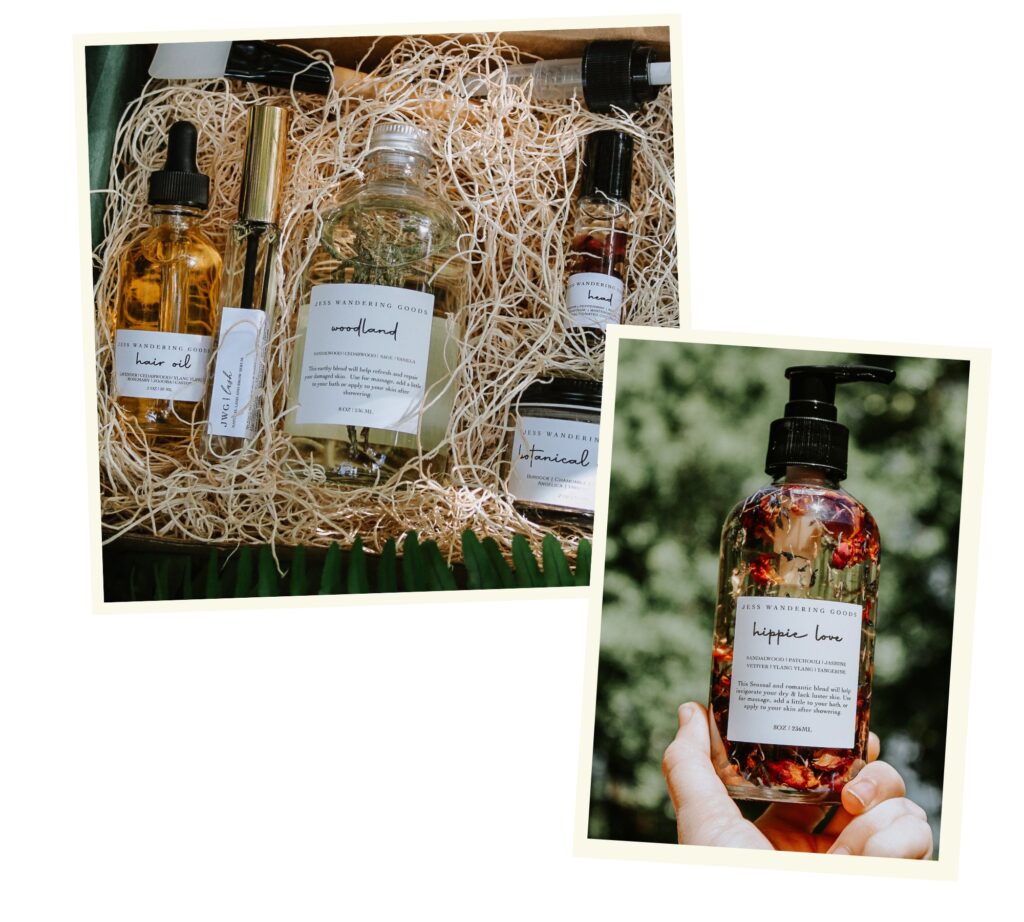 Spoil your loved one in need of a little pampering with this non-toxic herbal and plant-based beauty line. Handcrafted in Orlando, Jess Wandering Goods is an eco-friendly brand offering hair masks, body oils, herbal rollers and other bodycare. Everything's packaged in reusable glass bottles, so you can indulge in self-care that's sustainable and all natural. The Ultimate Bundle includes your choice of bath and body oil, your choice of roller (herbal or lip), lash oil, hair oil and a matcha mask with a face applicator brush.
---
PLAYHAUS
"Hype Your Squad" Sunglasses
Looking for a fashion-forward way to show school spirit? Swap out a jersey for these statement sunnies from Playhaus, a husband-and-wife-owned accessories company in Winter Park. With pairs dedicated to Sunshine State squads like the Florida Gators, Florida State Seminoles and University of Central Florida Knights, they're perfect for game day and for that last-minute stocking stuffer.
---
FOR HIM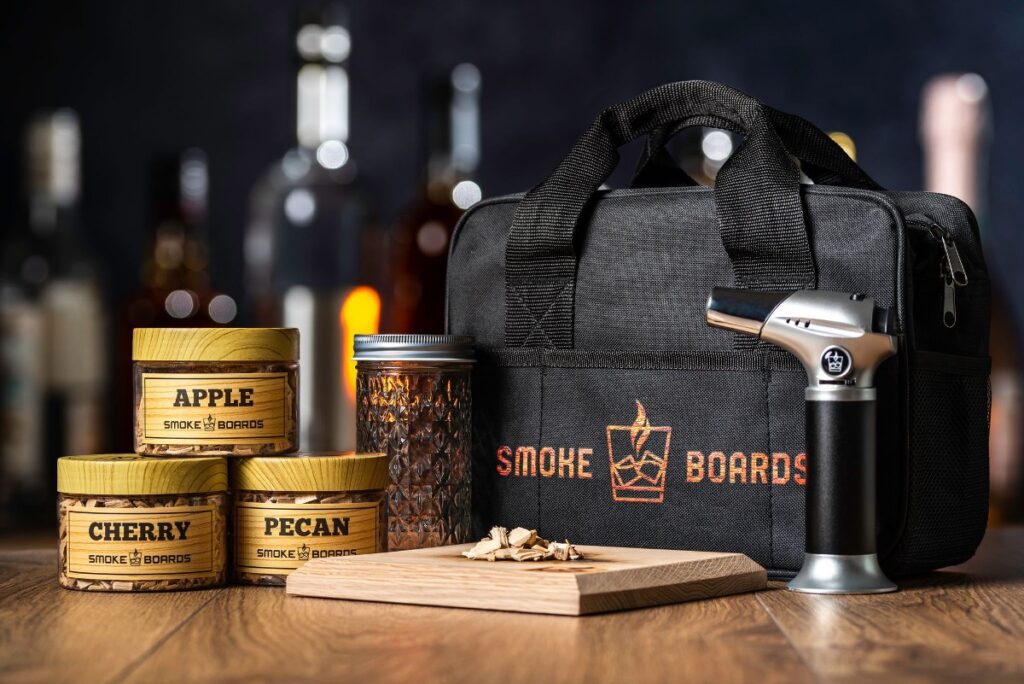 SMOKE BOARDS
Smoke Boards Kit
Where there's smoke, there are… cocktails! The concept for this Naples-based company was born over bourbon and a bonfire. Between each fireside sip, the two cofounders discussed the lack of solutions for making smoky cocktails at home—thus Smoke Boards was born. This kit makes it easier than ever to craft a smoky beverage just like the pros and comes with a White Oak Smoking Board (made from the same wood as barrels used to age whiskey and bourbon), three flavors of wood chips, a mason jar for infusion, a refillable torch and a portable carrying case.
---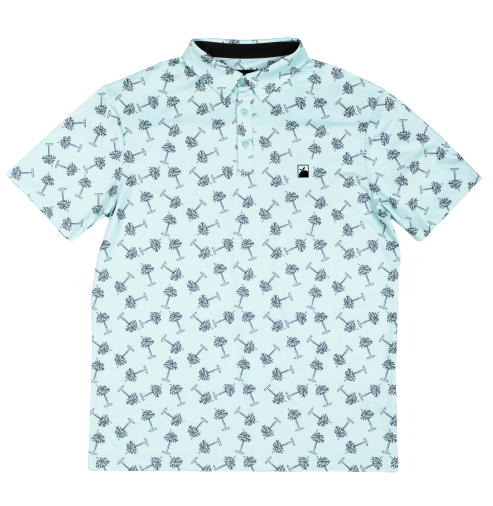 FLOMOTION
Deserted Performance Polo
Flomotion is all about going with the "flo" and embracing a laid-back lifestyle and the good times that go with it through their tongue-in-cheek line of tees, hats and apparel that give a wink and a nod to the Sunshine State's wilder side with catch phrases like "Don't feed the locals" and "Rum Club." Just take this performance polo adorned with palm trees that double as martini glasses. Its jovial print is festive enough for your next beachside bash while its lightweight material won't leave you melting in the sun.
---
CAPTAINS FOR CLEAN WATER
Oona Seas Everglades Buff & Heather Grey Low Pro Trucker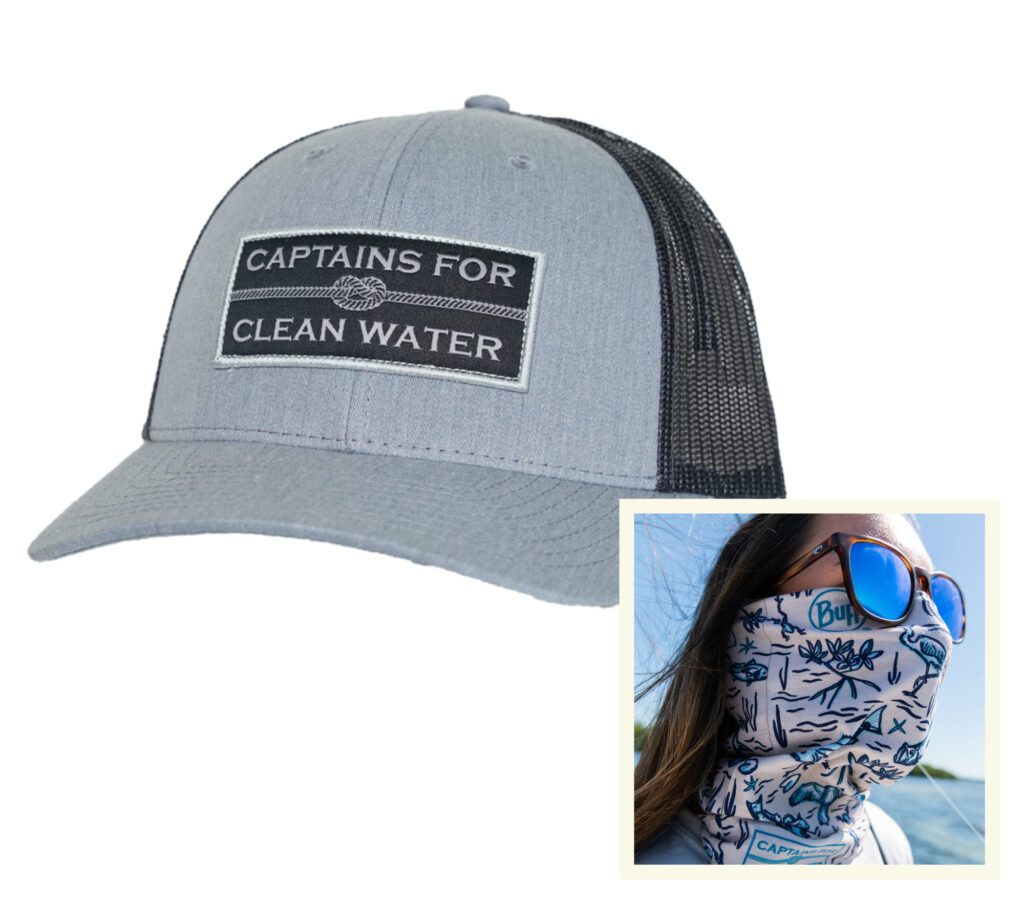 Captains For Clean Water is a Southwest Florida-based nonprofit that advocates for restoring and protecting the state's precious water. Thanks to the founders work as fishing captains, not only does this company know all the most pressing water quality issues, but they also curate products true anglers will appreciate like this Oona Seas Everglades Buff. The multi-functional headwear can be worn twelve ways, has cooling technology, offers UPF 50 sun protection and boasts an Everglades-inspired pattern that's designed by a Naples artist. Finish the fishing look off with one of their trucker hats and rep this grassroots group of guides doing a whole lot of good. Want to do more? Grab a membership (or give it as a gift) and support an array of environmental efforts.
---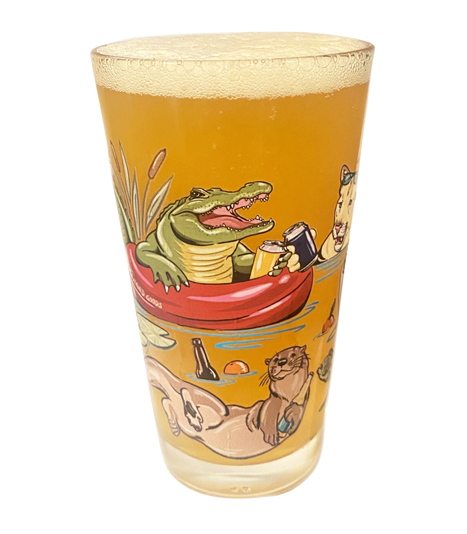 FREEHAND GOODS
Party Animal Pint Glass
Every at-home bartender knows that presentation is just as important as the drink itself. That's why the next time you're pouring a cold beer, skip the standard vessel and opt for this punchy pint by Freehand Goods instead. The Orlando company, known for their Florida-inspired gear and handcrafted leather goods, partnered with Deviant Wolf Brewing in Sanford for this aptly named "Party Animal" glass. It's adorned with Sunshine State creatures living their best life, from an alligator floating in an innertube to a raccoon DJing to a manatee chugging a beer.
---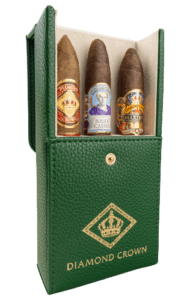 J.C. NEWMAN CIGAR COMPANY
Diamond Crown Holiday Collection
This handcrafted leather case is the sleekest way to transport your sticks. Designed by Tampa's J.C. Newman Cigar Company, the oldest family-owned premium cigar maker in America, it's an essential for any stogie enthusiast. The limited-edition holiday set includes the case and a trio of Diamond Crown Cigars, each with their own unique wrapper and exclusive blend unavailable anywhere else.
---
JOHN RIVERS
Southern Cowboy Cookbook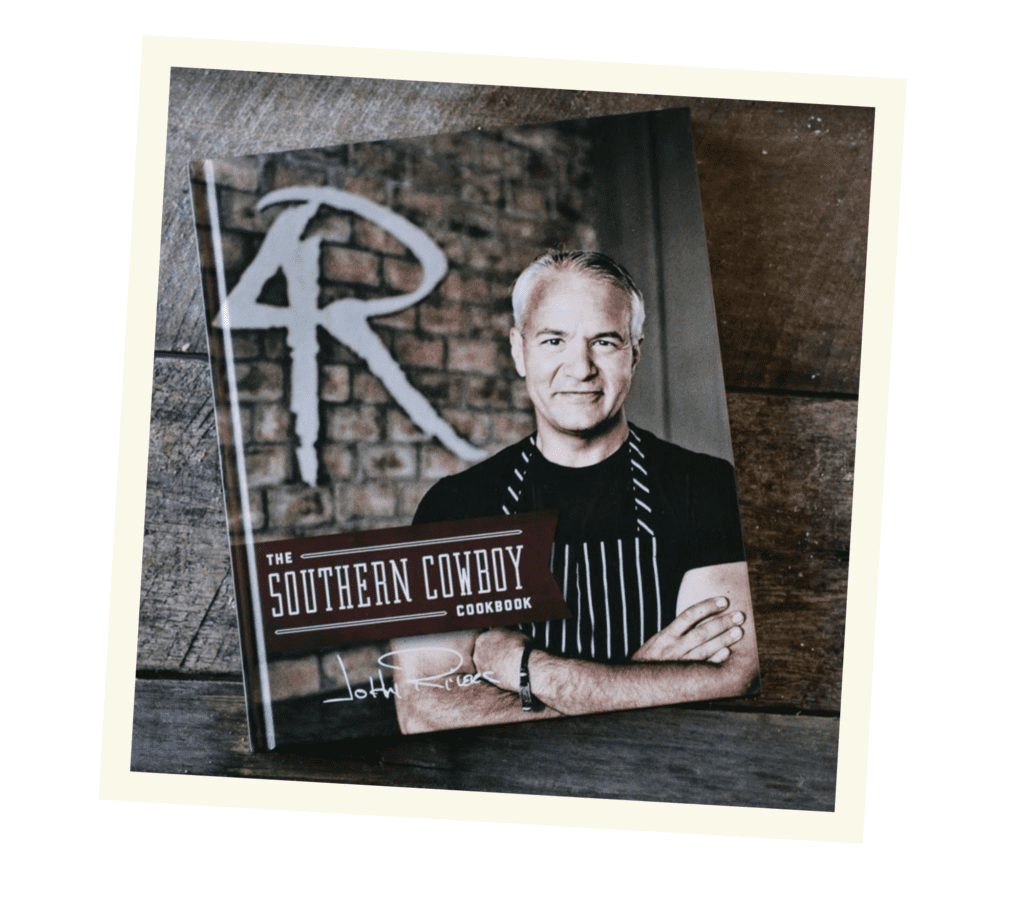 This beefed-up barbecue cookbook is perfect for all the pitmasters in your life. It's a comprehensive collection of the greatest recipes from John Rivers, the man behind Florida's beloved barbecue dynasty 4 Rivers Smokehouse. Since Rivers isn't a classically trained chef himself, you can bet every recipe inside is straightforward and nothing short of delicious. Looking for more books to place under the tree this year? Check out this roundup of new Florida reads and this list of our favorite books to gift.
---
FOR THE HOME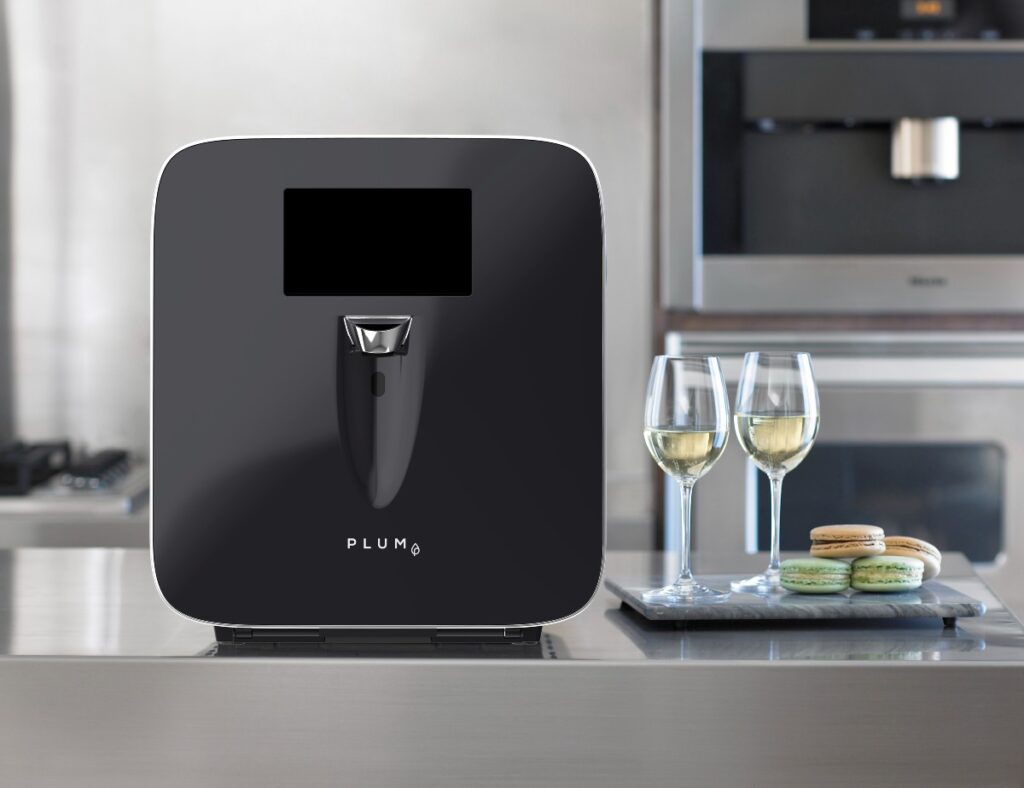 PLUM
Wine Dispenser
This state-of-the-art wine dispenser is like gifting the wine snob in your life they're very own sommelier. Plum, a Dania Beach company, created this tabletop appliance to enjoy vino the way the winemaker intended. Holding up to two bottles, the dispenser identifies your wine, chills it to its ideal serving temperature and preserves its taste for up to 90 days. The perfect glass is always just a button away—and you never have to worry about uncorking a bottle just for it to go bad.
---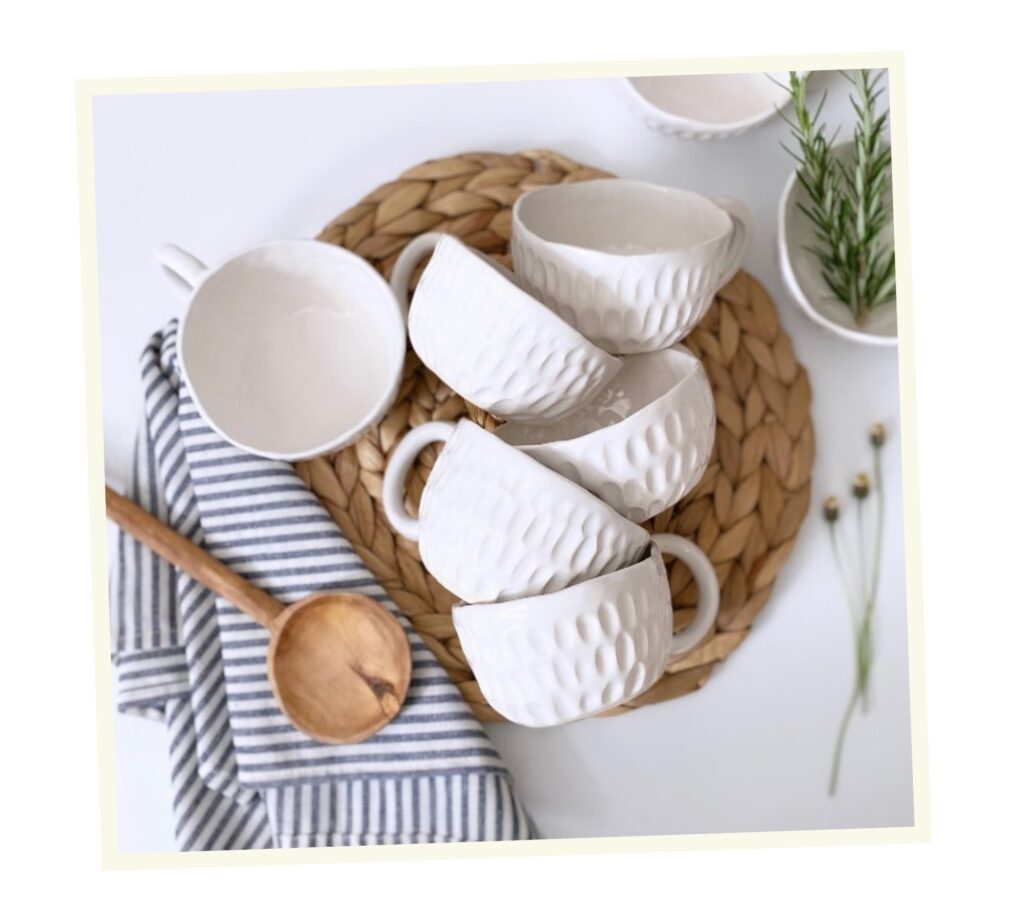 SEAGRASS POTTERY
Handmade Organic Mug
Seagrass Pottery specializes in handmade ceramic goods that exude an everyday elegance. With two locations, one in Indialantic and one in Palm Shores, their home accessories are inspired by the coastal lifestyle (without the kitsch). These organic mugs are each handmade and dipped in the brand's signature seagrass white glaze. The best part? They're microwave and dishwasher safe.
---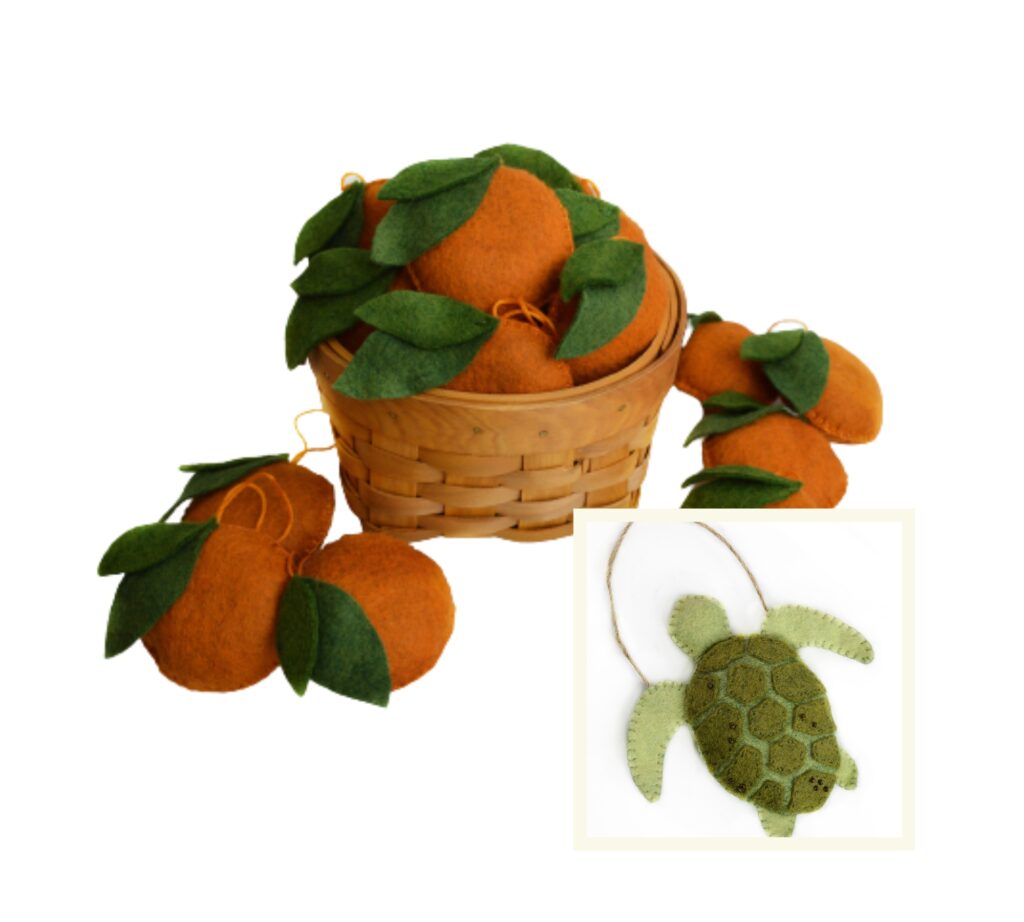 JESS VARTANIAN
Florida Oranges Ornaments & Green Sea Turtle Ornaments
South Florida illustrator and artist Jess Vartanian is constantly inspired by her home state's natural landscape. She's perfected the practice of capturing Florida's wild wonders in the form of adorable gifts ranging from tea towels dotted with alligator gar to illustrated wildlife posters. Our personal favorite? These handsewn felt ornaments that double as magnets when they're not trimming the tree. Choose from a bushel of Florida oranges or a bale of sea turtles.
---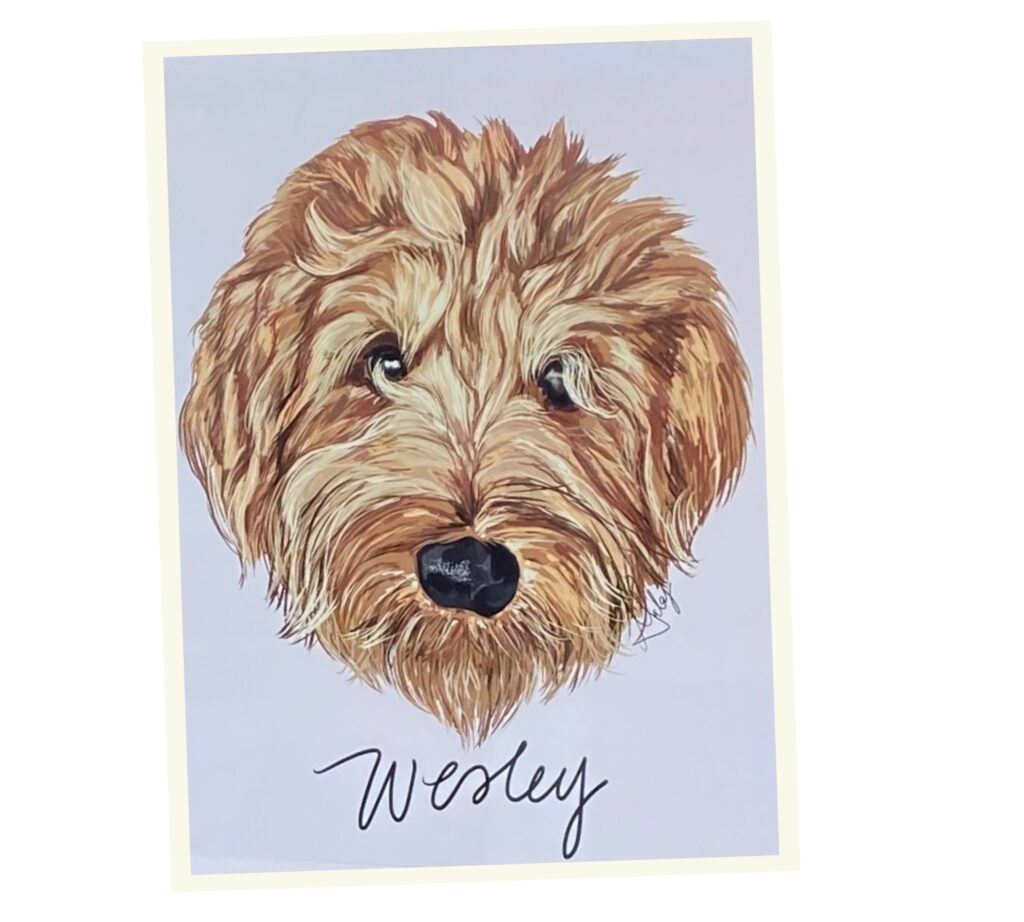 SCOUT & TAG
Pet Portrait
Deck the halls with a picture of your fur baby. A custom pet portrait is a heartfelt gift for any animal enthusiast. Not only will you receive a framed illustration, but you can also have your pet's image printed on a turban headband, satin scrunchie, or chiffon scarf too. Scout & Tag, a home décor and gift store in Lakeland, is to thank for these thoughtful keepsakes—just make sure to place your Christmas order by December 10th.
---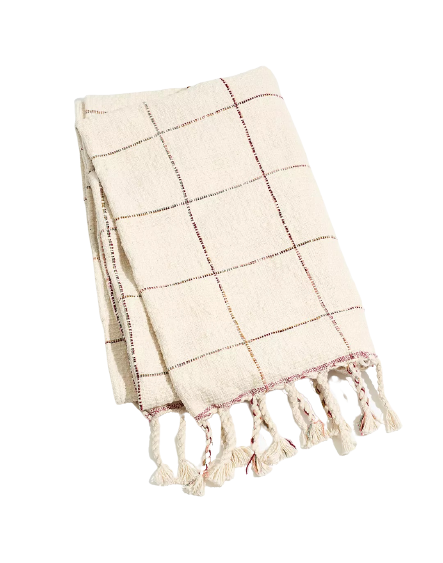 WOOL AND INDIGO
White Moon Throw Blanket
It's a fact: You can never have too many blankets. This is especially true when they're as soft as Wool and Indigo's boho organic cotton and bamboo throws. The Orlando brand specializes in producing sustainable home goods that empower global artisans and leave behind a mindful eco footprint. Handwoven in small batches, this cozy wrap is perfect for curling up on the couch or at a beachside bonfire.
---
TY'S KNOTS
Macrame Plant Hanger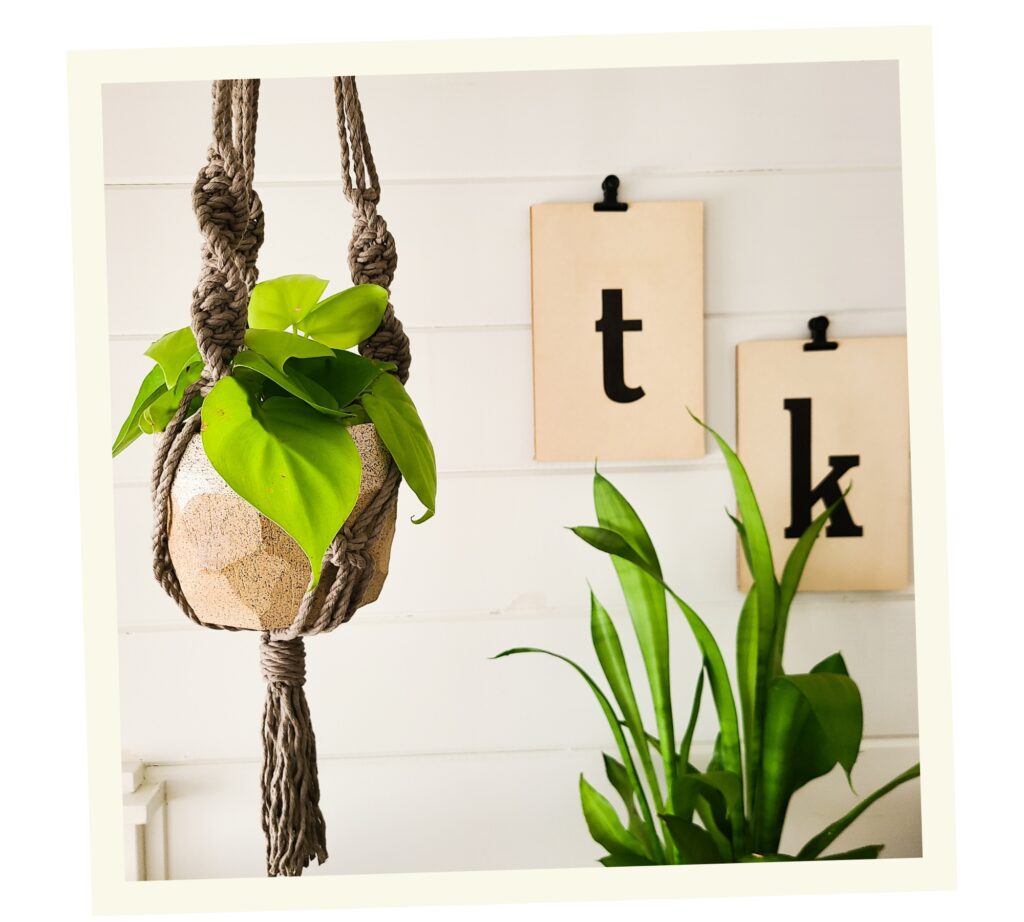 If you're thinking of giving a plant this holiday season, take your present to the next level by including a knotted hanging planter from Ty's Knots. Based in Melbourne, this artist creates macrame art that's both functional and aesthetic. Each hand-made holder fits 4- to 8-inch pots and serves as an eye-catching addition to any living room or patio.
---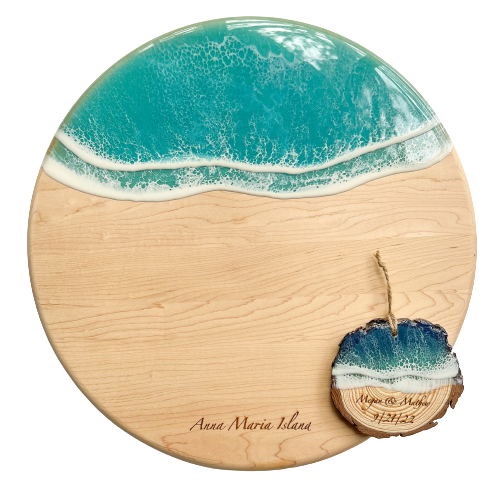 CITRUS WAVES ART
Personalized Charcuterie Board & Ornament
Infuse a coastal flair into your next appetizer spread by choosing an ocean-inspired grazing board. The Space Coast's Citrus Waves Art creates serving trays, trinket dishes and even coffee tables that mimic the tide rolling in. This wooden charcuterie board is perfect for that friend who's always hosting wine nights. Beyond being beautiful, they're a nice reminder of the beach, especially for any landlocked Floridian friends.
---
CEU STUDIO
Ice Glass Collection
Miami's CEU Studio designs simple, timeless pieces for the home that also make a modern statement. Just take their Ice Glass Collection for example, which consists of handblown drinking glasses, goblets, and a pitcher. The sculptural shapes instantly elevate any tablescape, making it a must-have for that next dinner party.
Ice Glass Collection: Low Drinking Glass, $25 / Goblet, $35 / Pitcher, $45
---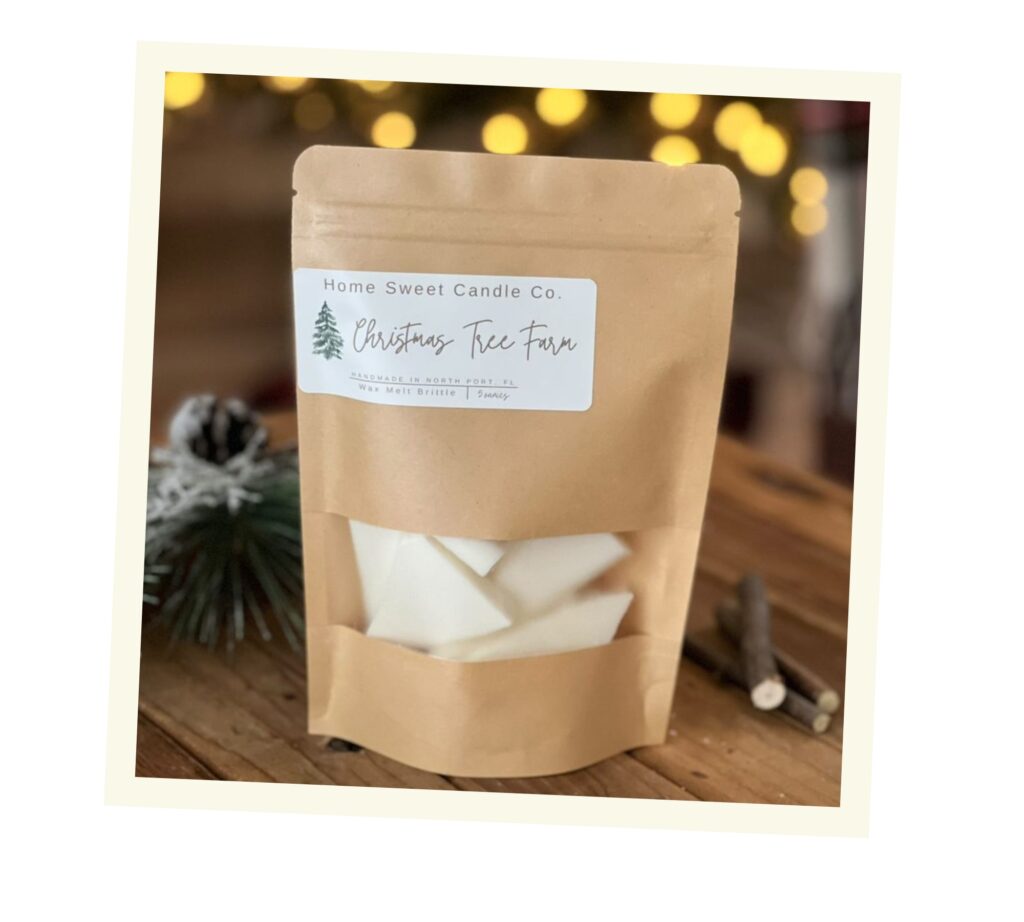 HOME SWEET CANDLE CO.
Wax Melt Brittle
Unlike a traditional candle, wax melt brittle is a flame-free alternative. These non-toxic fragrance pieces fill the room with a subtle, yet intoxicating scent after you place them on a wax burner. Handcrafted by Home Sweet Candle Co. in North Port, each melt is made with all-natural soy and is an ideal stocking stuffer.