by

Jessica Giles

|

December 11, 2020
20 Sunshine State Books to Gift this Holiday Season
From the aspiring chef to your 10-year-old niece, you'll find a book for everyone on your list.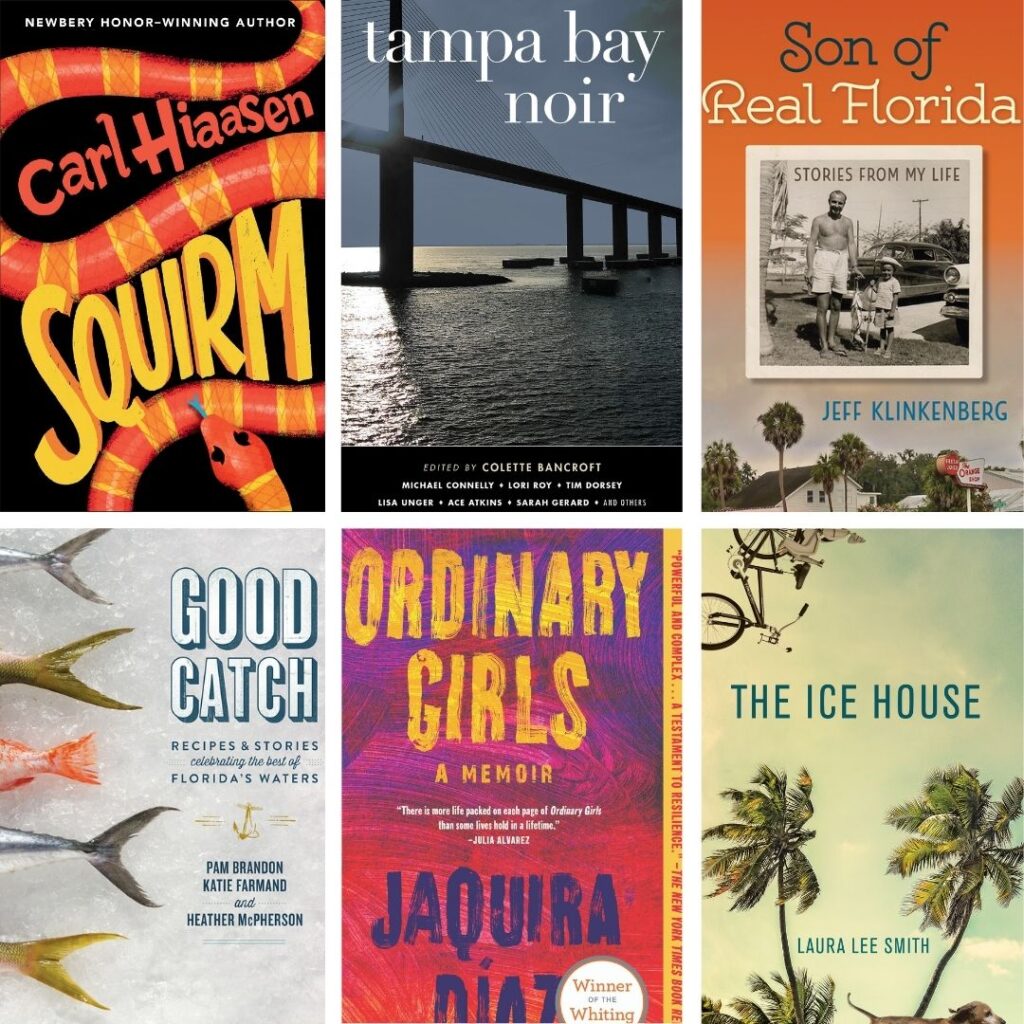 ---
Many of us might not feel comfortable venturing too far from home and traveling, but that doesn't mean we can't still give the gift of escape in the form of literature this holiday season. Whether your loved one wants to get lost in the twists and turns of a thriller or just needs a good laugh, we'll help you find the perfect pageturner for them. Below, we've gathered 20 books, from evocative memoirs to creative cookbooks to captivating kids' reads, that we'll be wrapping up for our favorite Floridians.
---
FICTION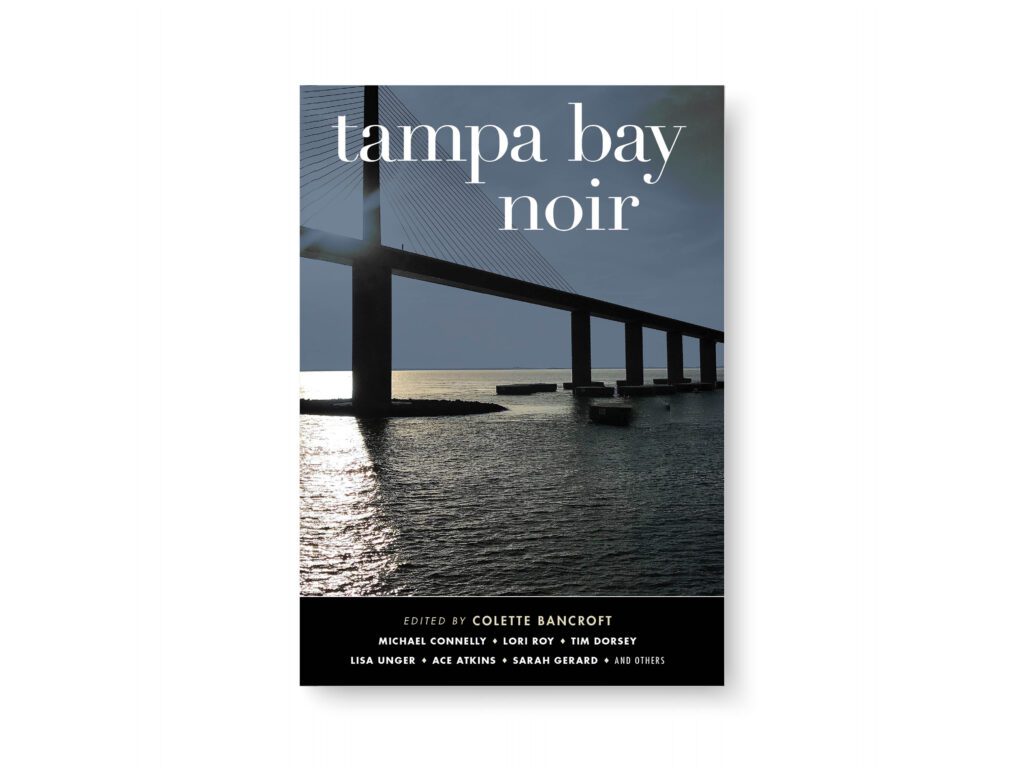 TAMPA BAY NOIR BY LISA UNGER, TIM DORSEY, ACE ATKINS AND OTHERS
Move over Miami, Tampa Bay proves it has a dark side too as the latest addition to the Akashic Noir series. Comprised of 15 short stories written by names most Flamingo readers will recognize—Lisa Unger, Tim Dorsey, Ace Atkins, Sarah Gerard and more—this somber anthology spins tales of sinister family secrets, business deals gone bad and tragedy on the bay in short stories.
Leave it to a Hollywood paparazzo turned author to capture the delightfully dysfunctional world of South Florida. If you think your problems are bad, the ragtag gang at this rundown motel affectionately called The Beach House are sure to put things in perspective. From a washed-up weather man with a divine connection to a mortuary scientist losing the game of love, don't be surprised if you find yourself rooting for this rough-around-the-edges group as they navigate their calamitous yet undeniably hysterical lives.
They say the best thing about being a Florida writer is that the state endlessly churns out new material to draw from. In The Disappearing, Lori Roy reaches back into some of our state's darkest moments in history to weave a gripping Southern gothic thriller. The story follows a North Florida woman who flees her hometown to escape the crimes her father committed as the director of a notorious boys reform school—a nod to the real-life horror at the Dozier School for Boys in Marianna. But when she returns home, now with her own children, she learns the past isn't so easy to run from.
NAKED CAME THE MANATEE BY CARL HIAASEN, DAVE BARRY, ELMORE LEONARD AND OTHERS
What happens when you get Dave Barry, Carl Hiaasen, Elmore Leonard and 10 other fantastically Florida minds together? A zany suspense thriller where the antics in each chapter top the one that came before. As one writer picks up where the other left off, this tale chronicling the hunt for a severed human head spirals out of control (not that it was ever really in control). This top-notch lineup of Sunshine State writers throw rules and logic to the wind to create a novel almost as wild as the state itself.
There's something about a liberal atheist uprooting her life in order to run a low-residency school for Christian writers out of a shabby Florida motel that makes for an excellent story. And while you can expect plenty of misfit, over-the-top characters, this witty debut novel from Belle Boggs isn't devoid of substance. As the school gets tied up in money and messy politics, the protagonist has to reckon with the unavoidable gulf between believers and non-believers.
Starting in the sweltering Mississippi Delta and ending up deep in the Florida Everglades, this novel follows a brother and sister on a search for their missing six-year-old sister Pansy. But in order to uncover where Pansy vanished to all those years ago, the siblings will have to grapple with age-old family mysteries.
Jacksonville locals will have a soft spot for this story of loss, estrangement and redemption in the Bold City. The old adage that bad news comes in threes has certainly been true for Johnny MacKinnon. He's in deep trouble with OSHA over an accident at his ice factory. His son's heroin addiction has eaten away at their relationship, and now he's staring down a possibly life-threatening medical diagnosis. With rich, relatable characters—including one surprisingly charming kid next door—Laura Lee Smith explores the durability of family ties and the ability to forgive.
---
NONFICTION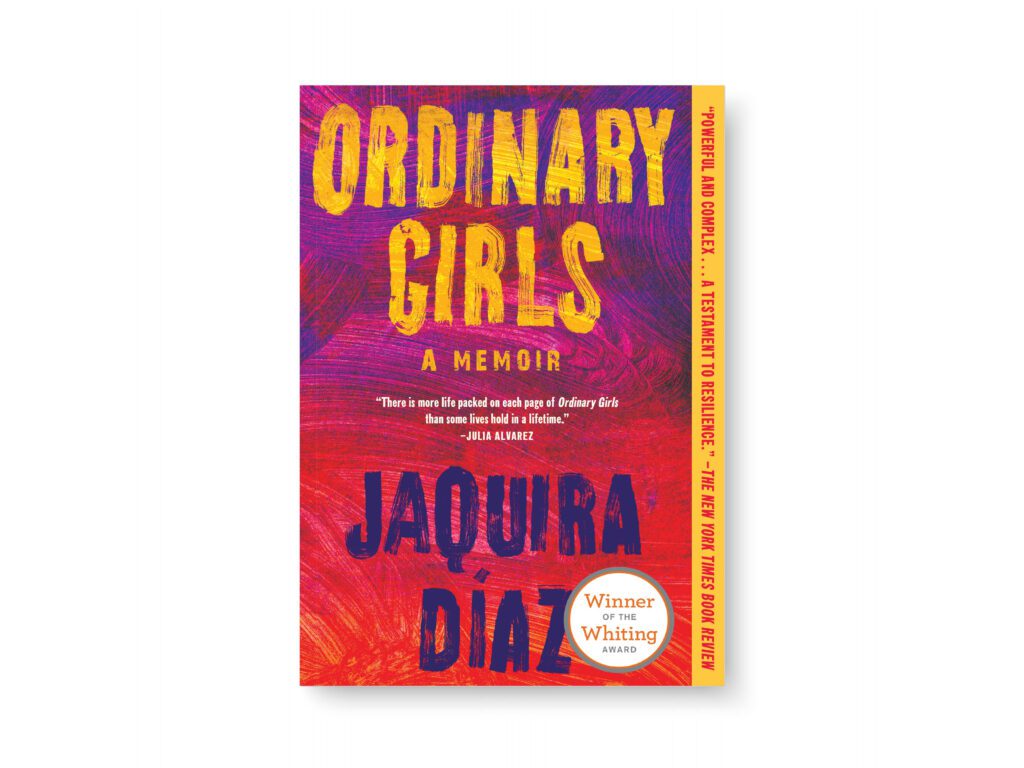 In this blazing debut from Jaquira Díaz, she tells an unflinching coming-of-age story set in the housing projects of Puerto Rico and Miami. Despite coming to America with wide eyes and big aspirations, things deteriorate quickly. Her parents split, her mother is diagnosed with schizophrenia and Jacquira is left to reckon with sexual assault, depression and a blossoming sexual identity all on her own. Heralded as one of the must-read books of 2019 from Time to O: The Oprah Magazine, readers are invited into Jacquira's intimate fight against systemic and personal circumstances to become the woman she envisioned.
Every Floridian knows that our Sunshine State has a dark underbelly, but few have the courage to immerse themselves in it. If you've always been a little bit curious about what goes on amongst Florida's freakiest residents (who isn't?), this sensational firsthand account of grandma biker gangs, Fetish Con, exotic animal activists and more will scratch your itch.
If Fringe Florida reinforces all your preconceived notions about the state, Sons of Real Florida hopes to undo them. Klinkenberg takes us from the oyster fishery in Apalachicola Bay to the smallest post office in the U.S. to move readers beyond the cliches and headlines. Journey throughout the state and meet the locals who breath life and substance into the fabric of Florida.
---
COOKBOOKS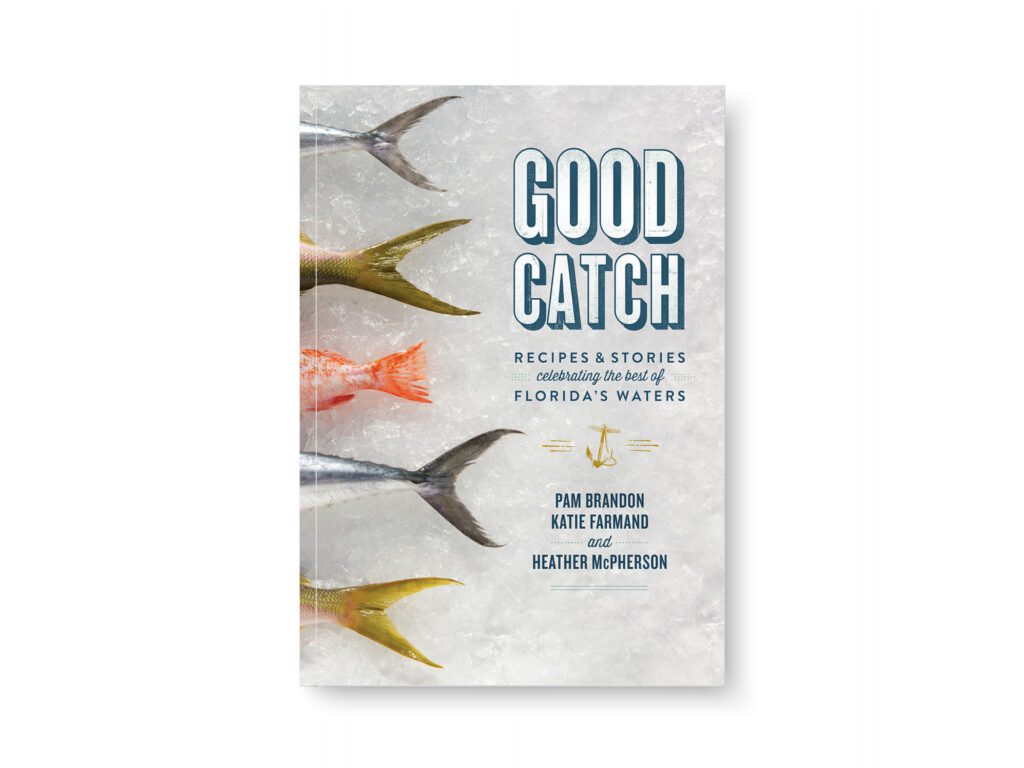 This seafood-lovers cookbook not only provides loads of recipes for culinary rookies, it also chronicles the importance of our state's waterways through beautiful photography and storytelling. Learn how to make the most of Florida's fresh catches from the people who make a living on the water. Shrimpers, frog giggers and fishermen lead readers from Apalachicola Bay all the way to the turquoise waters of the Florida Keys to inspire a deep appreciation for one of our state's most important natural resources.
Here at Flamingo, we're big fans of Michelle Bernstein, so putting her cookbook on this list was a no-brainer. Try your hand at whipping up some of the flavorful Latin food that earned Bernstein the title of Best Chef of the South from the James Beard Foundation. From ground beef and tomato empanadas to Peruvian mixed seafood ceviche, this award-winning chef takes us on a culinary tour of all the cultures that marry in Miami.
If you can't make your way over to the Ravenous Pig in Winter Park, this book will help you recreate all your favorites from their menu at home. Ravenous Pig regulars will notice quite a few year-round fan favorites appear on the pages, including the flaky gruyere biscuits and savory steak frites. And if you don't fill up too fast on the biscuits, keep reading. It also includes a robust dessert section.
The pitmaster behind one of Florida's most celebrated smokehouses shares his secrets to unforgettable Southern comfort food in this home kitchen staple. John Rivers, founder of 4 Rivers Smokehouse, walks us through how to grill, smoke and slice like a pro with simple, no-fuss recipes. Perfect the classics like smoked brisket and pulled pork or experiment with some 4 Rivers originals like the grilled brisket pizza.
Whether you're an aspiring chef or just someone who loves the Sunshine State, this cookbook from the same team that brought us Good Catch will help you see Florida in a whole new light. To buck the stereotype that the state is nothing more than oranges and Key lime pie, the authors introduce readers to local purveyors serving up some of the freshest ingredients in the state, and then tap local chefs to turn them into remarkable dishes.
---
CHILDREN'S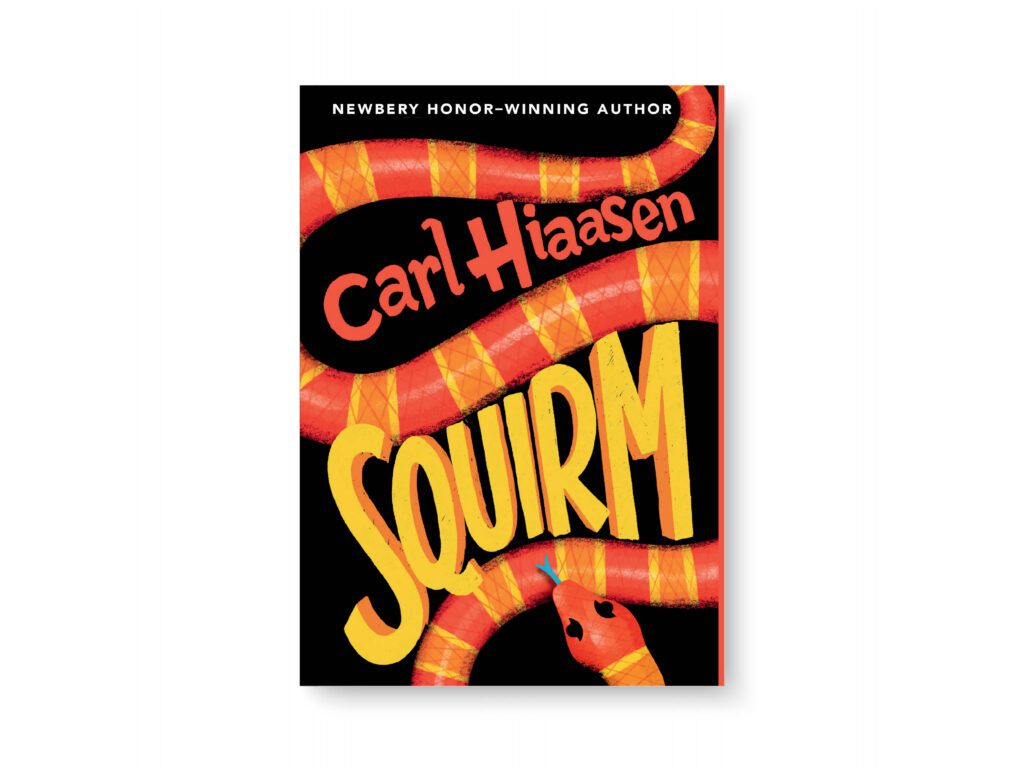 SQUIRM BY CARL HIAASEN
Billy Dickens has lived in six different Florida towns. It's not because of his parent's job or better schools; Billy's mother must live near a bald eagle's nest. In a story full of over-the-top characters and a mischievous middle school protagonist on a quest to find his father, Hiaasen takes us on an adventurous romp through the Florida—and Montana—wilderness. Complete with spy drones, grizzly bears, endangered panthers and Hiaasen's signature humor, readers young and old will get sucked into this pageturner.
You might know Brad Meltzer as a bestselling author of political thrillers, but the novelist also has a knack for penning children's books about important figures throughout history. One of the more recent additions to his Ordinary People Change the World series is Florida's own Walt Disney. Kids will learn how Disney tapped into his dreams to infuse the world with magic and dig down deep to find some of that magic within themselves, too.
More than just a picture book to read to your kiddos before bed, this beautifully illustrated new release by St. Augustine graphic designer Emily Foster Williams promotes bonding between baby and mama through restorative yoga poses. Embark on a jungle island adventure and flow through interactive poses with your baby on each page. Not only does it promote mental wellbeing for mother and child, it also includes movements that can help ease common postpartum aches.
ZORA AND ME BY VICTORIA BOND AND T.R. SIMON
While Their Eyes Were Watching God might be a bit above the reading level of your favorite sixth grader, this fictionalization of the early years of famed Florida author Zora Neale Hurston introduces the literary legend to young minds.Told through the lens of Zora's best friend Carrie, this coming-of-age story chronicles their first encounter with understanding racism and prejudice.
---
Click here for more fabulous book picks by Flamingo editors and readers.