Carly Paige Shares the Healing Power of Home Cooking
This Winter Park local learned how to eat right and feel good, and now she's helping others do it too.
Carly Paige's dad was dropping her off at school one day when she was about 12 years old when he said something that she'll never forget. "I really hope one day that you realize you don't have to wear so much makeup," he said.
Looking back on it now as a 32-year-old, Paige knows what her father meant: She didn't need to put on so much cover-up. She's naturally beautiful. It was simply a dad trying to be supportive of his teenager.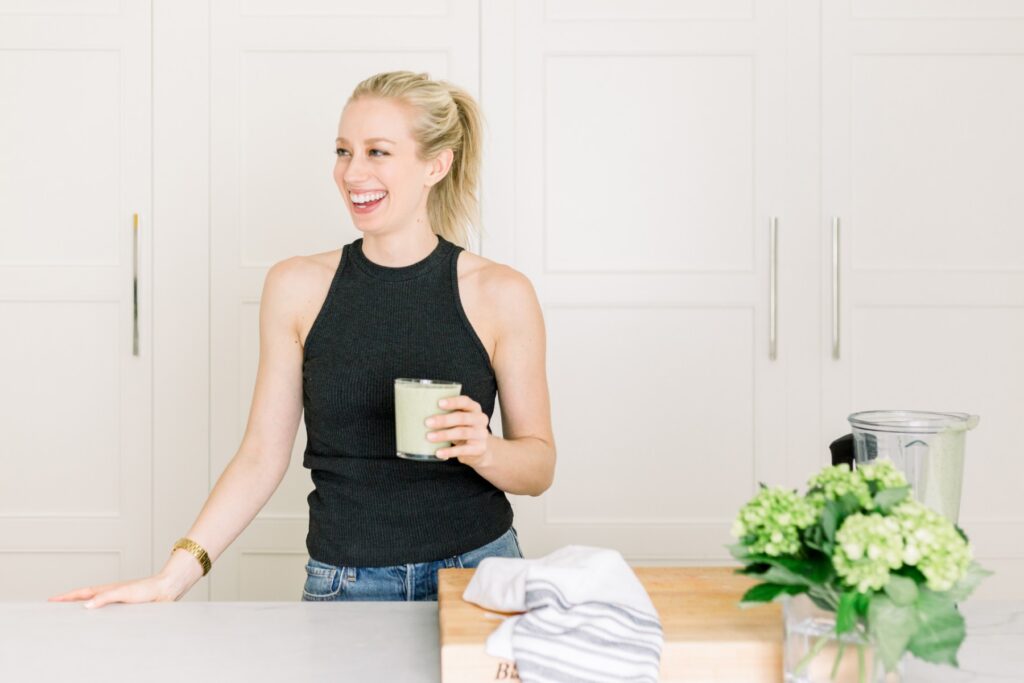 During her middle school years, acne hit Paige hard. As a student at the tiny Orangewood Christian School in Maitland, Florida, Paige felt like it was hard to hide herself from the world. She spent her days covering her face with her hair and leaning on her palm in class. She tried antibiotics, creams and chemical peels. The worst of it involved two monthslong treatments with Accutane, a powerful drug used to treat severe acne, which wreaked havoc on her body. "I literally tried everything under the sun," Paige said.
---
---
After graduating from Palm Beach Atlantic University, Paige worked as a digital media manager but soon wanted something different from her life. She took jobs at a fitness studio and a juice bar. For the first time, Paige began focusing on the quality of the food she ate, and her skin reaped the benefits. Not only did her complexion clear, but she felt better than she ever had before. It was then that she adopted the mantra: "Food has the power to heal."
Inspired by her own life transformation, Paige built a healthy eating brand called FitLiving Eats, which features events, a popular cookbook and a prospering personal chef service in Winter Park. The message through it all is simple: Eating well leads to feeling better.
Growing up in the Altamonte Springs/Maitland area of Orlando, Paige said she had a very different concept of eating healthy. She always thought that if food was cooked at home, it had to be good for you. "As long as my mom got dinner on the table, that was healthy," she said. If a package had the words "low fat" or "low carb" on them, she figured that was good for you, too. She remembers sitting on the kitchen counter watching and helping her grandmother make pancakes and chocolate chip cookies and lending her mom a hand with homemade pizzas and confetti pasta with meat and red sauce. In high school, she'd cook with friends, and in college, while her roommates survived on quick meals, Paige served up complicated dishes like butternut squash risotto.
---
---
While working at the juice bar and fitness studio in Winter Park, Paige enrolled in a health coach program. She learned about the benefits of fresh fruits and veggies, whole foods and whole grains, good carbs and fats and nutrient-dense foods. "I had people coming into the juice bar and commenting, 'Wow, your skin looks so good. It's so clear. It's so bright,'" Paige said. "My eyes were really open to getting back to the basics, getting back to unprocessed plant-based foods."
She began cooking more vegetarian and vegetable-forward dishes, something that still defines her cooking today. With the ingredients from the juice bar, she amped up the health factor of her meals by adding things like nutritional yeast, replacing dairy with cashew cream and swapping traditional sweeteners for coconut sugar instead. "It's about knowing these substitutions that you can cook with that change the value of what you're putting in your body." Feeling and looking better helped Paige shed the insecurities that had tortured her since her old acne days. She realized how many of her decisions—like the boy she dated in high school with a propensity for stealing—were made simply to fit in, to feel valued.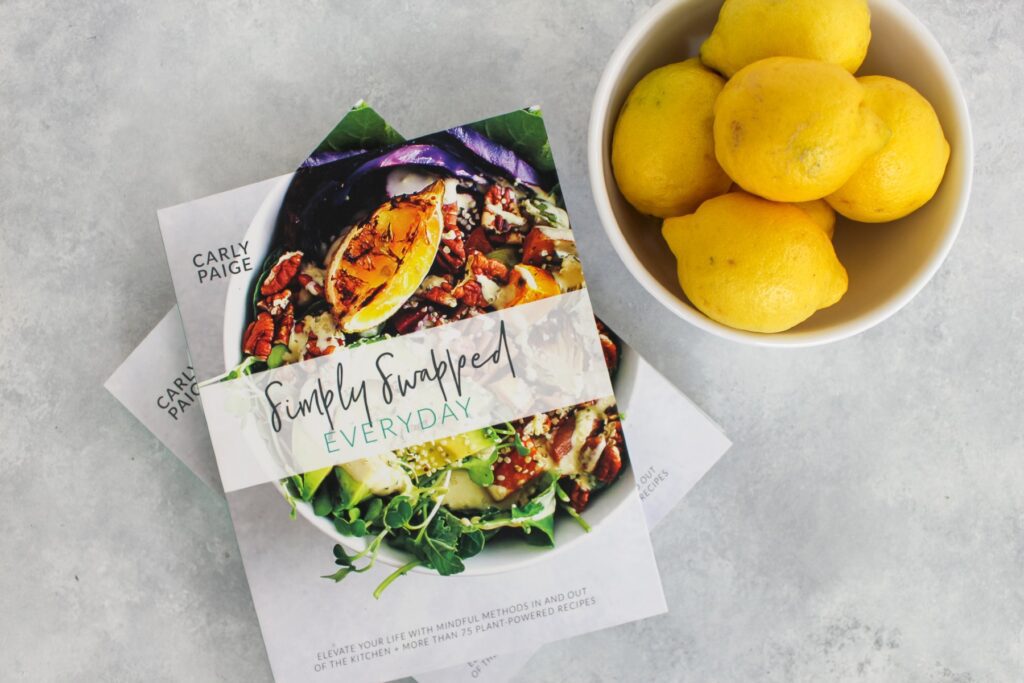 Hoping to expose other people to what she had learned, Paige started FitLiving Eats six years ago as a health coach program that would teach people how to eat better. She held cooking classes, posted recipes on social media and published a plant-based cookbook, Simply Swapped Everyday, which emphasizes the benefits of swapping in better-for-you ingredients that increase the nutritional value of a dish. But she realized most people wanted quick fixes, and they were constantly asking if she'd just cook the food for them. Paige resisted at first, fearing a lack of experience would lead her to fail. She gave in three years ago and pivoted her business to include a personal chef service, where she and her team cook healthy meals in clients' homes.
The pandemic forced Paige to shift again, since going inside people's homes was suddenly not an option. She opened a ghost kitchen in Winter Park, preparing meals for pick up or delivery. Her mom, always a partner in her kitchen, came to help, and together they perfected the recipes that are among Paige's most popular: tomato basil soup, sweet potato double chocolate brownie muffins and black bean spinach enchiladas. Taking the lessons she learned from her juice-bar days, Paige incorporates ingredients that are easily hidden in flavorful recipes, like the brownies which feature sweet potatoes that you can't taste but boost the nutrition factor of the treat.
My eyes were really open to getting back to the basics, getting back to unprocessed plant-based foods.
— Carly Paige
A team of six now works out of the kitchen, prepping meals for an average of 25 clients per week. Unlike many meal-prep services, FitLiving Eats is entirely custom, with each client's meals catered to their tastes and dietary restrictions. This means the team makes "anything and everything," including chicken parmesan, zucchini stuffed lasagna boats, black bean and spinach enchiladas, energy bites and healthy chocolate chip cookies for the kids.
It's clear Paige isn't the only one craving a cleaner diet. She has a waitlist for new clients and is figuring out how to scale up, perhaps by expanding to multiple locations. "It's grown beyond my wildest dreams," she said. "It's not something I thought I wanted, but now that I have it, I couldn't imagine being without it."
Despite her success in business and in improving her own health, Paige is open about still battling her insecurities and self-doubt. "Even now," she said, "I'm still working on not defining myself by imperfections."
---