Satisfy Your Sweet Tooth with these Sweet Potato Double Chocolate Brownies
Carly Paige's decadent dessert is gluten-free and vegan—but you'd never know.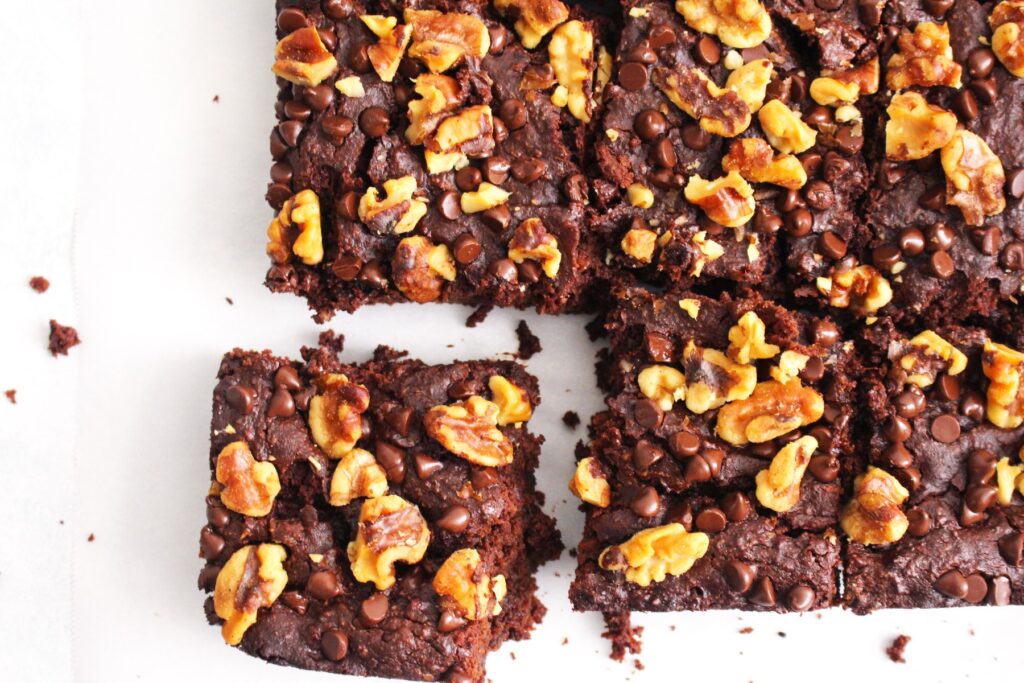 Makes 12 brownies (gluten-free, vegan)
¾ cup cooked sweet potato, skin removed
½ cup almond butter
½ cup maple syrup
¼ cup unsweetened almond milk
1 tablespoon ground flaxseed, to make 1 flax egg (combine with 3 tablespoons water)
½ cup cacao powder
¾ cup almond flour
1 teaspoon baking powder
1 teaspoon vanilla extract
¼ teaspoon salt
½ cup dairy-free chocolate chips
⅓ cup chopped walnuts
PREPARATION: Preheat the oven to 350 degrees. Add the sweet potatoes, almond butter, maple syrup, almond milk and flax egg to a large mixing bowl, and mix until smooth. Add the cacao powder, almond flour, baking powder, vanilla extract and salt, and mix until well-combined. Fold in the mini chocolate chips. The batter will be thick. Spoon the batter into a baking pan that has been lightly sprayed with cooking spray. Just before baking, sprinkle extra chocolate chips and chopped walnuts on top, if desired.
Bake in the oven for 30 minutes, or until cooked through. The brownies will firm up as they cool, so be careful not to over-bake them as this will result in dryness.
---