These Moroccan-Spiced Quinoa Cauliflower Burgers Are Healthy & Hearty
Florida chef Carly Paige shares her approach to a hearty and holistic burger.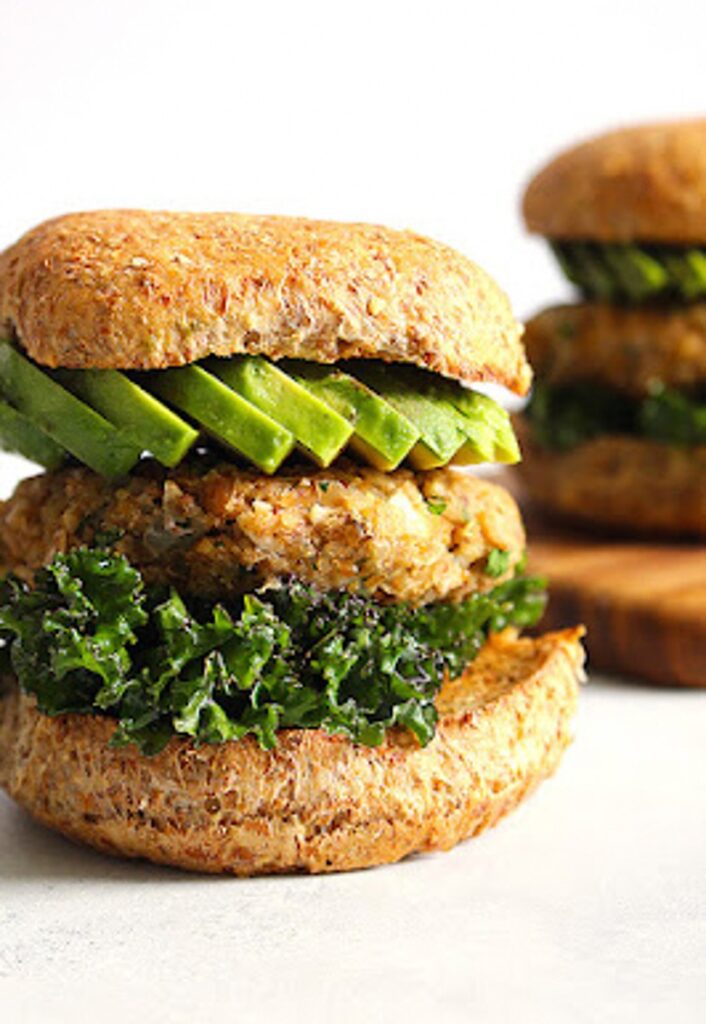 Makes 6 burgers
3 tablespoons olive oil
½ medium onion, diced
2 garlic cloves, minced
2 cups cauliflower florets, finely chopped
1 cup garbanzo beans, rinsed and drained
1 cup cooked quinoa
⅓ cup walnuts, chopped
2 tablespoons cumin
1 teaspoon salt
Freshly cracked black pepper
½ cup almond meal
2 flax eggs (2 tablespoons ground flaxseed + 5 tablespoons water)
¼ cup tahini
¼ cup fresh parsley, chopped
Toppings of choice: hummus, lettuce, tomato, red onion, microgreens
PREPARATION: Preheat the oven to 400 degrees. To make the flax eggs, combine the flaxseed and water in a bowl and set aside until gummy, about five minutes.
In a saute pan, warm the olive oil over medium heat. Saute onion until translucent, about four minutes. Add the cauliflower and garlic, saute until the cauliflower is tender, about eight minutes. Add the garbanzo beans, quinoa, walnuts and spices; saute until warmed through, just a few minutes. Transfer the mixture to a food processor, and pulse until crumbly.
Transfer the mixture to a large mixing bowl, and add the almond meal, flax eggs, tahini and parsley, mixing until all ingredients are well incorporated. Using a measuring cup scoop up the mixture, and shape into six even burger patties using wet hands to prevent sticking. Refrigerate for about 30 minutes to firm up.
Place on a parchment-lined baking sheet, and bake for 20 minutes, flipping halfway through. Serve with toppings of choice.
---