Like Mother, Like Son: How Culinary Magic Runs in Chef Henry Moso's Family
His mother gave up everything to come to America, and then she taught him everything she'd learned about the food industry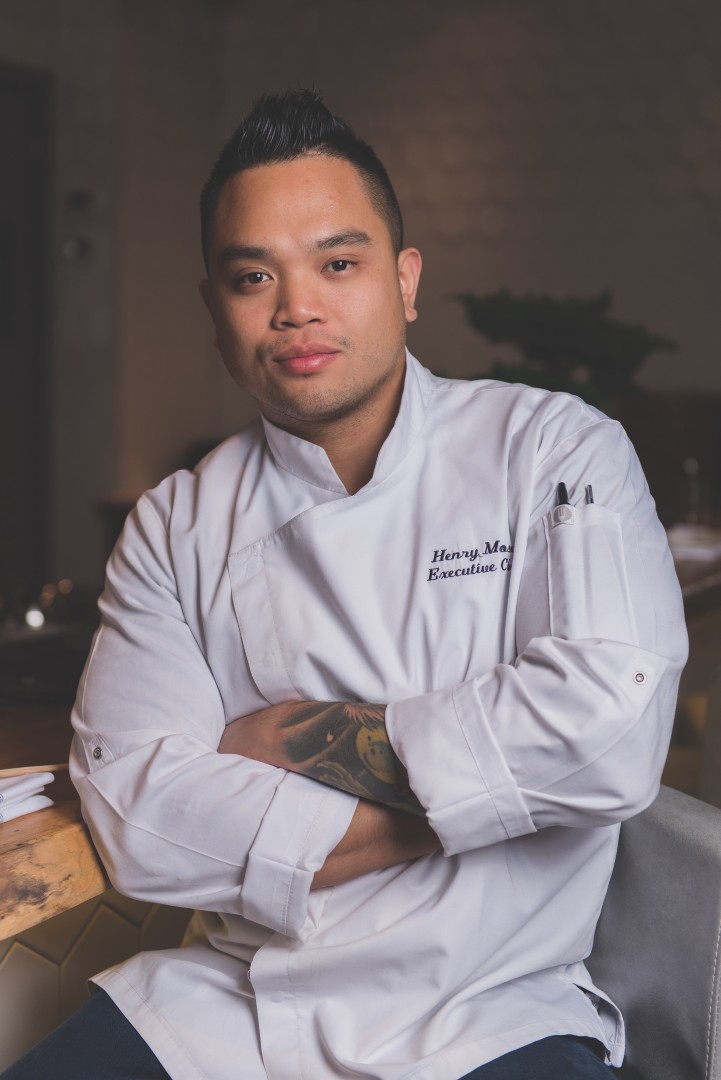 Henry Moso's story—how at 31 years old he's already chef-owner at a successful Orlando restaurant, how he has earned national fame for his cooking—unquestionably begins with his mom, the toughest person he knows.
His mom, Linda Vongkhamsene, left Laos when he was 9 or 10. Moso's parents had divorced, and his mom decided to chase the American dream by moving to Florida. Living with his dad, Moso started running with troublemakers. He was an unruly 16-year-old when his father shipped him to America to live with his mother. Moso had no idea what to expect.
Back in Laos, his mom had owned a successful jewelry store and even had a personal cook who prepared all her meals. But with an unfavorable exchange rate, her life savings translated to just $1,000 when she moved to Orlando. Somehow, though, she opened a restaurant, and then another. In 2013, the Orlando Sentinel called her place, Thaitanic Sushi, "a little restaurant with a lot of heart" that put out "not only top-notch sushi but elegant curries and tempura dishes."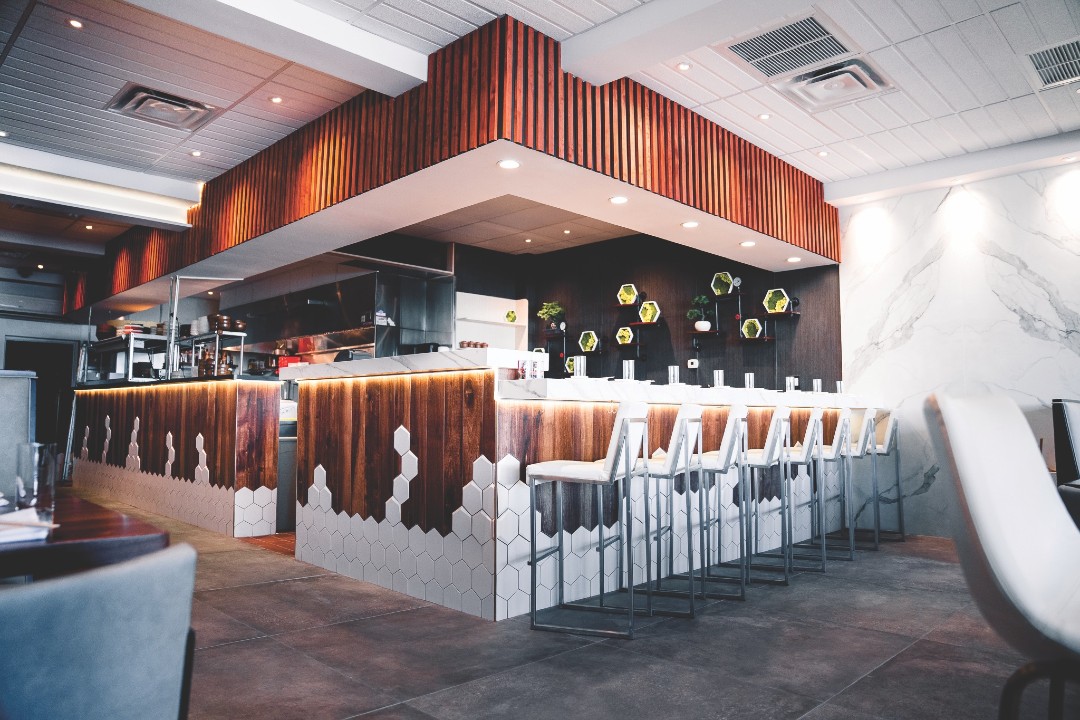 Moso arrived to discover his mother had become a restaurateur and entrepreneur. A woman who used to have others cook for her was not only running kitchens, but doing much of the work herself. "I'd never seen this side of my mom, and it kind of got me inspired," Moso says. "She knew how to make Thai food and roll sushi and taught herself to do it. And I thought, 'That's kind of badass.' I wanted to do that, too."
Moso started waking up at 6 in the morning to catch the bus to high school in Oviedo. After homework, he'd go to his mom's restaurant to wash dishes until close. After eight months, his mom let him try a stint as a sushi chef, and he soon became the quickest sushi roller on the line. Then she kept giving him new jobs. She made him a server, put him at the hostess stand or had him working the line. He learned how to use OpenTable and ran the restaurant's computer system. He practiced his mom's golden rules: If you own a restaurant, you should know how to do every job; you should be the last one to leave; and you must "understand the struggle" of everyone on the staff.
By the time he was 18, Moso essentially ran one of his mom's kitchens, hiring staff and doing inventory. By then, his mom was planning to return to Laos, where she lives now, and so she began grooming him to run his own place. He was 22 when he opened the doors in a lackluster shopping plaza on East Colonial Drive. He called his eatery Kabooki Sushi, after the traditional Japanese theater, because he says a good restaurant ought to be entertainment on its own.
I'd never seen this side of my mom, and it kind of got me inspired. She knew how to make Thai food and roll sushi and taught herself to do it.
— Henry Moso
The first three months were god-awful. He'd serve 20, maybe 30 people a day and then go back to the dish pit to finish the night, wondering if he'd make it much longer. Then a food blogger posted a review that urged people to look past the restaurant's tired exterior. Next, the Orlando Weekly gushed: "Gifted chef and accomplished staff drawing raves from local sushi zealots." Business doubled, then tripled. He landed on lists of Orlando's best restaurants, and in 2020 he was a semifinalist for the James Beard Foundation's award for rising star chef of the year.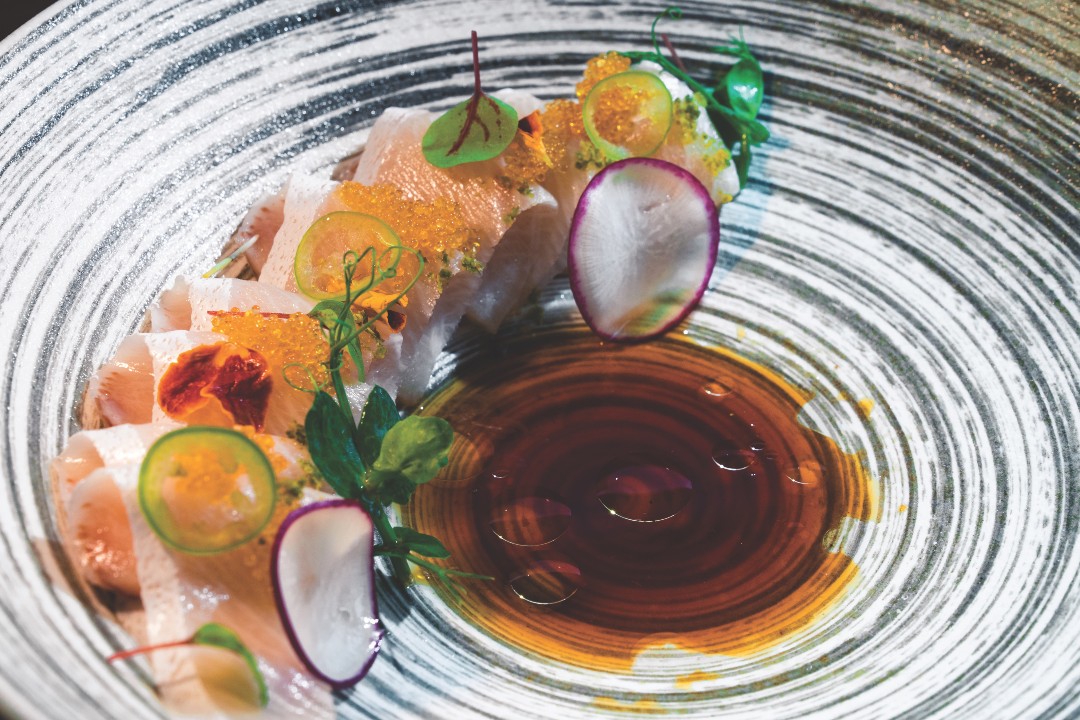 Moso serves his sushi and sashimi like they do in Japan: room temperature, to show off the freshness of the fish, and with few garnishes, albeit each of the finest quality. He also serves an ever-changing menu of dishes that sound like what you'd find in kitchens of acclaimed French-trained chefs. He plates octopus with charred eggplant puree, caramelized lemon and tomato jam. His wagyu tartare comes dotted with egg yolks, shallots and vibrant flower petals. He created a tableau of pastels with a Mother's Day dessert of basil panna cotta, berry sauce, lemon cake, dehydrated strawberries and salted watermelon sorbet. His dishes speak to his precision, each ingredient placed where he wants it. The plates are undeniably art, but the thing that he wants more than anything is for a customer to come in and eat something they've never had, perhaps a new ingredient or maybe just things brought together on a plate in a way they've never seen.
"I like to try new things. I like to be creative. I don't like to work on something that you already know," Moso says. "For me, it's always to improve."
In 2019, he opened a second Kabooki location in Doctor Phillips, an Orlando suburb. During the pandemic, he doubled the size of the original location and is expanding again, working on a lounge and private dining space. Like his mother taught him, Moso knows every part of his business. On the Thursday afternoon we spoke, he was designing Kabooki's new lounge. Two nights earlier, he had worked the sushi line because he was short-staffed. The day before, he did a catering gig. Within the next five years, he's planning three or maybe four more restaurants, a couple in Orlando first and then elsewhere, perhaps Miami.
His mom hasn't been back in two and a half years, but Moso says she was impressed by Kabooki, even if she did offer some strong feedback. She wondered why he had so many chefs and if he ought to be doing more of the work himself.
"She's low-key kind of proud of it, because she's always tough on me," he says. "She's like, 'Good job, but what's next?'"