by

Jessica Giles

|

April 27, 2020
10 Florida Movies To Watch While You're Stuck Inside
Because there are only so many episodes of Tiger King
You've rewatched all six seasons of Lost, jumped on the Tiger King train and even shamelessly binged Love is Blind, now what? If you're feeling uninspired by your Netflix homepage, let us offer you some Sunshine State suggestions. We've rounded up 10 movies filmed in or inspired by our home state that will help you see it in a whole new light. From true crime documentaries to oscar-winning films, fill your queue with Florida.

This moving film directed by Sean Baker about the unjaded wonders of childhood is set just outside idyllic Disney World in a motel called "The Magic Castle." The film follows a mother struggling to make ends meet and the delightfully mischievous antics of her six-year-old daughter Moonee, who turns the kitschy Central Florida gift shops, Twistee Treats and tourist traps into her personal playground. While viewers can't help but get wrapped into Moonee's childlike wonder and whimsy, the darker undertones about the real Central Florida—beyond the Mickey Mouse waffles and water slides—are impossible to ignore. Watch it on Netflix.
---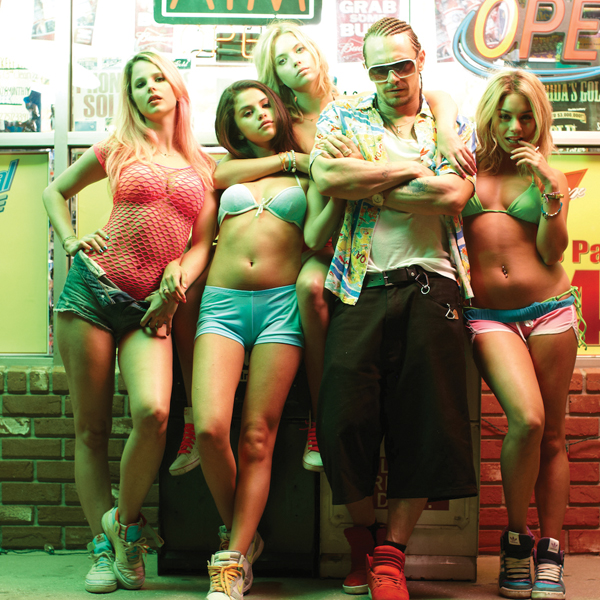 You probably won't even recognize James Franco in this off-the-wall drama about four college students who rob a restaurant to fund their Spring Break escapades in St. Pete. Ashley Benson, Vanessa Hudgens, Selena Gomez and Rachel Korine star in what at first appears to be your stereotypical Spring Break film with bikini-clad beer-funneling beach partiers, until it tailspins into a dark tale of drugs, guns and murder. Watch it on Netflix.
---
Although this half-man half-amphibian creature is said to be lurking in the depths of the Amazonian Jungle, much of the water scenes in this 1954 horror movie were actually filmed in North Florida's very own Wakulla Springs State Park. While actor Ben Chapman played the infamous Gill-man on land, it was Florida native Ricou Browning that handled all of the underwater scenes after he showed producers around the spring and they "liked the way he swam." Watch it on Hulu.
---
Adam Sandler fans probably already know about this 1998 sports comedy film, but you may not know that the Louisiana Mud Dogs' home field was actually Spec Martin Stadium in DeLand. In fact, several Central Florida locations were used in the making of this film, including a lecture hall at Florida Southern College for the iconic "medulla oblongata" scene and Camping World Stadium in Orlando for the Bourbon Bowl game. Rent it on Amazon Prime.
---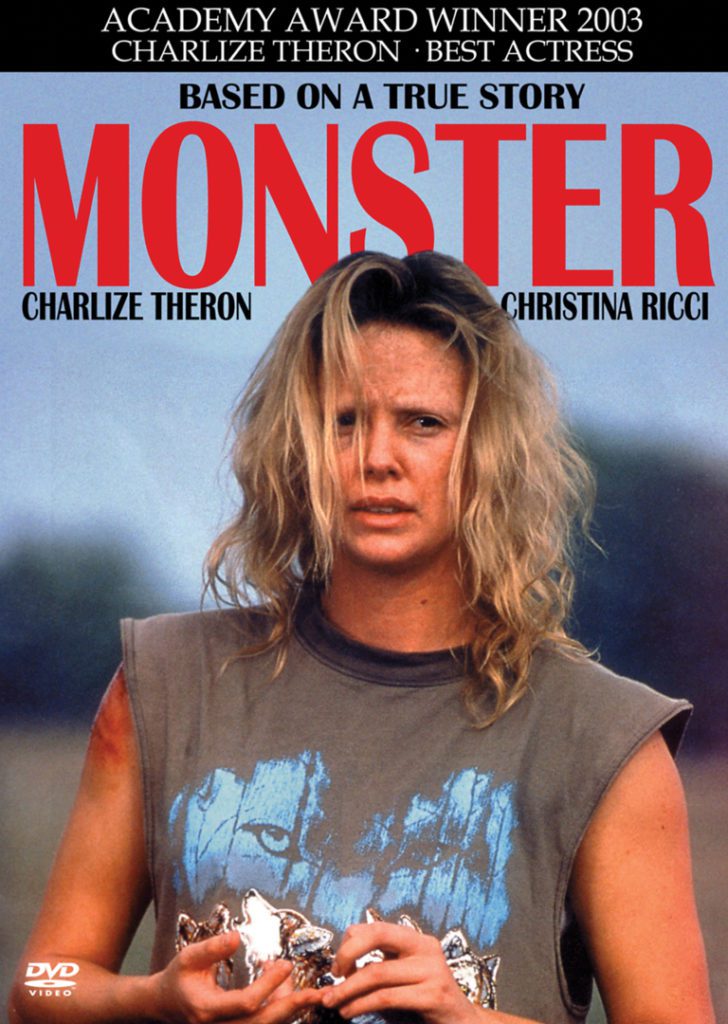 If you're looking for something a little darker and based on a true story, this film about the life of notorious female serial killer Aileen Wuornos might fit the bill. Charlize Theron stars as the Daytona Beach prostitute-turned-murderer who was convicted of killing at least six men along Florida highways. Theron earned an Oscar for her portrayal of one of America's first female serial killers. Watch it on Amazon Prime.
---
The opening line of the trailer for this wild-but-true documentary about sums up the whole thing: A Northern fairytale starts off, "Once upon a time." A Southern fairytale starts off, "Y'all ain't gonna believe this shit." North Florida real estate developer Rodney Hyden is struggling to support his wife and kids in the wake of the 2008 recession when he hears a mythical tale about $2 million worth of cocaine buried on an island in the Caribbean. What does our Florida man do? Well he goes to find it, of course, and our family man-turned-wannabe-drug lord takes viewers on a foolhardy adventure. A Southern fairytale indeed. Watch it on Netflix.
---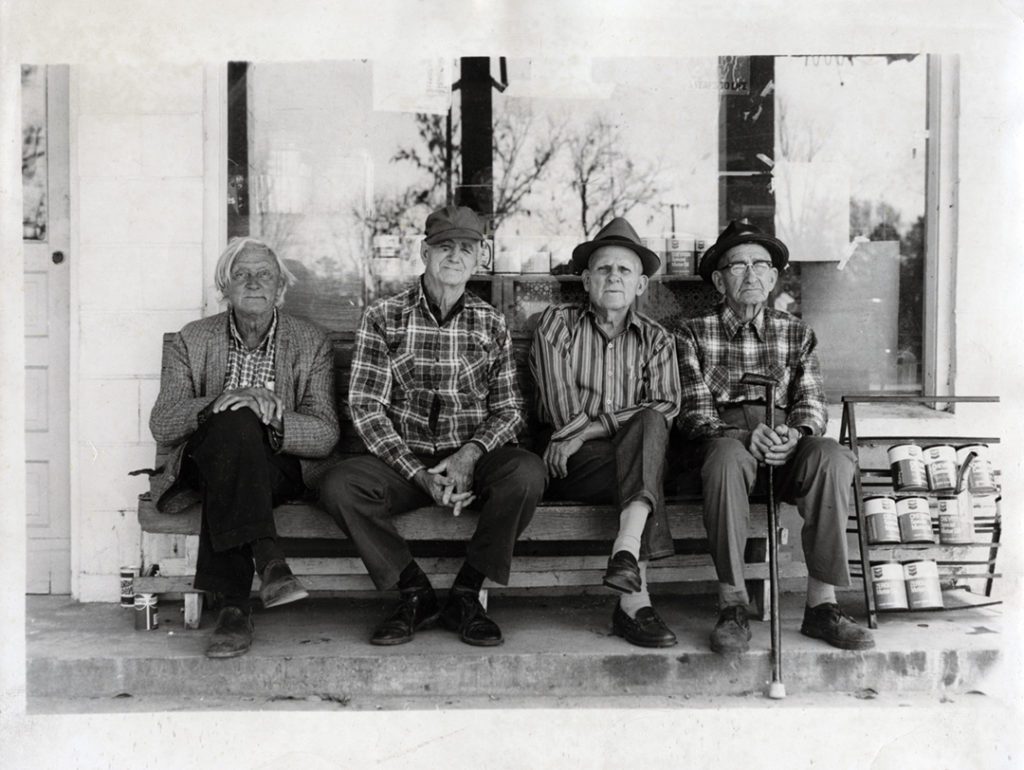 In the rustic heart of the Panhandle, far from the picturesque shores of 30A, residents of Vernon offer commentary on everything from turkey hunting to the meaning of life in this intimate portrait of the eccentric swamptown. Filmmaker Errol Morris originally intended to document the stories of Vernon residents from the '50s and '60s, who crudely amputated their limbs for insurance payouts, but after being beaten up and run out of town by the "nubbies," he decided to shift his approach to different—but equally as offbeat—folks. Rent it on Amazon Prime.
---
This poignant coming-of-age film set in Liberty City, Miami earned the Academy Award for Best Picture in 2017 for its earnest look at a black man's wrestle with sexuality, masculinity and identity. Inspired by filmmaker Barry Jenkins' own upbringing in Liberty City, this movie is simultaneously heartbreaking and eye-opening. Watch it on Netflix.
---
Truman Burbank lives a perfectly peaceful existence in his quaint hometown filled with white picket fences and storybook cottages, until he realizes none of it's real. While Truman's life is nothing more than a nationally syndicated television show, the charming town where the movie was filmed is actually real-life Seaside. The oceanfront community is as picture-perfect in reality as it appears on-screen, complete with colorful cottages, neatly fenced-in yards and rows of swaying palm trees. Watch it on Hulu.
---
Since the 50th anniversary of the Apollo 13 landing was on April 17, it only seems fitting that you commemorate it by streaming this action-packed retelling of the mission. Relive the epic space adventure where astronauts Jim Lovell, Fred Haise and Jack Swigert were forced to think fast when an oxygen tank exploded and threatened their safe return to earth. Although they don't make it to the moon, it's an incredible story of bravery, savviness and a tragedy avoided. Watch it on Hulu.
---
Want to learn more about Florida's movie star moments? Read this feature story about our state's cinematic history.