by

Maddy Zollo Rusbosin

|

November 9, 2023
Sun Cookery: Bringing Sunshine Hospitality Across the Nation
Channel your inner hostess thanks to Sun Cookery, a Florida-inspired brand that's all about good ol' Southern hospitality.
With a business name like Sun Cookery, you would never guess that its founder is currently living in Milwaukee, a place known for its blustery cold winters. But it was exactly this lack of vitamin D that inspired Michelle Mize, a former Tampa dweller and Florida State University graduate, to create her curated boxes of Southern hosting essentials.
"Living in the Midwest for twelve years is pretty much what drove this for me," explains Mize. While she brought her Southern hospitality with her, she found it hard to connect within her new community. Back in Tampa, she was accustomed to a constant carousel of casual neighborhood happy hours. "I began wondering, 'why isn't anyone hosting?'" she says.
Determined to figure out why her nice neighbors weren't keen on having people over, Mize began to have dinners to inquire about just that. With responses ranging from "it's overwhelming" to "I can't do what I see on social media" to "I don't have the right stuff," she realized it was more intimidation than anything else. This triggered her to start dreaming up what would be in a starter kit for aspiring hosts unsure of where to begin.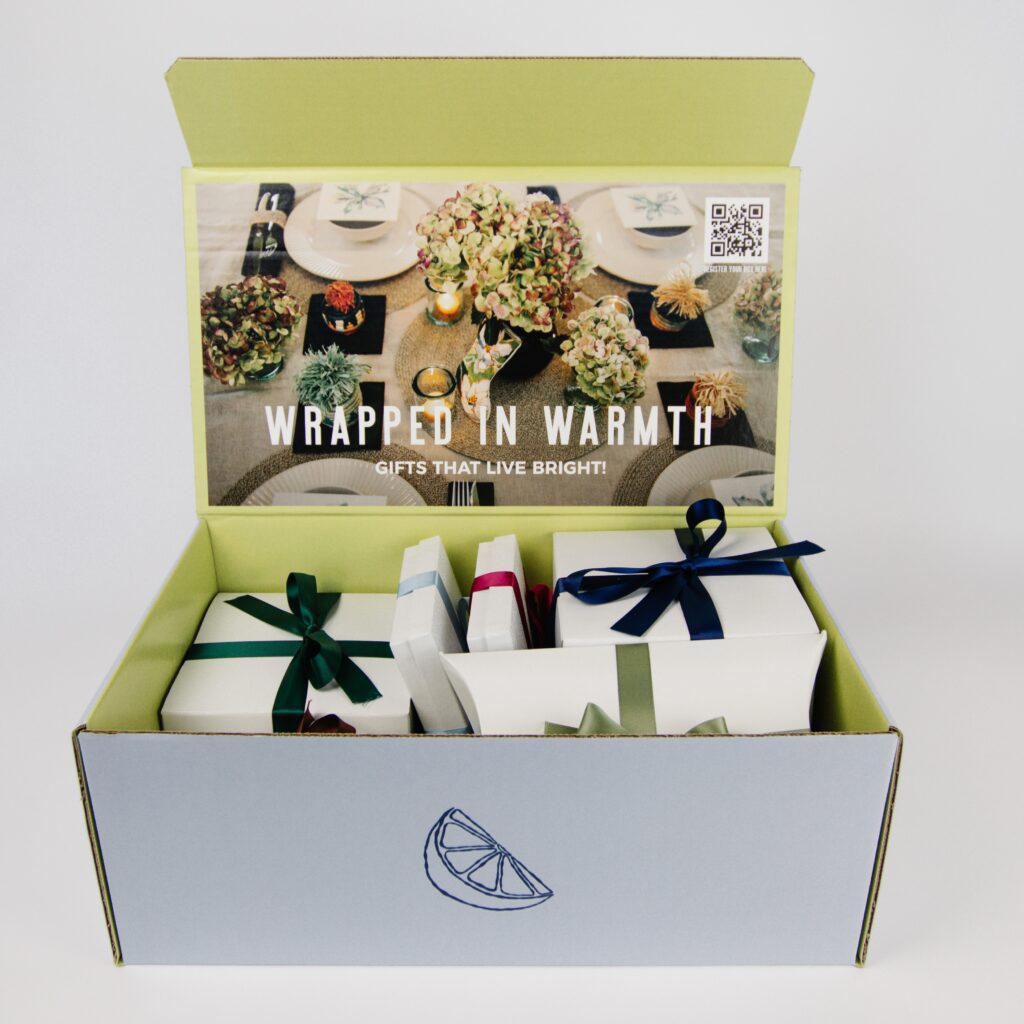 Mize says she finds inspiration from beautiful, tangible goods that are versatile in the home. The brand's first concept, the Foundations Box, is a selection of items that—when assembled together—create an inviting tablescape. Think: gray cloth napkins, sea grass napkin rings, a linen tablecloth, woven placemats, glass candleholders and a beaded oyster shell bauble. Box contents are always curated with quality, sustainable materials meant to last. "I don't want us to consume things we don't need or we can't use for a lifetime," said Mize. She chooses a neutral color palette so the table settings will work within anyone's home. After showing the early prototype around, she knew she was onto something: "It really resonated, and everyone was impressed you could mix and match it with anything."
Sun Cookery boxes make the perfect gift for almost anyone, from newlyweds to neighbors. The kits, which are sold for about $200, offer a different style of hosting in each edition. A new box comes out seasonally while their starter set, the Foundations Box, is a classic and always available for purchase. Their current seasonal box is about fall hospitality. This curation is bursting with color, from its four stemmed glasses to its custom-made wooden serving board. For a lagniappe (a Cajun-French term meaning a little something extra) the box includes two handmade clay trinket dishes, each imprinted with Mize's grandmother's doily.
Mize always tries to include a personal recipe or two in Sun Cookery boxes. "I have a deep passion for food and its roots and true origins of food, so I have cataloged everything that's a favorite, tried-and-true or unique," she explains. "I try to keep my recipes lined up with each box as well so that it makes sense to people."
Before founding Sun Cookery, Mize's career was centered around marketing. She attended the Kendall College in Chicago for their culinary arts and hospitality management program and ran a key lime business in Florida selling everything from key lime crusts to cookies and fudges in St. Petersburg.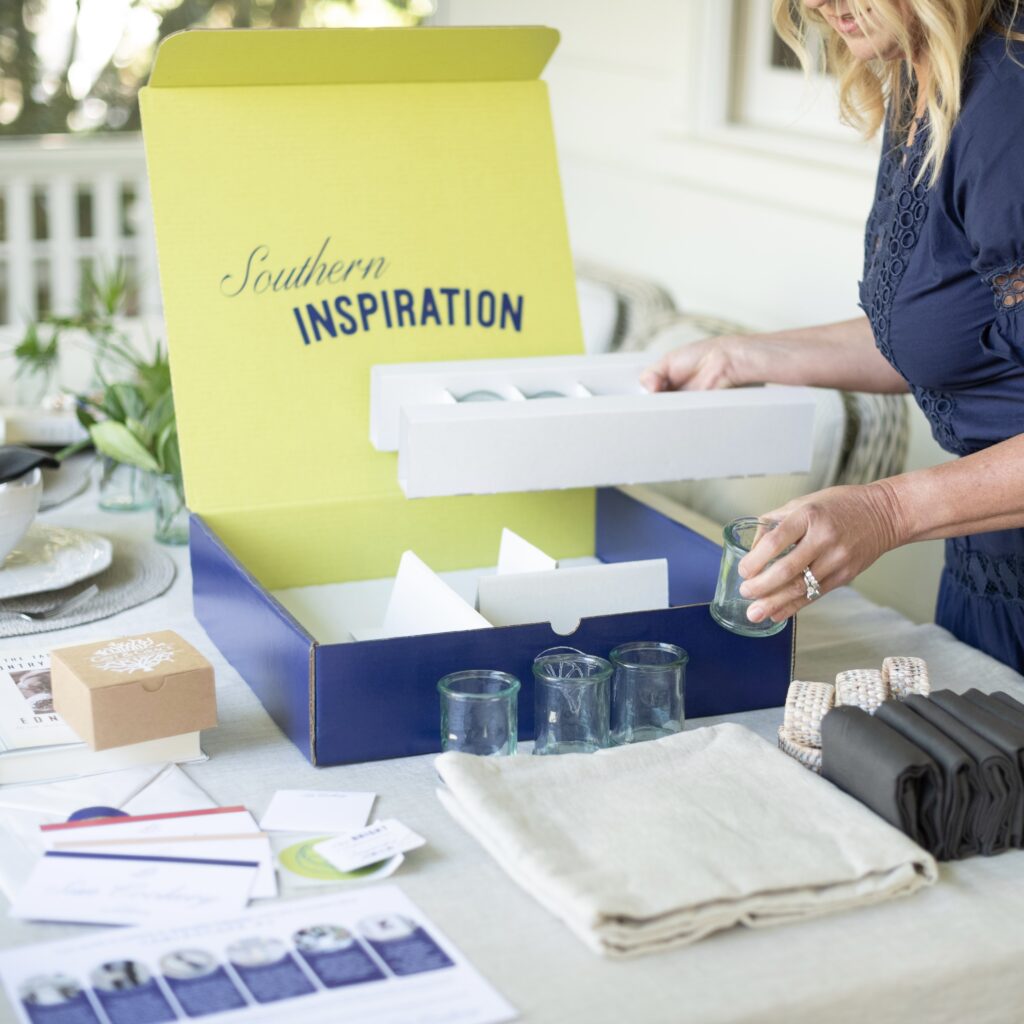 "Repeat customers would come back and tell me about the friends or family that they hosted or the gathering that they went to where they shared my key lime pies," Mize explains. "The joy that people get when they host others and share stories over food and cocktails is exactly why I started this business."
While the boxes are centered around beautiful elements, Mize is hoping Sun Cookery inspires togetherness, not Pinterest perfection: "Our real mission is to get people connecting again in person," she explains. "And I don't want you to cook food that you think is going to impress—I want you to cook your food. If you're a peanut gal, throw out the peanuts and your favorite bottle of wine. I feel like everyone's their true self, their best self in their home."
Check out suncookery.com for the latest boxes, detailed descriptions, blog and more.
---
Each box comes with at least one item from each category.
Vessels
Interchangeable glassware for drinks, florals, candles, food presentation and more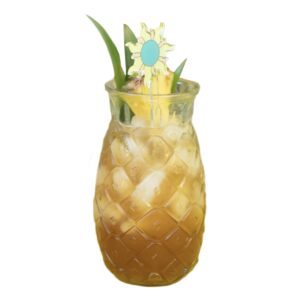 Foundation
Trays, tablecloths, place mats or wooden boards
Textiles
Cloth napkins or versatile, well-made kitchen towels
Food Inspiration
Curated edible items, such as teas or crackers or cookbooks
Artisanal Elements
Handcrafted elements that may fit into more than one of our box categories
Lagniappe
A Cajun-French word for "a little something extra," like a wine charm, stir sticks or mini dishes, which are always gift wrapped
Sunspired Insights
An insert highlighting details of each item, two to four recipes and a music playlist