by

Maddy Zollo Rusbosin

|

November 20, 2023
Eat, Drink and Be Merry: A Gift Guide for Entertainers and Foodies
Celebrate this holiday season with festive tablescapes, artisanal charcuterie boards, embroidered cocktail napkins, rock and roll whiskey and more.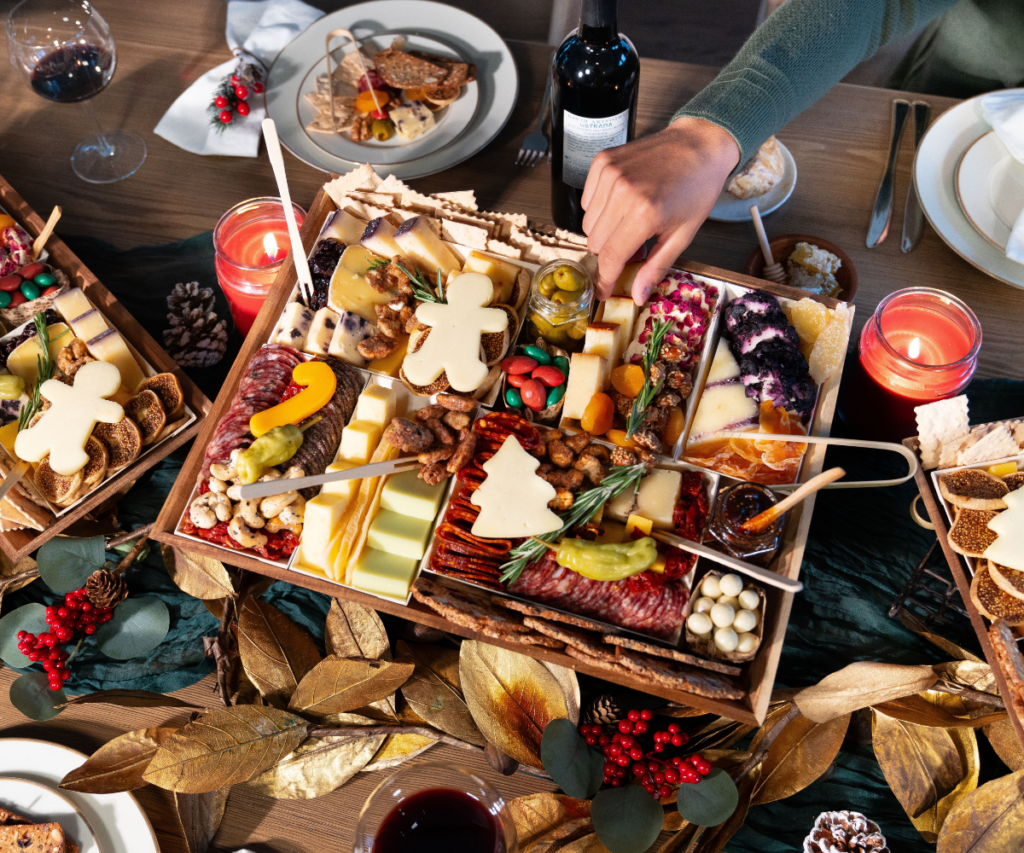 BOARDERIE
Happy Holidays Ciccetti Cheese & Charcuterie Board
Keep calm and graze on: These prearranged, not to mention picture-worthy, snacking boards take the stress out of gifting. Crafted by Boarderie, a family-run Palm Beach company, each of their ready-to-eat creations can be overnighted and delivered anywhere in the country. Their holiday board is brimming with artisan ingredients, including five types of cheeses, a trio of meats, other edible accouterments such as flavored nuts and snack mixes and bamboo serving accessories.
---
BARNIE'S COFFEE & TEA CO.
Barnie's Coffee Gift Set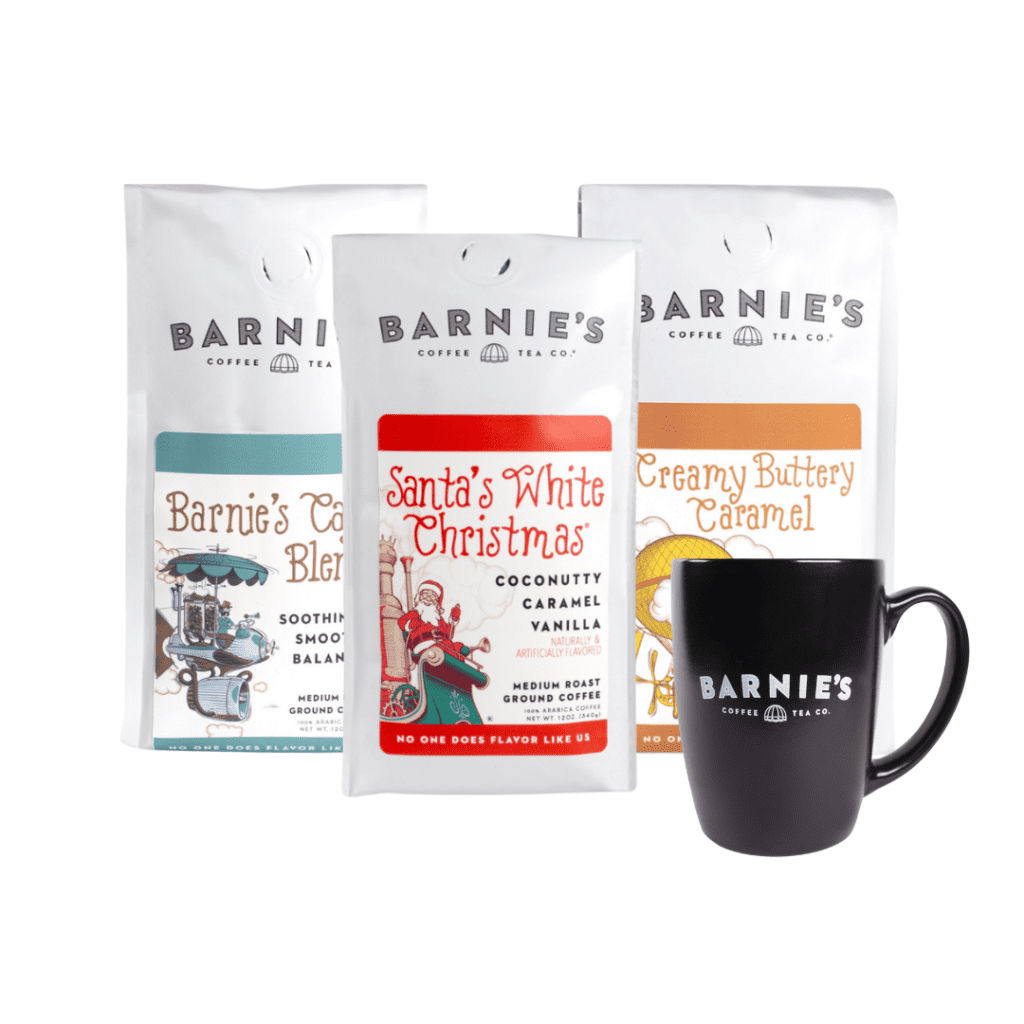 Located in the heart of Winter Park, Barnie's Coffee & Tea Co. is a gathering place among locals and visitors alike. While you can't beat their al fresco setup, if you don't have time to sip and soak up the views of Park Avenue and Central Park, take their brews home in a gift set. This trio includes fan favorites such as Barnie's Café Blend, Creamy Buttery Caramel and Santa's White Christmas (their unique blend of caramel, coconut and vanilla) along with a refillable mug.
---
TRESSA LAVINIA LINZY DESIGNS
Embroidered Shrimp Cocktail Napkins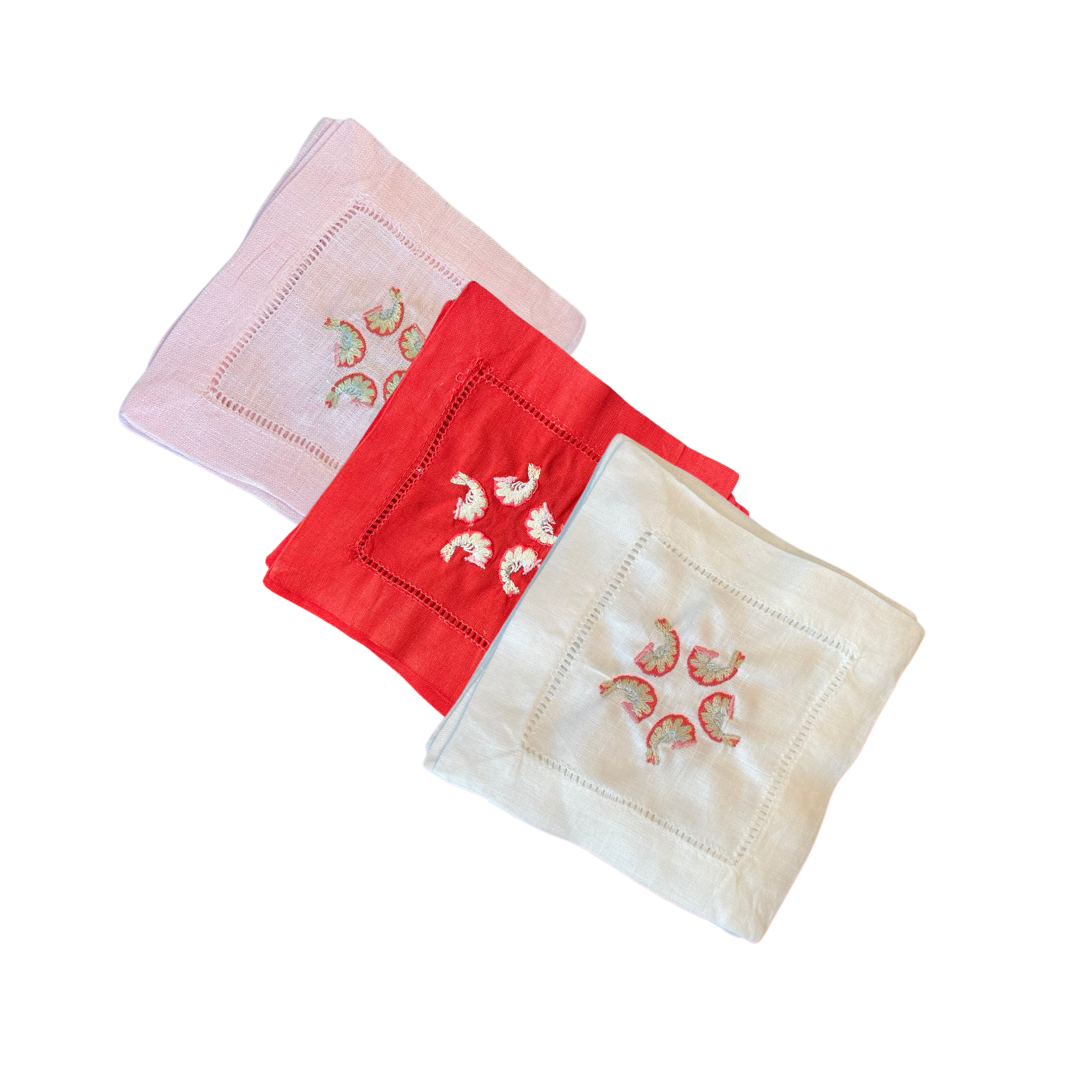 Cocktail shrimp have never looked chicer than they have on these embroidered linen cocktail napkins. They're one of the many home accessories dreamed up by Tressa Lavinia Linzy Designs. The small, Fernandina Beach-based independent business prides itself on its sustainability and commitment to traditional craftsmanship. Plus, everything is handmade, supporting local artisans.
---
BRADLEY'S COUNTRY STORE
The Country Boy Gift Set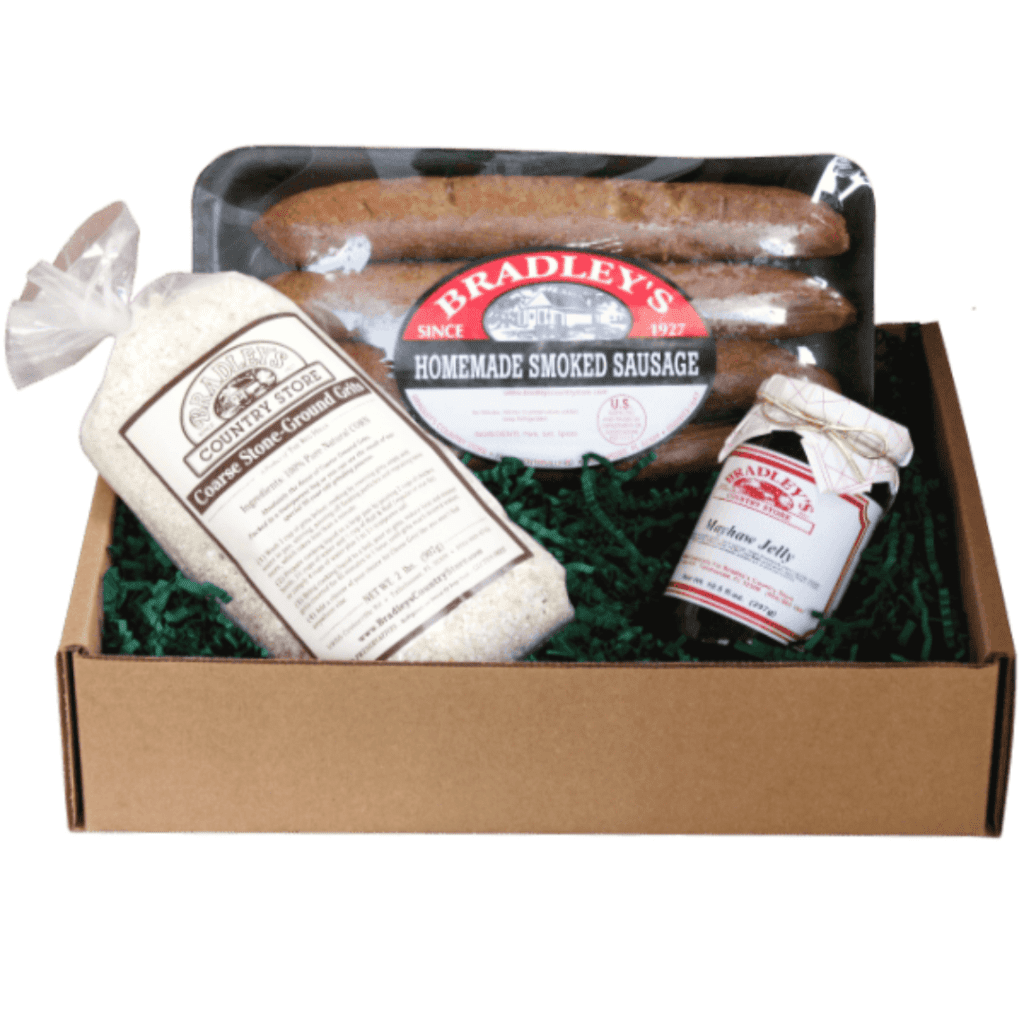 There's a little bit of everything in the family-owned Bradley's Country Store, which opened its doors in 1927 and is located 12 miles from Tallahassee, making it an ideal place to shop for the chef in your life. While there are plenty of foodie finds, Bradley's may be best known for their famous smoked sausage with its 100 percent pork recipe that dates back to 1910. Pick up a gift set like The Country Boy, which includes a pack of sausage, grits and mayhaw Jelly. It's all you need to send the meat lover in your life to hog heaven.
---
---
YAUPON BROTHERS AMERICAN TEA CO.
Holiday Gift Box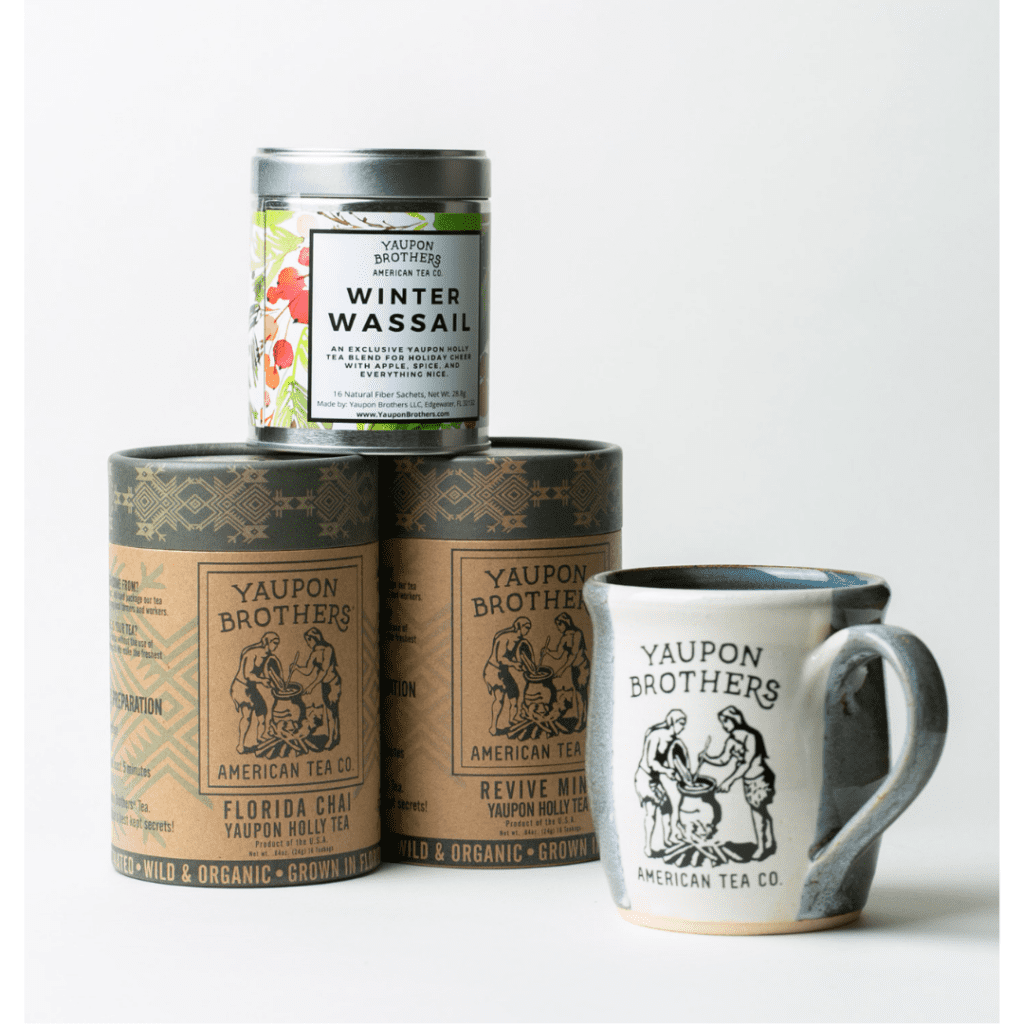 Send warm wishes quite literally with Yaupon Brothers tea. Each leaf is hand-plucked from Yaupon trees, then carefully dried or fire-roasted, graded and milled at their facility in Edgewater. As the name suggests, the company was founded by two local brothers who are out to share their love of tea, one cup at a time. The holiday gift box has two brew flavor options—one offering Florida Chai, Revive Mint and Winter Wassail, the other American Green, Lavender Coconut and Florida Chai—and it includes a mug and a reproduction of a 1920s Florida holiday postcard.
---
HELL HOUSE
American Whiskey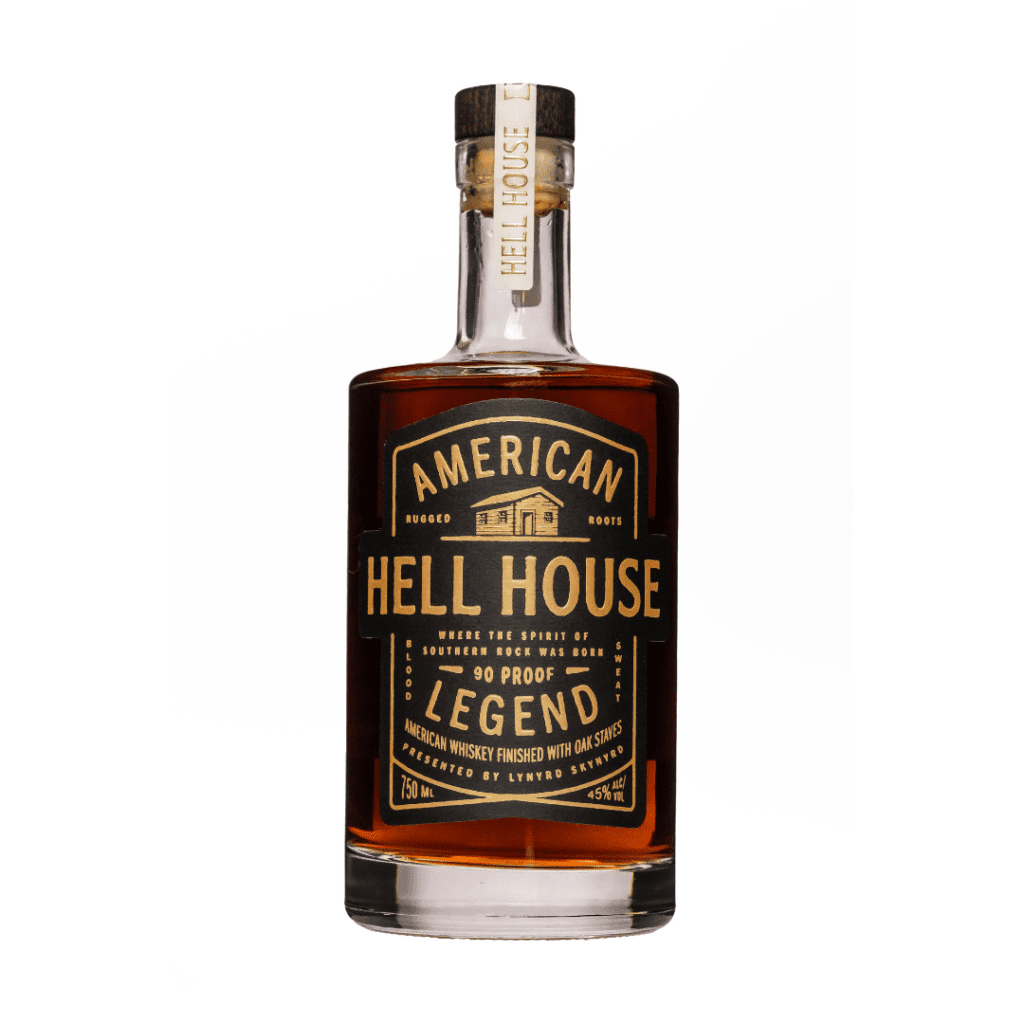 Hell House American Whiskey puts rock and roll into a rocks glass. Current front man Johnny Van Zant (brother of the late Ronnie Van Zant) of Jacksonville's Lynyrd Skynyrd brought this spirit to life, and its name pays homage to the cabin where the original band members spent their early days writing and playing the songs that eventually took the world by storm. Its rich honey-amber hue paired with its sweet-and-spicy taste makes it a whiskey bottle that deserves a spot on your bar cart. Bottoms up!
---
CORKCICLE
Cigar Glass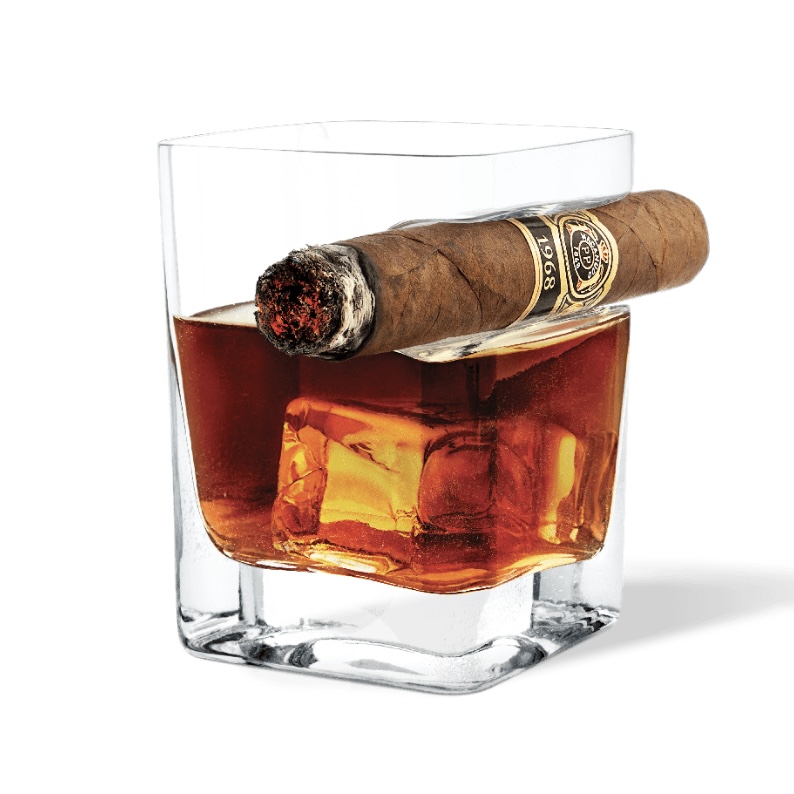 Keep your whiskey cold and your cigar secured with this double-duty rocks glass. Its built-in stogie rest lets you sip and smoke in style. It should come as no surprise that its novel design is the brainchild of Corkcicle, the Orlando-based company whose mission is to keep beverages cool through their innovative approach to drinkware, barware and beyond.

---
WOODLAND TREASURES
Utensil Set and Cheese Board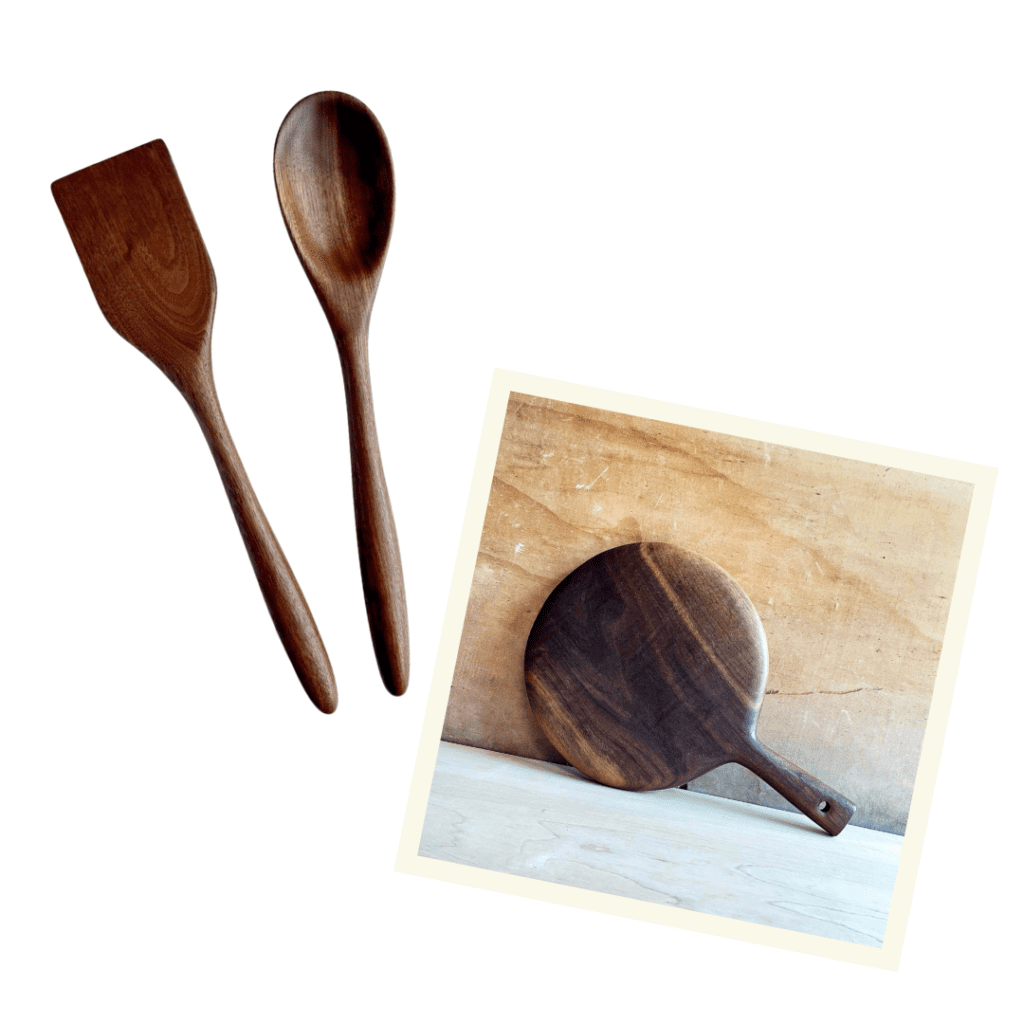 Why can't kitchen utensils be beautiful? That was the question Sarah Ruganis asked herself one evening when she was cooking with a less-than-stellar spoon. Before long, the Naples resident began crafting her all-natural culinary accessories, whittling Woodland Treasures into existence. From utensil sets to cheese boards, the entire line is carved out of wood from local lumber businesses and then sealed with Florida-harvested beeswax and mineral oil.
---
SUN COOKERY
Winter Gift Box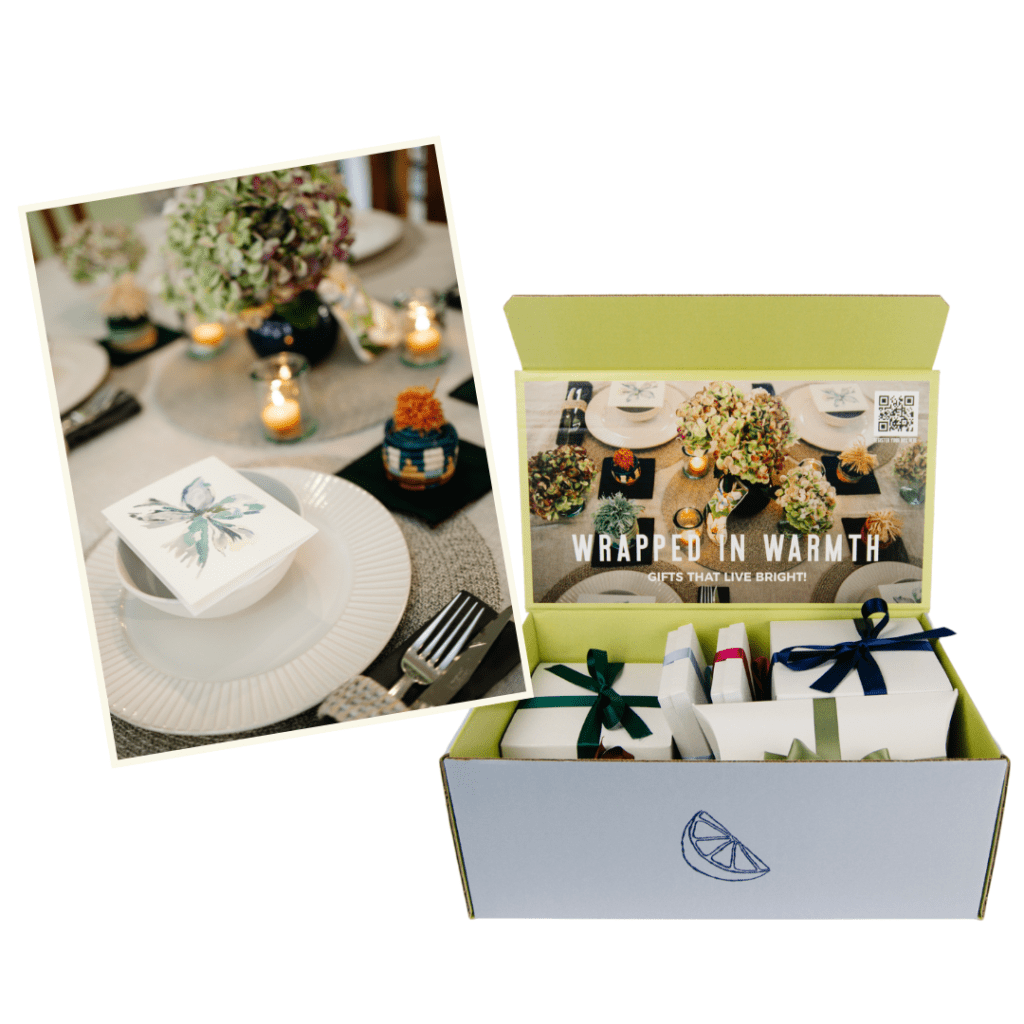 Sun Cookery, the Southern-inspired brand known for their highly curated boxes, is shipping out a new winter kit designed for the perpetual entertainer. Not only are its contents the favorite gifts that founder Michelle Mize loves to receive when hosting a party, but each one has a story behind it. Take the Four African Wish Baskets made in Uganda. There's an African tradition that you make a wish upon an item, place it in the basket and then it'll come true—talk about holiday magic. These, along with the other unique hosting essentials, are sure to please. It also makes the perfect Hanukkah gift since the box has seven wrapped items inside. Simply add your own favorite item as the eighth present.
---
THOMAS FUCHS CREATIVE
Polka Dots Drinking Glasses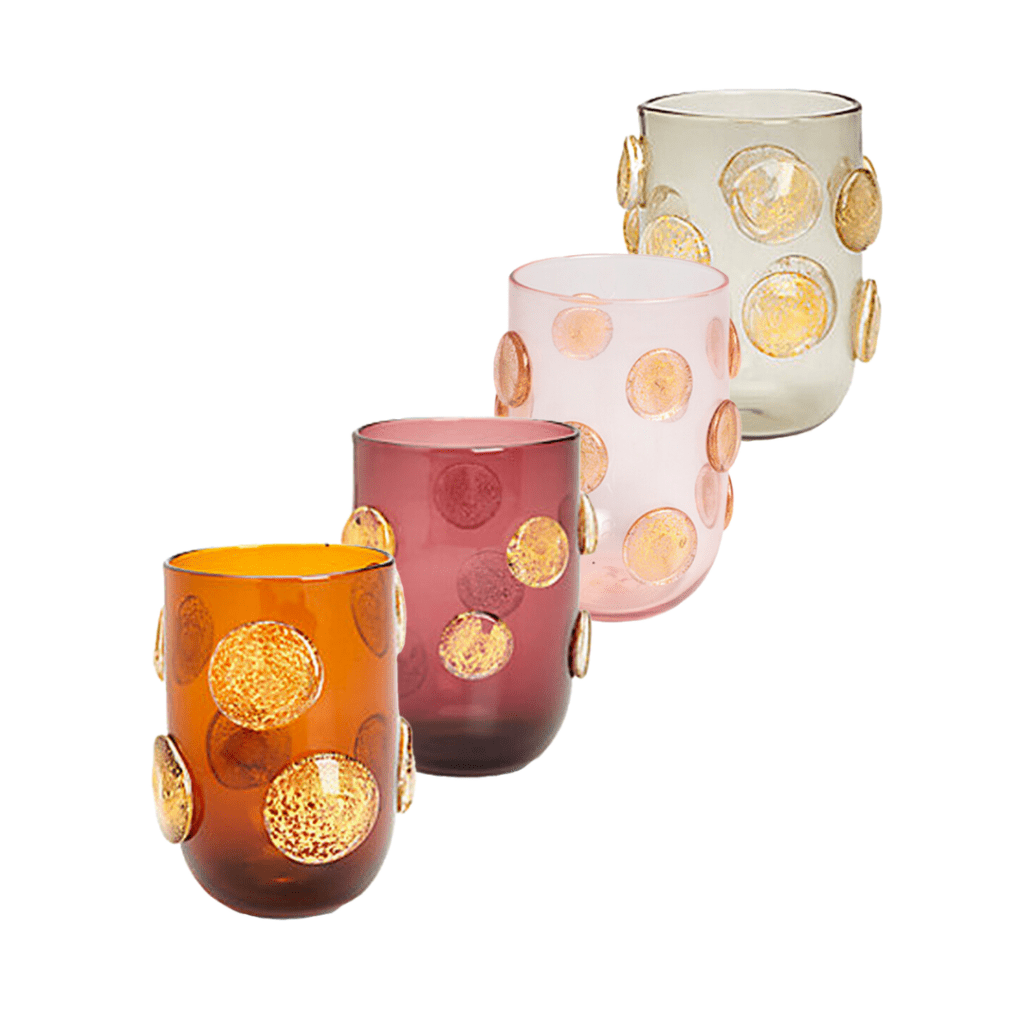 The duo behind Thomas Fuchs Creative knows an inviting tablescape is the cornerstone of a good holiday party. That's why the Miami design house is all about infusing eye-catching details into serveware and home essentials. Case in point: this Murano glass set adorned with gold polka dots. Striking the right balance between sophisticated and stylish, they elevate the style quotient of your next soiree.
---