Mesa Chicken Curry
Looking to spice up your dinner routine? Try Chef Saji George's chicken curry recipe.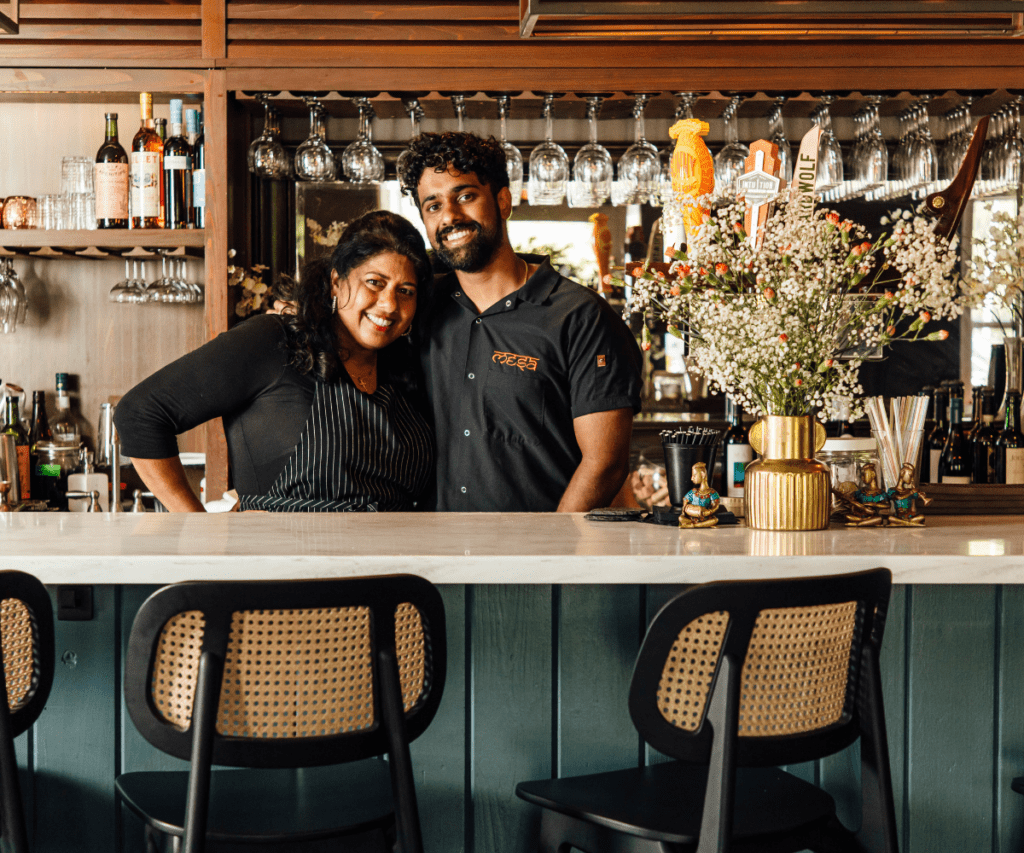 Makes four servings
For the chicken: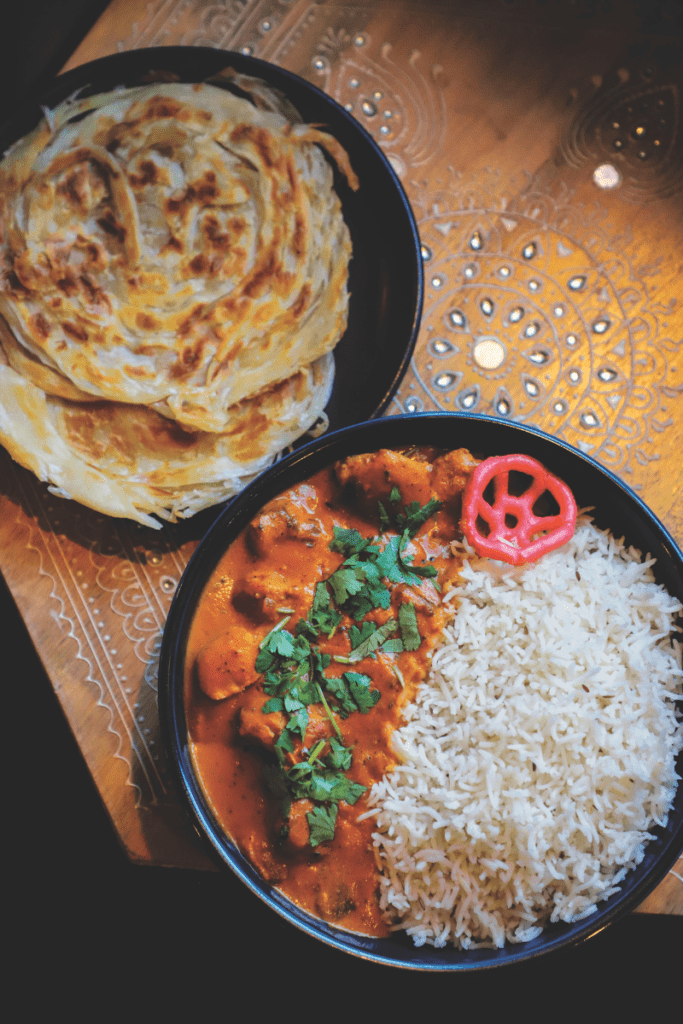 1 pound boneless chicken thighs
1 tablespoon Kashmiri chili powder
1 tablespoon ginger garlic paste
1 teaspoon ground cumin
1/2 teaspoon garam masala
2 teaspoons lemon juice
1/2 cup whole milk yogurt
1 teaspoon salt
FOR THE SAUCE:
3 tablespoons coconut oil
1 large onion, chopped
1 inch of ginger, chopped
8 garlic cloves, minced
4 roma or small tomatoes, chopped
2 bay leaves
1 cinnamon stick
6 cardamom pods
3 cloves
1 tablespoon cumin seeds
5 curry leaves
1 tablespoon garam masala
1 tablespoon ground coriander
1/2 can organic coconut milk (13.5 ounces)
Preparation: Dice the chicken into two-inch chunks. Add chicken to a bowl with chili powder, ginger garlic paste, cumin, garam masala, lemon juice, yogurt and salt. Cover and refrigerate for at least 30 minutes before grilling or broiling the chicken over low heat for 15-20 minutes. Add three tablespoons coconut oil and onion to a large frying pan and sauté over medium heat until translucent. Lower the heat so as not to burn the spices. Add the ginger, minced garlic, tomatoes, bay leaves, cinnamon stick, cardamom pods, cloves, cumin seeds, curry leaves, garam masala, coriander and coconut milk. Add salt and pepper to taste. Stir to incorporate and turn off heat. Once the sauce has cooled, add to a blender and blend until a smooth paste has formed. Return the sauce to the pan and heat over medium heat. Add the cooked chicken and simmer for 10 minutes. Add salt and pepper to taste. Serve with rice, roti or parotta.
---