From Kerala to Florida: A Culinary Journey of Sacrifice, Love, and Success
Chef Saji George of Jacksonville's Mesa grew up finding joy in the hard work of cooking and turned it into an outstanding restaurant.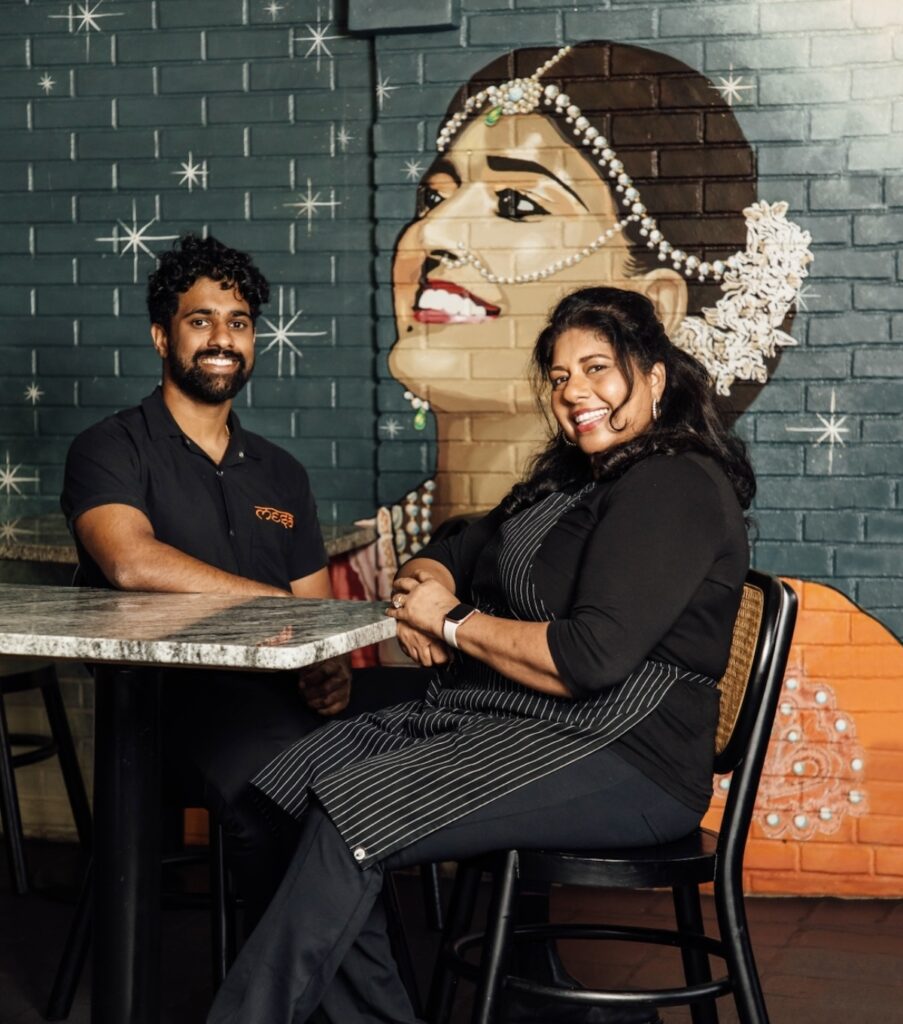 When Saji George was young, living with her grandmother on the coast of India, she did all the chores the other kids ignored. She woke up at 4 in the morning and savored simple tasks, such as fetching fish from the market and carrying a sack of flour on her head from the mill.
For all her hard work, Saji's grandmother promised: "You'll be blessed someday."
It came in a single phone call. Saji was an adult, living in Florida. Her grandmother had news—her blessing had arrived.
If you've heard of Saji George, you might think the blessing is Mesa, her always busy restaurant in Jacksonville. But no, her blessing came before that, after years of toil and trial.
"I've been through all stages of social class," Saji says today. "People say I'm a classic Cinderella story." That story begins in Kerala, India, a former Portuguese colony on the Arabian Sea. It's tropical there, like Florida, and Saji lived a life of luxury for her first few years with a father whose wealth was well-known in town.
It all changed after her mother died when Saji was just a child. Soon after, her father lost his
rubber tree business, and he had no choice but to send Saji off to live with her grandmother in another town.
It was a different way of life. Saji slept on the floor. They had no refrigerator. She learned how to cook, helping her grandmother grill fish on the makeshift stove and mix buttermilk with rice to make kadhi.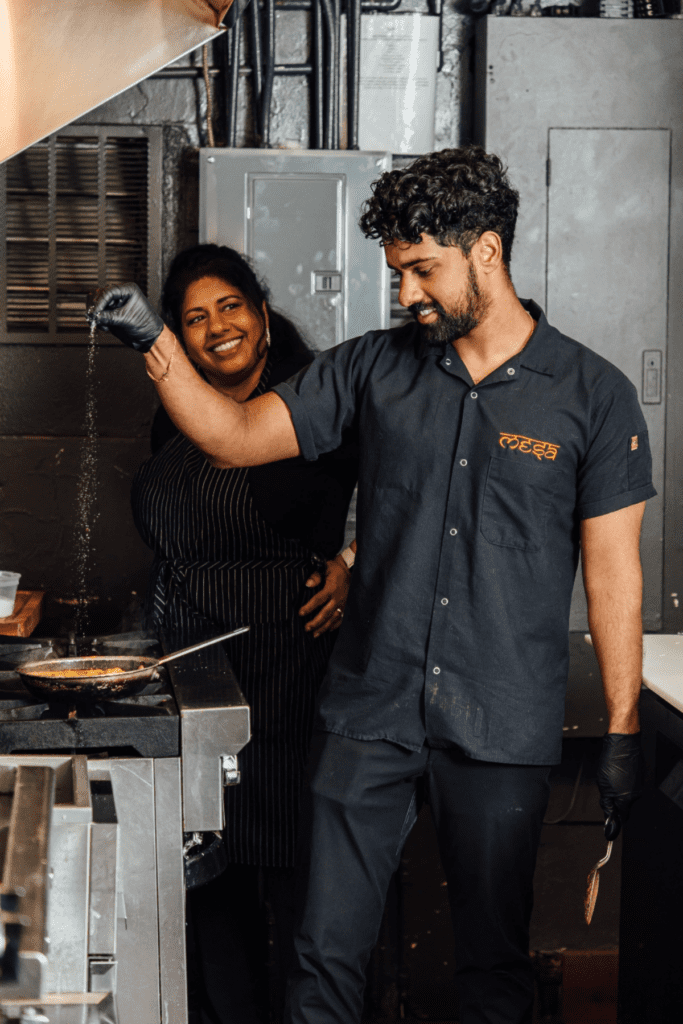 She returned home one day from the market to find her father there for a visit. He was there to pack up Saji and her older brother and move them to upstate New York. It was 1980, and Saji was 13 with almost no education in the English language. The three of them lived in a small apartment, and she eventually began cooking all the meals. Her beef curry became her father's favorite. Watching him enjoy it was one of the simple joys in her life. To help with expenses, she worked at Burger King, earning $3.35 an hour. She laughs thinking back at how much she loved that, too, rushing from the busy cash register to bus tables. "I acted like I owned Burger King."
It might sound like a hard life to some, but Saji loved it. She discovered the joy of making her grandmother proud by fetching milk. She developed a sense of accomplishment, pride and self-worth from serving her family a curry dish and watching them enjoy it.
---
---
After high school, Saji went to college to become a dietitian and then moved with her family to Palm Bay, Florida. The warmth, the palm trees, the fish market—it felt like home. She was in her mid 20s, and it felt like the struggles of her childhood were behind her as a new life took shape in the Sunshine State.
Then Saji's father told her he was arranging a marriage for her: a stranger from India. She would not meet him until their wedding day. Saji wanted none of it, but how could she refuse the father who had raised her alone?
Everybody discouraged me. They'd say, 'You're 55 years old, and you're going to go open a restaurant now?
— Saji George
Saji will never forget the call after her grandmother met him.
"My grandmother was mostly blind. But she said she knew once she hugged him. She said, 'This is your reward.' She felt something. And he has been my reward."
Saji and her husband, Anil George, couldn't be more different. "We're the complete opposite.
He is as calm as calm water. And I'm the Kibbles 'n Bits puppy that goes and jumps up on top of him. He's the steady one." They've been married 30 years, with two kids: Brandon, 27, who works beside his mom at the restaurant; and Brittany, 23, who is currently a law student in Austin, Texas.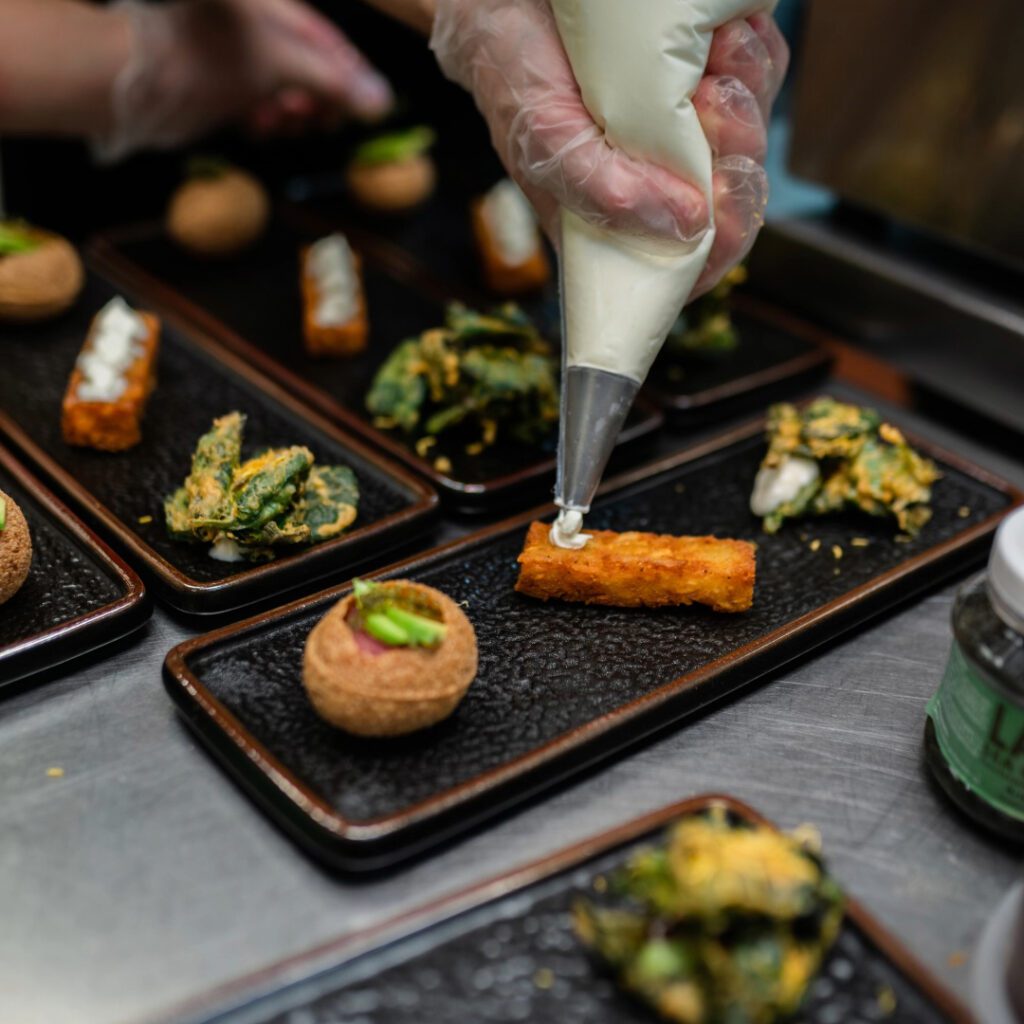 When the kids were growing up, Saji would combine dishes from back home with flavors from the United States. Tikka pizza was one of their favorites. Saji would wake up early in the morning to sketch out menus for the family meals she'd make that day.
Often, Saji and Anil would talk about why restaurants don't do more to cook healthy things. Anil practices functional medicine, meaning he looks for the root causes of illnesses, often finding an answer in his patients' diet. When they went out to dinner, they couldn't stop talking about how the food didn't make them feel as good as Saji's home-cooked meals. Brandon would often say, "Mom, instead of complaining about it, do something about it."
She walked into the space that would become her restaurant in March 2021. Long neglected, the kitchen was a wreck. Even the knobs on the stove were missing. So, the family got to work. "Here I am with no business plan. Never ran a restaurant. No clue of the next step or anything," Saji recalls.
Few people believed she could do it. "Everybody discouraged me. They'd say, 'You're 55 years old, and you're going to go open a restaurant now?'" Anil knew if she tried, it would be successful, but he worried the long hours on her feet would exacerbate the back and knee pain that had plagued her for years.
In September 2021, Mesa opened in Jacksonville's Avondale neighborhood with a tasting menu for 20 people in those first nights. The exclusive nature made it immediately popular. As they expanded, new customers kept flooding in. As for that nagging backache that had plagued her, it faded. Saji wonders if it's because of the constant movement or maybe the realization of a long-held dream.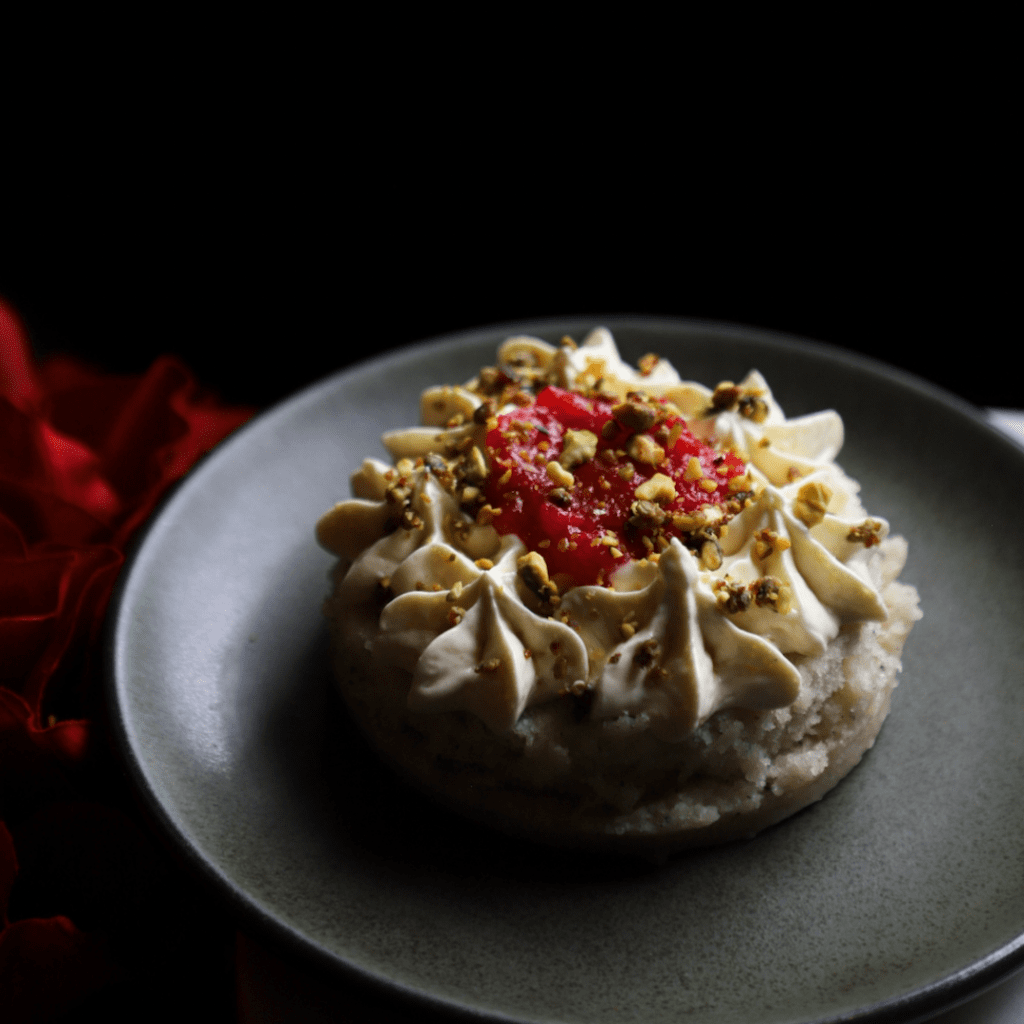 Still, running a restaurant came with learning curves. Brandon encouraged her to write down recipes rather than winging it, as she had done cooking for her children. As she created a menu, she went back to the dishes she had made throughout her life. Her grandmother's curry can be tasted in her take on shrimp and grits. The beef curry loved by her father also appears in her lineup. And her husband's influence landed in the desserts, thanks to the Bengali sweets from his hometown of Kolkata.
"Brandon always says it's our version of it. Some of the things are very traditional [Indian dishes], but some things we have adapted to the melting pot here."
Saji and Anil are empty nesters now. When Saji comes home late from the restaurant, her husband often has a meal waiting for her. "When he says he made Kerala fish curry, I drop everything and run home."
Asked what he thinks of the restaurant now, Anil says to his wife, "As long as you're happy, I'm happy."