Coastal Elegance: Krista Watterworth Alterman's Signature Design Style
For Palm Beach designer Krista W. Alterman, every project is a passion project.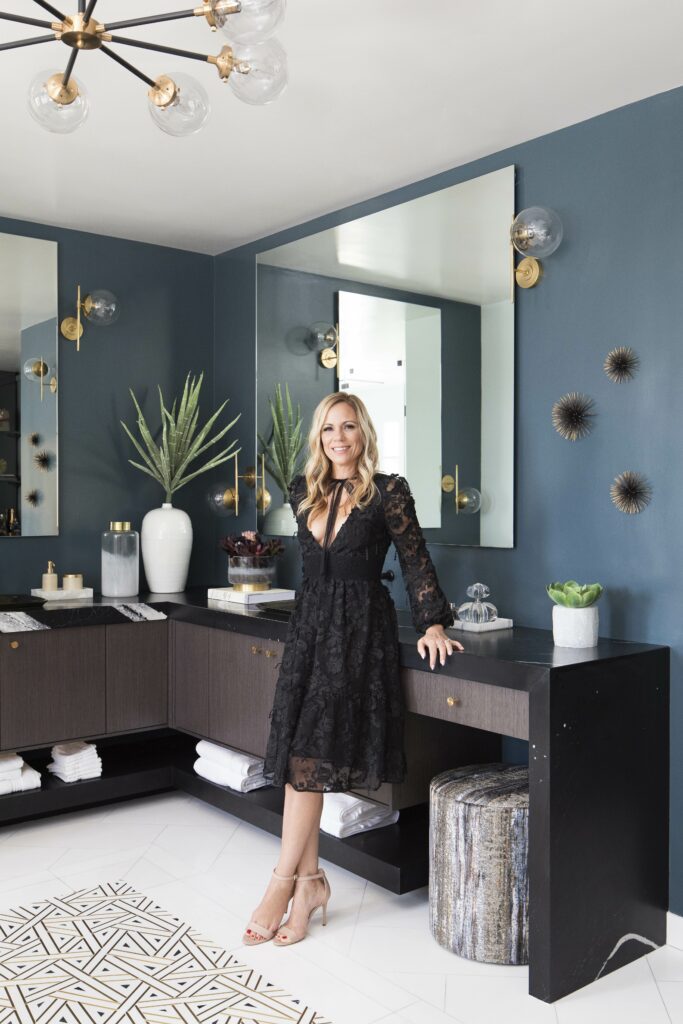 Krista Watterworth Alterman wrings every drop of productivity from her day. Clocking more than 70 hours a week as a highly sought-after interior designer managing a team of creative women, she still finds time to attend her kids' weeknight sports practices, prepare their favorite air-fried chicken and harness the soul of the homes she transforms.
This isn't new though. She's been grinding since she took her shot auditioning for HGTV's "Save My Bath," a hosting role that ushered in a new era for Alterman. While attending school at Parsons School of Interior Design in New York, she built her career as an on-air personality for HGTV's "Splurge & Save," The Food Network's "Restaurant Impossible" and DIY's "The Vanilla Ice Project" for nine seasons. Alongside television appearances and classes, she grew the award-winning interior design firm she founded, Krista + Home, with her now husband and chief of product development, Eric Alterman.
After 10 years in Manhattan and bouncing between New York and their condo in Florida, the beaches called for a more permanent stay. They packed up their kids, Griffon and Skylar, and made a new home in the Sunshine State in 2010. "Once you're here, you never want to leave. It's one of those places that draws you in," Alterman said.
They found their spot in Palm Beach Gardens. "Driving the neighborhood on our way to view the property for the first time, we saw families biking and children playing in their front yards—we were sold immediately and never looked back," Alterman said. "We're close friends with many of our neighbors. We do regular date nights together, and we meet for driveway cocktails when the weather gets cooler. Our kids' best friends live on our street. It's everything we wanted and more. It's home."
Alterman relishes Palm Beach's vibrant restaurant scene and ample green space to hang out with her dog, Rocky. She spends lunches connecting with the community of Florida designers she's fostered. "I really wanted a place where we all felt safe and comfortable to share stories, collaborate and lift each other up," she said.
The abundant sunshine, therapeutic ebb and flow of the waves and lush tropical foliage surrounding Alterman's home all factor into her vision of coastal design. As she likes to say, "It's not your grandmother's version of Palm Beach." Her approach blends classic and modern, elevating a neutral palette with pops of color and texture, and emanating a sense of organic luxury.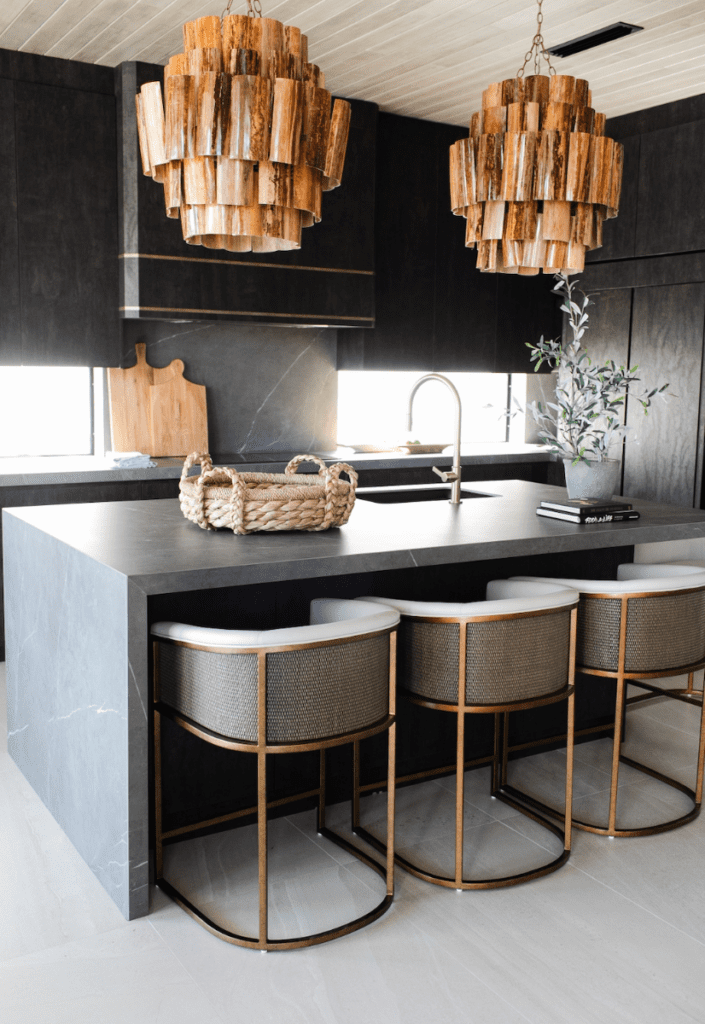 She wants to help people escape to their homes and capture the same spirit of vacation they feel while traveling. Alterman is intentional about how she brings that into each project. The stack of books on the coffee table is not random. She paid attention when you said Tom Ford was your dream dinner guest. It's no accident the "Gramercy Tavern Cookbook" lays open on the kitchen counter since that's where your first date was. Those floor-to-ceiling curtains may remind you of your favorite hotel, the Four Seasons Palm Beach, because her sleuthing goes that deep. "I want to bring the essence of what you love into your home, and wow people with those very specific details," she said.
The brass telescope aimed at the night sky, the black-and-white photos of palm trees in Cuba, the sea fans in colors you only see 65 feet below the water's surface in Key West, all build the story of the home, developing it into a multifaceted character Alterman picks up on in conversations with clients. All these elements come into play during her favorite part of the design process: the finishing service. "It's so satisfying to bring together all of the inspiration from their family, travels and the things that are important to them," she said.
And she doesn't forget about the outdoor space—the reason we live in Florida. "It's so great to be in this environment where the sun shines and you're near the ocean. We should optimize our connection to nature. All the [social] sciences have found that is so key to emotional well-being," Alterman said. Even years before she shot the camera phone video of her NYC apartment to audition for HGTV in 2003, she remembers drawing houses and interiors as a child, imagining the lives of the occupants. "I can look back now and see I've always had this in me," she said.