by

Eric Barton

|

October 23, 2023
Four Must-Stop Destinations in Sarasota
Discover our four favorite spots when touring the home of The Greatest Show on Earth.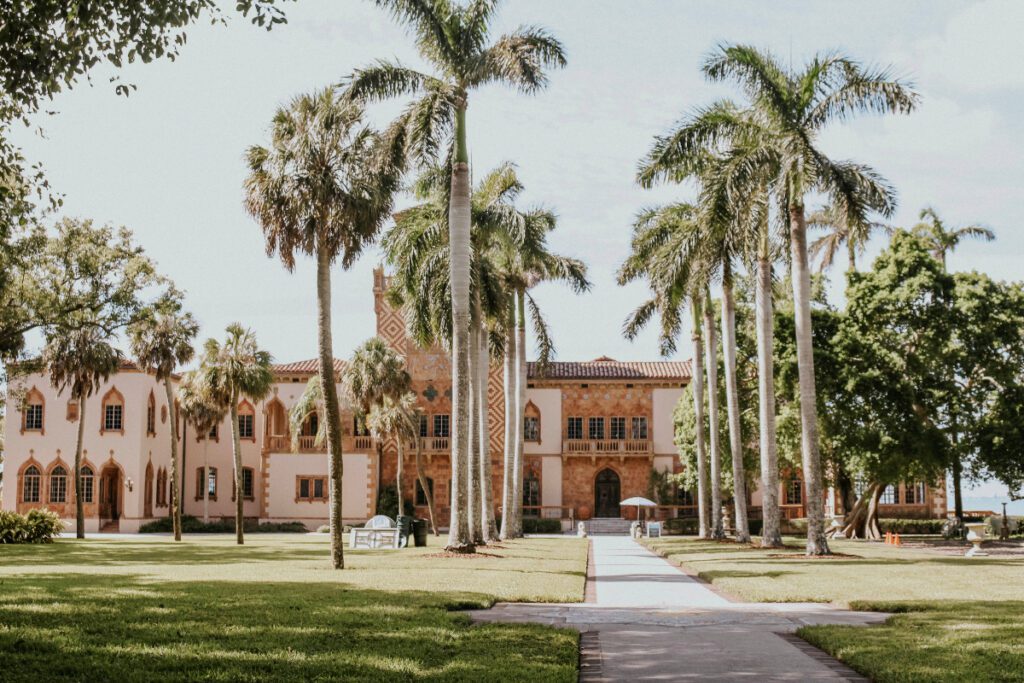 The connection to the circus runs deep along the Gulf Coast, and there are attractions dotting the Sarasota-Bradenton area worthy of a road trip.
After moving to Sarasota in 1927, John Ringling set up his office on the barrier island that he owned. It was the first step in building a new version of the city. Since the 1950s, it has served as a restaurant, now home to Café L'Europe, where the tuxedo-clad servers and potato-crusted grouper set a formal tone on the otherwise largely casual St. Armands Circle.
Retired circus performers Antonio (Charlie) Borza and his wife Thea opened Main Bar in downtown Sarasota in 1958 and filled the walls with photos of circus stars. That's reason enough to come, but the real draw here is their famous Italian sandwich, spiced up with Main Bar's peppery giardiniera.
Florida's official State Art Museum is home to John and Mabel Ringling's collection, portions of which are on permanent display. The 66-acre estate also features lush gardens, the Circus Museum, the Historic Asolo Theater and Ca' d'Zan, the Ringling's palatial Moorish-style home on the shores of Sarasota Bay.
The Ritz-Carlton has long been a headliner of upscale hotel properties for the Sarasota-Bradenton area, and it serves lots of tourists and Florida staycationers with its golf course, beach club and laidback-luxury style. Even if you don't stay, it's worth a visit if only for Jack Dusty, a casual, vibe seafood restaurant known for a signature elderflower cocktail called the Siren and a Sarasota cioppino stew.
---
Read the whole story about the triumphant return of the Ringling Bros. and Barnum & Bailey Circus here.
---