by

Jamie Rich

|

October 2, 2023
Editor's Note: Play It Again
Editor in Chief Jamie Rich reminisces on fall in North Florida and takes us through the new Explore issue. Plus, a tribute to the late Jimmy Buffett
"Well there's a feelin' in the air." That's the opening verse to a song called "This Time of Year" by the band Better Than Ezra that's been playing on a loop in my head throughout the production of this Fall/Winter Explore issue. It's also the inspiration behind the headline for a feature story I wrote in this edition, something I don't do often these days. The tune taps into the crisp new energy that arrives with fall, Fridays and football games. It's a sensation I find difficult to describe in words, although songwriter Kevin Griffin captures it perfectly in the lyrics and melody of his song.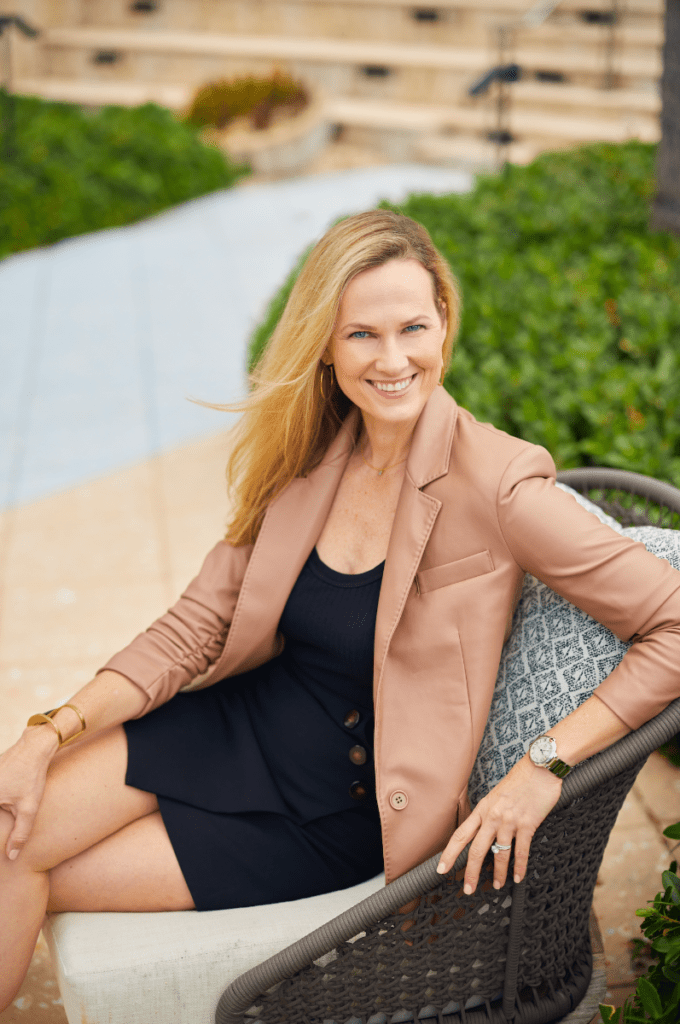 Even in Florida, fall is a welcome time of change. The temperatures drop, a degree or two, and there are certain activities, food, music and places that evoke the essence of the season. For me, one of those places is Amelia Island in Northeast Florida. It's a place I gravitate to in the chillier months of the year, with its Victorian-era town center, moss-covered oaks and twinkling lights (oh, and don't forget the Christmas store). I have memories of cold-weather boat trips to the harbor with my family and weekends wrapped in blankets roasting s'mores by a firepit in the dunes at the Ritz-Carlton. The island is at once heavy and light, rich and relaxed, fresh and historic—like leaves swirling in the street before an approaching storm, there's a stirring of the soul that happens there.
Inside the pages of this issue of Flamingo, we invite you to explore Florida and experience this big fall energy with us. First, walk the storied docks at Fernandina Harbor Marina, sail up the Amelia River, bike the fort and stay in a restored Victorian home, on a perfect getaway to Amelia Island. Then venture west across the Panhandle for a nostalgic look through the lens of fine-art photographer Jimmy Nicholson, who has documented rural life in the region on black-and-white film for more than 50 years. His images of small-town Southern life in places like Quincy, FL depict more than just faces and spaces but convey the true spirit of the people and culture there. Then we strike out on a more serious mission and go behind the scenes of a new documentary created by Chad Crawford, of "How To Do Florida," that uncovers some of the biggest environmental threats impacting our state—from algae blooms to sea-level rise. And finally, we relish in a ringside seat at the revamped Ringling Bros. and Barnum & Bailey Circus, a classic Old Florida cornerstone rooted in Sarasota lore. Watch the cannon blast and hear the trumpets march as an international cast of performers defy expectations in this modern interpretation of "The Greatest Show on Earth." Elsewhere in the state, we eat Indian food in Jacksonville, discover a seafaring artist in Destin, check into luxury digs in West Palm Beach and tap our toes to new music from Clearwater.
That's the thing about great stories and songs, you want to read and hear them over and over again.
Music is not only an inspiration for how we present stories, it's also a pillar of our content. Maybe you've noticed there's a proverbial Flamingo soundtrack playing in the background of every print issue, and to that end Jimmy Buffett has been a major muse. We first wrote about the icon in the fall of 2017, back when the magazine was just getting started. Our article examined how Buffett created an entire genre of music and with it a magic that no one else has been able to match. What began in the bars of Key West in the 1970s spilled out into the world like a too-full margarita glass overflowing with pure joy.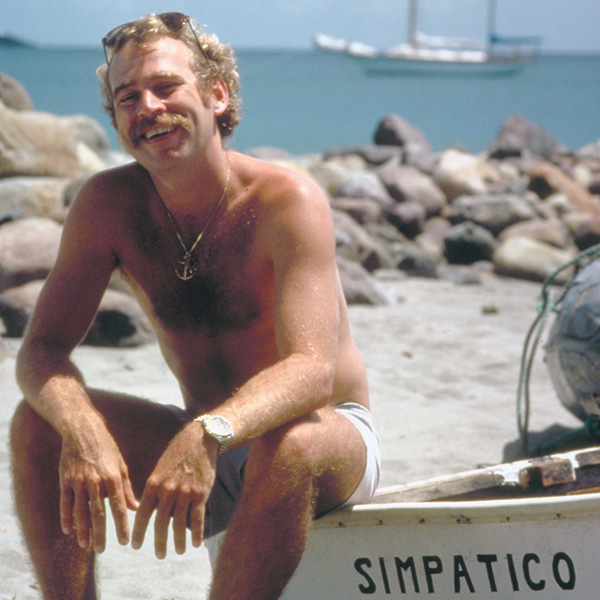 Right before we went to print for this issue in early September, that oversize margarita glass shattered with the announcement of Buffett's death. How could someone who lived life so full throttle be taken so soon? If you're like me and my family, the news sparked a resurgence of Songs You Know by Heart playing in the house, the first finger pick of Buffett's guitar instantly transporting us to happy times. Not surprisingly, an international outpouring of love erupted, and Flamingo readers were no exception. The comments on our social media post were so many and so heartfelt that we decided to pay tribute to the man who made "Margaritaville" a global phenomenon by sharing some of those memories on our Flamboyance page. You can also take a trip down memory lane with us and read the article, "Gone Coastal," from our Fall 2017 issue which still holds true today.
That's the thing about great stories and songs, you want to read and hear them over and over again. I hope the same is true for this issue of Flamingo: that you'll continue to come back to Volume 23 and all the ones before it because there's a special feeling in the air when you hold one in your hands and turn the pages.