Flipturn's Florida Roots Fuel Their Rocket to Success
This indie-rock band quickly outgrew their Fernandina Beach garage and now plays sets at the biggest music festivals in the nation.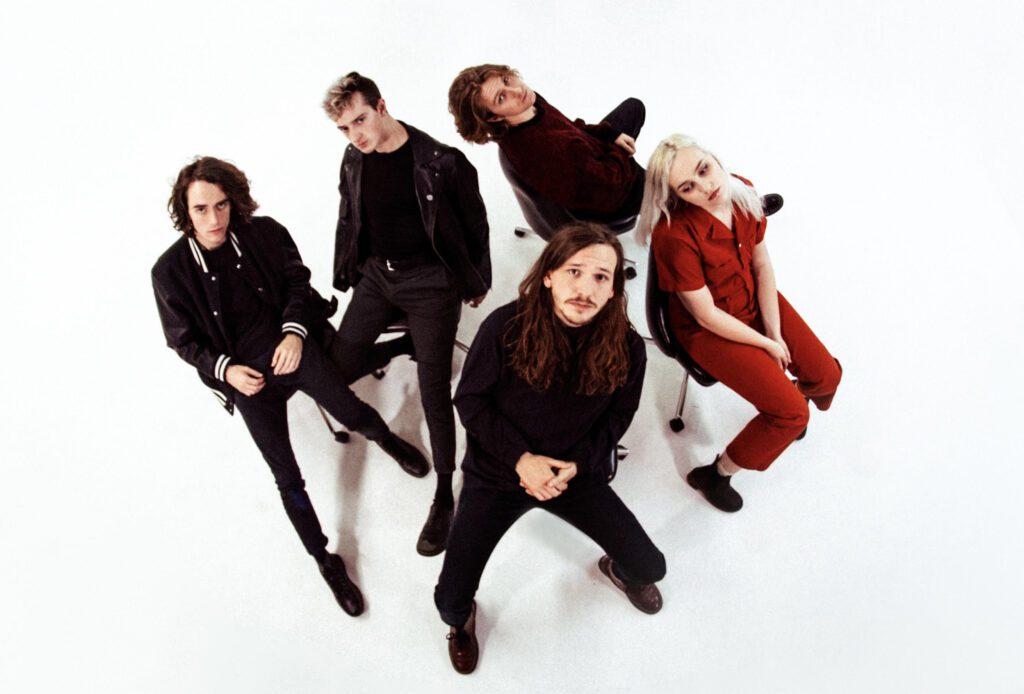 Last summer they were playing music festivals for more than 300,000 people, slinging their guitars like certified rock stars and celebrating more than 50 million streams on Spotify alone. But on this sunny Monday morning, just one day before embarking on their nationwide Shadowglow tour (which runs Feb. 1 through Oct. 21), the three founding members of the indie-rock band Flipturn sit around their kitchen table in Fernandina Beach swapping road stories with this Flamingo writer like we're old friends. Despite not having a single guitar pick packed, Dillon Basse (vocals), Madeline Jarman (bass) and Tristan Duncan (lead guitar) are nothing if not laid-back and unhurried, much like their band's breezy tracks. The trio started Flipturn in Jarman's garage as high school seniors in 2015. Inspired by 2010 indie-rock hits and classic film scores, the teenagers merged cinema with summertime to find their introspective yet uplifting sound. When the three went off to college (the University of Florida and University of North Florida), they discovered Mitch Fountain (guitarist/synthesizer) and Devon VonBalson (drums), to round out Flipturn. Over the past three years, the band has gone from playing intimate shows at Gainesville's Heartwood Soundstage to captivating the crowd at Lollapalooza, Bonnaroo and other iconic music festivals. Before they hit the road again, we learned some of the eccentric secrets to their success.
How did growing up in Florida impact your sound?
Dillon Basse: The fact that it's the Sunshine State, we are surrounded by very nice weather, so I think that had something to do with the mood we were in when we were writing songs. Being surrounded by beautiful weather and sunshine has led to our more uplifting music.
You have an unconventional pre-show ritual. Can you explain Prince prayer time?
DB: One of the first shows our drummer, Devon, played with us was this weekend set in Gainesville. They were outdoor shows because it was during COVID-19, and it was raining all weekend. Before one of the first shows, Dev was like, "Alright. We gotta come together. Who is someone that's had an iconic show in the rain?" Prince, "Purple Rain," that whole thing. We got in a huddle, and Devon said a little prayer to Prince. We ended up playing a great show, and the rain held off for the most part. Now it's just kind of this thing to loosen us up before we walk out onstage. Every time we haven't done it, it's been a really bad show.
You played some huge festivals in 2022. Is there a memory that stands out?
DB: Bonnaroo, when Tristan did this barrel roll onstage with his guitar, and he kept playing. Everybody was losing their minds. I think that was my favorite experience from one of the festivals.
Tristan Duncan: I was panicking. I'll be honest, I slipped, and my feet just stopped working.
DB: It was impressive the way you caught yourself and turned your body last minute to keep playing.
Madeline Jarman: It was very rock 'n' roll. I would say another cool memory would be when we played Lollapalooza and played the song "Chicago" in Chicago. We were pleasantly surprised by the people that showed up to our set. Same with Shaky Knees in Atlanta. I think that was one of the first big festivals we played that summer, and the crowd was just amazing.
What's your favorite place to play in Florida?
MJ: Gainesville is a special place because that's truly where we got our start. Even before Jacksonville, we were playing in Gainesville for months—probably over a year—before we actually could book gigs in Jacksonville, before people would respond to our emails. Heartwood Soundstage is where we held our Playground Music Festival, and the staff there is amazing.
What are your plans after the Shadowglow tour?
DB: Writing a new record. Keep on the lookout for some more Florida shows. We'll be back!