Sipping on Summer: Our Favorite Hard Seltzers Inspired by the Sunshine State
This is what it would taste like if you bottled Florida's endless summer vibes.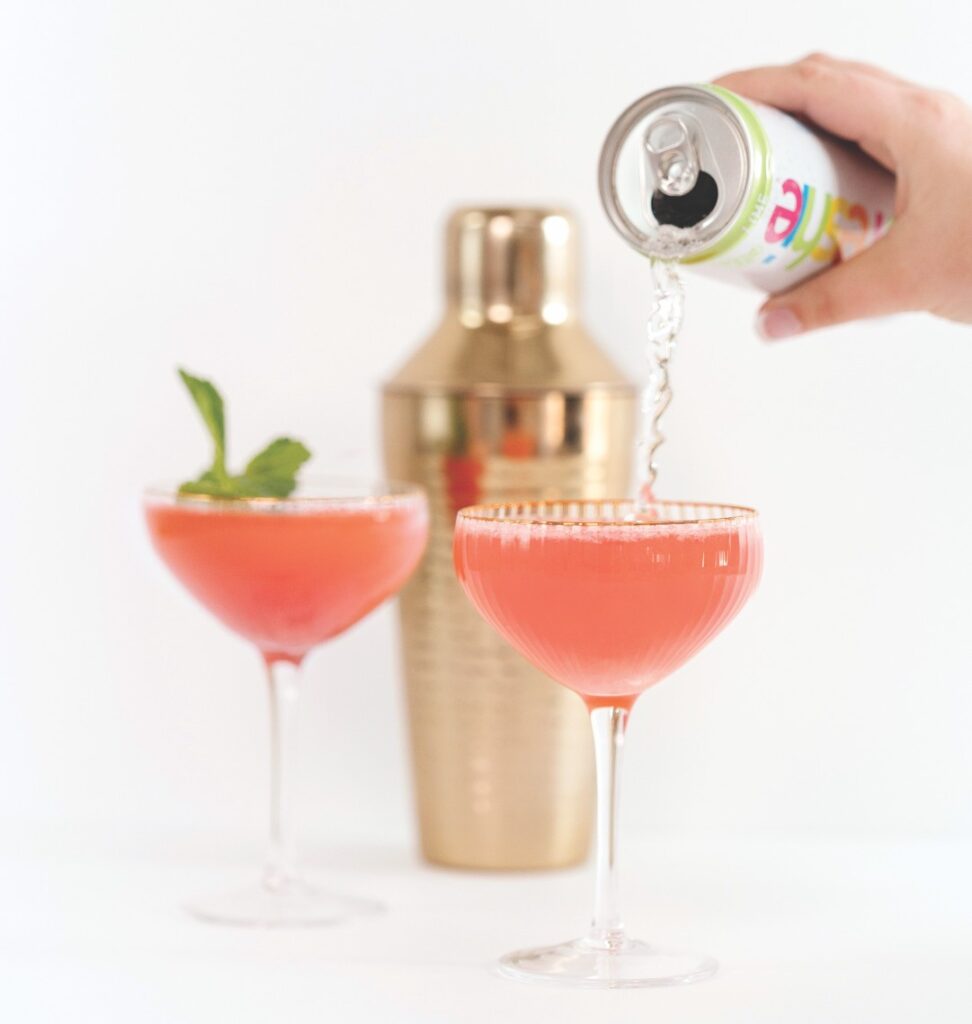 In a state where alcohol flows almost as freely as water, it's no surprise that Florida distillers and brewers are getting in on the hard seltzer buzz. With everyone from big-name brewers like Funky Buddha Brewery in Oakland Park to boutique brands like Manifest Distilling in Jacksonville popping out new flavors, Florida has become fertile ground for these fizzy drinks—primarily made with sparkling water and fermented sugar. Best enjoyed on a boat, by the bay or at the beach, these malted mashups immediately conjure images of Saturdays and summertime—two things Floridians happen to be excellent at celebrating.
Although many hard seltzers get their alcoholic kick from fermented cane sugar, some brands, like Freshie, punch up their proof with a base of hard alcohol like tequila. Created by St. Augustine locals Paige and Ryne Iseminger, Freshie is the first USDA-certified organic tequila seltzer on the shelves. This stripped-down sipper is deceptively simple. Its lime flavor boasts just four ingredients: organic silver tequila, organic natural lime flavor, organic agave nectar and sparkling water. The owners say the secret lies in its simplicity.
---
---
"We want to change how people think of drinking alcohol and provide like-minded people with a clean organic cocktail so they can feel better about sticking to their fitness or dietary regimen while still having some fun," the Isemingers wrote to Flamingo.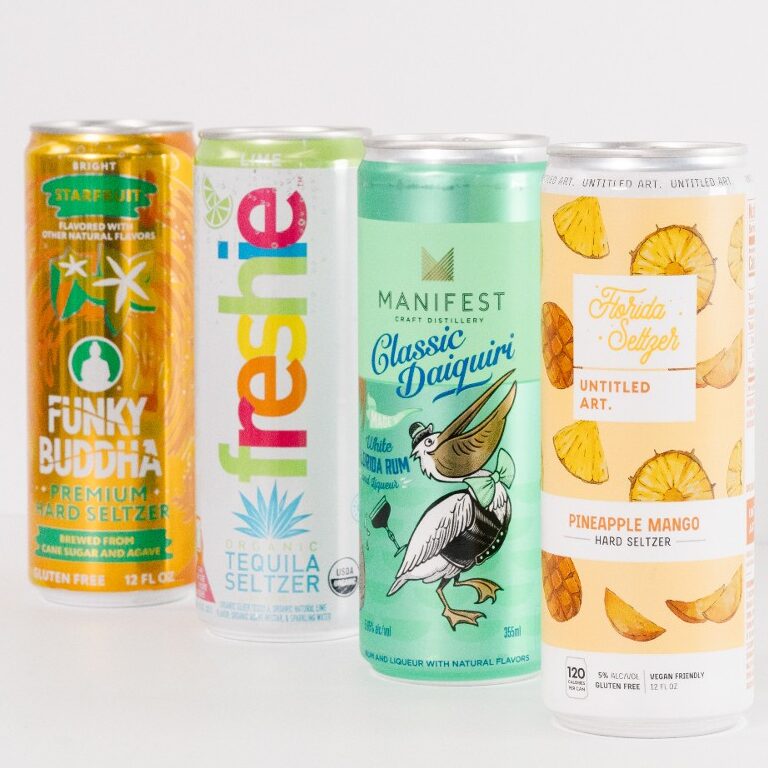 Freshie comes in three varieties—lime, blood orange habanero and grapefruit guava—and its bubbly smooth finish makes it an excellent mixer if you're looking for a libation on the stronger side.
For those who fancy a fruit-forward profile, Florida Seltzers have made a splash in the category for being one of the most flavorful brews. Developed by innovative beverage company Untitled Art, Florida Seltzer tastes like drinking a can of fresh blackberries plucked right from the bush.
Despite bearing our state's name, Florida Seltzers are brewed in Wisconsin. The moniker comes from Florida Weisse, a style of beer that leans on the vibrant flavors of fresh fruit, said Levi Funk, co-founder of Untitled Art. Florida Weisse beers incorporate fruit directly into the brewing process, giving them a bright, sometimes lip-puckering profile. Similarly, Florida Seltzers are made using fruit juices or purees, rather than extracts alone, resulting in a full-bodied flavor.
These brands are just four of our editor's Florida favorites. With so many iterations of this bubbly beverage popping off around the state, you're bound to find one that's just right. Enjoy these fizzy refreshments straight from the can or elevate the experience by mixing up one of these seltzer-based cocktails at your next summer soiree: Funky Buddha's Citrus Savage or Freshie's Strawbae Paloma.