Toast to 2023 With This 'Un Poquito of Repoquito' Cocktail
Ring in the new year with a splash of Patron and all your closest friends.
New Year's Eve doesn't have to be all bubbles and Brut. This year's holiday pop-up bar at Bodega Taqueria Y Tequila, a beloved Mexican restaurant with locations throughout South Florida, featured Tequila as the star of the season. Need a little inspiration for celebratory cocktails on New Year's Eve that don't start with champagne? Try whipping up this simple—but addicting—recipe from Bodega's holiday pop-up bar.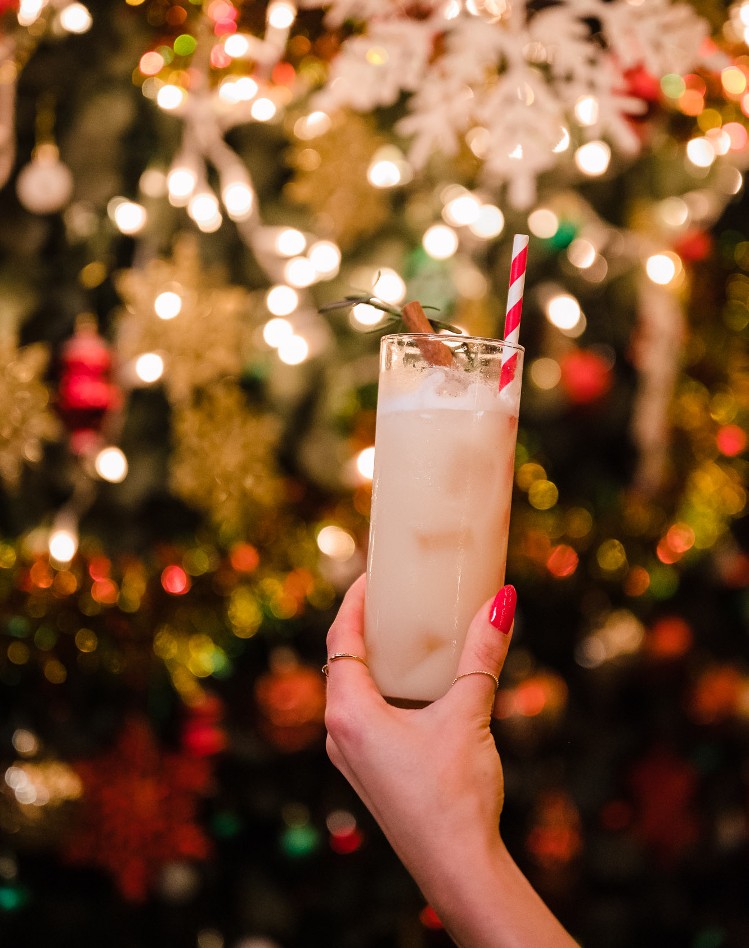 Un Poquito of Repoquito
Makes 1 cocktail
2 oz Patron Reposado
¾ ounce coconut cream
1 ounce pineapple
½ ounce lemon
Bar spoon Frangelico
Rosemary (for garnish)
Cinnamon stick (for garnish)
Preparation: Add all of the liquid ingredients to a shaker. Shake well, and then strain into a Collins glass. Garnish with a sprig of rosemary and a cinnamon stick. Enjoy!