by

Eric Barton

|

November 16, 2022
Meet Victoria James—the Sunshine State's Sommelier
Once the world's youngest sommelier, Victoria James is now changing the culture of restaurants.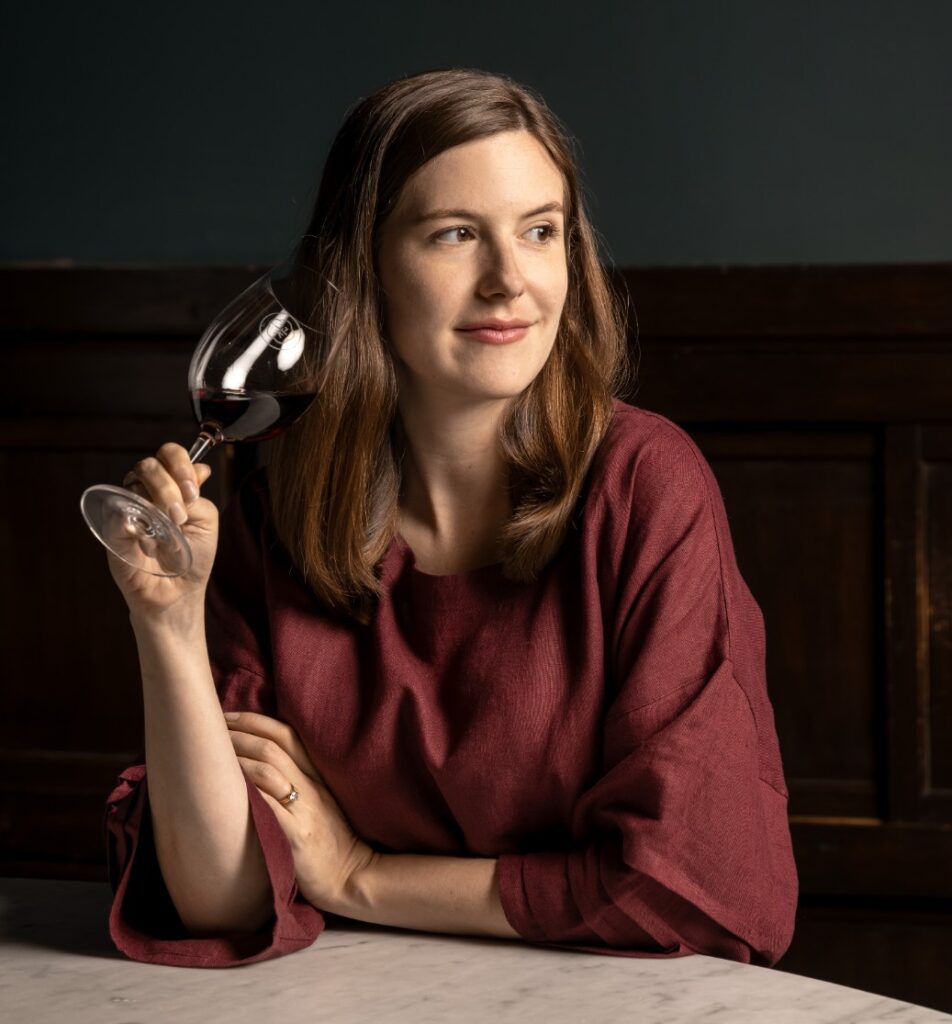 Victoria James showed up for her first day of work at 13 years old, the child of a messy divorce, the kid who hadn't found a place where she fit in. Little did she know she'd find it waiting tables at a New Jersey greasy spoon under the railroad tracks.
"This restaurant family, the people I worked with, they were kind of just a ragtag group of pirates that didn't really belong anywhere else," James remembers. "I kind of felt like I didn't belong anywhere else, and I found a home there. And I also fell in love with, after working at a diner, this idea of finding yourself in the service of others."
In a remarkably short amount of time, James became a certified sommelier recognized by the Court of Master Sommeliers. At 21, just old enough to actually drink the wine she was serving, she was the youngest person in the world with that honor.
Now, turning 32 in November, James is a partner in Cote, the Korean steakhouse with locations in New York and Miami. She just launched a nationwide wine club, and, this year, Michelin awarded her a huge honor for her work in Miami.
---
Wine Wisdom
There is more to just [pairing] red wine with red meat. We care about how the wine is made and who makes it. We bring our guests the best quality at some of the most competitive restaurant pricing. At Cote, we feature classic as well as the hip and new wineries, focusing on wine made in a responsible manner, lifting up women and BIPOC wine producers whenever possible.
---
But thinking back to how she first got hooked on restaurants, it's not easy for James to express just why it happened. It wasn't money she was after from her first job; it was more like finding who she could become. Perhaps it was, she surmises, that she found people weirder than she was—something undeniably comforting for a teenager searching for somewhere to fit in. She spent the next eight years working her way up in better and better restaurants. Then, during the year she spent at Fordham University in the Bronx, she found herself behind a bar, realizing she knew nothing about liquor. Growing up, she associated wine with religious ceremony and alcohol as something that was too often abused. That all changed for James through a serendipitous find.
"There was this magical moment where I found this dusty copy of Wine for Dummies behind the bar at the place I was working. I started reading along and really just became hooked," James says.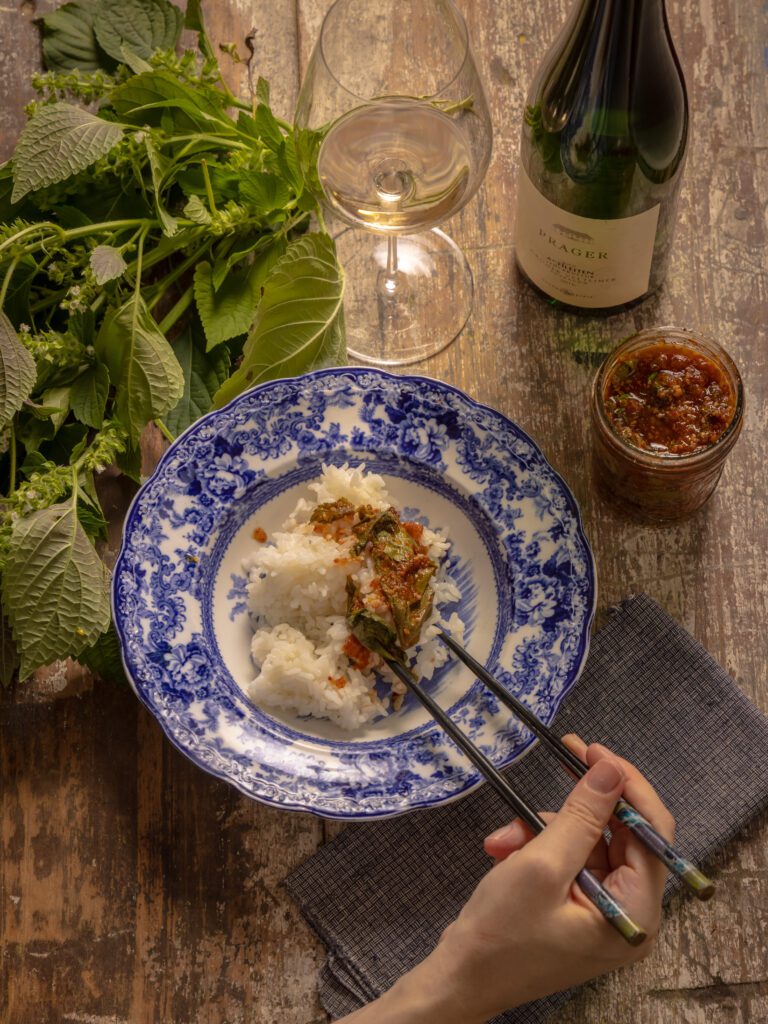 It seemed like every moment of her free time became about binging the history of wine, digging into the varietals, understanding how the soil and the air and every step of the process influenced the final product. Wine became a history lesson, a deep dive into geography, a way to understand people in far-flung places. James discovered she had an excellent palate and developed an encyclopedic knowledge of wines. Memorizing obscure facts about wine regions gave her a superpower behind the bar. She began apprenticeships with sommeliers and to take wine courses. On her 21st birthday, James took and passed the intro course with the Court of Master Sommeliers. Months later, she signed up to take the Certified Sommelier Exam and passed it before turning 22.
Becoming the world's youngest sommelier, however, was the easy part. As she described in her 2020 memoir, Wine Girl, she discovered a culture where young women working in restaurants were often the victims of the wealthy men they served—sometimes physically, often verbally. That experience motivated her to become a restaurateur herself, to put herself in a position to try to create a better workplace for women.
Her vision for opening her own place came together when Simon Kim approached her with an idea that admittedly sounded imperfect for a sommelier. Kim wanted to open a modern version of a Korean steakhouse, and he wanted James to curate the spirits and beverages. Southeast Asian food is notoriously difficult to pair with wine, but James says she relished the challenge. She also realized she had something in common with Kim. He's a Korean American in a business where most restaurant owners are old, white men, and, James says, "I'm a young woman in the wine world that's an old boys club." A restaurant of her own would give her an opportunity to help change that. "For me, it's exciting to be able to build a new culture at Cote, one that's inclusive and diverse and has zero tolerance for any sort of harassment."
---
Wine Wisdom
Racy, Germanic white wines are the perfect pairing for the funky fermented flavors of kimchi. Instead of Riesling or Gruner Veltliner with Sauerkraut, think of these wines alongside chef's kkaennip kimchi.
---
Located in New York's Flatiron district, Cote quickly earned accolades, including a Michelin star and a gushing piece from The New York Times titled, "This May Be the Best Beef at Any Korean BBQ in New York." In that review, Pete Wells writes that James "makes a small adventure out of the wines by the glass" by finding grapes that somehow pair with the food, like Brouilly with ssamjang and a Patrimonio with galbi.
The second iteration of Cote arrived in the Miami Design District in February 2021 and ended up on many lists of the best restaurants in the Magic City shortly after its debut, earning a Michelin star for this location and also a special accolade for James: the 2022 Florida Sommelier Award.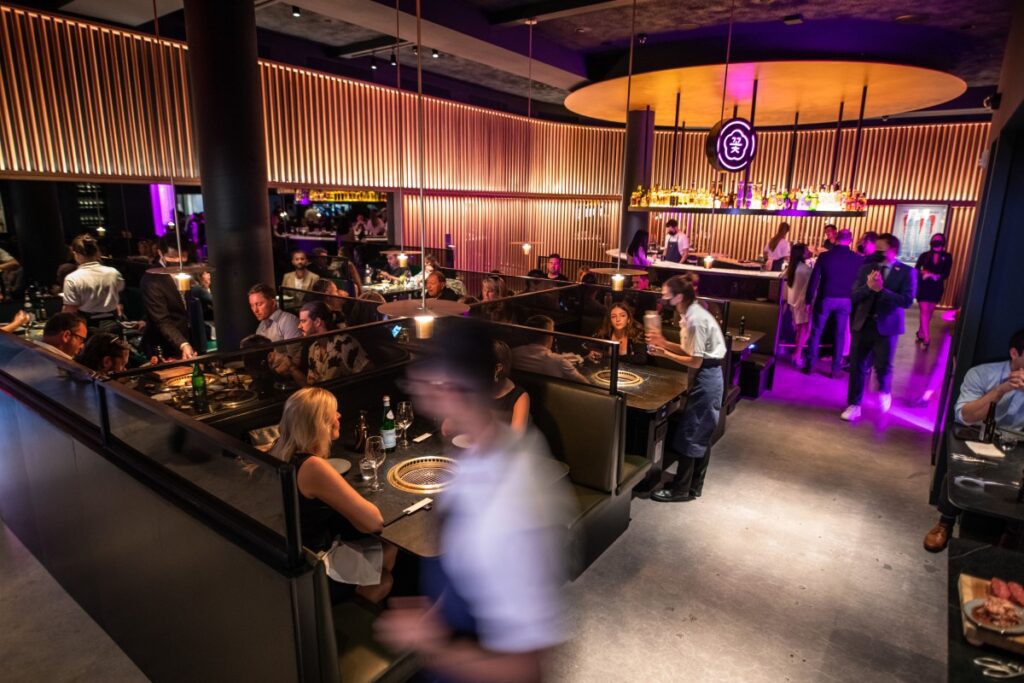 Not long after that honor, she spoke to me by phone from her New York City apartment, where she had just returned from a vacation to the Faroe Islands. You'd be forgiven for not being familiar with that destination, a remote archipelago about 200 miles north of Scotland. She picked it specifically because they don't make wine there, meaning she could take a break from her day job for once. As she spoke, her toddler fussed in the background; she still works at the restaurant three days a week or so, arriving home after midnight and handling the day shift at home. Coming to Miami about once a month, she says she's been amazed that every single table orders drinks, unlike New York, where fewer people seem to be drinking post-pandemic. To handle that, she developed a wine list here with 1,200 titles and a robust cocktail list.
This year, James launched a Cote wine club. The $165 monthly subscription gets you a K-pop-style box of three bottles, along with well-paired recipes provided by the vintners. James and her partners in the project write accompanying text that tell stories of the wines and set up a monthly Zoom happy hour with members.
---
Wine Wisdom
One of the most tried and true pairing rules is "what grows together, goes together." Historic winemaking regions have crafted their wine and cuisine together for centuries. There's a reason the wine tastes so good when on vacation in France or Italy—because it's made for the food. This is a Sauternes paired with Cannelés de Bordeaux. Separately they're both a bit overpowering in their concentration of sweetness, but together they are a bright and caramelized dream.
---
The idea behind the wine club was simple, James explains. "Listen, if you go to the grocery store, will you be able to get the same quality of steak you can get at Cote? No, because, you know, the purveyors save the best cuts, always, for restaurants." It's like that too with wine, she says, where the vintners who produce small-batch bottles will save them for good restaurants. As a sommelier, she says, "You know, we have access to some crazy awesome shit that you just can't
get elsewhere."
Which is why she wants to give them to you. Because you—or perhaps even your 13-year-old kid—are about to discover a world where you belong. And just maybe, it'll be thanks to a bottle of wine.
---