Lunch Solved: Try This Easy Green Goddess Power Bowl
Florida chef Carly Paige teaches us how to create the perfect power bowl.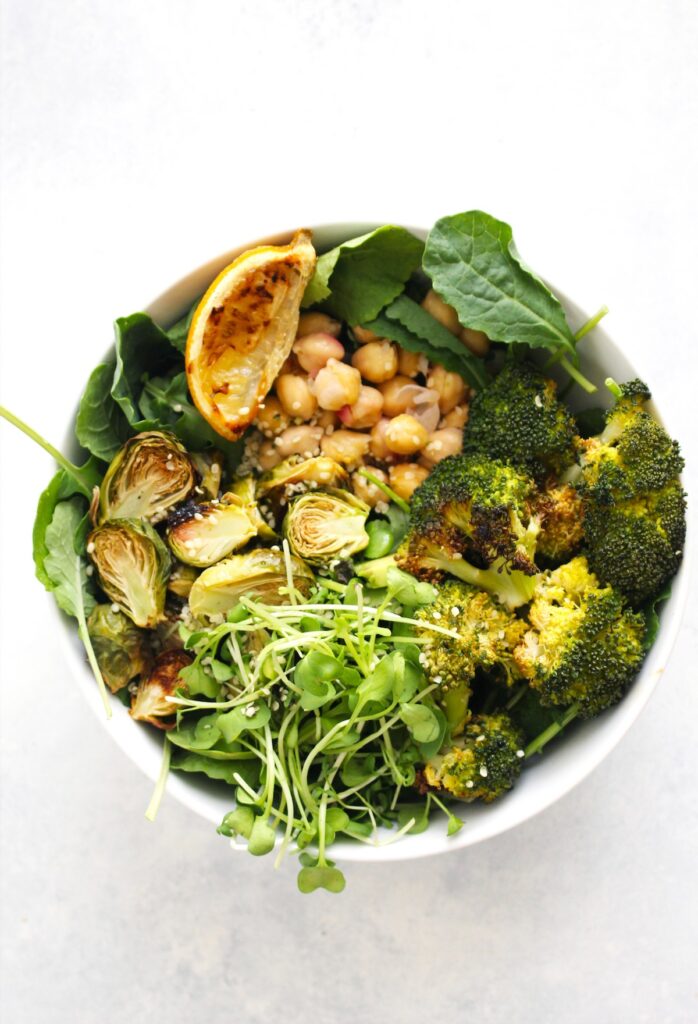 Serves 2
Power Bowl
3 cups baby kale
2 tablespoons avocado oil
1 cup broccoli florets
1 cup brussels sprouts, cut in half
1 cup garbanzo beans
1 lemon, cut into wedges
½ cup microgreens
¼ cup hemp seeds
½ avocado, sliced
Salt and pepper, to taste
PREPARATION: Preheat the oven to 425 degrees. Add the broccoli, brussels sprouts and garbanzo beans to a parchment-lined baking sheet. Drizzle with avocado oil, sprinkle with salt and pepper; toss to coat. Add the lemon wedges and roast for about 20 minutes.
Lemon Tahini Sauce
¼ cup tahini
¼ cup filtered water
1 garlic clove
1 lemon, zested and juiced
2 tablespoons nutritional yeast
½ teaspoon salt
PREPARATION: Place all of the ingredients in a bowl, and whisk to combine. To assemble, divide the baby kale between two bowls. Top with the roasted veggies, garbanzo beans, microgreens, hemp seeds, avocado slices, and then drizzle with lemon tahini dressing and a squeeze of roasted lemon.
---