by

Bailey LeFever

|

May 26, 2022
Florida Family Businesses are Changing Tiny Homes in a Big Way
These tiny-home architects are helping Floridians live out their dreams of downsizing.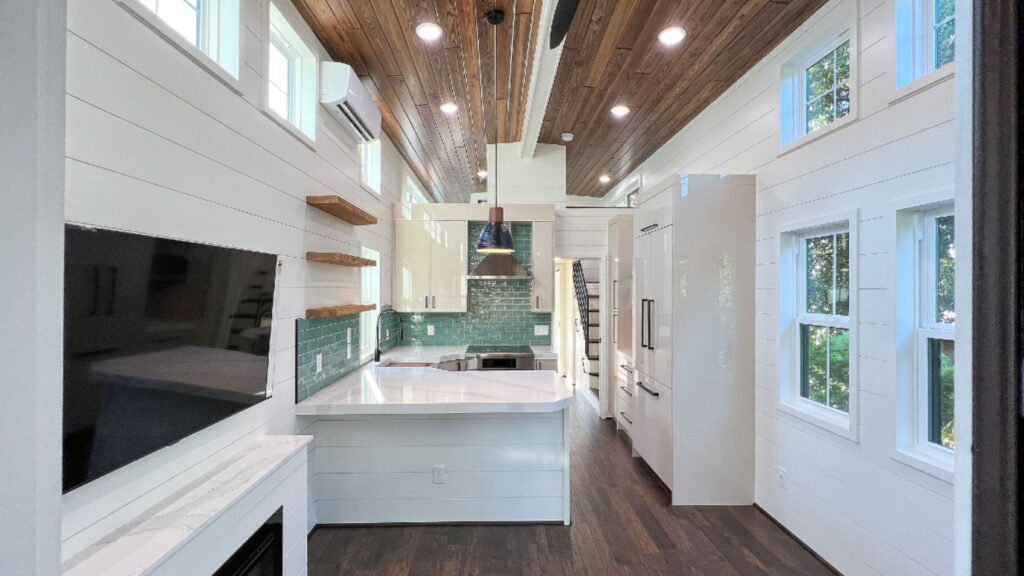 In a world that's constantly clamoring for more, more, more, some people are starting to think… smaller. Instead of oceanfront Miami Beach mansions boasting nine bathrooms and a bowling alley, Floridians are switching their mindset to minimalism and mobility. In short, they're turning to tiny.
Some say the tiny-house movement began all the way back in 1854 when Henry David Thoreau raved about the merits of simplicity from a modest log cabin in his book, Walden. But over the past several years, there's been a renewed fascination with these pint-sized pads. Just switch on any given streaming service, and find an array of TV shows, from Tiny House Hunters on HGTV to Tiny House Nation on Netflix, extolling the virtues of living miniature.
Today, tiny homes have become more popular than ever. People want to take advantage of new work-from-home arrangements and dial-in from places they haven't had a chance to explore—or spend a little more time with faraway loved ones.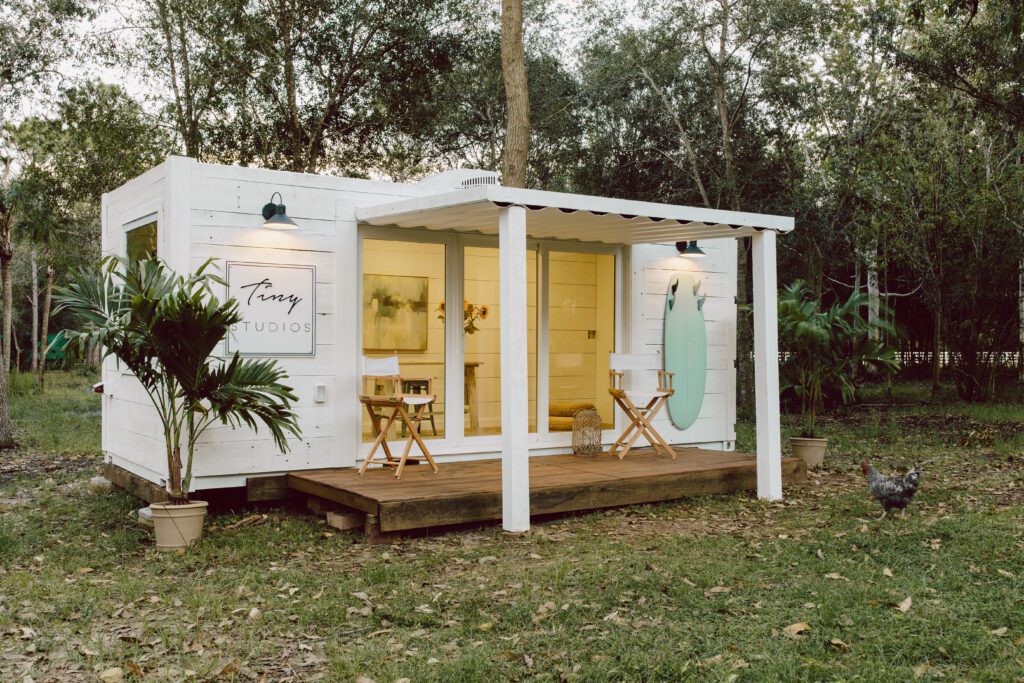 Plus, tiny homes are really, really cute.
Simple, cozy beach bungalows nestled in the back of piney properties. Trendy, bright farmhouses that can be towed anywhere. Danish-inspired utilitarian powerhouses with just enough space to keep a kettle on the stove and tuck into bed at night. The Sunshine State is home to some of the region's top tiny architects, proving that going small doesn't mean sacrificing style.
Venice-based Tiny Studios, which crafts custom homes out of shipping containers and aluminum frames, has attracted a lot of interest from young families looking for an alternative to the standard suburb setup, says owner Tamaryn Sullivan.
Although large two-story or standard ranch-style houses have ample room for children and parents to spread out, they also require more maintenance and everyday cleanup.
"I think people are just liking the idea of becoming more simple and minimal," she says.
Sullivan and her father, a general contractor, first started crafting homes out of standard shipping containers. They'd combine multiple sections to build spaces of all sizes and then paint and finish the inside to the customer's taste.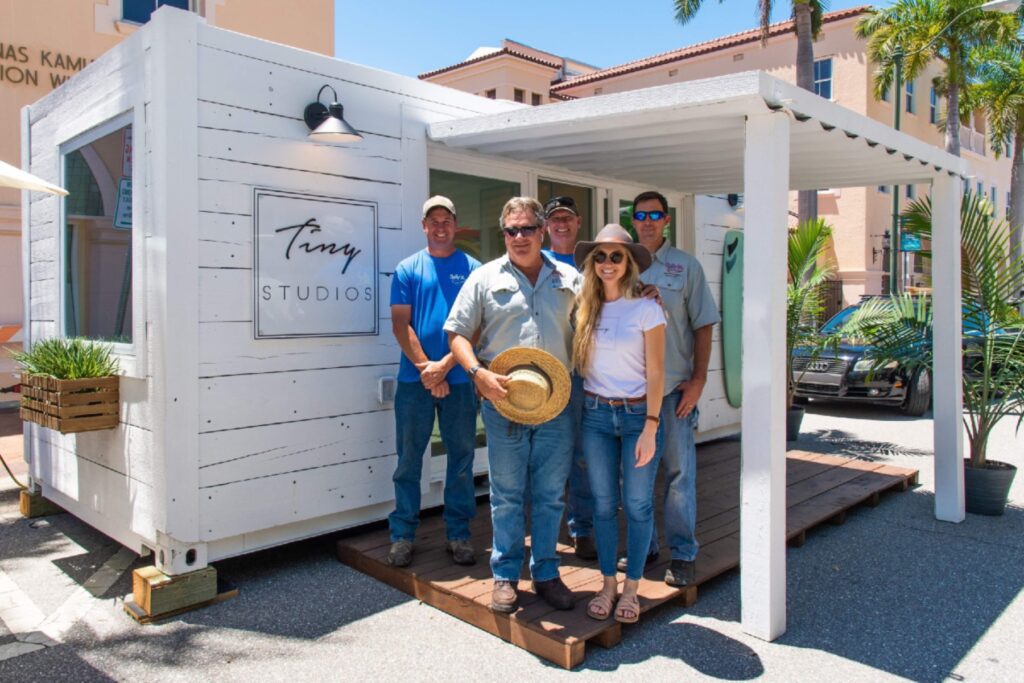 The results are rustic yet modern farmhouses complete with shiplap siding interiors, sparkling walk-in showers and outdoor racks to hold kayaks and paddleboards. A special touch added to each of Sullivan's designs? An outside shower head for maxing out the best parts of Sunshine State living. Every element of these simple dwellings is meant to be both polished and purposeful.
"The idea when we initially started was to be really thoughtful and to create spaces that just feel light and bright and airy, more modern and not so cluttered," she says.
Now, Sullivan and her father are using more aluminum models rather than steel shipping containers to allow for increased floorplan flexibility. Once the foundation is laid, the home is welded onto a plate to stay safely attached in case of hurricanes. The structures can withstand up to 160 mph winds and comply with Florida Building Code, Sullivan says. And the aluminum framing material doesn't rust like steel shipping containers can.
I think people are just liking the idea of becoming more simple and minimal.
— Tamaryn Sullivan
Perhaps the most challenging obstacle when it comes to going small is finding a place for your new tiny home, since not all cities have embraced the less-is-more lifestyle. Some Florida cities don't allow these structures or have detailed regulations on what kind of tiny home you can build. Others only allow them in designated communities or RV parks. Switching to aluminum containers has helped Sullivan's designs conform more readily to building and zoning codes. Models range in size from 160 square feet to 480 square feet and can be built on a foundation or with wheels in order to function as an RV.
But folks aren't looking to settle down in their fun-sized digs. In fact, many opt for tiny homes to satiate their wanderlust. Mike Cheatham, co-owner of Movable Roots, constructs homes made to move—packing a kitchen, bathroom and just enough living space onto a flatbed trailer.
Cheatham and his wife, Nikki, were interested in building their own tiny home on a plot of land in Brevard County back in 2016, but they couldn't find any with first-floor bedrooms or that could be customized with a sleeker design. Everything felt reminiscent of a log cabin or only offered lofted bedrooms.
"I wasn't seeing anything on the marketplace that fit our needs," he says.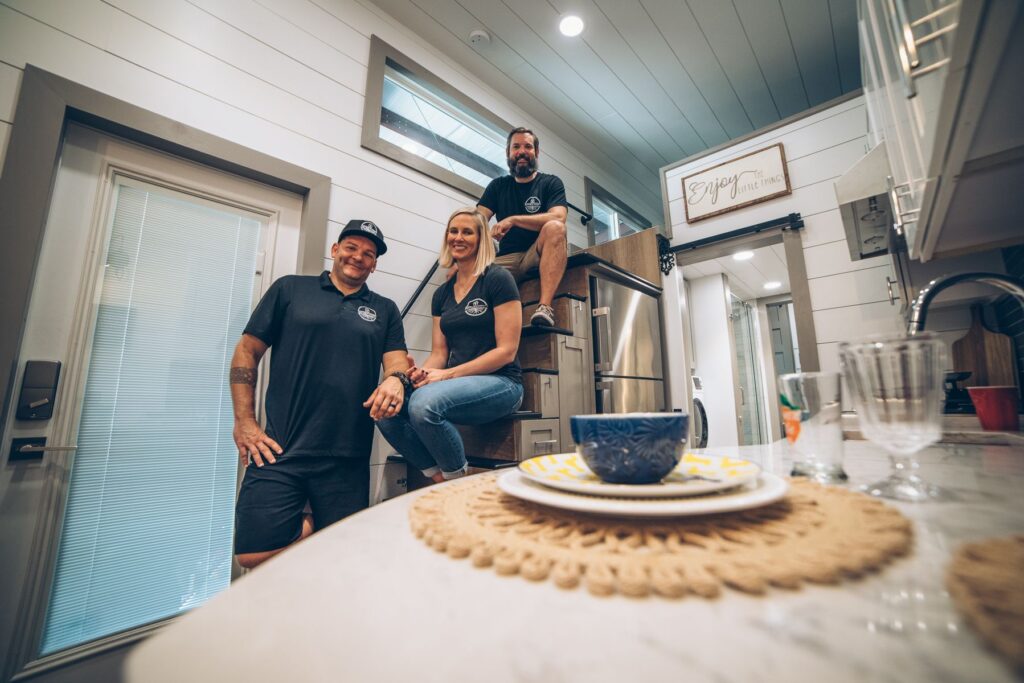 So Cheatham and his brother, John, started their own company: Movable Roots.
The brothers build homes that are fully customizable—as long as they are 400 square feet or less and can fit on a trailer.
"The most interesting thing is that every customer is different in how they need the space to work for them," he says.
Cheatham has built a litter box into a cabinet, with an exhaust fan to keep odors out of the small space; designed a nook specifically for a Roomba vacuum; and even tacked on a jacuzzi tub or two.
Most of the time, what we're seeing that benefits the customers is the mobility idea. They're not strapped to a heavy mortgage payment or rent payment where they're basically working to pay their bills.
— Mike Cheatham
Part of the resurgence of the tiny-house movement can be attributed to the exploding housing market, Cheatham says. For many millennials, a traditional first home is too expensive, so they're getting creative to find something affordable and all-their-own.
"Most of the time, what we're seeing that benefits the customers is the mobility idea," he says. "They're not strapped to a heavy mortgage payment or rent payment where they're basically working to pay their bills."
In Florida, hurricanes and other extreme weather can lead to expensive home repairs from flooding, wind damage or fallen trees. With a traveling tiny home, owners don't have to worry about what an impending Category 4 might do. Instead, they can escape the storm altogether.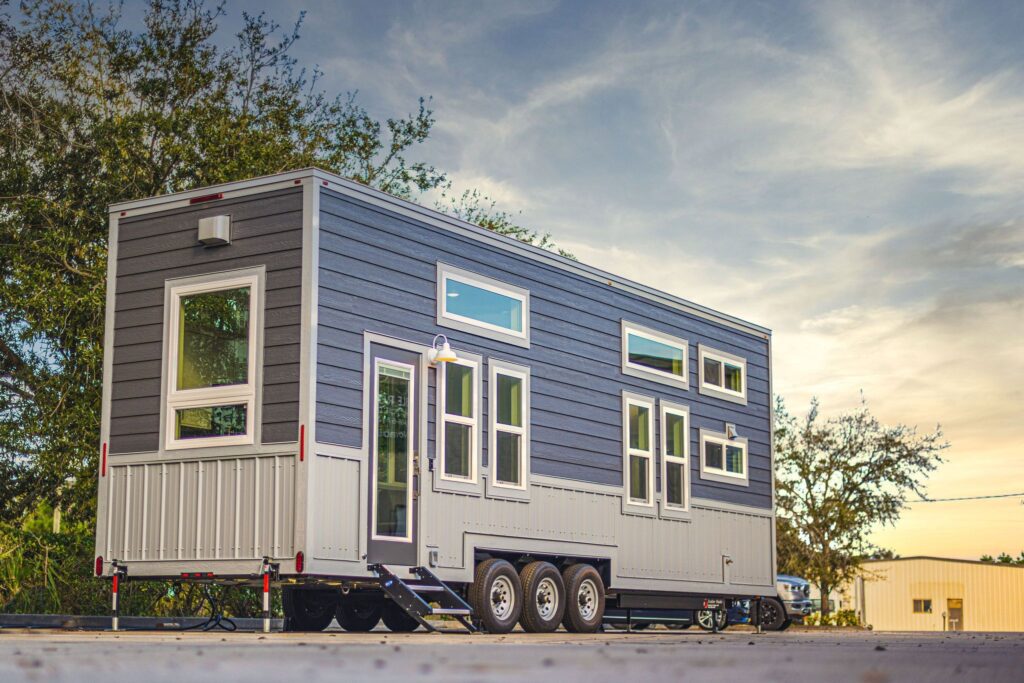 "You don't have to stick out the bad weather," Cheatham says, noting that their homes are not built to withstand hurricane-force winds. "If you have the vehicle, you can move your own home, or you can have somebody contracted to move your home out of harm's way."
The temporary nature of these compact cribs may not be for everyone, but interest among those who do want to downsize or leave behind their life of excess is exploding, Cheatham says.
Right now Movable Roots produces about 15 to 20 tiny homes a year, which keeps Cheatham and his wife too busy to embark on crafting their own. The couple, however, still plans on living out their cross-country, freewheelin' dream someday. And exactly where do they plan on going?
Cheatham laughs, "I want to travel the U.S." From east coast to west coast and north to south.