by

Nila Do Simon

|

January 6, 2023
This South Florida Designer Believes that Bolder is Better
Interior Designer Nicole White merges Jamaican charm with glitter and gold for homes that feel both personal and polished.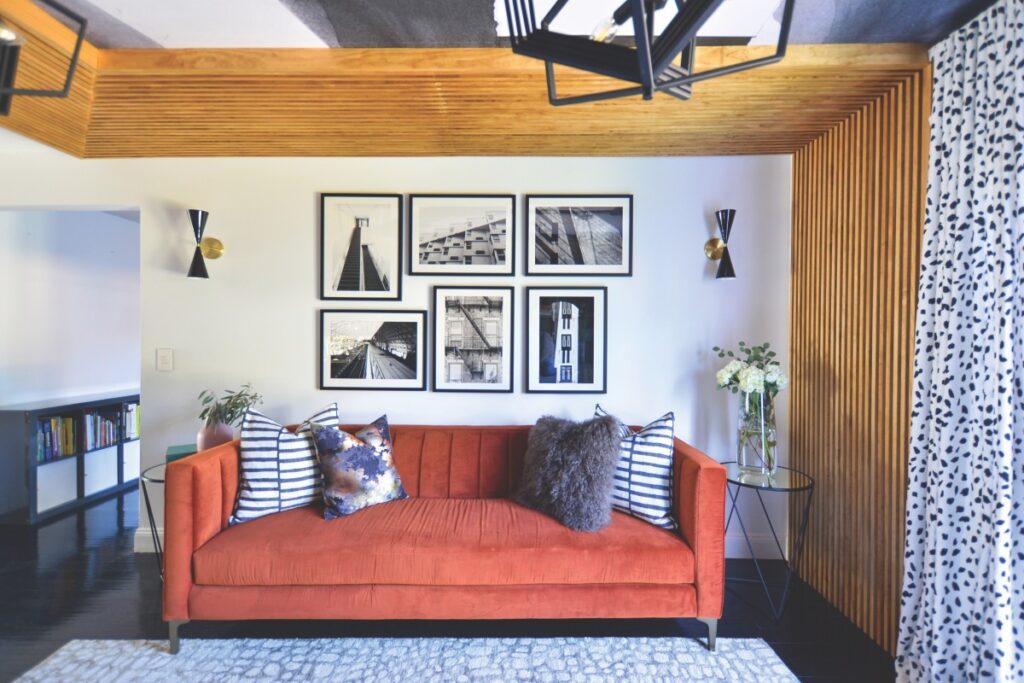 In the most gracious tone she can muster on a late Friday afternoon, Nicole White tells it to me straight, "I'm exhausted." I don't blame her: She should be.
The designer whose interiors have been on covers of countless shelter magazines and twice selected as a designer to watch by the Black Interior Designers Network is finally closing her demanding work week. At any given time, White and her team are working on 15-20 projects—not including a monthslong waitlist of clients who want her to design their space. It's a feat the design veteran has conditioned herself for throughout her 15-year interior design career of large-scale renovations and full-service design in South Florida. If that's not enough, this year White also added the title furniture designer to her resume, collaborating with the fashion-inspired Tov Furniture for its Voice Collection, an upholstery and case goods capsule that brings to the table a diverse slate of designers. Swivel chairs, benches and ottomans sport her trademark glamorous style, complete with fringe, metallic accents and bold palettes.
With the respect that White has earned in her industry, it's hard to imagine that the designer once doubted herself and considered leaving the field altogether. A second career of sorts, interior designing was initially not in the cards for White, 48, who grew up in Jamaica among a community that aspired for her to be an attorney, doctor or accountant. Still, she loved design.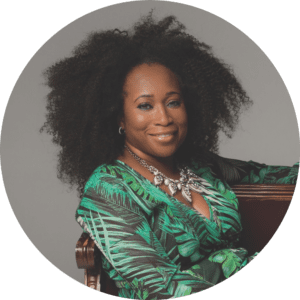 "I would walk into my family's home and always think, 'Why don't we add curtains here, or why not change the color of the walls,'" she says. "But at that time in Jamaica, no one knew how to pursue interior design as a career, so designing became more of a hobby."
It can be said that no matter what field White works in, for her it's about storytelling and creating a narrative. Her first career endeavor came in the form of journalism. After graduating college in New York City, White began writing for revered publications such as The Village Voice and Vibe magazine. In 2000, she moved to Florida to join the general reporting desk of the Miami Herald. There, her writing career flourished, producing front-page stories by day, but come evenings and weekends, she slowly began designing interior spaces for friends and friends of friends. Soon, White began dipping her toes in another narrative format: interior design. She began developing a signature aesthetic that mixed textures with geometric patterns and jewel-toned colors, metallic finishes against plush fabrics. It was a distinctly feminine, globally charged look; in other words, it was Nicole White. In 2008, she delved full time into the trade, believing that the world was ready for her energetic ideas for habitable spaces. And then the recession hit.
White remembers clients slowly retreating and design projects falling off her calendar. She depleted her 401(k) to stay afloat, all while raising her son, Xavier. "I was humiliated because I thought I failed," White says. "It was a horrible feeling, letting your family down. I remember my mother crying, 'How can you do that with a college degree?' I had to really focus and excel in every way, and leap out of the hemisphere with this talent that I had."
I'm an immigrant, and not only have I been fighting for my place in this world, but also the design world. You're fighting to be heard.
— Nicole White
She eventually got her feet back on the ground with a job writing for a medical school. Slowly, the clients and projects came calling. So once again, during evenings and weekends, White designed, and during the daytime, she wrote articles. She worked so feverishly that once, while meeting her son at his school, White remembers Xavier crying inconsolably at the pick-up line. Then, in a way that only a mother can understand, White's devastation was compounded when a fellow mother said to her, "It's because he's not used to you."
"That's one moment when I knew I had to quit working as a writer to pursue design full time again, so I can spend more time with my family," White says.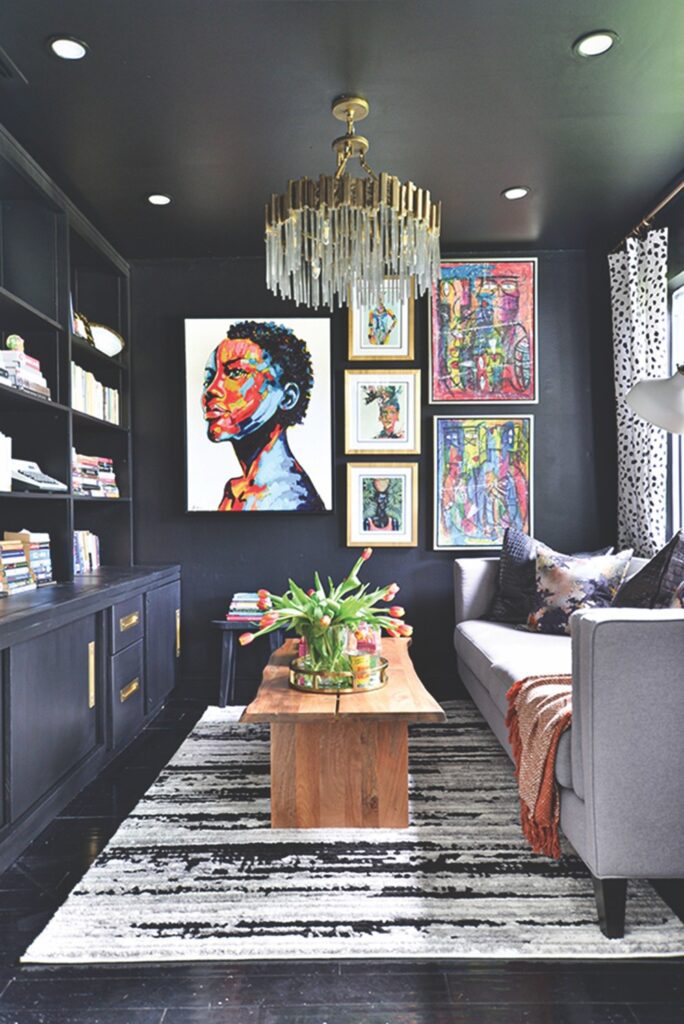 The leap of faith paid off. In 2013, White received the Z Gallerie Design Award. She went on to serve as brand ambassador and influencer for The Home Depot, Zephyr, JennAir and City Furniture. And no matter how far her career has taken her, White says her Jamaican roots live in her designs.
"Jamaica is such a loud island. We fancy ourselves as the king of the pack in the Caribbean," she says, referencing national stars Bob Marley and Usain Bolt. "I'm an immigrant, and not only have I been fighting for my place in this world, but also the design world. You're fighting to be heard."
White believes her strong design perspective and cultural background has allowed her to become known "as the one who takes risks and uses colors and [can] be edgy."
It's a trait that even Xavier, now 10, recognizes. Before traveling to Spain this past summer, White says her son requested to handpick her lodging based off the hotel's design. As he scrolled through online photographs, discarding the properties with neutral palettes and traditional designs, he finally settled on a sophisticated hotel with touches of glamour. He knew what his mom wanted, White says.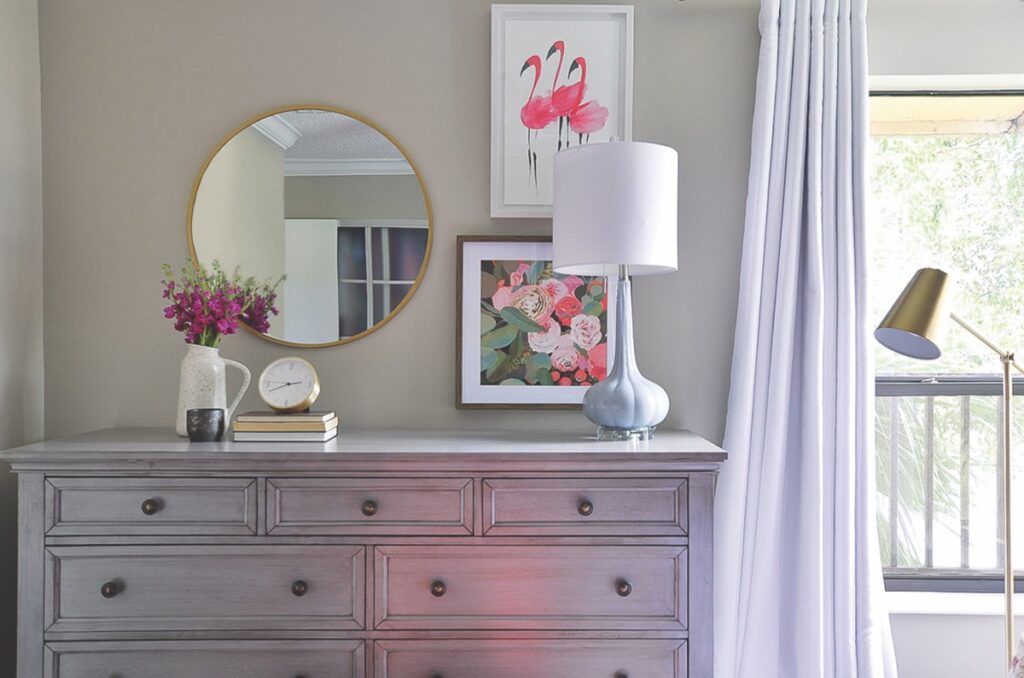 As she embarks on the next era of her second career, White says she plans to do so without the inhibition that once overtook her. Today, there's a waitlist to be on White's coveted design calendar that rivals the monthslong time frame some wait for a new Bugatti. One client has been waiting since the end of 2021 to begin work in late summer 2022, a wait this client gladly accepted to have a Nicole White-designed space.
"When I design, I see infinite possibilities," she says. "I can design limitlessly. I've never tried to be another designer. I've just always been me. My Jamaican accent is clear, and it's worked out well."