by

Nikesha Elise Williams

|

February 25, 2022
10 Years On: What's Changed Since Trayvon Martin's Death?
A decade after the unarmed Florida teen was killed, three people touched by his life reflect on the cultural movements sparked by his death.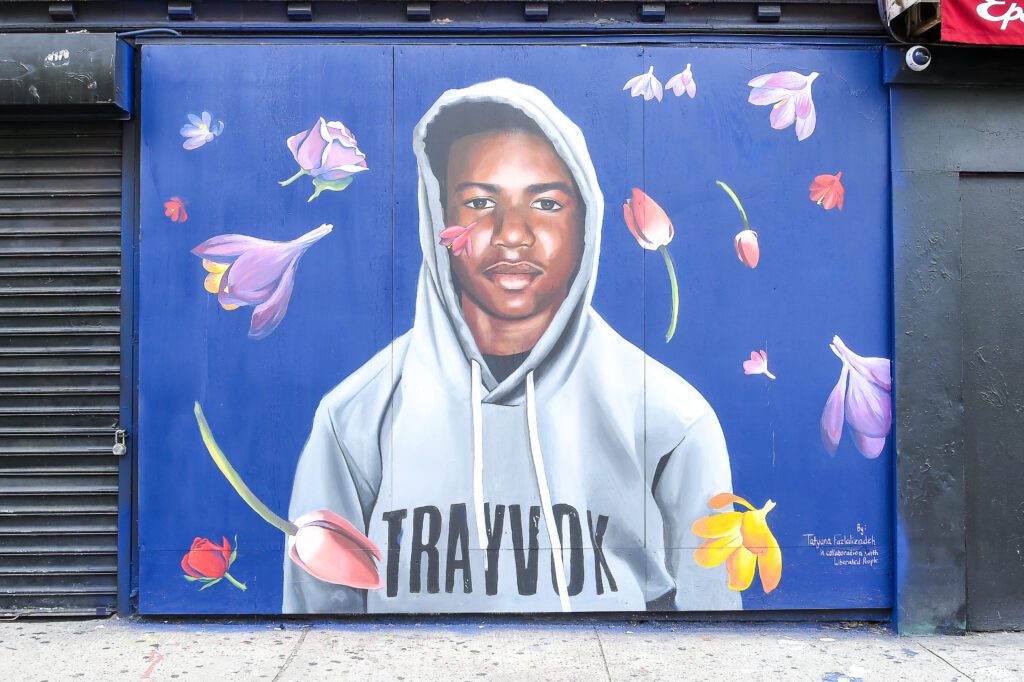 I first heard the name Trayvon Martin on a typical February day, sitting at my desk in the newsroom combing through possible stories for the morning show. At the time, I was a 24-year-old producer at the ABC/NBC station in Jacksonville, Florida. Initially, Trayvon's killing was just another story, summarized at most in a 40-second segment on the local news. But as more details emerged, the coverage increased. Pictures of a younger Trayvon in a Bulldogs football jersey and clutching a ball flashed across the T.V. screen. George Zimmerman, his killer, wasn't initially arrested or even named a suspect. Trayvon's death was not originally investigated as a murder. However, instead of fading away as most killings do in a 24-hour news cycle, the story snowballed into an avalanche of unrest.
One of my most distinct memories from the early days of covering the case is a conversation I had with one of the web producers at the end of my shift.
"When it happened, I categorized it under weird news," he said.
"Why?" I asked.
"A 17-year-old killed with Skittles and an iced tea in his pocket. It's weird," he answered matter-of-factly.
A decade later, I've never forgotten those words. The casualness of his comment, as if the loss of a Black life was unremarkable, quotidian, disturbed me. That moment is etched in my mind, much like Trayvon's innocent face in his football uniform and the black-and-white selfie of him wearing a hoodie, staring at the camera with soulful eyes and an undetectable smile—an image that would eventually become the face of a global movement.
The Case
February 26 marks the 10th anniversary of Trayvon Martin's death. The night he died, Trayvon watched the NBA All-Star Game before stopping by a nearby store in Sanford, Florida, to buy a pack of Skittles and an Arizona Iced Tea. Neighborhood watchman George Zimmerman saw the hoodie-clad Trayvon as he walked in the rain from the store to his home. It was late in the evening, and Zimmerman reported Trayvon to the police for walking through the neighborhood. He said the teen looked suspicious. Zimmerman followed him, despite the 911 dispatcher advising him not to. During the confrontation between the two, Zimmerman pulled a gun, fatally shooting the unarmed teenager.
Initially, Zimmerman was not arrested. He claimed self-defense, leading many to assume that Florida's "stand your ground" law was in play. The "stand your ground" law says that people can use deadly force in self-defense and "have no duty to retreat" if they feel it's necessary to prevent imminent death, great bodily harm or a forcible felony.
Large-scale public outcry led to Zimmerman's arrest months after Trayvon was killed. At trial, a jury of six women found Zimmerman not guilty of second-degree murder and manslaughter after 16 hours of deliberating.
It was in the wake of Zimmerman's acquittal in the summer of 2013 that Alicia Garza, Patrisse Cullors and Opal Tometi founded Black Lives Matter. But there was another group that formed before the global liberation movement that is now BLM. They are the Dream Defenders. In mining my own memory for this retrospective and commemoration of Trayvon Martin's life and sacrifice, I wanted to explore the lasting impact and legacy of those young social justice advocates who still defend the dream today in the name of Trayvon—and now so many others.
A Modern-Day Lynching
As public tension surrounding the circumstances of the case grew, so did the protests demanding an arrest. One Saturday afternoon, a few weeks after Trayvon had been killed, I went to a protest in downtown Jacksonville, accompanied by a news photographer from my station. Protestors gathered along the Northbank Riverwalk, a few yards away from the now-demolished Jacksonville Landing, an outdoor shopping mall. At the rally, speakers gathered on a small stage beneath a blue tent to address the chanting crowd and the gaggle of news microphones. The speakers included Ben Crump, the Martin family attorney, who has since risen to prominence as the civil rights attorney for other high-profile cases, including Ahmaud Arbery, who was shot dead by three white men while out for a run.
The crowd was frenetic when Crump took the floor. I only managed to get in one question, off camera.
"Mr. Crump, do you think this is a modern-day lynching?" I asked, as he hurried through the crowd to another engagement.
"Trayvon Martin is the new Emmett Till," he said.
The connection between Trayvon Martin and Emmett Till, a 15-year-old boy from Chicago who was lynched in Money, Mississippi, in 1955 after being accused of whistling at a white woman, had been clear to me from the beginning. It was the reason I asked the question. But I needed someone else not only to validate my belief but also to corroborate my thought process and my analysis of America and its injustice.
Trayvon Martin is the new Emmett Till.
— Ben Crump
The Monday after that protest, I spent hours focused on the production elements of the Trayvon Martin coverage for my hour of the morning show, sacrificing all else. Trayvon—his life, his death and his case—was the only story that mattered. Now, all eyes were on this trial, including those of Ron Davis and his son, Jordan Davis, in Jacksonville.
Brothers of a Sort
"Me and my son Jordan talked about the Trayvon Martin killing," Davis said when I interviewed him via Zoom for this story. "When they showed Trayvon's picture, one of the pictures they showed was the one with the hoodie. My son put on a brown hoodie and said, 'We look alike. We could be brothers, Dad.'"
Though Davis didn't know it that February, Jordan and Trayvon would soon become brothers of a different sort. Jordan was killed on Nov. 23, 2012 by a white man who felt threatened by four teens playing loud rap music. It was just nine months after Trayvon's death.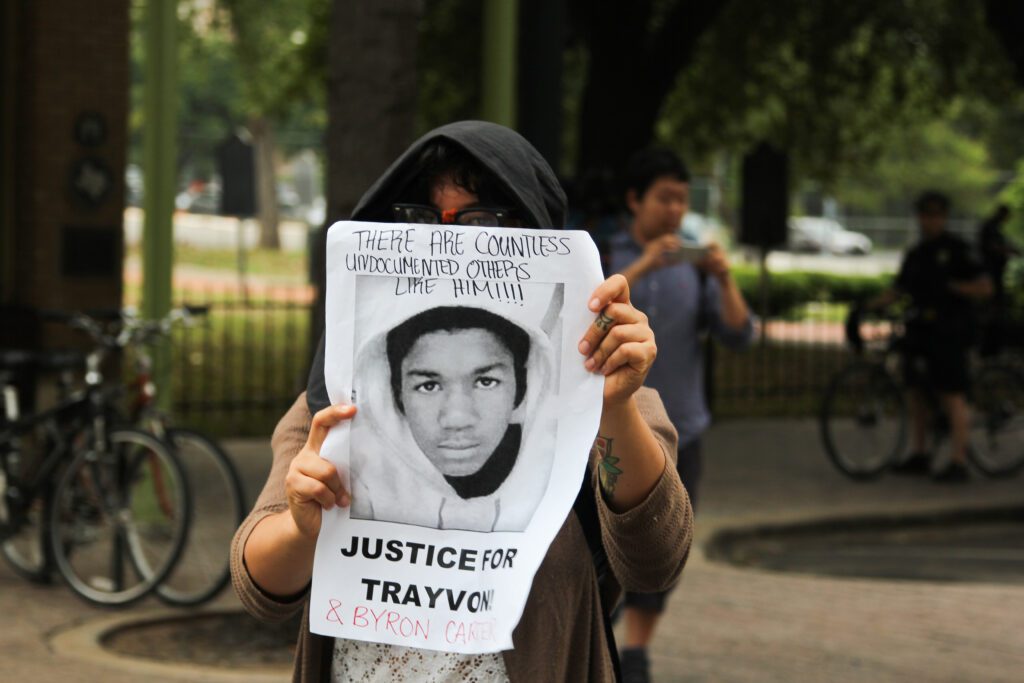 "I saw him at 2:30 that day and he was killed around 7:30 that evening," Davis said. "I could never imagine the hurt that I could have in one body."
Before his death, Jordan had been living with his father instead of his mother, Lucy McBath (current congresswoman for Georgia), to ensure he had the conversations and shared perspective that only another Black man could give his son. The coverage of Martin's killing was another catalyst for Davis to continue dialogue with Jordan, also 17 at the time, about being careful as a young Black man.
Davis recalled a situation from about a year before Trayvon was killed when his son and his friends were held at gunpoint and robbed of their money and cell phones. He said that as he sought justice for Jordan in this robbery, he noticed that the Jacksonville police didn't seem interested in helping.
"They kind of waved it off like it was no big deal," Davis said. "I was shaken. My son was shaken. So with Trayvon, what happened to him, we kind of said, 'You know, they don't take this serious if a Black kid gets killed.'"
I could never imagine the hurt that I could have in one body.
— Ron Davis
Seeing the coverage of Trayvon's case led Davis to continue to impress upon his son the importance of being aware of his surroundings. As they talked and watched the story unfold on the news, Davis was moved by the sight of the Dream Defenders, a grassroots organization, leading the protests for change in 2012.
Another Name
I, too, remember the Dream Defenders from their 31-day takeover of the Florida state Capitol after George Zimmerman was acquitted of Trayvon's murder in July 2013, but that is not where their story begins.
Phillip Agnew, who was one of the founding members of the Dream Defenders and their first executive director, said that while Trayvon's story may have marked the start of his activism, it was the case of 14-year-old Martin Lee Anderson that originally sparked his passion for social justice work. While incarcerated at a Florida youth detention center bootcamp, Anderson was beaten by guards and forced to inhale ammonia fumes after collapsing during an exercise drill. He died the next day, just shy of his 15th birthday.
Initially, the medical examiner blamed Anderson's death on complications associated with the sickle cell trait. In truth, Anderson was murdered, his body overworked, brutalized and pumped with poison. When he died, the cause of his death was covered up and the public fed a lie until the truth was uncovered in a subsequent investigation.
In 2005, Agnew was attending Florida A&M University. When he learned of Anderson's death, he and his friends formed a group on Facebook to come together and air their grievances. Fast-forward seven years, and Agnew, in his anger and frustration, went back to that Facebook group to take the temperature of his peers on Trayvon's death.
"We put together a conference call and invited all of the folks that we knew . . . we put this call together, and 200 to 300 people got on, and things kind of developed from there," he said.
Because of that call, Agnew, together with his friends and many college students, organized a three-day, 40-mile march from Daytona to Sanford in the wake of Trayvon's murder. It was through the march that the group earned its moniker: Dream Defenders.
"There was a woman who was on the call and she said, 'You know, this is really beautiful. This sounds like something that gives me a lot of faith in young people. And I'm an older person, and I'm not going to be able to make it on the march but I want you all to know that you all are, like, defenders of the dream to me.'"
Defending the Dream
It was the Dream Defenders who led marches. It was the Dream Defenders who added their names to petitions. It was the Dream Defenders who gathered outside the courthouse in Sanford as a Jacksonville prosecutorial team took Zimmerman to trial. Bernie de la Rionda was the assistant state attorney and the lead prosecutor in the case.
"He was terrible. He was absolutely terrible," Davis said. "He didn't prosecute the case the correct way. . . . They lost because there was favoritism toward George Zimmerman because he was projected like he was a nice next-door neighbor that was just trying to do the right thing, that he was trying to keep the neighborhood safe."
What Davis griped about in our recent conversation had not even entered the thoughts of the Dream Defenders in 2012. In fact, they believed the jury was headed for a conviction.
When the verdict came back not guilty on all counts, Agnew's heart dropped. As a group, the Dream Defenders began to discuss their next steps. Meanwhile, student members of the Tallahassee chapter of the organization decided to march to the Capitol steps. Agnew and crew drove from Sanford to Tallahassee to join them.
"You know, we just said . . . we're going to take over the Capitol of Florida, but we didn't know what we were really going to do," Agnew said.
In that unknowing, a plan began to manifest. A march. A takeover. A 31-day occupation of Florida's seat of government with the demand that then-Gov. Rick Scott call a special session to repeal "stand your ground."
"We occupied that building all day and night, and so we built a real camaraderie, a real community," Agnew said. "We woke up at 5 in the morning. I was usually the one waking everybody up with some annoying Rocky music or 'Wake Up Everybody,' by Harold Melvin & the Blue Notes. Then, in the evening, when the doors locked at 5 o'clock, we would always sing and chant and celebrate with one another because we knew that from that point on the building was absolutely ours."
Agnew said those 31 days are a period in his life that he will never forget. But what did it accomplish?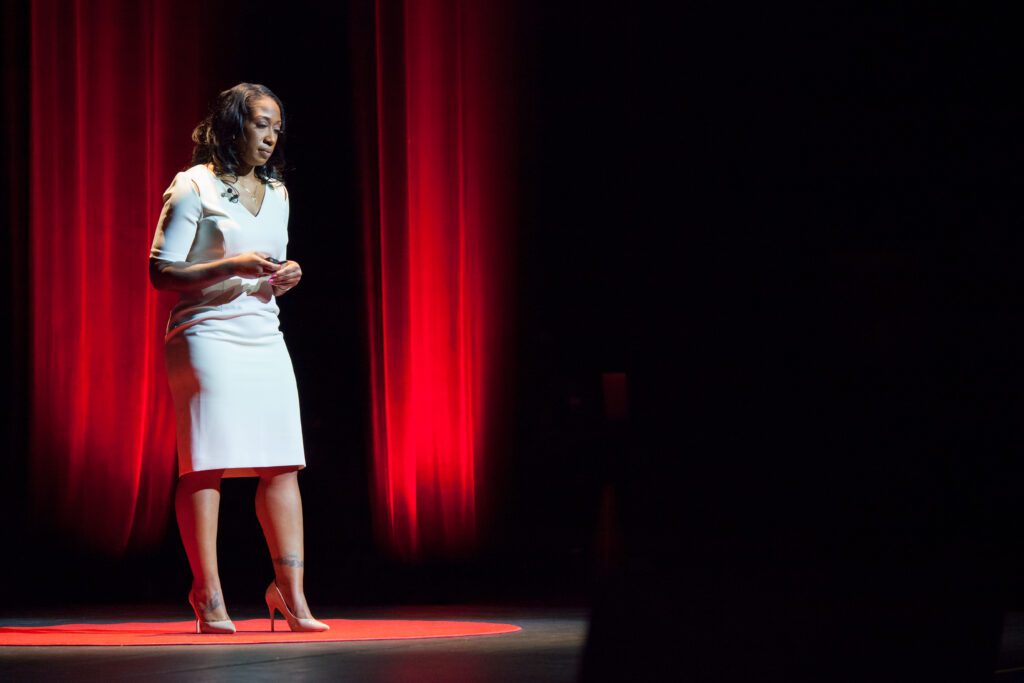 In the aftermath of George Zimmerman's acquittal, Governor Rick Scott did not call a special legislative session. The "stand your ground" law was not repealed. Instead in 2014, the "warning shot" bill was introduced as an expansion of "stand your ground." The bill was largely seen as a move to pacify protesters who were working to free Jacksonville mother Marissa Alexander, a domestic abuse survivor who, nine days after giving birth and in an attempt to flee her estranged husband, fired a shot in their home while his two sons were present. No one was injured.
A Forced Sacrifice
Despite his initial overwhelming sense of grief, Davis said he has triumphed 10 year later.
"Our children, Trayvon and Jordan, [are] going to matter," he said.
He sees purpose continuing to grow from the short lives that Trayvon and Jordan lived. And though tragedy brought them together, he considers Martin's parents, Sybrina Fulton and Tracy Martin, part of his family.
"We just envision our sons in heaven playing together because they were only 17 years old," Davis said.
Trayvon Martin would have turned 27 on Feb. 5. Jordan Davis would have turned 27 on Feb. 16. Although Zimmerman walked away a free man, Jordan Davis' murderer did not. His shooter, Michael Dunn, was convicted and sentenced to life in prison. He lost his appeal attempt in 2016.
Despite being absent from the body, the lives they lived were honored. The Dream Defenders held a peace walk in Miami—where Trayvon was from—to honor his life and legacy. Ron Davis, now the CEO and president of the Jordan Davis Foundation, held Jordan Davis Day at James Weldon Johnson park in Jacksonville.
We just envision our sons in heaven playing together because they were only 17 years old.
— Ron Davis
The work also continues for those who were at the forefront of movements for justice, even if Florida continues to be reductive and regressive in its policies.
"The state of Florida is a training ground, a petri dish for many of the horrible laws that get experimented with here and exported around the country," Agnew said. "Over and over and over, we see that Black people, poor people, that women are at the mercy of white people's stress and white people's fear, and this ["stand your ground"] law encapsulated all of those feelings, and we still have that law on the books."
Florida's Democratic lawmakers have tried nearly every year since the killings of Trayvon Martin and Jordan Davis in 2012 to repeal "stand your ground." Lawmakers introduced a bill to repeal the law in the session that opened in January of this year, but the action was nothing more than routine, and a repeal remains unlikely. Still, groups like Everytown For Gun Safety, Florida Moms Demand Action and the Black Lives Matter Alliance of Broward continue to fight for repeal.
Florida was the first state to adopt "stand your ground" laws in 2005, and 26 states have followed suit. Though Martin's case may have been the flashpoint that led the world to learn of the law and the continued violence against Black bodies, particularly Black male bodies, it has not been the last.
From Trayvon Martin and Jordan Davis to Markeis McGlockton and many others, the fight for justice and liberation continues. The Dream Defenders continue to organize as a youth-led social justice movement with a progressive vision for the state of Florida that includes "safety and security—away from prisons, deportation, and war—and toward healthcare, housing, jobs and movement for all."
Agnew left the Dream Defenders in 2018. He is now the co-director of the organization Black Men Build. Founded in 2020, the group aims to organize and support Black men so they can be catalysts for transformation in their own communities. There is a direct line between Trayvon Martin, the Dream Defenders and the work Agnew's doing now with Black Men Build.
"I'm a completely different person than I was 10 years ago," he said. "Trayvon didn't ask for this at all—but without this case and the movement that came out of it, I don't know where I would be, and I can assure you that I wouldn't be living a life that is as purposeful as the one that I've been able to have in the 10 years since."
And though tragedy shredded their families, a forever bond has been forged between Ron Davis, Sybrina Fulton, Tracy Martin, and Congresswoman Lucy McBath—Jordan Davis's mother, who has taken the fight for justice to Washington. Kindred in their pain, these parents know the legacy of their sons—a legacy that began with Trayvon Martin's forced sacrifice— is cemented.
"The world has changed," Ron Davis said. "It will continue to change and our sons, they help foster change in this world. I truly believe that, and I can be satisfied with that, and I will continue to work hard to make sure that people never forget our children."