Jac Ross: "It's More than OK to Be Black"
The R&B newcomer talks about his Live Oak roots, vulnerability and his explosive debut single.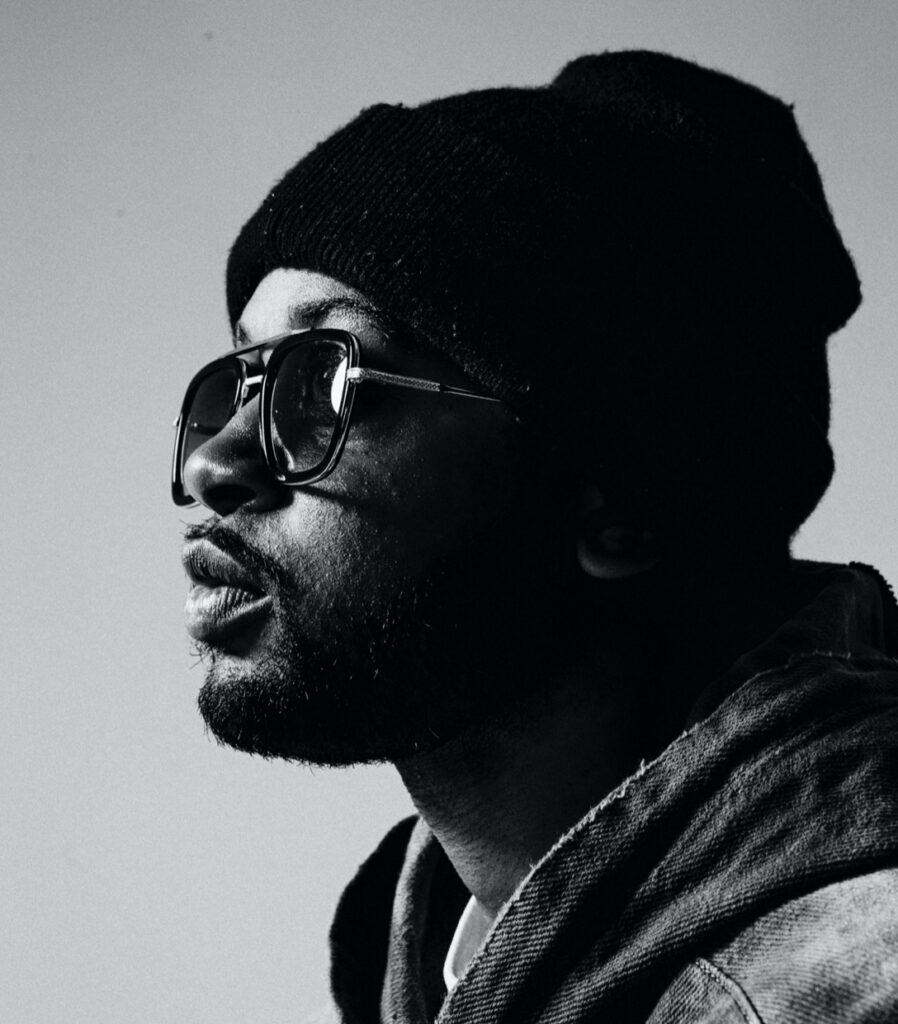 There was something celestial in the air that fall night in Jasper, Florida 15 years ago. Jac Ross and his father drove about 16 miles from their home in Live Oak to see Lee Williams and the Spiritual QC's. As the bass thumped out the funky heartbeat of a gospel song and Lee Williams' soul-stirring voice took everyone to church, something else took root in 12-year-old Ross. "Something gripped me, to know that I wanted to sing for the rest of my life," he recalls.
Ross may have had a clear vision for his future, but Live Oak didn't exactly provide the fast track to stardom. He spent years lending his voice to worship services at church, where his father was the pastor. You can still hear it in the soul that laces his smooth vocals soaring over hip hop tracks. But he knew he'd need to share his music beyond the pulpit to get his big break since Dr. Dre certainly wasn't walking through the double doors anytime soon.
"Something gripped me, to know that I wanted to sing for the rest of my life."
—Jac Ross
It was his 25th birthday in 2018 when Ross literally had a come-to-Jesus moment in the middle of a worship service. "I had a prayer to God. I was like 'Lord, I really need you to do something for me,' because I was in this mix of almost being ready to quit or give up or just be satisfied with what I'm doing." A few hours later, he received the greatest birthday gift ever: a friend from the music industry scored him a meeting with producer Rodney Jerkins, who has worked with the likes of Madonna, Jennifer Lopez and Beyonce. "I knew that if I could get seen before him, that would change my life," Ross says.
Ross signed with Jerkins' label, Darkchild Productions and Island Records in 2019. Earlier this year, the 26-year-old released his unapologetic debut single, "It's OK To Be Black," which later became the social justice anthem of the moment when the NBA used it as the soundtrack for its Black Lives Matter PSA. As his music resonates now more than ever, it's clear the R&B newcomer is only beginning to hit his stride.
How has growing up in Live Oak influenced you as a person?
JR: I was raised in Live Oak all my life. I still have residency in Live Oak, and during the pandemic I've been in Live Oak the entire time. So all of my roots, everything that I've learned, everything that I've come to be in life is from my upbringing right down in small-town Live Oak, Florida.
Were you itching to get out of Live Oak?
JR: I didn't really feel like I was dying to get out of Live Oak, but I knew that it was necessary for me in order for me to conquer my goals. Honestly, my goal has always been to be able to sort of escape Live Oak for a moment so that I could come back and do something meaningful for my city. I want to do more than just put up a park. I want to be able to have a great space for my community for bringing jobs. So, I never wanted to leave, but just kind of escape for a moment so that I can bring back some of my success and share it with my people.
What was your inspiration for your song "It's Ok to be Black"?
JR: [Rodney] texted me with this idea for a song. He didn't have a title, but as I left that Friday to go down to Orlando—about a two-and-a-half-hour drive—he sent me the music. I heard children singing in my mind, and immediately the inspiration became my daughter. My daughter is five years old now, and when she was born, she had this beautiful dark ebony skin. I wanted to pen a letter to her saying, no matter what anyone else tells you, there's nothing wrong with you. That you're beautiful the way you are. Your skin is perfect. Your hair is perfect, and it's okay for you to be who you are. It's ok for you to be Black and be proud about it. And also, as we began to write it, it became sort of this anthem for the African American culture, for them to be proud of who they are as well. And you know the word "okay" in that song, it obviously means more than "okay." It means it's outstanding, it's extravagant to be Black.
What does your daughter think of the song?
JR: Every night before bed she watches that song, "It's Ok to be Black" on YouTube, and it just almost brings a tear to my eye every night.
What has it been like to see this song take on even more meaning after the killings of George Floyd, Breonna Taylor and Ahmaud Arbery this year?
JR: It's very humbling to have people embrace you as a part of a movement. And when I say movement, a part of a healing process as well. My music is never meant to incite any violence. It's never meant to incite anything that is harmful. But it's meant to incite peace and transformation and unity. So it's been very humbling to look at different endorsements such as the NBA, who endorsed this song, the NFL, NASCAR and so many more who have endorsed this song. And now this song is a part of a very big portion of the healing of America right now. I'm very humbled by that.
Take us back to the moment when you found out the NBA was going to use "It's OK to be Black" in its Black Live Matter commercial. What was that like?
JR: Well you know I was actually at home down in Live Oak, and I got the call from Darkchild. When I got the call, I was sitting in my living room, and I absolutely lost it. I absolutely lost it. One, I'm such a huge fan of the NBA. I was a basketball player in high school, and I had some small opportunities to play some college ball. So for me, it was almost like man, I made it to the NBA through music. It was absolutely astonishing, and I was honestly shocked for the first time in my career.
Your music tackles heavy social justice topics, but there's always a sense of hope in them. Why do you think that's important?
JR: Well you know I think a part of having that hope line, so to speak, is my upbringing. Being a son of a pastor, I was always kind of taught to see the good in all people, and not just call out the problem, but how we can come up with a solution. And I think that when we always point back to hope, when we point back to something that is going to provide peace, I think that is what incites healing.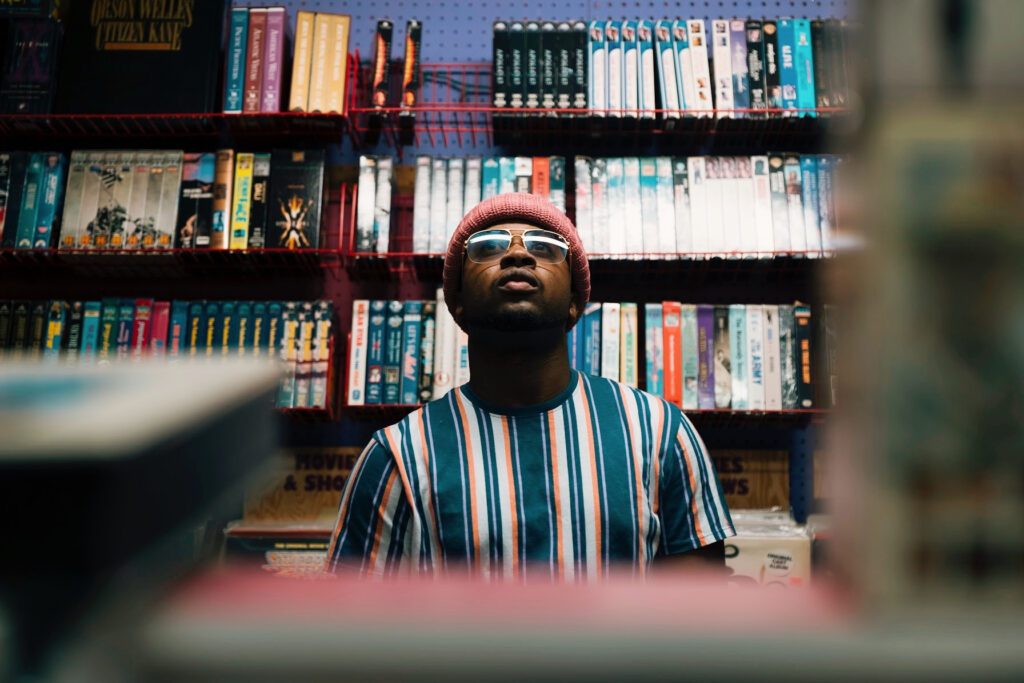 Why do you choose to be so vulnerable in your music?
JR: Because for a long time I wasn't vulnerable. I had to learn how being vulnerable ends up to make me so free and to be the man that I am today without having any restrictions or feeling like I have to hold back. I feel like when we get to a place where we can share our experiences openly, I think it helps other people tremendously because it becomes almost a form of therapy for the mental constitution when you can share your experience that everyone else is probably going through, but they just don't know how to say it. Or maybe they don't feel as comfortable saying it. And I think music has always been my safe haven now that I get to share with the world. so hopefully it's making an impact on many, many people, the way that being vulnerable has helped me.
What's next for you?
JR: Well, I think what's next for me is getting my first EP released during the new year and getting some music videos done. Honestly, that's about the most that I can hope for right now, given the situation that we're all going through. We have to just wait and see what traveling looks like. I'm like slowly dying inside because I can't travel and sing.
---