by

Jessica Giles

|

March 4, 2020
The Currys on Finding Their Sound in the Panhandle
How this Panhandle trio went from local gigs at oysters bars to blurring genres and blending harmonies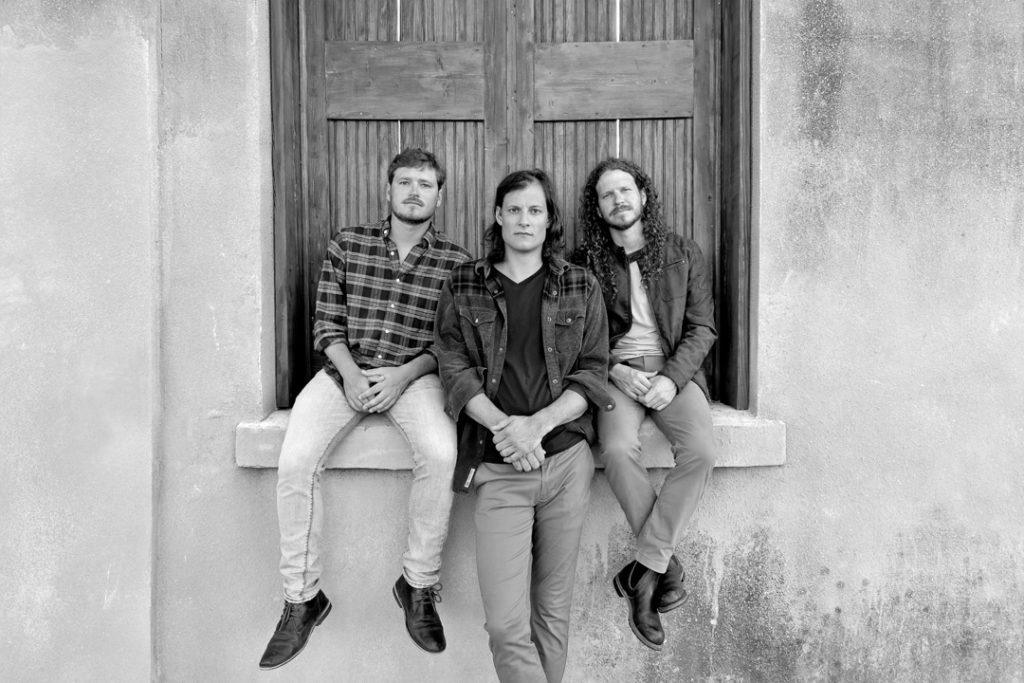 Within minutes of chatting with Galen, Tommy and Jimmy Curry, the fact that they're relatives is unmistakable. They laugh and tease with an ease that comes from years spent together in the Florida Panhandle. Unsurprisingly, this organic camaraderie seeps into their music. Their voices weave together into a transcendent harmony that sounds otherworldly—and totally natural to them, although they promise it hasn't always been that way. When the trio got their start in 2013 playing listening rooms and Panhandle oyster bars, they only knew enough songs to fill 30 minutes. "There was nowhere else that would have us," Jimmy laughs. But it was in these dive bars dotting the coast that The Currys found their sound, which admittedly, can be hard to pinpoint. Some tracks ooze Americana, while others teeter on folk-pop. Now with three albums under their belt, The Currys seem to enjoy blurring genres. Flamingo caught up with them during a stop in Palm Beach to talk about their Sunshine State origins and what's next.
How has Florida influenced your music and the stories that you tell?
Jimmy: We have family in California and family in Arkansas and in Florida, but we always meet up in Florida. We'll show up to a bar with 40 Curry family members. So for whatever reason, partially because it's where Tommy and I grew up and partially because it's where we first started playing music, it has had some effect, even if all the songs are not explicitly Florida songs. It's seeping its way in one way or another because it kind of can't help but do that.
Talk about your fundraising work after Hurricane Michael hit.
Tommy: Our experience of the hurricane was watching from afar from this position of feeling like we had abandoned the Panhandle. It was obviously a really sad day, but also just helpless. We couldn't really do anything except watch. So after we were getting a sense of what had happened, we felt like we needed to do something. We set up a donation page on our website where you could give any amount, you got an early download of the song "Gulf Coast Home" and all of the money was funneled into a Gulf County nonprofit. We raised about $8,000. We canceled a couple weeks of gigs to come back home, play some free shows, help my parents move stuff out of their house that had sort of been washed through and just spend some time in the area.
You all will be returning to the Word of South festival this year. What are you most looking forward to about playing that venue?
Galen: We love that festival. We're being paired with someone who wrote a cookbook this year. We've never been paired with an author before. We play so often it's fun to be thrown into a situation that's a little bit different. You can always fall back on the stuff you know you can do but then it could change in the moment, which I enjoy.
What do you want people to take away from your music?
Tommy: There are no grand lessons we want to portray to everyone, but the things that we write about specifically are things that we care about. We're not just making rhymes. Sometimes even when we're singing sort of trivial songs, it's about something we've done or seen or something we find humorous. And most of our songs aren't trivial. There's something in them that we at least find profound and we're trying to share it with people.
---