by

Eric Barton

|

October 1, 2019
Grove Stand: Profiling Chef Lindsay Autry of The Regional Kitchen and Public House in West Palm
Though she once hid from her farm town roots, Lindsay Autry now embraces those old county fair memories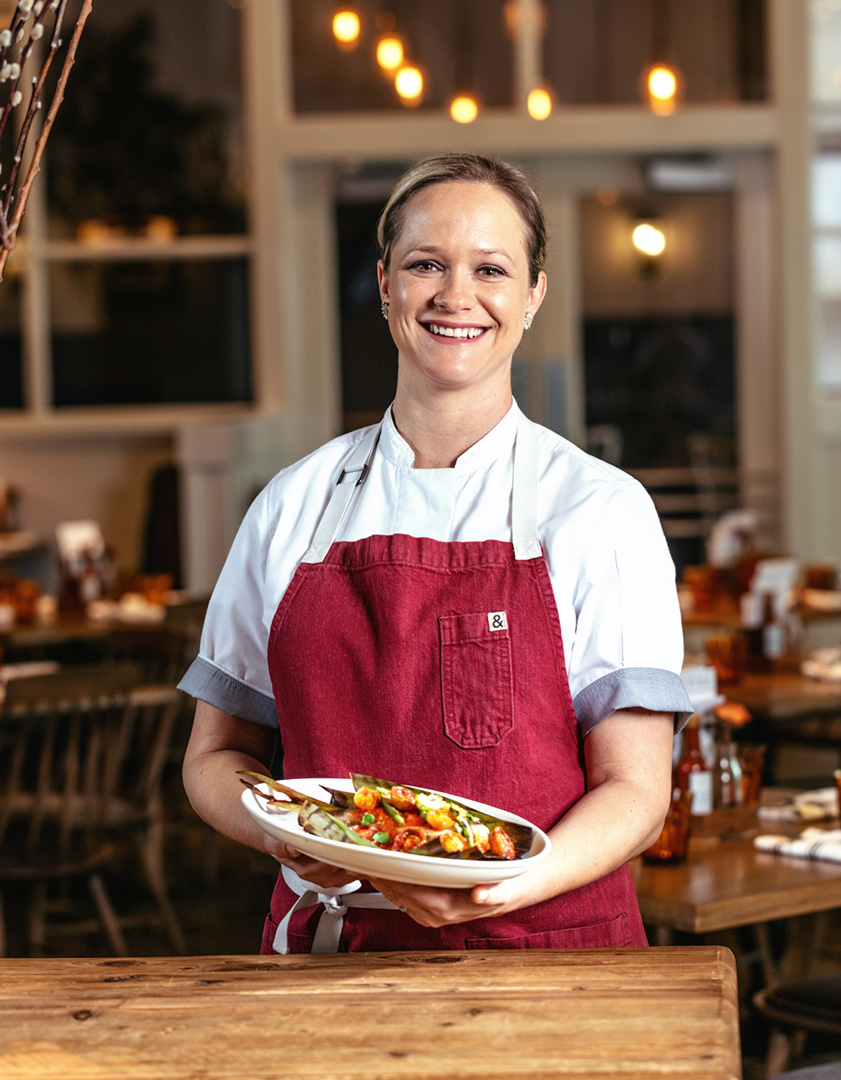 Lindsay Autry was just a little pipsqueak of 6 years old when she started showing pigs at the county fair in Fayetteville, North Carolina. Prized lambs came next. Then, when she turned 9, things really got serious.
Autry switched her attention from livestock to county fair grilling competitions. It wasn't hard for her family to imagine. Growing up, Autry's favorite game had always been playing restaurant. She'd get her little brother and sister to be the servers, running the orders from their parents, with Autry practicing her plating in the kitchen.
The Cumberland County Fair judges would arrive to Autry's station to find white linens, full place settings and a theme. She'd baste her meat with fresh herbs tied into a brush. "It was my secret weapon for years," she says. She won her first contest.
"But only because nobody else signed up," Autry says modestly, with a drawl as smooth as sweet tea. The competitions did bring out something in her, though. "I fell in love with food. I really did."
Now, Autry regularly ends up on lists of the South's finest chefs. She runs the kitchen of The Regional Kitchen & Public House in West Palm Beach, which keeps picking up its own version of county fair blue ribbons. Most notably, she was a semifinalist for the James Beard Foundation's best chef in the South award in 2018 and 2019.
It's funny to her now, because when she came home from Johnson & Wales University in Miami and told her parents she wanted to win a James Beard Award, her dad responded: "Oh, you talking about Jimmy Beard, the cotton farmer from down the street?"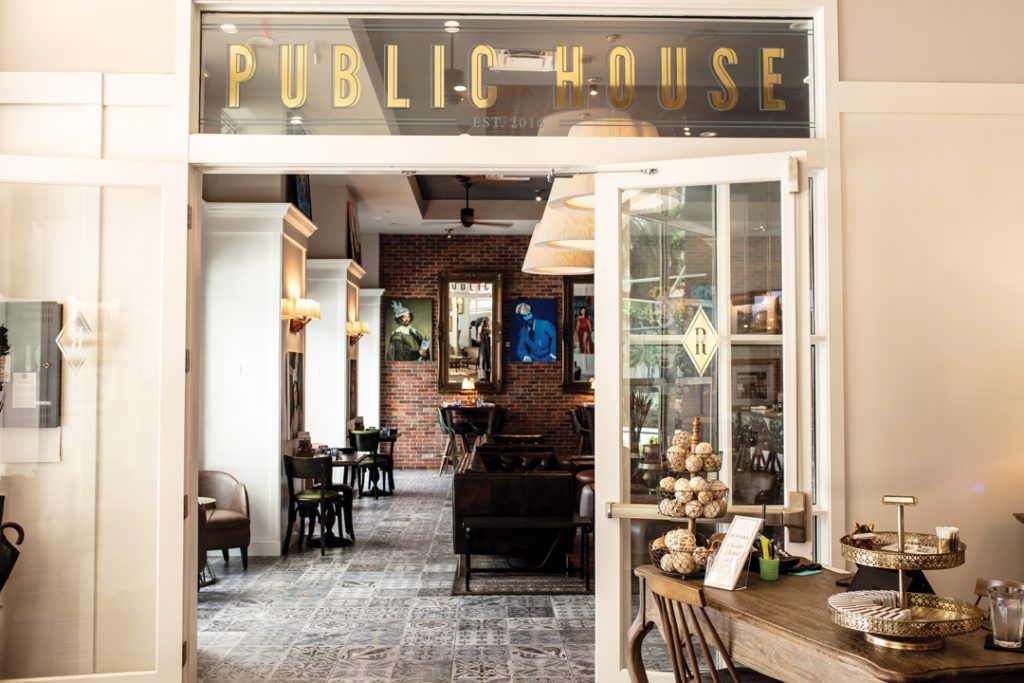 Culinary school helped her hone the skills she had learned from her grandmother, a Greek immigrant whose Sunday dinners combined Mediterranean food with Southern dishes: spanakopita served alongside collard greens, biscuits and fatback. Local grocery stores didn't have the ingredients her grandmother needed for traditional Greek dishes, so she'd wing it, combining cottage cheese, overcooked minute rice and salt to create a makeshift feta for spinach pies. Autry recalls going to a good Greek restaurant for the first time, hating it and calling up her grandmother to ask why. "Because you've been eating a Southern trash version of Greek food all your life, Lindsay," she said.
During school, Autry went to work under Michelle Bernstein, the darling of Miami, known for her Cuban-Jewish-Caribbean cuisine. Bernstein has a knack for making fine dining seem comforting—as if grandma fried up sweetbreads—and Autry identified with it. Autry worked for Bernstein in Miami and at a pair of spots in Mexico and then helped Bernstein open the Omphoy in Palm Beach. Then Autry took on her first starring role, in the kitchen at the Sundy House in Delray Beach.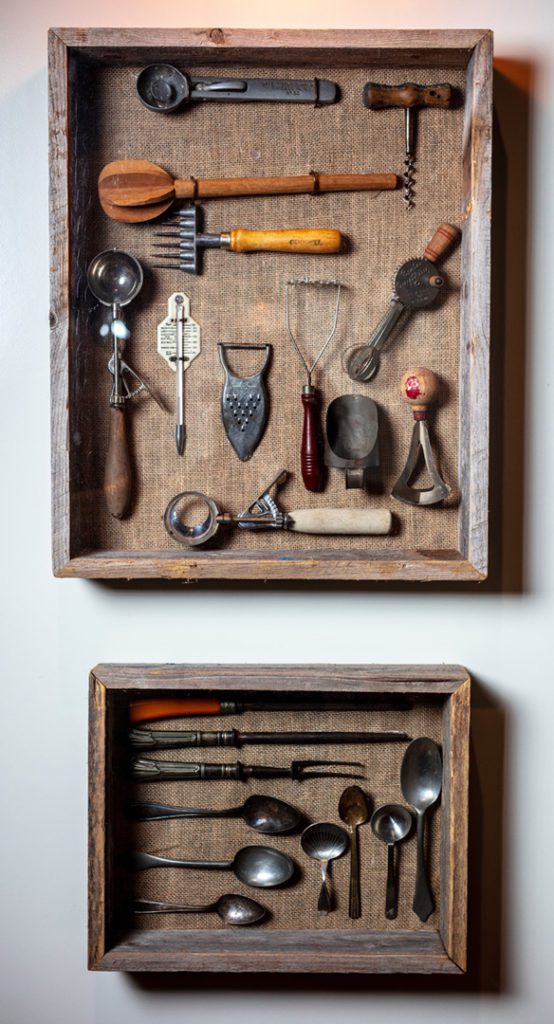 The thing that gave Autry star power is also something that now makes her cringe. The producers of Bravo's Top Chef tried to paint Autry as "strong-willed" (as she describes it) when she was a finalist on the ninth season, and in the marketing materials, her photo looks like someone else. They dolled her up in a dark chef's jacket, with heavy makeup and a short angled haircut. In just about every other picture of her, she looks like she's working the grill at a Charleston garden party, her blond hair pulled back tight, wearing the kind of cool apron you seen on bartenders nowadays, a smile that makes every corner of her face seem like it's grinning. She hates when that Bravo picture comes up. "My dad called after that came out and said, 'Who you think you are, Lara Croft, Tomb Raider?'"
When she began The Regional's build-out in 2015, it was daunting: a cavernous 10,000-square-foot space that she wanted to feel homey. Autry got her sense of style from mom. While all the other kids had lunchboxes, Autry took to school little picnic baskets holding containers artfully wrapped in burlap. The designer Autry and her business partner brought in to help with the restaurant said at one point, "I don't even know why I'm here."
Opened in 2016, the place makes you forget its size, feeling instead like you've walked into someone's home. Over the window to the kitchen, glass cabinets hold items Autry collected from the estate auctions one of her grandfathers used to run. The chopping block table in the dining room came from her other grandfather, once a butcher.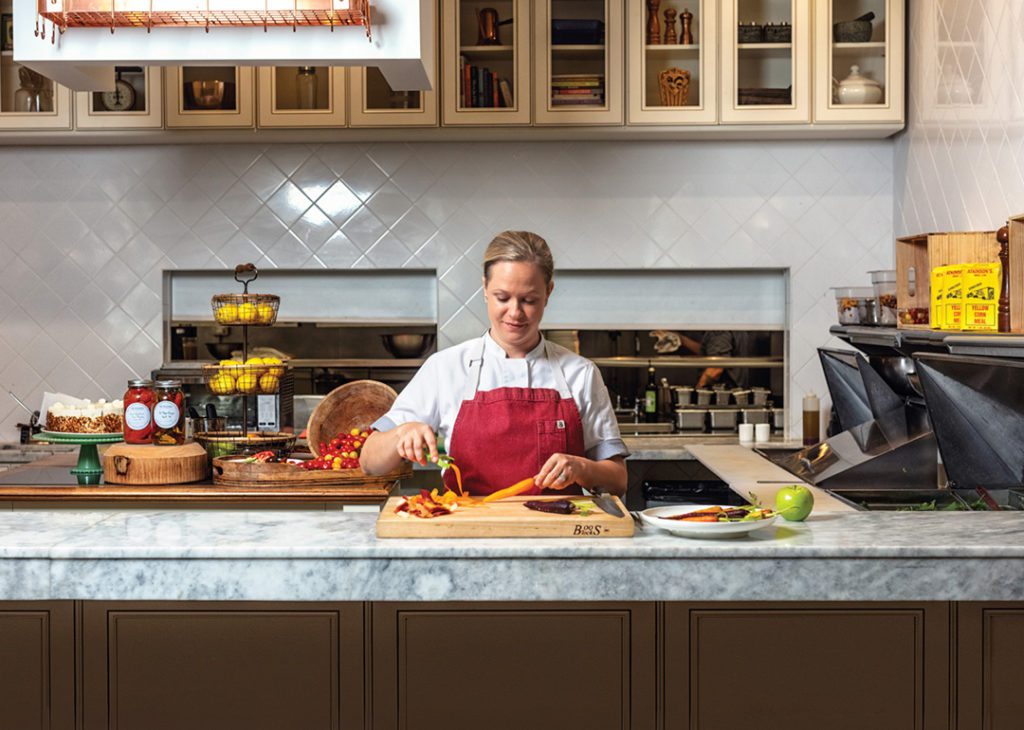 There's undoubtedly a Southern bent to The Regional, its signature dish a tomato pie that's a slice of North Carolina summer. But Autry's history also spills out on her menus, pozole she learned in Mexico, ceviche picked up in Miami and Mediterranean from her grandmother.
Autry's appearances on the James Beard semifinalist lists have brought her attention these past couple years, the kind she doesn't mind if the old dance team girls know about. Her dad called after the first one: "Jimmy Beard gonna be so proud of you."
Dad's always been a meat-and-potatoes guy, and while playing restaurant growing up, it used to drive Autry crazy that he'd push her vegetables to the side. "Now, when he comes to the restaurant," she says, "I give him ketchup with his steak."
---
THE REGIONAL KITCHEN & PUBLIC HOUSE
— LOCATION —
651 OKEECHOBEE BLVD.
WEST PALM BEACH
— HOURS —
MON.-THURS. 11:30 A.M.-9 P.M.
FRI.-SAT. 11:30 A.M.-10 P.M.
SUN. 11 A.M.-2:30 P.M.
AND 5 P.M.-9 P.M.
---
ENJOY THESE RECIPES BY CHEF LINDSAY AUTRY: