by

The Editors

|

September 18, 2019
Flamingo Steps up To Support Women's Surf Community in Jacksonville
Flamingo doubles the women's pro division prize to match the men's in Northeast Florida's WaveMasters Surf Contest, taking place Oct. 5 and 6 in Jacksonville Beach.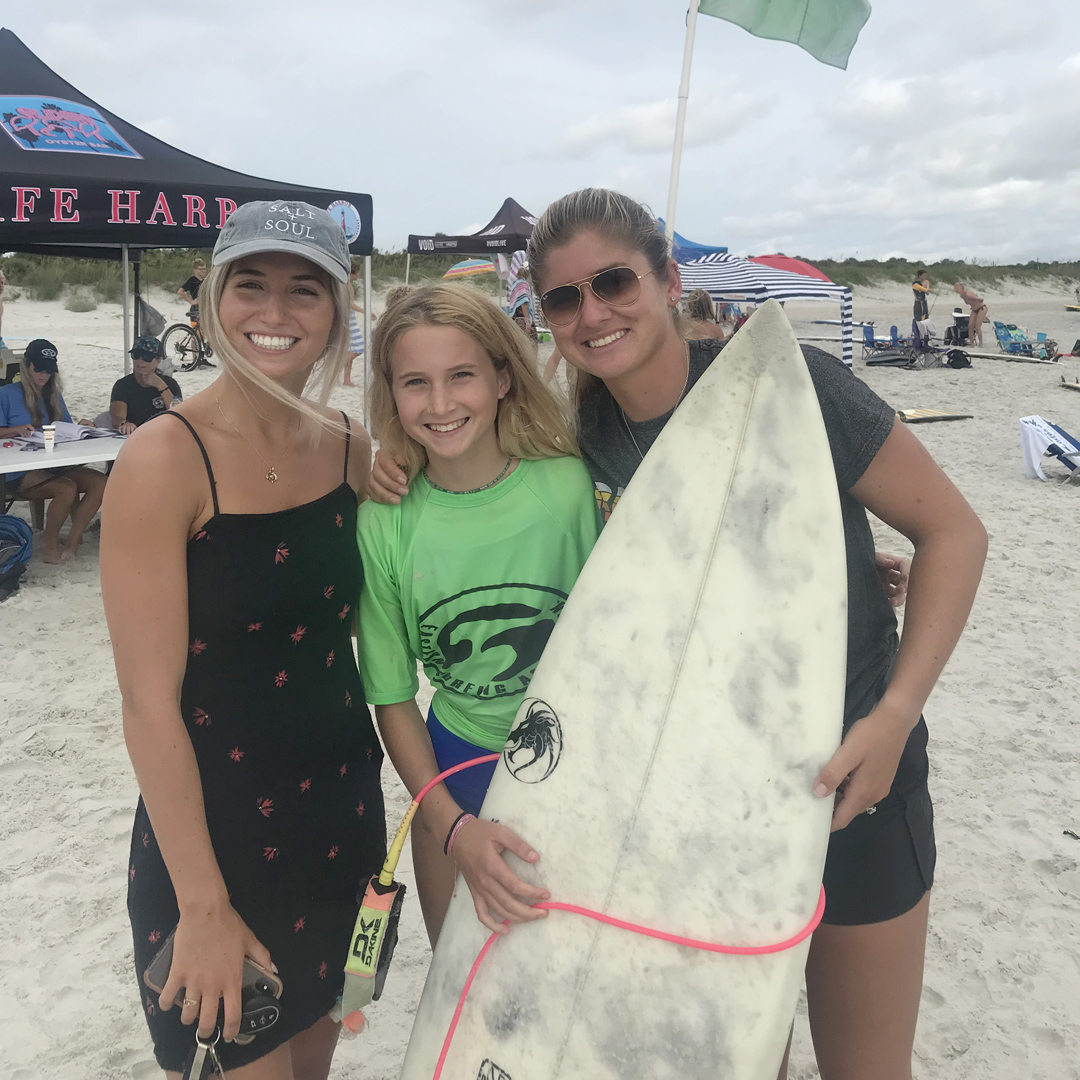 Flamingo—Florida's only statewide lifestyle media brand—paddles out in support of women's professional surfing in our hometown of Jacksonville Beach by doubling the WaveMasters Surf Contest US Assure women's pro division purse, bringing it to match the men's purse total at $10,000.
Before Flamingo joined the sponsors this week, the total purse for the WaveMasters US Assure women's pro division was $5,000, half of the TacoLu men's pro division purse.
"As the parent of two young girls who love surfing and competing in local contests in Northeast Florida, I started noticing a huge disparity in payouts for women professionals in our surf community. Our girls look up to both the professional men and women as mentors," said Flamingo founder Jamie Rich. "Seeing the men's and women's first-place winners standing on the stage at the end of an amazing surf event holding giant checks with drastically different amounts struck a chord with me."
The debate over equal pay for female and male competitors was addressed on a global scale this year when the World Surf League, which organizes the annual tour of professional surf competitions around the world, rolled out new standards declaring equal prize money in 2019. Flamingo hopes to set the tone for female surfers throughout Florida and the Southeast by contributing to the WaveMasters Surf Contest, Northeast Florida's biggest contest of the season.
Flamingo's support aims to draw more competitors to the sport overall and allow the women competing on a professional level to focus on honing their talents.
"WaveMasters has been one of the most anticipated surf events of the year in Jacksonville for more than 30 years," Rich said. "But this year will be extra special for the female competitors, who have more to gain than ever, and I hope to spark continued positive change for the sport in the Sunshine State."