by

Rob Rushin

|

September 13, 2018
Fledglings: Keepin' It Classic with Casey Shea
Long on his own as a singer-songwriter, Ponte Vedra's Casey Shea travels down a new road with Grand Canyon
[caption id="attachment_9071" align="alignright" width="720"]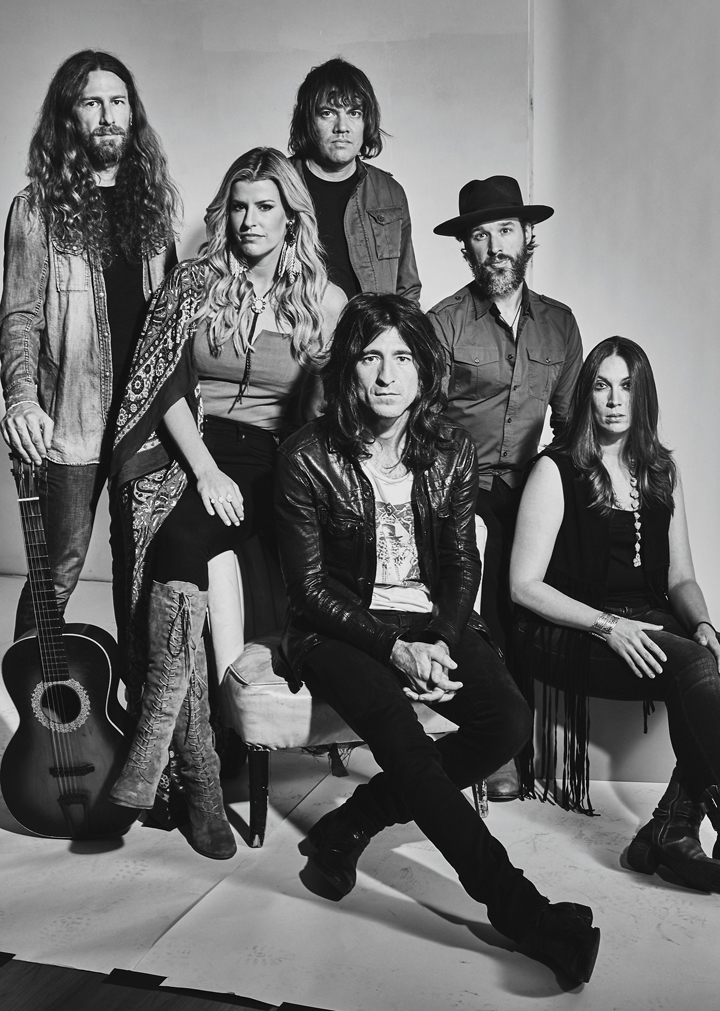 Grand Canyon's West Coast rock 'n' roll sound draws from artists like Tom Petty and Fleetwood Mac. Photography by Amanda Rowan[/caption]
Casey Shea grew up near Jacksonville in Ponte Vedra Beach before striking out to New York and Nashville to pursue his musical dreams as a singer-songwriter and guitarist. After three solo albums, Shea finds himself a member of Los Angeles–based Grand Canyon, creating a lush classic rock brew that echoes Tom Petty, Bruce Springsteen, Fleetwood Mac and the Stones. Now Shea and Grand Canyon are hanging their hopes on a hit with their debut single, "Lucinda."
HOW DOES THE SMALL TOWN OF PONTE VEDRA BEACH FIGURE INTO YOUR WORK?
CS: I was pretty sheltered growing up in Ponte Vedra. The older I get, the more I realize how lucky I was. In terms of artistic vision, I think the innocence and boredom of suburbia-by-the-beach probably kept my imagination healthy. I live in Los Angeles now, which is a nice mix of that laid-back lifestyle and big city life.
AFTER THREE SOLO ALBUMS, HOW'S LIFE IN A BAND?
CS: The idea of a band has always been more attractive to me [than being on my own]. I love the mystique, imagery and drama that come when a group is greater than the sum of its parts. However, being in a band is like being married to four or five people at once. Finding the right personalities that can survive one rehearsal, let alone an album cycle, is about impossible. When you're solo, what you say goes. That's great if you're a one-in-a-billion genius, but I think compromise and outside opinions can sometimes be just what an artist or band needs to reach new heights.
Grand Canyon describes its sound as "the antithesis of modern pop music."
CS: Well, for one thing, we play instruments! Also, when we play live, we don't play to tracks [in the background], which is sadly the exception rather than the norm in today's world. At the heart of it, we're a classic West Coast rock 'n' roll band trying to pay homage to The Byrds, Tom Petty and Fleetwood Mac and pick up where they left off. Unfortunately, I can't think of many modern acts trying to keep that dream alive.
WHAT THREE MUSICIANS WOULD YOU INVITE TO DINNER?
CS: John, Paul and George, because, the Beatles. If Ringo could be the server, that would be a plus.
WHERE ARE YOU IN FIVE YEARS?
CS: The toppermost of the poppermost! The initial goal is to tour and tour and tour, developing a loyal fan base so we can play and release music until we're old and gray.
The real long game is to be successful enough musically to have a tequila company and a chain of West Coast classic rock–themed clubs and bars named after our song "Shangri-La La Land." If anyone who's reading can help make that a reality, hit me up.
---
5 Top Songs by Casey Shea and Grand Canyon
"Standing in the shadows"
Single by Grand Canyon

"Good man"
Love Is Here To Stay by C.S.

"It is what it is"
In Your Head by C.S.

"Roll your windows down"
Love Is Here To Stay by C. S.

"Can't get enough"
In Your Head by C.S.
---