by

Carlton Ward Jr.

|

June 14, 2018
Florida Wild: Dry County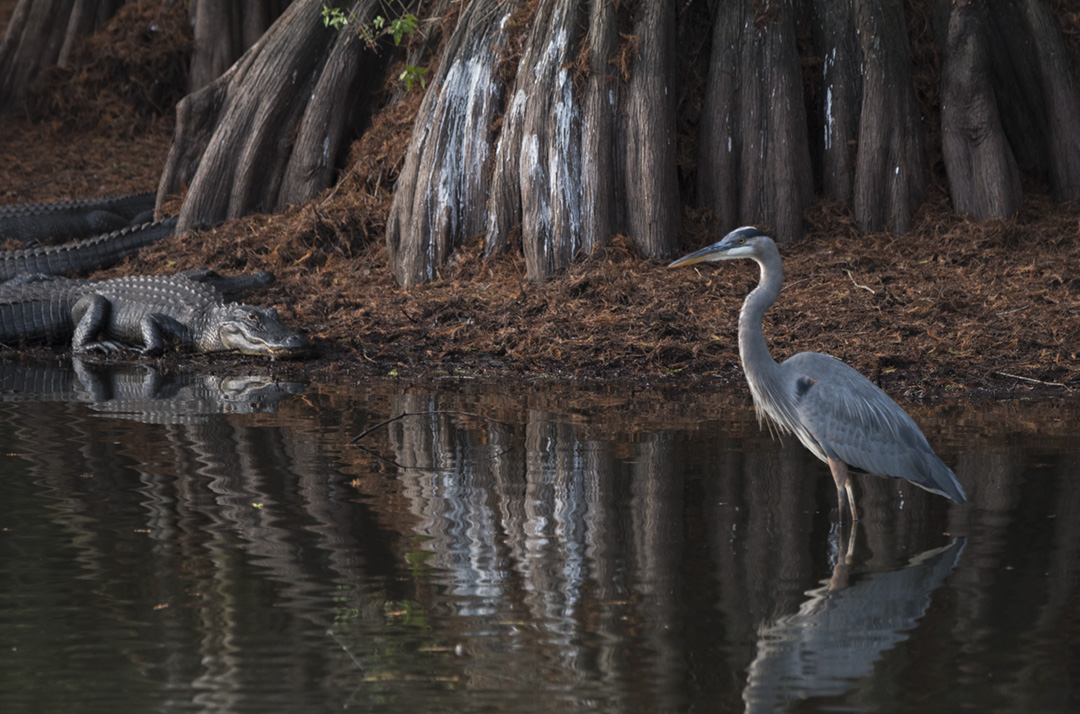 The cycle of the seasons in Florida swamps revolves around water. I think of seasons in terms of wet or dry more than anything else. Typically summer and fall are wet, with winter and spring being dry, but that is not always the case. A dry summer in 2015 was followed by a wet winter in 2016 that delivered water to the swamps year-round. Some wetlands didn't drain for nearly two years. When the seasons do change, the shift can be extreme. I've seen the woods go from flooding to burning and back in a matter of weeks. After an intense spring drought, the South Florida wet season of 2017 came so decisively that swamps filled in a matter of days, and about 90 inches of rain proceeded to fall during the second half of the year in the Florida Panther National Wildlife Refuge.
During the wet season, rainfall fills swamps, wetlands, rivers and creeks. The buttressed roots of the cypress trees in this photo would be completely covered by water. And wildlife—alligators, fish, amphibians and wading birds—would be scattered across thousands of acres of flooded lowlands. But in the wet season, if water becomes scarce, wildlife congregates around shrinking wetlands. That was the case at Babcock Ranch, where the alligators and a great blue heron seemed to arrive at an uneasy truce. Both bird and reptile could take advantage of fish concentrated in the diminishing pond, perhaps helping keep bird off the menu.
The Babcock Ranch Preserve is a 68,000-acre state preserve inland of Fort Myers. The land is managed for agriculture, including cattle, timber and crops, while also providing wildland habitat for threatened and endangered species such as wood storks, swallow-tailed kites and Florida panthers. The 10,000-acre Telegraph Cypress Swamp, where this photograph was taken, is the defining feature of Babcock Ranch. The Babcock Ranch Eco-Tour uses open buses to guide visitors into the swamp, surveying this exact location.
READ MORE PHOTOGRAPHS AND FIELD NOTES BY CARLTON WARD JR.