Leon Majcen: From Prague to Nashville—A Modern Highwayman's Musical Journey
Meet Leon Majcen, a Clearwater songwriter with a captivating story, picking up where the outlaw country legends left off.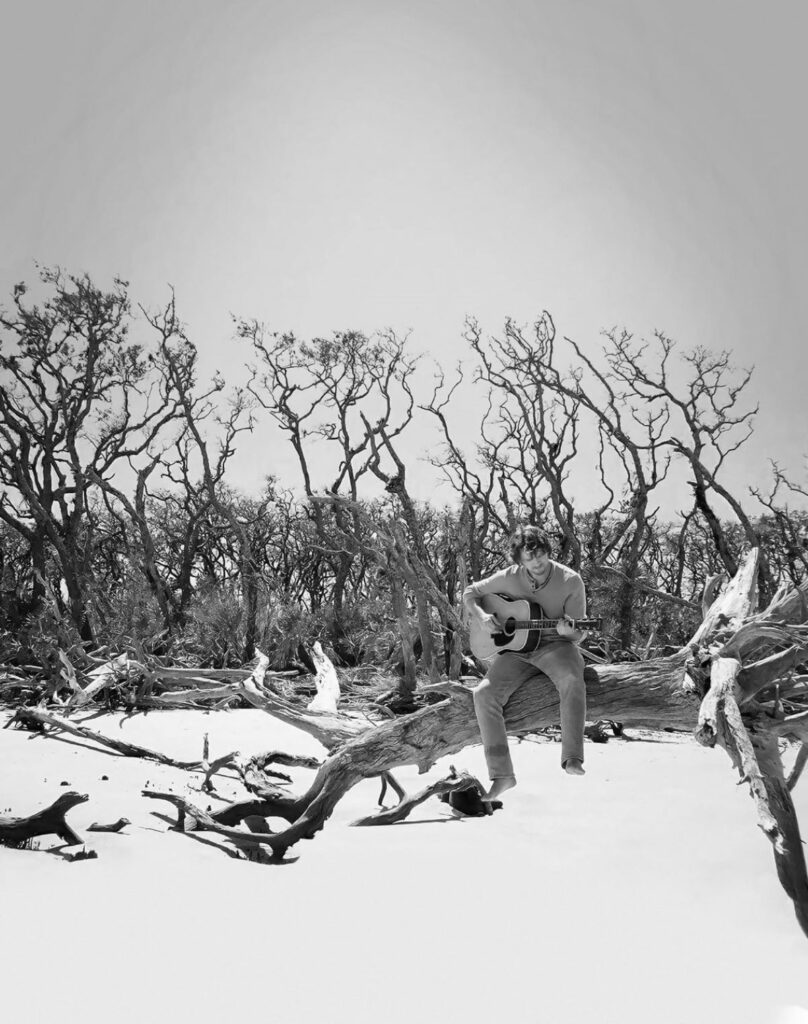 Leon Majcen is a modern highwayman. Rolling down long, unyielding roads, crisscrossing the nation in pursuit of his songwriting craft, Majcen often seizes the moment when inspiration strikes by stopping his truck, hopping on the tailgate and strumming his guitar against a backdrop of Montana mountain peaks. It's surprising then to learn that the 24-year-old musician's journey began among the baroque churches of Prague, not the foothills of Montana or Appalachia. Born in the Czech Republic to two Bosnian refugees, Majcen moved to Clearwater, Florida, with his parents before turning two. It was his father who loved outlaw country and introduced the young Majcen to the original Highwaymen (Kris Kristofferson, Johnny Cash, Waylon Jennings and Willie Nelson). Some might call him an old soul, given his mature demeanor and reverence for folk music greats such as Guy Clark and Bob Dylan. Majcen already has a decade of experience behind him, cutting his teeth playing the bars and coffee shops of St. Petersburg at age 14. But in 2018, he left home to study at New York University. Two years later, homesick and ready for a break, he returned to the Sunshine State looking for a change. It was then that he wrote and recorded his first album, Back 'till I'm Gone. For the first six months of 2023, he toured the country, staving off highway hypnosis by playing his favorite songs up and down the East Coast and throughout the American West. Flamingo recently caught up with Majcen at his Nashville home, where he lives, writes music, and is preparing to release his next album this fall.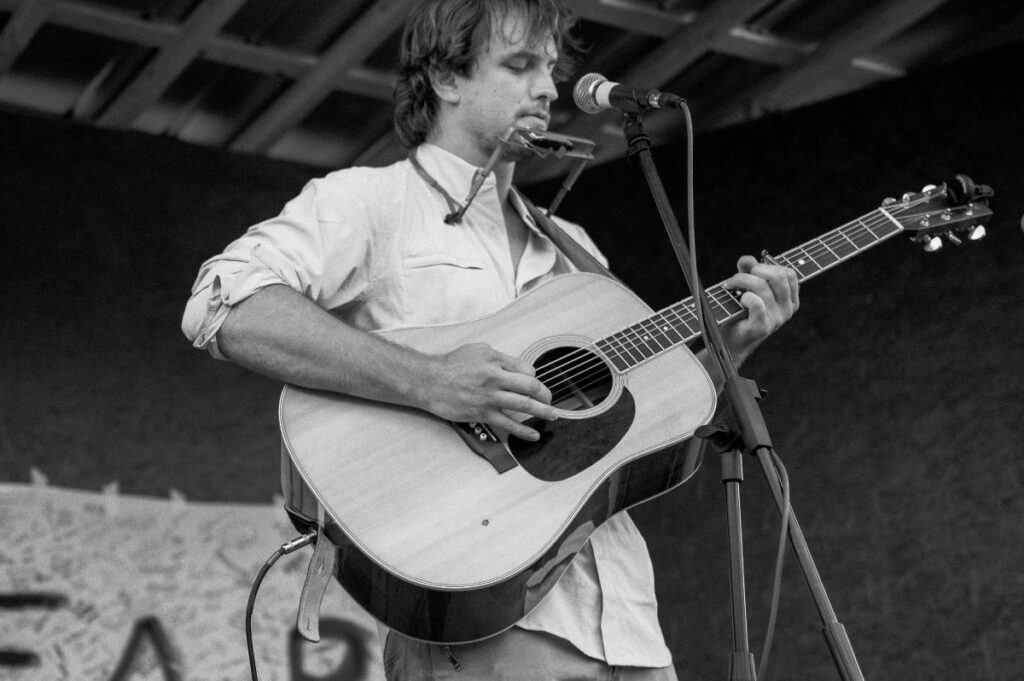 Tell me about your first introduction to country music.
My dad was a pretty big Bob Dylan and Kris Kristofferson fan. Even back in Bosnia, he had all these vinyls and stuff. He kind of got the ball rolling on that when I was young. And then there was one Townes Van Zandt performance out of that movie, Heartworn Highways. I saw this clip of Van Zandt just picking "Pancho and Lefty" in the kitchen with his friends who were hanging out in the back. I think I was 15 when I saw that for the first time, and I was immediately hooked. I was like, "Who's this guy?" I just fell down the rabbit hole.
How has your time in Florida influenced your music?
You know, when you're younger, nobody thinks where they grew up is cool. It kind of took leaving for me to see that. I guess I'm just more proud and appreciative of where I grew up. Now, I really love Florida, and every time I leave, I remember how much I do. I wrote this song, "Black Crow" off my last album, Back 'till I'm Gone. I have this family friend that owns a coffee shop called the Black Crow, and his son was working there. We were buddies, and I just came in one night right before I left for New York. He was closing up shop, and I was kind of distracting him … they had an upright piano there, and I sat and played and then he took a break to help me. We ended up writing that song on the back of a brown paper muffin bag.
You were on Season 18 of "American Idol" for a brief stint. Tell us about that experience and what you learned.
I was in New York at the time, and they have people that are scouring Instagram and Facebook and YouTube. This lady reached out and asked me if I would be interested in auditioning, and I was definitely up for it. I took a bus to Washington, D.C. I had auditioned for some of these shows when I was super young, so I didn't expect it to go anywhere. Like before, I hadn't even gotten in front of the real judges, you know, you're just auditioning for producers and all the people behind the scenes. But this was the first time I had gotten in front of the celebrity judges, and two of them said yes. Lionel Richie said no, but Luke Bryan and Katy Perry said yes, so I had two out of three … going to Hollywood!
A few months later, I made it past the first round in Hollywood. After that, they did the group round. I partnered up with Lauren Mascitti. She was super talented and a killer songwriter, too. We were both into the same kind of music, so we ended up singing "Jackson" by Johnny Cash and June Carter Cash together. She ended up going through to the next round. I got sent home and unfortunately, that was the only part they showed, just me getting sent home. But you know, shit happens. [Laughs] I think my main takeaway was that I didn't want to sit in the audition room for that long anymore. But it was a really good experience. I met a lot of great people, and it was kind of cool to just see how things work behind the scenes.
One influence that's pretty evident in your music is John Prine. Can you talk about how he's molded your songwriting?
Yeah, I wrote "World Gone By" about John Prine when he passed away [in April 2020]. I was pretty bummed out about that. I actually remember when I found out he had passed. I was out fishing with my dad. We were just hanging out, talking, and he saw something that came up on American Songwriter magazine that John had passed and at the time I had a verse written. Like the first verse of that song, "The kids are running around, climbing the trees / Picking the flowers and chasing the bees." My sister was about to have her first kid at the time, and I was super excited to become an uncle. Initially, I kind of started writing the song about, you know, my niece being born in the middle of a pandemic. And then when John Prine died, I kind of figured, well, this sounds like a John Prine song. I want to really, you know, pay my respects and tip my hat, kind of thank him for all the inspiration he gave me.
What's next for you?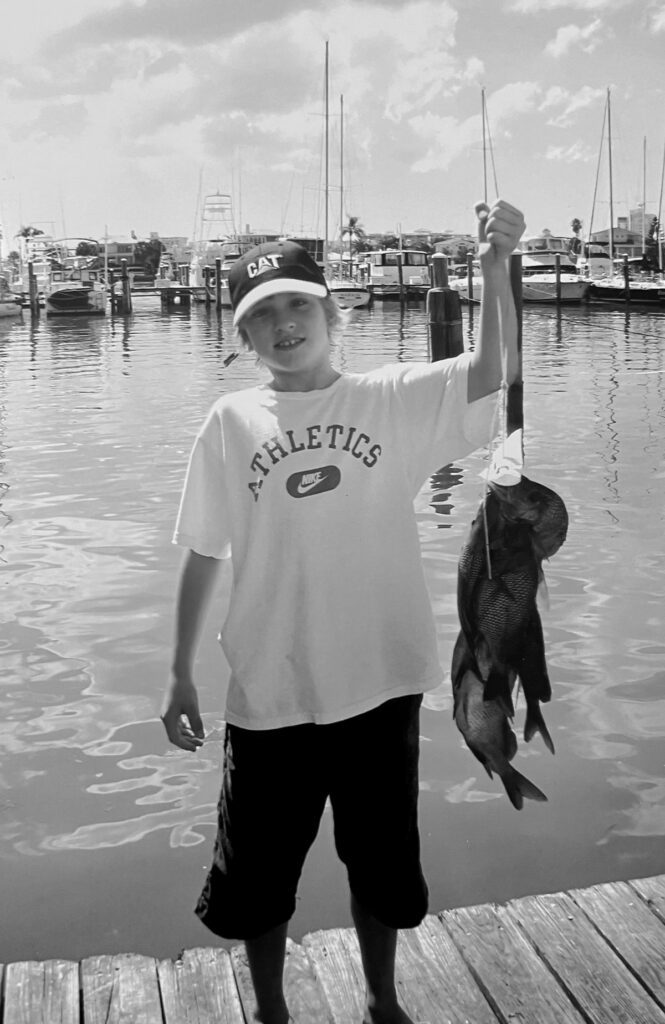 I have an album that's coming out in the fall. I got a few more singles I want to put out before then. A lot of those songs have references to Florida and my upbringing there, and some of them are a little more tongue-in-cheek. And then, I'm playing Americanafest in Nashville ... I'm super excited about that. I've applied for it a few years now, so it feels good to be on the lineup.
---
5 Top Tunes
"World Gone By" Single, 2021
"Wandering Fast" Single, 2023
"I'll Be Here In the Morning" Back 'till I'm Gone, 2020
"Bars, Beds & Cards" Back 'till I'm Gone, 2020
"Separate Ways" Single, 2023