by

Carrie Honaker

|

October 17, 2023
Miami Beach This Fall and Winter: Your Guide to a Season of Adventure and Art
Fall and winter are the perfect time to visit Miami Beach with everything from pickleball tournaments to global art fairs and new events that help you explore the city.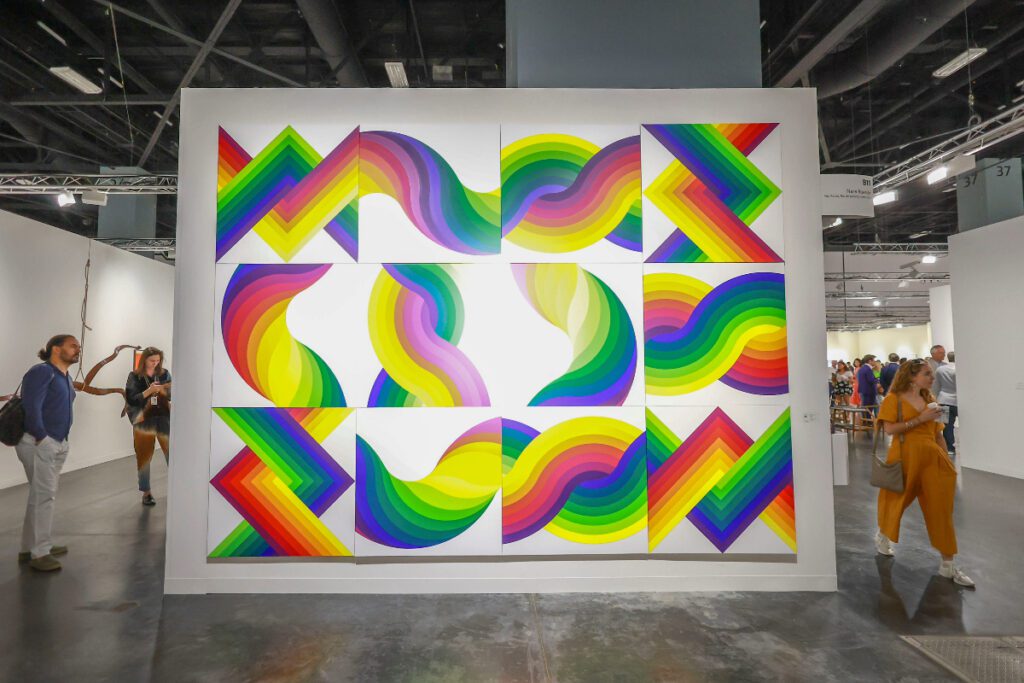 As much as we love lounging by its beautiful pools or sunning on its perfect sand, Miami Beach during the fall and winter is a hub of activity for the get-up-and-go traveler. On top of all its built-in beauty—gorgeous beaches, luxury hotels, Michelin-star restaurants—the urban island has more must-do events than any other city in the state. From working up a sweat to flexing your artistic muscle, there are events for the mind, body and soul. Here are a few of our favorite things to do this season in this tropical paradise.
Stay & Play
As you look for a place to stay in Miami Beach, consider a hotel participating in the No Vacancy public art exhibition, a juried competition happening inside the lobbies and common spaces of some of the city's most iconic hotels, like The Betsy South Beach and Faena Miami Beach, throughout November and December. This free art exhibit is open to the public, spotlights local artists and sparks critical conversation at 12 participating hotels. Stay at one, but see them all.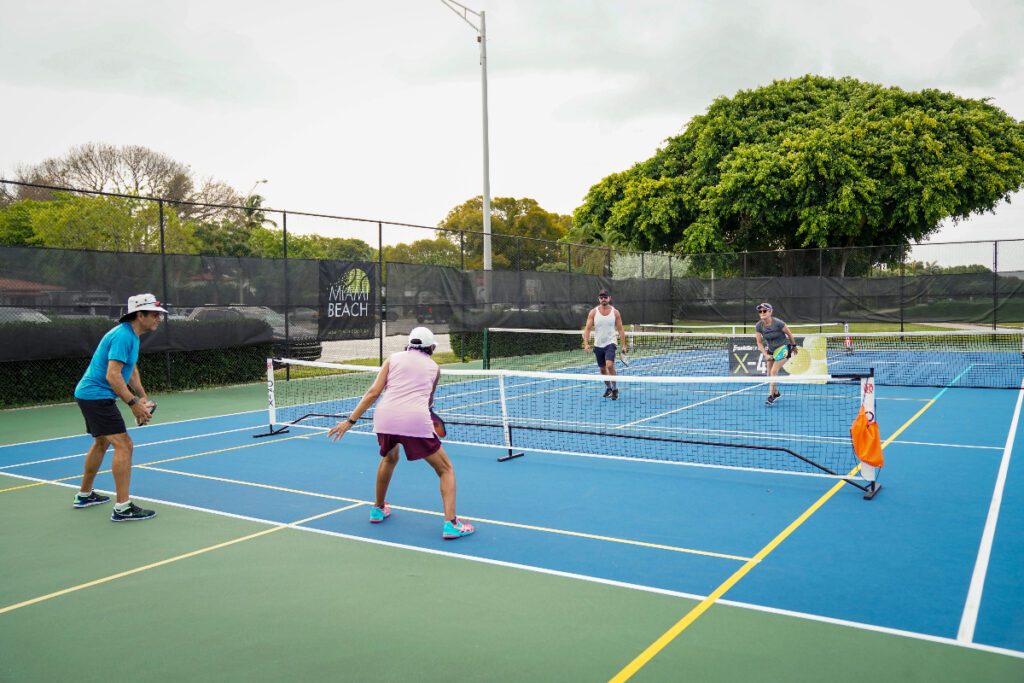 Pickle Party
Dinkers do it best against the backdrop of South Beach, with its iconic Art Deco architecture and palm-tree-lined beaches. Pickleball enthusiasts can show off their skills at the South Beach Slam powered by Fisker, Miami Beach's first amateur pickleball doubles tournament, taking place Nov. 17–19. Pack your paddles and head to 1665 Lenox Avenue on Lincoln Road to compete for the cup or just come to laugh and learn. Play for fun (and for free) on Friday when kids and newbies are invited to open-play sessions. But bring your game face on Saturday and Sunday when the competition gets serious with $12,000 in cash prizes up for grabs. Visit SouthBeachSlam.com for more tournament information.
Culture Club
Each November, emerging and established artists, galleries and non-profit organizations gather in South Florida for an international art explosion during Art Week Miami Beach. More than 1,200 galleries and 20 art fairs, including Art Basel Miami Beach, draw art collectors, enthusiasts and tourists from around the world looking to discover the next great movement.
An interactive map on the Art Week Miami Beach website will help plot your stops to make the most of the incredible pieces on display. A must-visit is DesignMiami/, an international presence of all things contemporary design. For their 19th edition, DesignMiami/ presents Where We Stand, a curation of furniture, installations, decorative art, sculptures and more that reflect on design's role throughout history and into our modern day.
Considered the crown jewel of Art Week, Art Basel Miami Beach is a sprawling showcase that takes place inside the Miami Beach Convention Center. Leading galleries from across five continents present works by world-renowned and emerging artists. Stroll the maze of modern and contemporary art pushing the boundaries of identity, take in textile sculptures that question cultural norms and absorb indigenous art that upends stereotypes. Find yourself at the heart of the global art scene during this annual fete.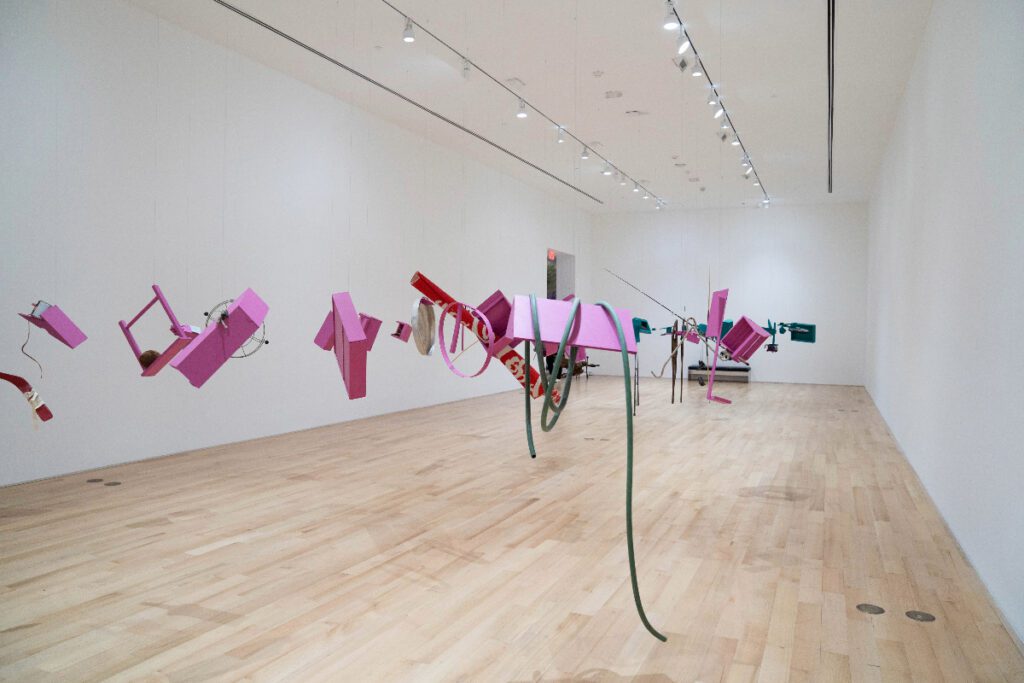 Keep it Moving
Suspended above Española Way, a historic Old-World European neighborhood in Miami Beach, a public art installation Elevate Española transforms the historic area into a thought-provoking moment between the viewer, the artist and the piece. The program launched in 2022 with an installation by Miami Beach resident and Haitian-born artist Edouard Duval-Carrié called "Trapeze Contortionists." The latest installation, from Brazilian artist Assume Vivid Astro Focus, is on display until March 2024. The artwork is inspired by the local drag scene in Miami Beach and features details from these artists' personas. This popular pedestrian thoroughfare becomes a beacon of cultural awareness through the city's Art in Public Places program.
Every third Thursday between the months of October 2023 and May 2024, Culture Crawl unfolds around Miami Beach. Backstage tours, exhibition openings and films in the park take place across multiple locations around the city, and it's all free. Most of the events can be accessed by biking or walking, but a free trolley is also provided with a route dedicated to the Culture Crawl. Take in outdoor sculptures, listen to live multi-media performances, experience guided museum tours, meander through botanical gardens, dance to pop-up musical performances or see inside working artist studios. There is an event for every taste, from classic to modern, mixed media to sculpture, and auditory to visual.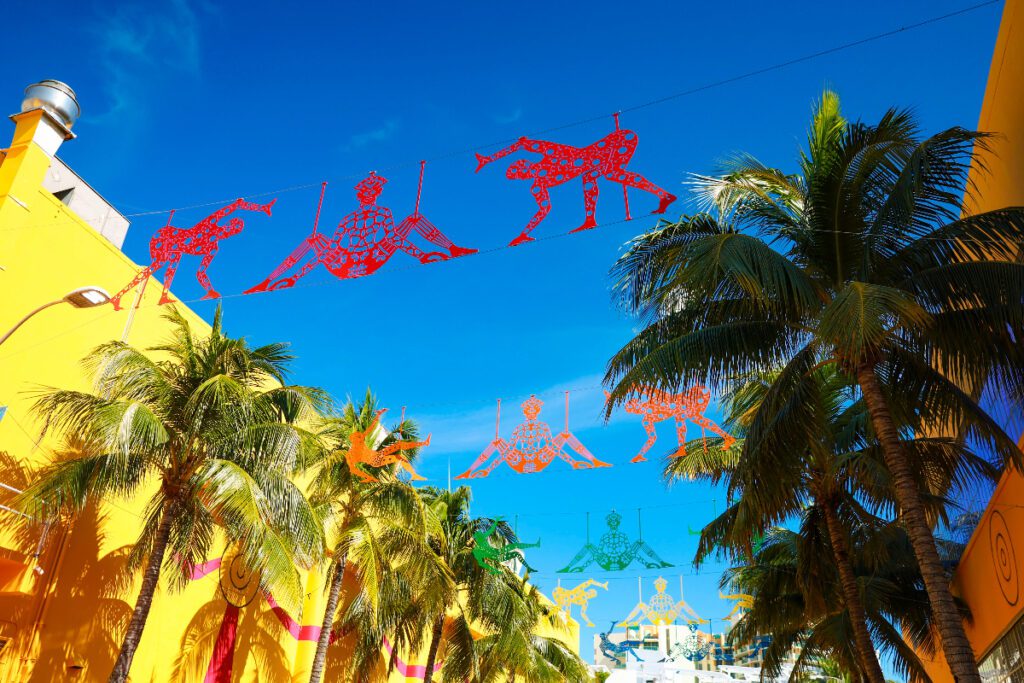 Welcome to Miami Beach
From pickleball courts to cultural corridors, a host of family-friendly activities will keep travelers of all ages engaged. Inclusivity is more than a buzzword in Miami Beach with wheelchair-accessible ramps and myriad LGBTQ-focused events and safe-space hotels throughout the city. Miami Beach opens its arms to welcome all.