by

The Editors

|

October 4, 2023
Must-See Events in Florida this Fall and Winter
From country rodeos and songwriting festivals to science exhibitions and sand sculpting competitions, we've made an itinerary with our favorite events throughout Florida this season.
NORTH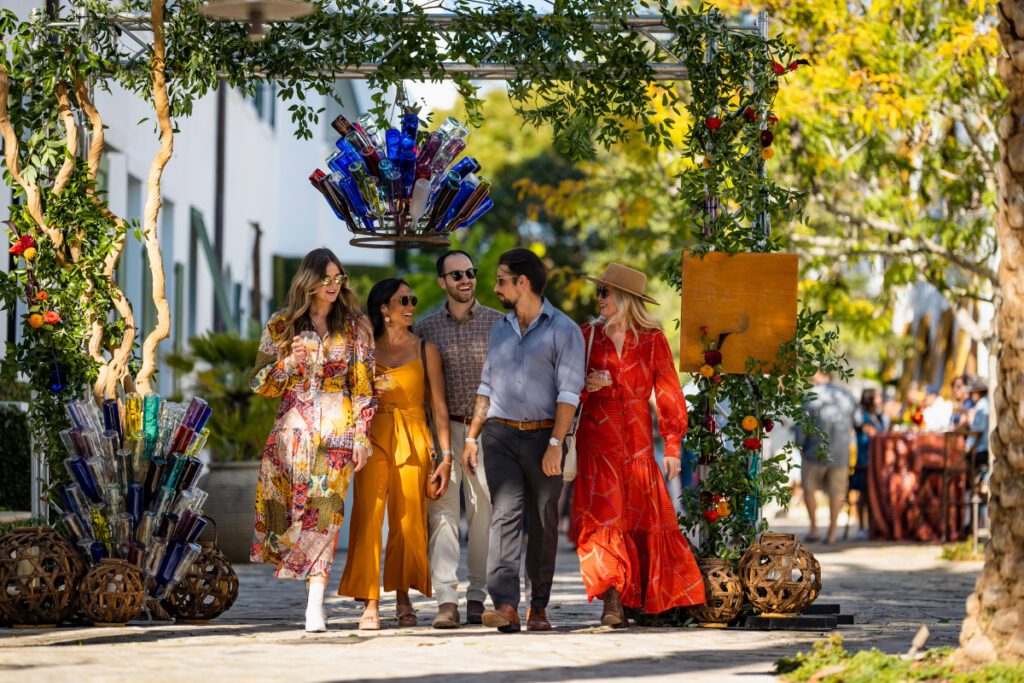 Alys Beach Crafted
Alys Beach
Oct. 25–28
Prepare your senses for one of the most spirited soirees in the state. Sip wine and artisanal beers, learn to make the perfect espresso martini from a master mixologist or discover one-of-a-kind gifts made by curated artisans at the Makers Market. This fine crafts festival grew out of the Firkin Fete, a gathering of local brewers each offering 11-gallon kegs (or firkins) of which the flavors were unknown to all until they were tapped at the fest. Though known for an array of wine tastings and cocktail classes, Alys Beach Crafted is not solely a celebration of libations. It's also an ode to artists—the crafters whose hands breathe life into the handmade goods on display. Paint a masterpiece alongside local artist Justin Gaffrey or become a leathersmith working with Jeni Bailey. Set against the stunning backdrop of Alys Beach along Highway 30A, it's a tasteful journey for curious connoisseurs of craft.
alysbeachcrafted.com
---
Sea and Sky Air Show
Jacksonville Beach
Oct. 21–22
The roar of engines, the swirl of contrails and the dance of the Blue Angels—you'll be stretching your neck to take in this spectacle of aviation awe. These military aerobatics are bound to leave hearts racing and minds soaring.
specialevents.coj.net
---
Foo Foo Festival
Pensacola
Nov. 2–13
This culmination of the arts is a 12-day kaleidoscope of all things creative. From a rhythmic jazz ensemble to a DIY street parade, every corner of the fine arts is on display at this sophisticated Southern celebration.
foofoofest.com
---
Florida Seafood Festival
Apalachicola
Nov. 3–4
Dive into a plateful of coastal cuisine at North Florida's favorite fete for deep-sea delights. This maritime jubilee boasts buttery crab legs, an oyster shucking contest, live music and their famous blue crab race. floridaseafoodfestival.com
---
Super Girl Surf Pro
Jacksonville Beach
Nov. 10–12
There's something in the water at this three-day surfing competition—female empowerment. Watch women conquer the waves, dominate the court, shake the stage and shatter the glass ceiling.
supergirljax.com
---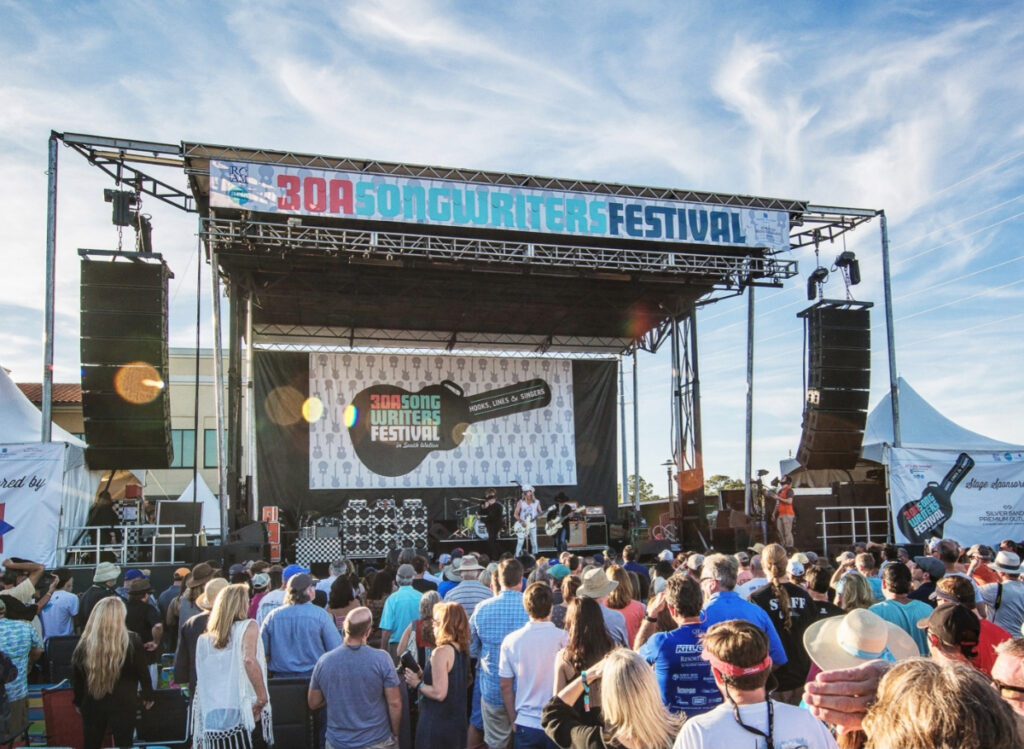 30A Songwriters Festival
Walton County
Jan. 12–15
Set on a picturesque beach highway, this meeting of musical minds brings together more than 175 singer-songwriters, from up-and-comers to big-time artists, who perform their original melodies and transform intimate venues into sonic sanctuaries.
30asongwritersfestival.com
---
Ringling Bros. Circus
Jacksonville
Jan. 19–21
Step right up and see "The Greatest Show on Earth!" With mesmerizing physical feats and daring acrobatics, this event has long captured the attention of people worldwide. Catch the return of the Ringling Bros. & Barnum and Bailey Circus, after a 7-year hiatus, around the state this winter.
ringling.com
---
CENTRAL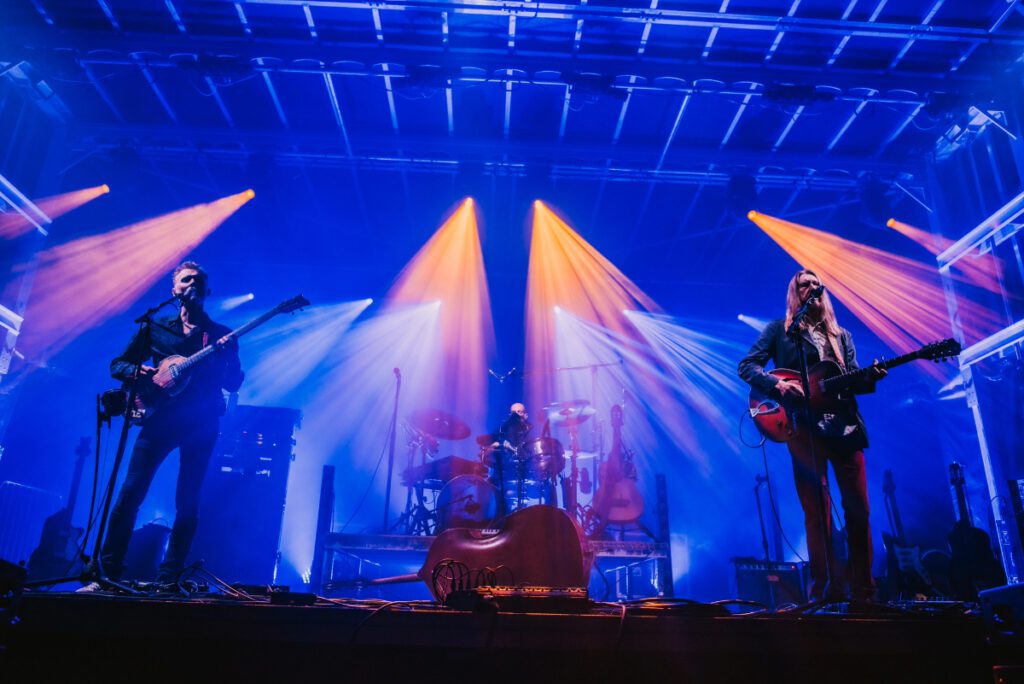 Orange Blossom Revue
Lake Wales
Dec. 1–2
With hands raised and voices lifted, you can't help but have a near religious experience under the oaks at this annual American roots music festival in Lake Wailes Park. Headliners include nationally acclaimed musicians and regional roots bands from the likes of JJ Grey & Mofro, The Wood Brothers, Harper O'Neill and more. In between sets, nosh on eats from a fleet of food trucks and wash 'em down with craft beer on tap from a hive of hops makers. Don't want to miss a moment of this musical revival? Tuck in under the trees. For the first time, weekend pass holders can pitch tents or hook up RVs to stay on-site at the park. On top of showcasing some of the South's most notable musicians, this annual fundraiser supports the Blossom Charitable Foundation, Inc., providing art and education opportunities, plus music-based recreational programs, for the Lake Wales community.
---
Rock 'N' Brews BBQ Festival
Lake Wales
Oct. 26–28
Mouthwatering BBQ meets local musicians at this sweet-and-smoky event. With a craft fair, bonfire party and a four-hour riverside concert, you'll get your fill of good tunes and grilled grub.
rocknbrewsbbq.com
---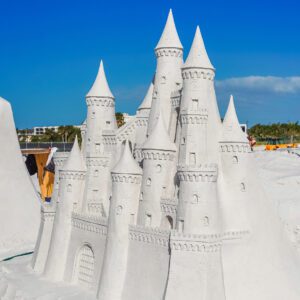 Siesta Key Crystal Classic
Siesta Beach
Nov. 10–13
These works aren't made from a plastic sandcastle mold. This sand-sculpting contest defies the laws of physics as 24 artists compete for the prestigious Crystal Classic title.
siestakeycrystalclassic.com
---
Streamsong Holiday Cup
Bowling Green
Dec. 27–29
Cap off the holidays at this luxury golf resort, with landscapes reminiscent of Ireland's iconic courses, for a tournament blending sport, camaraderie and festive allure.
streamsongresort.com
---
Gasparilla Pirate Fest
Tampa
Jan. 27
Climb aboard as the buccaneers of Ye Mystic Krewe of Gasparilla invade Bayshore Boulevard in search of the key to the city. With an endless stream of parades and revelry, this signature pirate-themed festival charts a course for treasured moments, over-the-top costumes and plenty of rum.
gasparillapiratefest.com
---
Sanford Porchfest
Sanford
Feb. 24
More than a block party, this down-to-earth music festival invites both neighbors and out-of-towners to porch-hop historic downtown's homes, which for one day become a collection of stages for local artists. Every intimate performance is free and within walking distance, or a quick golf cart ride, from each other. sanfordporchfest.org
---
SOUTH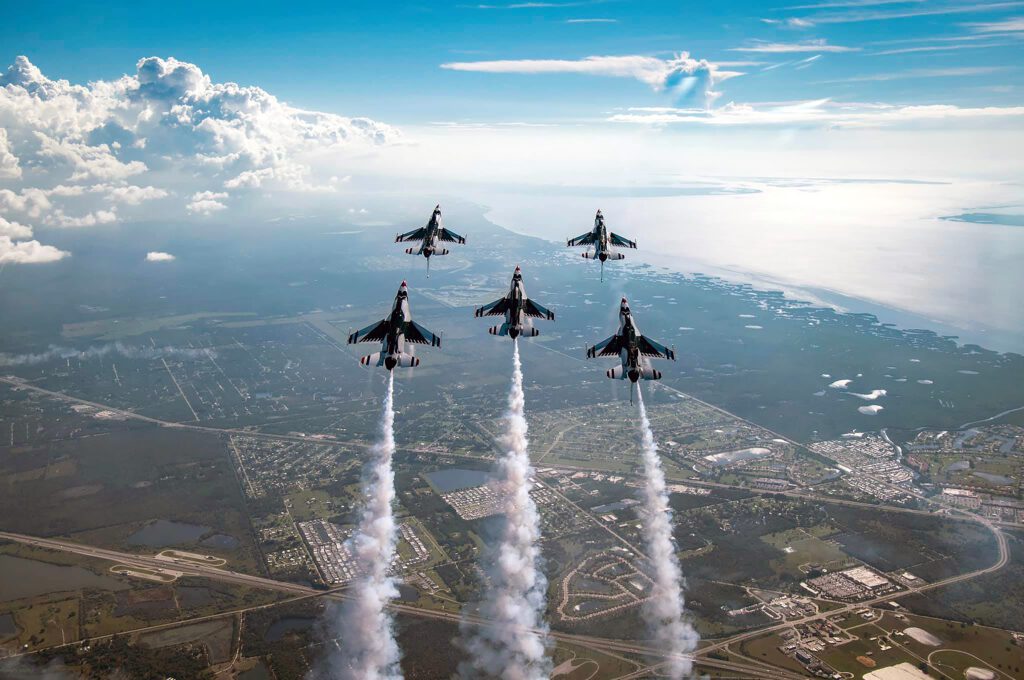 Florida International Air Show
Punta Gorda
Nov. 4–5
Pack plenty of provisions and head to the airport, although you won't be the one catching a plane during this weekend of aeronautical action. All eyes turn to the sky as some of the nation's best aerial acrobats soar high above as this two-day spectacular unfolds at the Punta Gorda Airport, its home for 42 years. Experience the G-forces of the USAF Thunderbirds, F-16 Fighting Falcons, as they scream past in their famous four-ship diamond formation. And don't forget to breathe when national aerobatic champion and six-time US Aerobatic Team member Patty Wagstaff barrel rolls through the clouds and dives down to buzz the crowd in her low-flying show. Not all the acts stay inside their aircraft. The Special Operations Para-Commandos, an aerial parachute demonstration team of active-duty military members, defy gravity, twisting and flipping through the air waving flags and sparklers. It's a perfect weekend of wonder in the sky and on the ground in Southwest Florida.
floridaairshow.com
---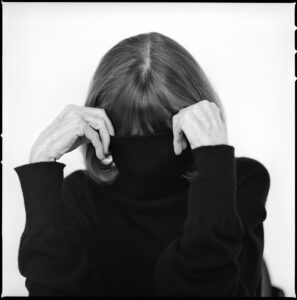 Joan Didion: What She Means
Miami
Now-Jan. 7
Examine the life of famed writer Joan Didion through visual arts. Curated by novelist Hilton Als, this exhibit, based on his book "What She Means," shows stages of Didion's life through 50 different artists' works.
pamm.org
---
Sharks
Miami
Oct. 14–April 21
Dive into the world of "Sharks," a new exhibition at the Phillip and Patricia Frost Museum of Science. Learn about the 450-million-year-old fish while you get up close and personal with multiple life-size models. Don't worry, these Jaws don't bite.
frostscience.org
---
Fort Lauderdale International Boat Show
Fort Lauderdale
Oct. 25–29
A symphony of luxury yachts, maritime tech, fishing seminars, and a 40k-gallon demonstration pool await at the world's largest boat show. Sip a mojito while perusing the toys on display from makers like Rybovich & Sons, MJM Yachts, Brabus Marine, Axopar Boats and more.
flibs.com
---
Key West Literary Seminar
Key West
Jan. 11–14
Join lauded Florida authors like Carl Hiaasen and Karen Russell, plus Flamingo contributors Craig Pittman and Diane Roberts, in writing workshops and talks about our wild environment.
kwls.org
---
Homestead Championship Rodeo
Homestead
Jan. 26–28
Saddle up for 75 years of Florida cowboy tradition with roughstock rodeo events like barrel racing, steer wrestling, team roping and bull riding.
homesteadrodeo.com
---
The Palm Beach Show
Palm Beach
Feb. 15–20
Shop the Southern summit of all things luxury design at this art, jewelry and antiques showcase. Presenting high-end items from around the world, this six-day event is a haven for curious collectors. palmbeachshow.com