by

Jamie Rich

|

October 2, 2023
Discover the Enchanting Allure of Amelia Island: A Hidden Gem of History and Charm
The Isle of Eight Flag's storied streets, Victorian architecture, nautical escapades, historic fort, vibrant shopping and culinary scene make it the perfect getaway.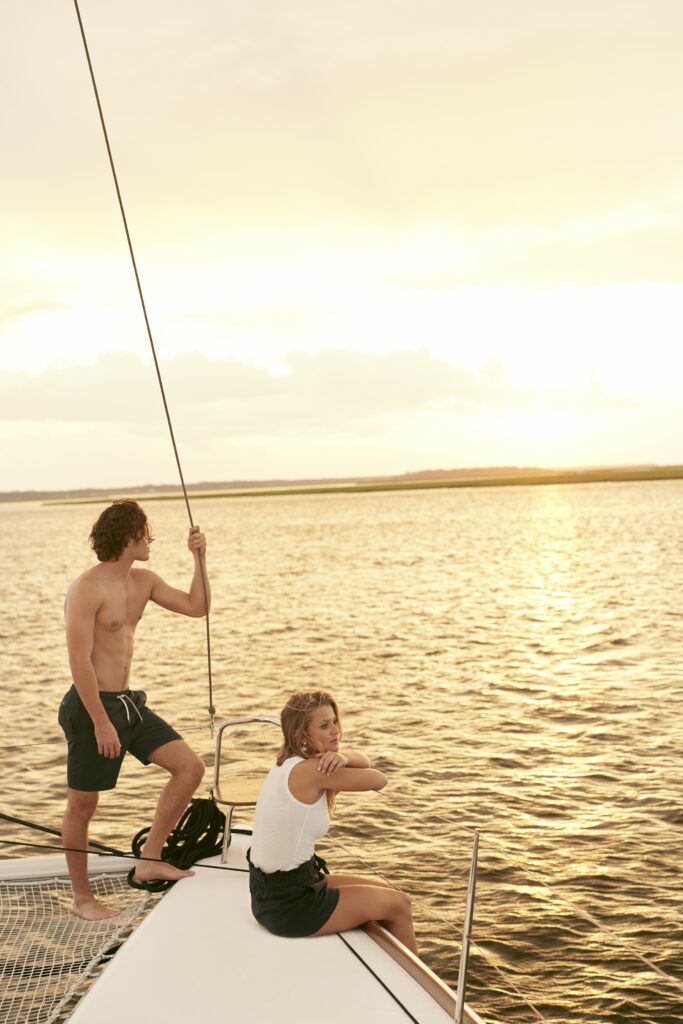 Just south of the Florida-Georgia border lies one of those not-so-secret, secret spots, quietly calling you—like a sailor to the sea—to shove off. To navigate its maze of marshlands, to stroll its fossil-strewn beaches, to meander its Main Street and get lost in its lore stretching back more than 400 years.
Amelia Island's origin story is as complex as a John Grisham novel, and perhaps that's why the famed author built a home there more than 25 years ago. Also known as the Isle of Eight Flags, Amelia Island has been ruled by eight different governments, including the British, French and Spanish monarchies, since its founding. Today, strolling through Fernandina Beach, situated at the heart of the island, a sense of history rolls off the Intracoastal like fog and peeks out from every window of the Victorian-era houses dotting the village.
The southernmost in the chain of Sea Islands, Amelia Island is a haven for history buffs, wildlife enthusiasts, anglers, foodies, weekend adventurers and anyone just looking to experience a piece of Old Florida with a touch of quiet, laid-back luxury. What makes the place so endearing is its humble charm and the feeling of a place still undiscovered.
Whether you simply stay for a weekend or come for a visit and never leave, Amelia Island is calling. And when you answer, it just might sweep you up into its story.
On this quintessential weekend getaway, discover the allure of the 13-mile key through its quaint bed-and-breakfasts, nautical escapades, storied fort, vibrant shopping district and culinary delights that promise to leave you hoping, albeit in vain, to keep this spot all to yourself.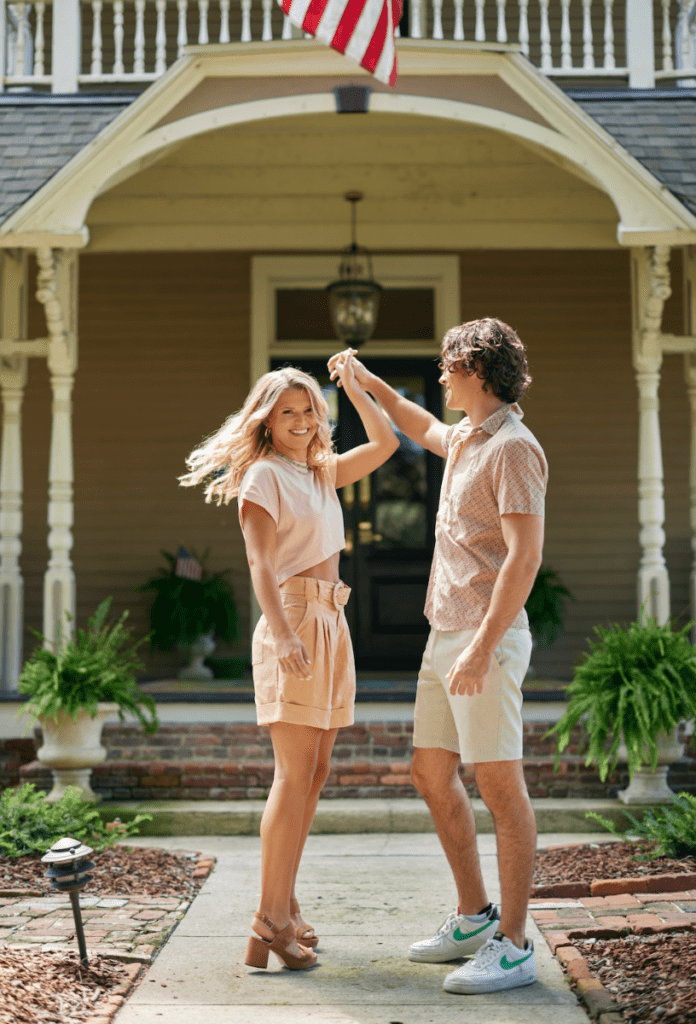 For the Romantic
As the sun casts a warm morning glow over the island, start your journey at The Williams House B&B, tucked just a couple of blocks from Centre Street in Fernandina Beach. Architect and New York native Veronica Byrnes purchased the historic property in 2020 and renovated nearly every space and spindle of the old Victorian inn, imparting a combination of chic modern style and cozy finishes all while maintaining the inn's 19th-century grandeur.
Original plate-glass windows and wood floors adorn the first floor. The carefully appointed and spacious guest rooms feature period antiques alongside contemporary comforts like king-size beds with fine linens, refreshed bathrooms and an inviting atmosphere that transports you to a bygone era. Swing on the front porch, solve a puzzle in the parlor, savor a gourmet breakfast in the formal dining room or pour yourself a glass of wine and mingle with guests during the nightly happy hour. Just right for a reunion with friends or a romantic weekend, the Williams House offers the perfect mooring from which to set off for a day of exploring.
---
---
For the Seafarer
Few vantage points offer a better perspective of the island and the surrounding landscapes than the deck of a sailboat. If it's a sea breeze and marsh view you're after, then embark on a sunset cruise with captain Bud Brasier and his wife Miriam Zoole aboard Follow That Dream, a 41-foot catamaran that departs from the Amelia Island Marina for a three-hour round-trip journey north along the Amelia River past Fort Clinch and up to Cumberland Island, Georgia, where the legendary wild horses run. Sip a rose and nibble charcuterie as the co-captains raise the jib and hoist the main while sharing tales of their life and travels abroad before starting the charter business in the spring of 2022.
For a longer sojourn, head south for a four-day trip to St. Augustine. Whether sailing aboard Follow That Dream for an evening or an entire weekend, the couple's wealth of maritime knowledge and hospitality enriches the experience and echos the spirit of the island's seafaring heritage.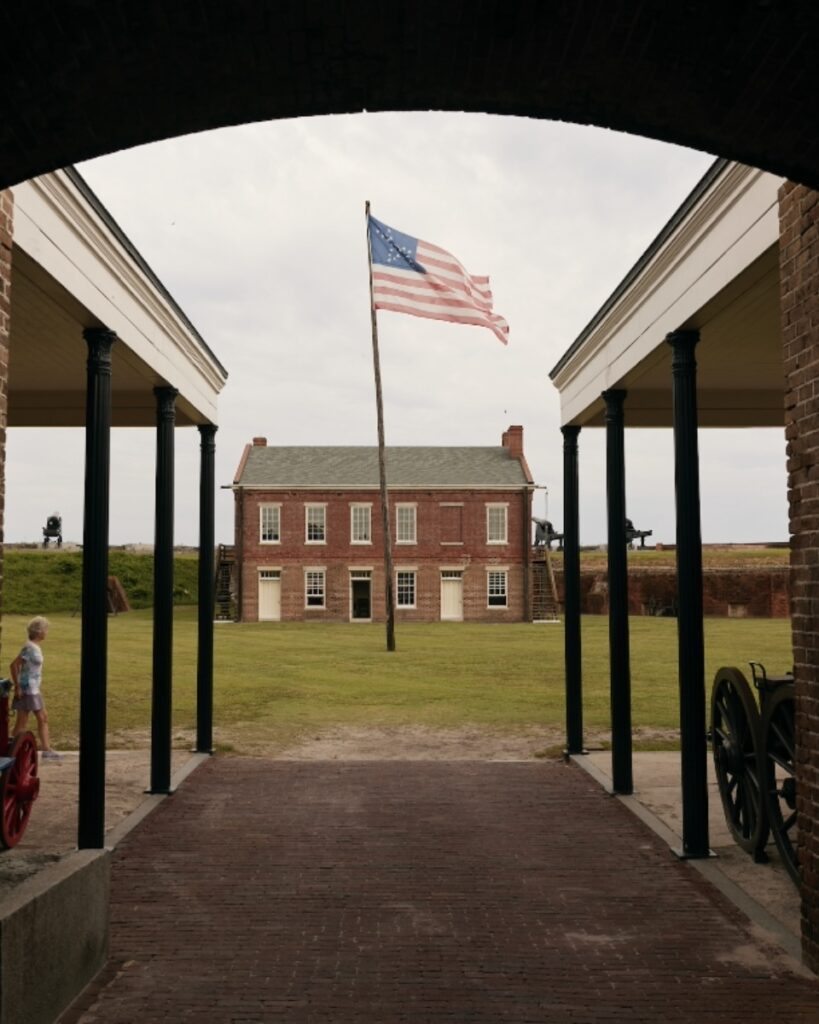 For the History Buff
Back on the island, delve into the rich history at Fort Clinch. This well-preserved Civil War-era fort offers a glimpse into a tumultuous past while showcasing breathtaking views of the coastline. Walk along the fort's wall and imagine the soldiers who once stood guard. For history buffs, the onsite museum, guided tours, exhibits and reenactments vividly depict life during the Civil War.
Today, the fort's strategic position, perched on the edge of the Atlantic Ocean, offers more than a window into the past. The surrounding park's 1,400-acres of natural beauty with canopied roads, pristine beaches, quiet trails and full-service campsites are an outdoor enthusiast's playground. Pitch a tent, cast a line, hike a trail, bike the path or simply wander the grounds of the historic site for a fresh air reset.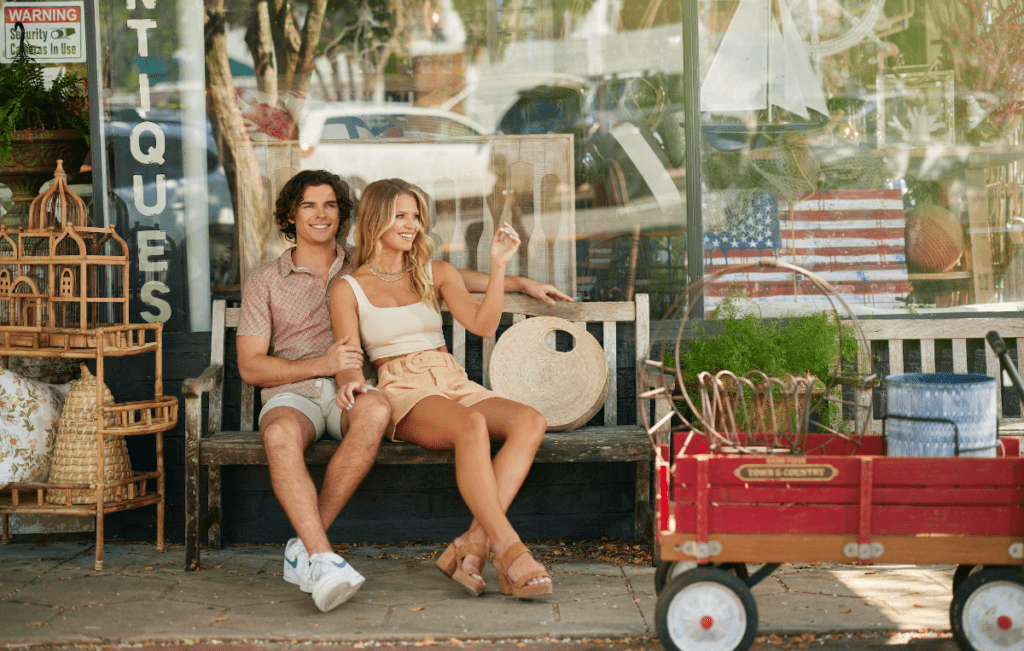 For the Shopper
At the heart of Amelia Island lies the quaint village of Fernandina Beach, anchored by a harbor bustling with serious fishing boats and luxury cruising yachts and bisected by a vibrant Main Street. Moss-covered oaks and flower boxes line Centre Street, which in winter exudes a special magic under the soft glow of twinkling lights that wrap every tree branch and outline every roof. Centre Street buzzes with dozens of independent and locally owned boutiques, art galleries and shops to peruse.
For the keen-eyed collector, Lindy's Jewelry specializes in one-of-a-kind pieces and fine jewelry created by independent designers that reflect the sentiments of the area's coastal culture, while The Book Loft bookstore caters to the discerning bookworm, with rows of shelves lined with New York Times bestsellers, and of course, curated works by Florida authors. In the heart of town, Fantastic Fudge won't be hard to find. Just follow your nose to the corner of Centre Street and Third Street, where hungry patrons spill outside the shop's door eager for a taste of their homemade gourmet confections, ice cream and fudge. Interior design fanatics will want to stop at Cape House for a master class in southern hosting and high-style home decor. While Eight Flags Antique Market is an absolute must-see with its maze of stalls overflowing with vintage treasures and nostalgic finds ranging from old typewriters and Coca-Cola crates to imported hand-dyed indigo fabrics and reclaimed farmhouse tables.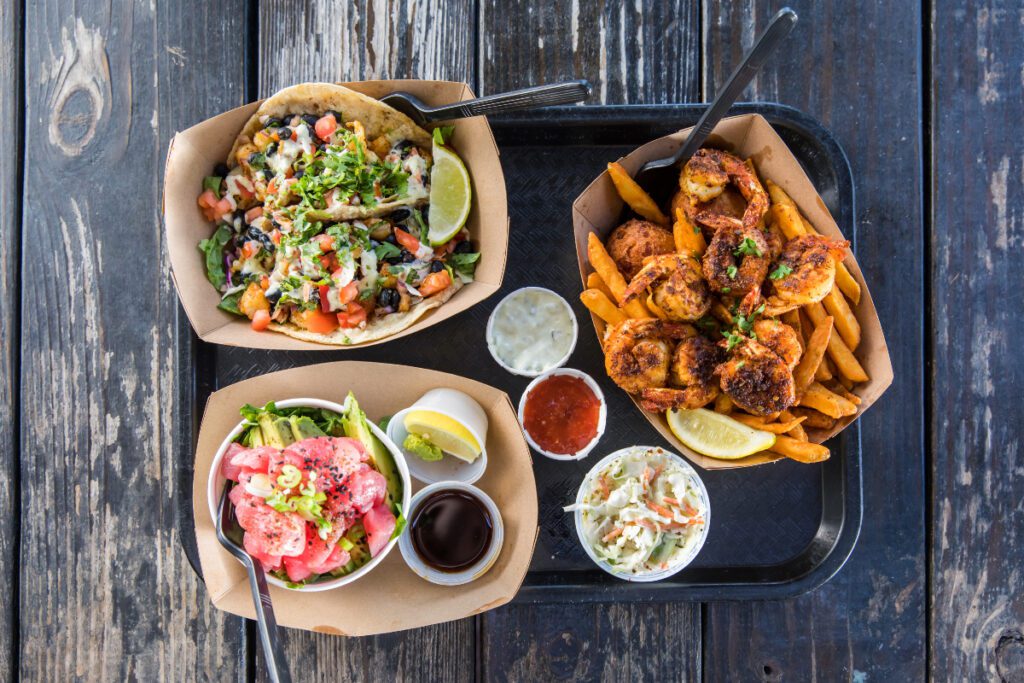 For the Foodie
Shopping isn't the only artisanal experience. The island's restaurants specialize in regional fare and offer a plentiful seafood bounty. At Burlingame, farm-to-table craftsmanship reaches its peak with signature dishes such as shrimp and grits and tomato and peach salad, an artful ode to locally sourced ingredients. Craft beer enthusiasts find solace at First Love Brewing, where creative brews such as A Beacon of Light milk stout and A Cardinal Truth west coast IPA meet a cozy atmosphere, perfect for sipping away the afternoon.
For seafood lovers, Timoti's Seafood Shak is no frills and all fun with its yard of picnic tables and fresh-off-the-boat shrimp served in brown paper baskets. If a European bistro ambience appeals, Cafe Karibo beckons with a touch of Parisian flair mixed into its menu of classics like the Mediterranean couscous salad topped with house-made crabcakes. At T-Rays Burger Station, a repurposed gas station family owned and operated since 1972, classic American fare meets nostalgia with a menu of standards like sausage biscuits, burgers and fries.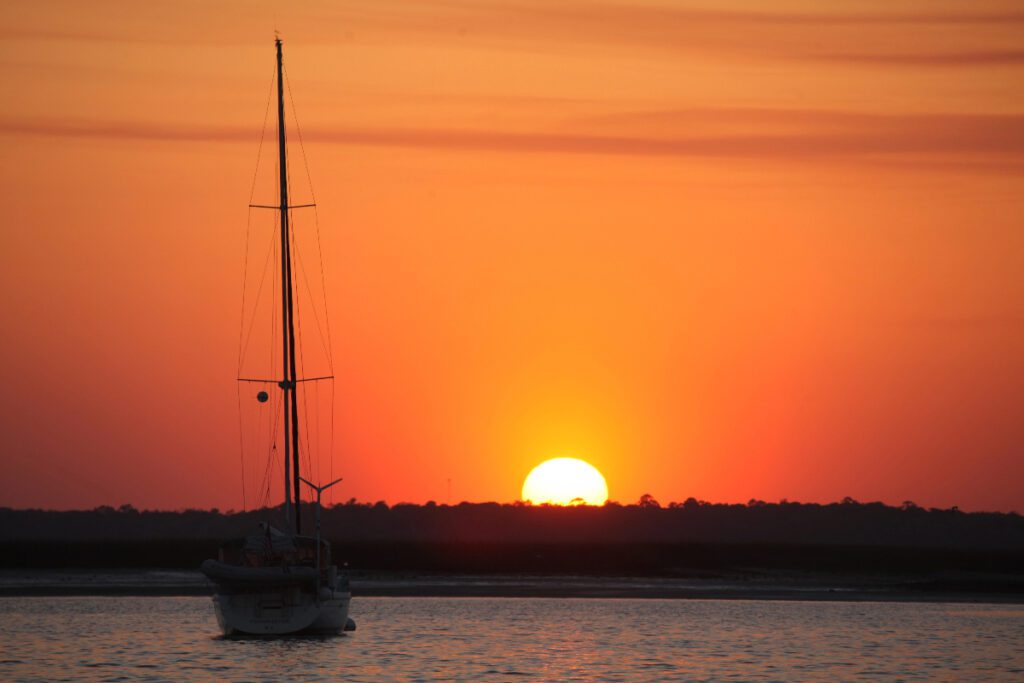 For the Explorer
While the island's long-standing entrepreneurial spirit elevates its culinary and retail scene, Amelia Island's true character emanates from the waters surrounding it. The city's century-old shrimping heritage still flourishes alongside the modern-day maritime tradition on display at Fernandina Harbor Marina.
You don't have to arrive by boat, although you certainly can, to appreciate the atmosphere. Sparkling tuna towers and sailing masts punctuate the skyline while anglers spray down their hulls after a productive day on the water. Walk the docks and ponder the stories of the gold-leaf names glimmering from transoms, sip an Old Fashioned at Brett's Waterway Cafe as an endless stream of vessels come into port or just simply marvel at the horizon's changing colors as the sun sinks behind the old town.
There's a feeling in the air here, especially on the docks. A feeling infused by the adventures of the seafarers and merchants that came before and one that will endure with the explorers yet to come. Whether you simply stay for a weekend or come for a visit and never leave, Amelia Island is calling. And when you answer, it just might sweep you up into its story.
---
RESORT APPEAL
A short 15-minute drive from the historic town center, find two world-class resorts offering one-of-a-kind culinary experiences.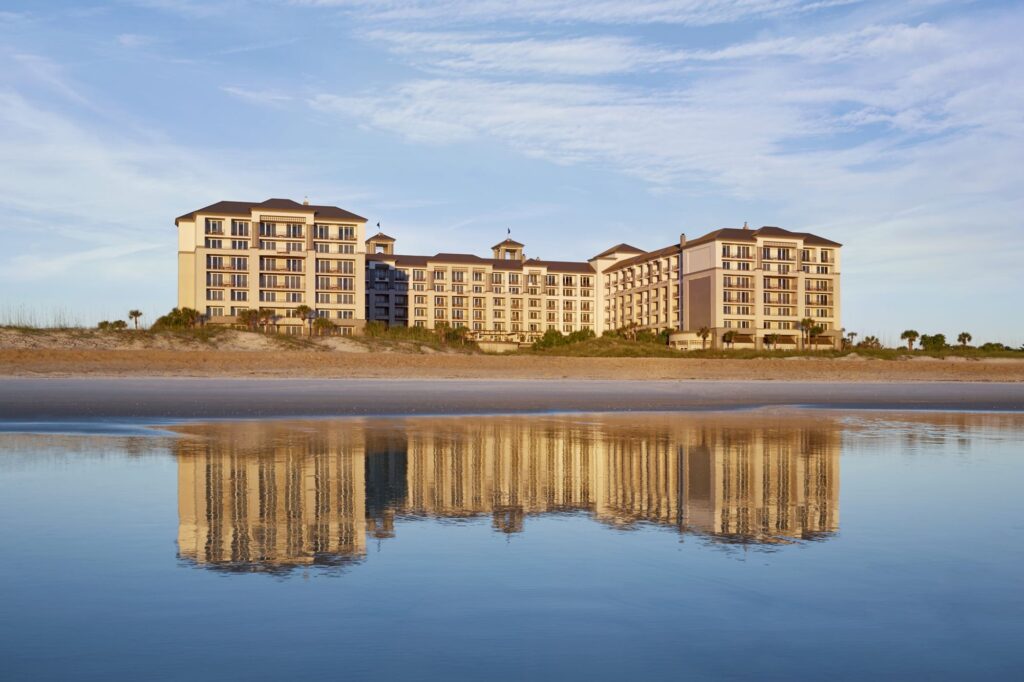 Set among the dunes of the Atlantic, the resort turns the beach into a gourmet gathering place this fall with its Amelia Island Cookout. Enjoy six gastronomic events hosted by the Ritz-Carlton's head chef from Salt and in collaboration with other regional stars. Then top things off with a signature chimenea experience roasting s'mores and sipping bourbon by your own personal beachside fire.
The luxury oceanfront resort is known for its annual Fish to Fork culinary weekend, as well as its apiary and farm-to-table private dining at The Sprouting Project. The hidden gems lie not only in the organic garden but in the shopping village, where signature shops such as Marché Burette Southern Table, Salty Threads and The Queen Bee have undergone a reset worth seeing.