by

Alyssa Morlacci

|

August 8, 2023
Choose Your Own Adventure in Miami Beach
Craft a custom escape to Miami Beach filled with adventure, outdoor activities, culture, cuisine, luxury and more.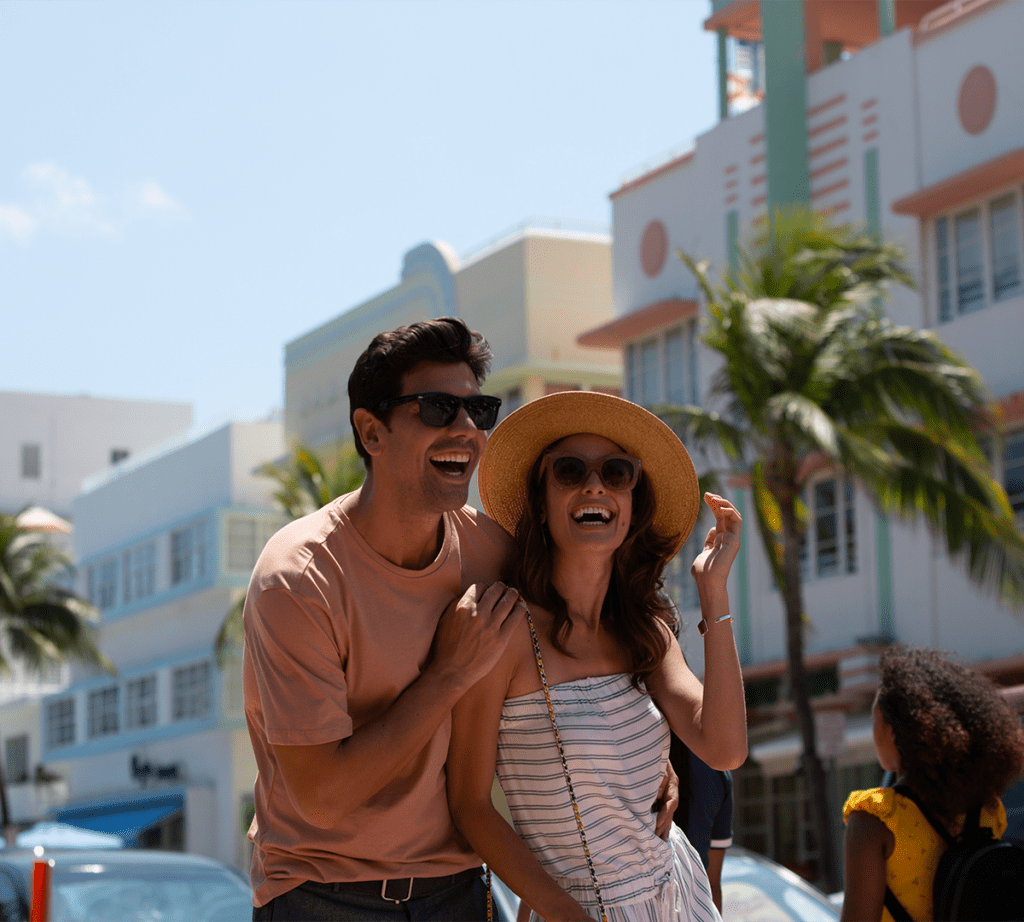 Welcome to Miami Beach, where stunning beaches, picturesque waterways, and rich cultural influences—not to mention a few annual star-studded events, like Art Basel Miami Beach and SOBE Wine and Food Festival—combine to create an unforgettable, incomparable and irresistible destination for all tastes and travel styles.
Picture waking up on Miami Beach and savoring a cup of Cuban coffee poolside at a luxurious hotel or taking a leisurely stroll along the Beachwalk as the sun rises over the cerulean ocean. In the afternoon, enjoy picnicking in the park, exploring art galleries and museums, and indulging in high-end shops and boutiques. Then, wrap up the day with an award-winning dining experience at one of the destination's internationally renowned, Michelin-starred restaurants.
Miami Beach caters to travelers of all ages and stages, inviting you to choose your own adventure, from laidback family getaways to indulgent foodie excursions or luxurious arts and culture immersions.
Explore the Outdoors
With year-round sunshine, the weather lends itself to a wide range of alfresco fun. Fitness enthusiasts will find their paradise at Muscle Beach, an oceanside gym where locals and visitors share equipment on the sand. When it comes time for cardio, you can choose to stroll, jog, cycle or rollerblade along the scenic 7-mile Beachwalk, which stretches the entire length of the island.
For families, Miami Beach has an array of outdoor destinations, including North Beach Oceanside Park, Miami Beach Bandshell, Miami Beach Botanical Garden, Flamingo Park, Lummus Park, and now, Canopy Park. Set between the 600 and 700 blocks of Alton Road, this 3-acre green space features a botanical garden, dog park, fitness area, art pavilion and a kids' zone.
Miami Beach also goes the extra mile to foster inclusivity by providing wheelchair-accessible access points, ensuring all visitors can experience the beach without boundaries.
Immerse In the Local Culture
A diverse population of both locals and visitors brings a blend of cultures and traditions to Miami Beach, which is evident in every aspect of the destination, from its eclectic culinary scene to its captivating architecture. Take a stroll through the Art Deco Historic District to appreciate the quintessential landmarks or pop into charming boutiques and sidewalk cafes set inside Mediterranean-style buildings along Española Way.
There's always something global happening locally. Immerse yourself in a captivating collection of contemporary art at The Bass Museum, where exhibitions feature local talents and renowned international artists alike. Throughout the year enjoy some of the city's most exciting events that attract audiences from around the world, including Art Basel Miami Beach in December; the Miami Marathon in January; SOBE Wine and Food Festival in February; and Miami Beach Pride in April.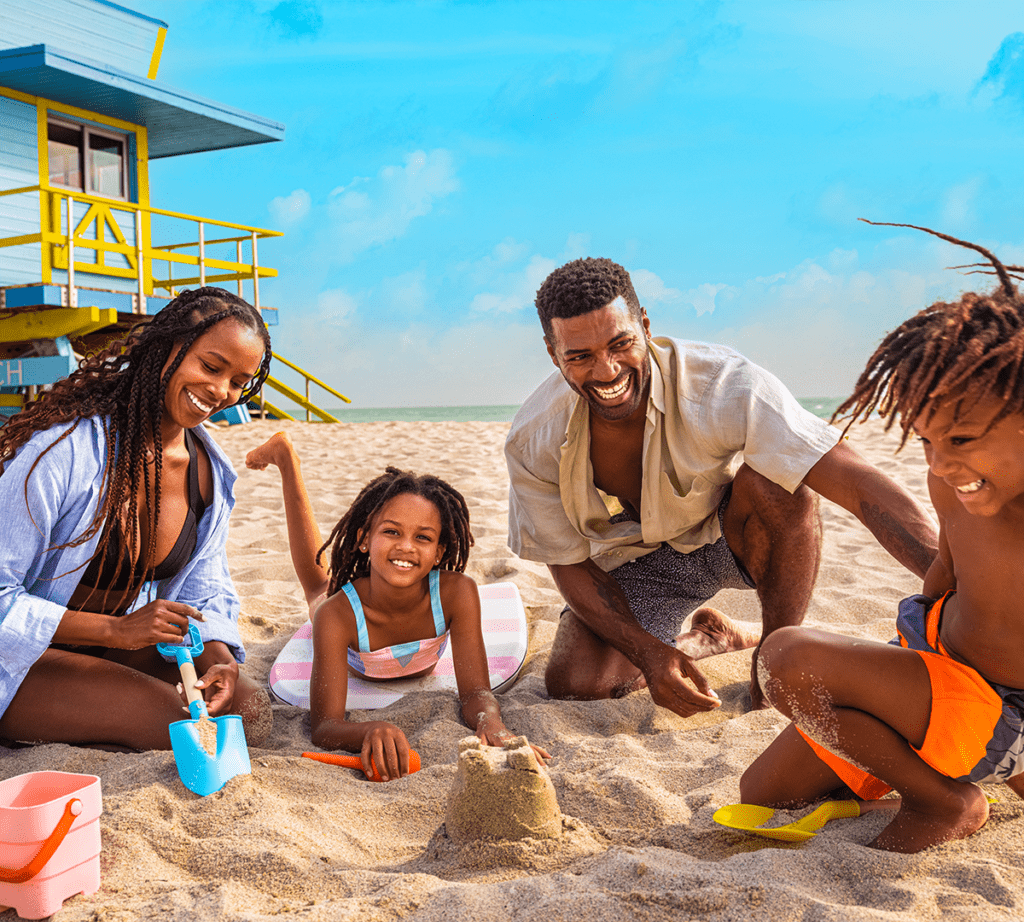 Stay, Indulge and Shop in Style
For the discerning traveler, Miami Beach does not disappoint. Connoisseurs of the finer things in life can check into opulent resorts offering world-class amenities, like the Faena Hotel and the 1 Hotel; or charming boutique brands that exude character, such as The Cardozo Hotel and The Betsy Hotel. Additionally, Miami Beach welcomes the LGBTQ+ community with numerous properties devoted to providing a safe and inclusive environment, including AxelBeach Miami and Hotel Gaythering.
Culinary enthusiasts can embark on an epicurean adventure at one of Miami Beach's Michelin-starred restaurants. Belly-up to the 18-seat counter inside The Den to watch Tokyo-trained chefs preparing sushi omakase. Or, make a reservation at the Stubborn Seed, where the ever-evolving menu transcends food genres, promising a fresh dining experience with each visit. And if you find yourself in need of an outfit for the occasion, look no further than Lincoln Road, a bustling pedestrian-only promenade with a wide range of high-end luxury brands and local boutiques alike.
With every visit to Miami Beach, create a getaway that perfectly suits your own personal travel style. Whether you're craving laid-back beach days, sun-soaked activities, indulgent dinner reservations at exquisite restaurants, or immersive experiences of art and culture, in Miami Beach you can Find Your Wave and go where the tide takes you. miamiandbeaches.com