Tampa Artist Nneka Jones Tackles Heavy Topics with a Delicate Hand
Through intricate embroidery projects—and a few unconventional mediums—this artist elevates Black women and their stories.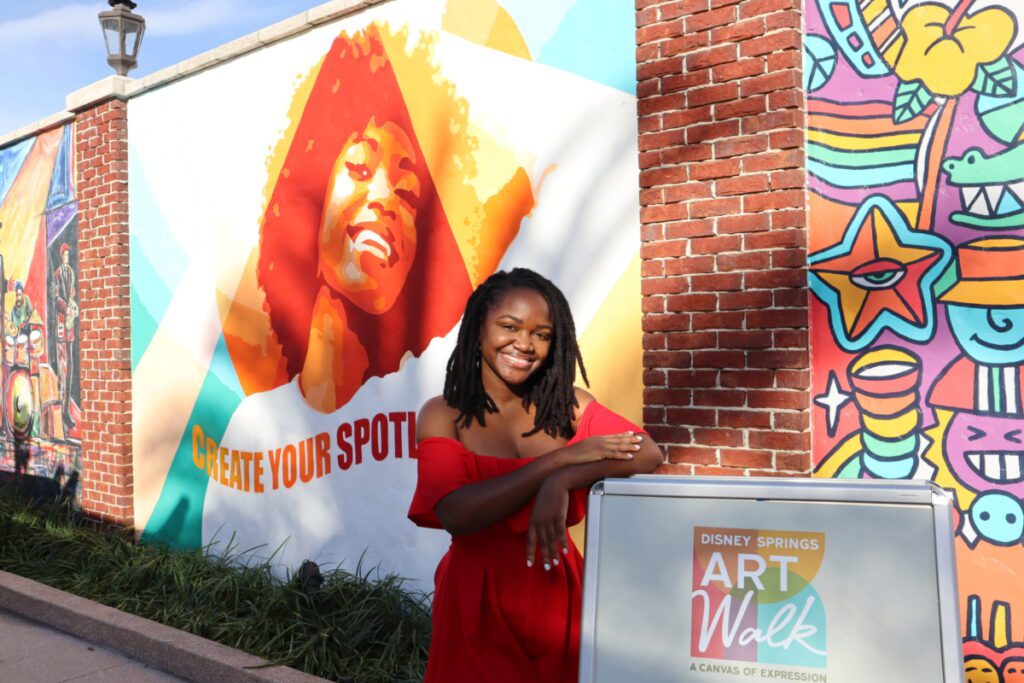 On a sunny Saturday at Julian B. Lane Riverfront Park in downtown Tampa, amid a bustling crowd at the 2022 Gasparilla Festival of the Arts, a woman sheds a tear. She pauses in front of a mixed-media art piece—a combination of complex hand-embroidered threads and other unconventional materials—and studies it before crying.
The pieces themselves feature the somber faces of female subjects who are looking straight at the viewers, as if imploring them for help—or at the minimum, craving to be seen. Created in response to the rise of sexual abuse and trafficking of young women and girls, her Target series is both artist Nneka Jones' public appeal and personal statement.
"She just felt so connected with the piece," Jones recalls about the Target image that had the onlooker in tears.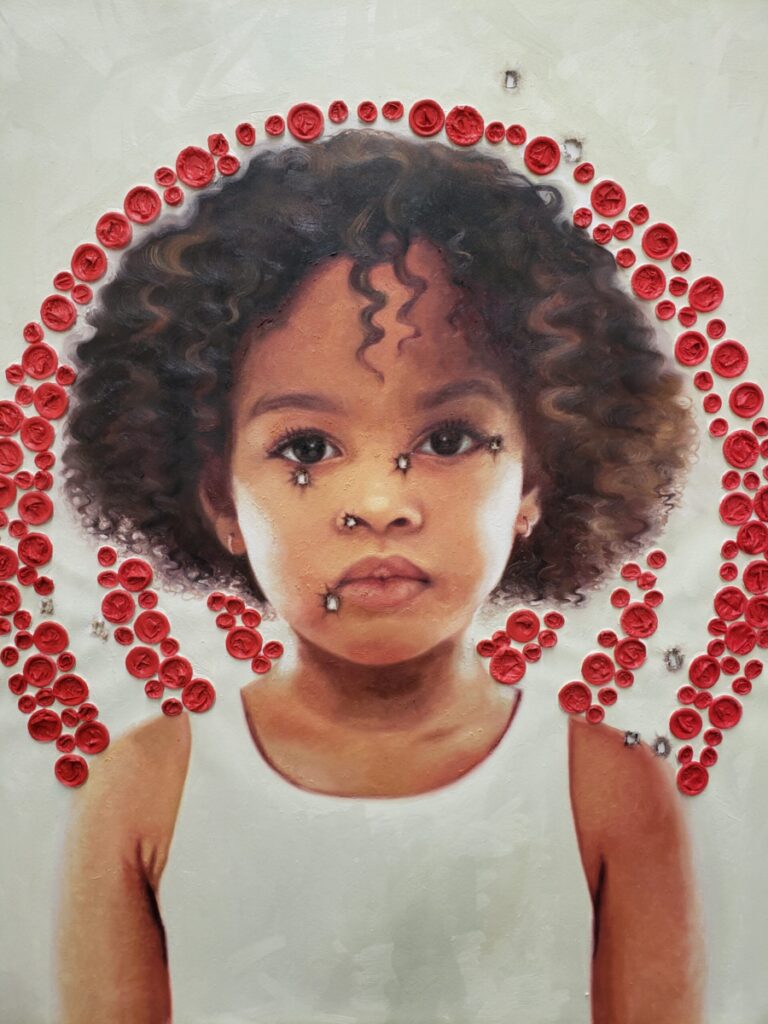 As the depicted girls stare forward through the center of a bull's-eye, the viewer can't help but be pulled in. Upon closer inspection, the piece reveals itself to be even more complex than from afar. A tapestry of ebony, chocolate and caramel hand embroidery becomes the countenance of each girl, developing an undulating texture of fiber that paint alone could never achieve. And the scope that encircles them is a much more unconventional material: condoms. Dozens of unwrapped condoms fill the canvas, and their purpose is multifold: "Condoms are a symbol of sex, and I wanted them to be a way to draw people in," Jones says. "People don't typically see artwork like this that is raw and that can make you uncomfortable, but it's all for the message that we need to protect our girls."
Almost immediately upon graduating from the University of Tampa in May 2020, with a degree in fine arts and a minor in marketing, Jones' profile skyrocketed. For its Aug. 31–Sept. 7, 2020 issue, TIME magazine commissioned Jones to create a cover image after seeing on her Instagram profile her realistic depiction of victim George Floyd that spoke to where America was at that moment, when the Black Lives Matter movement and civil unrest gripped the nation. She embroidered an American flag using only black and red thread, leaving the ends unfinished and tucking the needle she used into the last stripe, exactly how a sewer would step away from an unfinished project.
"At the time, what needed to be done was some type of statement to unify the U.S.," she says. "With the American flag, it's a strong symbol of pride for me. Yet with this piece, you can see the needle still on the cover, and it feels like there's more work to be done to be more unified."
Jones has been a creative since she was a child living in Trinidad. She picked up fiber arts on a whim in college after an art professor challenged the class to "paint without paint." When deciding upon which non-paint medium to use, Jones channeled her days as a young girl, sitting with her mother, Arva, as she sewed clothes, draperies and curtains. As mother sewed, daughter would paint and sketch. "I remember my love of being in that space with her," Jones says. The needles, the thread, they had always been close to Jones, so when it dawned on her that she could use embroidery to create modern fine art, her worlds collided.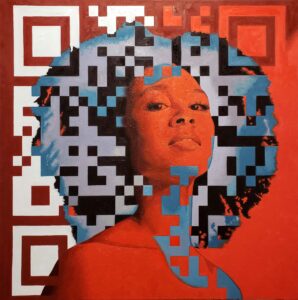 "My original intention was to be a hyperrealistic painter," she says. "And when I had to remove paint completely, it was my chance to experiment."
While Jones' textile and fiber arts may have earned her national acclaim at a young age, her portfolio offers a wide range of disciplines, including paint. Earlier this year, the 26-year-old artist was commissioned to create a mural at Disney Springs Art Walk, a popular dining and shopping destination in Lake Buena Vista. Her Create Your Spotlight portrait shows a smiling young Black woman wrapped in a glowing halo that symbolizes optimism and empowerment. "This one is for all the soul seekers who are creating their own spotlights and movements," Jones says.
People don't typically see artwork like this that is raw and that can make you uncomfortable, but it's all for the message that we need to protect our girls.
— Nneka Jones
And while her message for Create Your Spotlight is a bright and positive one, Jones says there's always a deeper meaning to take away. Even though the viewer might see a wide grin in Create Your Spotlight, there's space to talk about empowering women and girls within that same frame.
"With my artwork, I'm not afraid to be out of the norm and discuss heavy and uncomfortable topics," she says.