by

The Editors

|

May 10, 2023
Want to Get Off the Grid? Visit This Wild Florida Paradise.
St. Lucie offers a laid-back South Florida retreat for nature lovers looking to get away and get outside.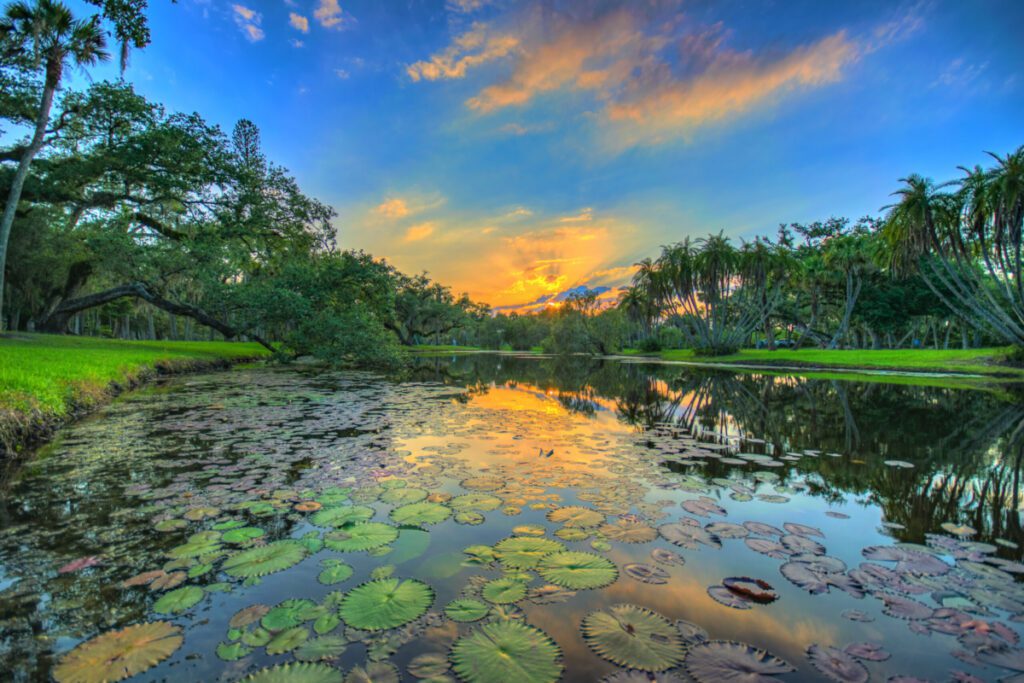 Florida is famous for its endless beachfront, it's an archipelago after all. But where there's surf, there's also usually a stack of condominiums perched on the dunes or a resort community shadowing the sandcastles. St. Lucie County—home to the city of Fort Pierce, the city of Port St. Lucie and the beaches of Hutchinson Island—is located in the southeastern part of the state and bucks that trend. Nearly half of its 21 miles of coastline are protected: preserved in natural beauty through the county or state, an exceptional thing for a vacation oasis situated in South Florida, which is known for its dense development. On the contrary, the sands of St. Lucie offer more public access per square mile than any other area in the Sunshine State.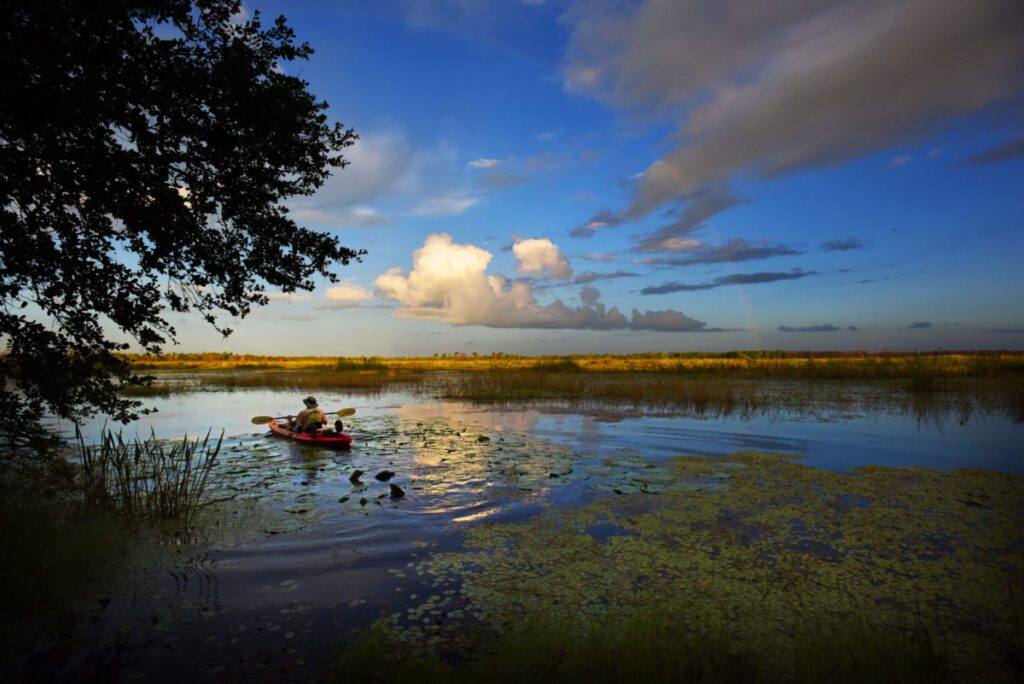 And yet, that's only the most obvious draw for outdoor enthusiasts looking for a weekend getaway or an extended holiday with ample opportunities for kayaking, hiking, biking, camping, guided excursions, wildlife watching and nature education sessions. It's an ecotourist's delight. St. Lucie County boasts more than 35,000 acres of nature preserves—10 percent of its land mass—including three state parks: Fort Pierce Inlet State Park, with a landscape ranging from beach to lagoon; Avalon State Park, its sandy satellite; and Savannas Preserve State Park, featuring the largest expanse of freshwater marsh in this part of Florida.
"It's a best-kept secret for nature lovers that want a taste of Old Florida,"
— Mike Middlebrook
The geography, topography and tropical/temperate climate make the county's wide-ranging habitats a mecca for wildlife enthusiasts, attracted to the area's abundant biodiversity, nurtured across prairie, hammocks, pine flatwoods, tributaries, rivers, estuaries, freshwater wetlands, savannas and endangered scrub habitat.
"It's a best-kept secret for nature lovers that want a taste of Old Florida," said Mike Middlebrook, assistant director of the county's Environmental Resources Department, noting how St. Lucie is situated on the cuff of the old Everglades, with relic barrier islands that connect the St. Lucie River, Savannas Marsh, St. Johns River, Lake Okeechobee, and the Indian River Lagoon—one of the most biodiverse estuaries in the northern hemisphere.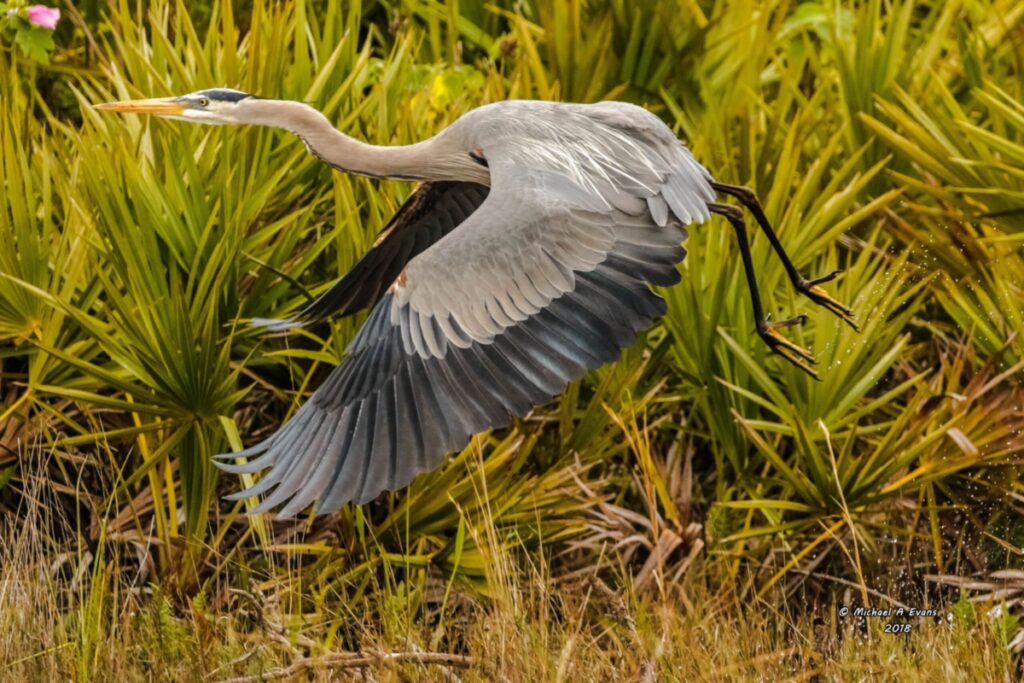 In season, birding is spectacular. Middlebrook lists an array of resident and migratory species that includes crested caracaras, bald eagles, kites, sandhill cranes, painted buntings, woodpeckers, wading birds, and various coastal seabirds and shorebirds, such as the American oystercatcher and least tern. While glimpses of a Florida panther or black bear are less frequent, visitors are likely to spy manatees, bottlenose dolphins, bats, bobcats, otters, deer, coyotes and foxes, as well as rarer species that abide there, such as the Florida Scrub-Jay, gopher tortoise and indigo snake. "Fishermen know us as the sailfish capital," Middlebrook continued. "But less known is that the North Fork St. Lucie River Aquatic Preserve provides nursery habitat for many unique sportfish and several endemic tropical fish species including six species of snook, bigmouth sleeper and other rare gobies, and the opossum pipefish."
Besides the obvious appeal to surfers and sunbathers, St. Lucie's pristine beaches also provide a critical nesting habitat for three protected species of sea turtles (green, loggerhead and leatherback). Hutchinson Island resident Ellen Butler, a University of Florida Institute of Food and Agricultural Sciences master naturalist, is a super fan. "People love sea turtles because there is something mysterious and almost mystical about these large creatures," she said. "They spend most of their life hidden from us in the ocean, yet they visit every year and travel vast distances to dig nests and lay eggs on our beaches." Visitors eager for the deep dive can take a nighttime sea turtle excursion through permitted organizations such as Ecological Associates, Inc. and Inwater Research Group, who run tours during summer months.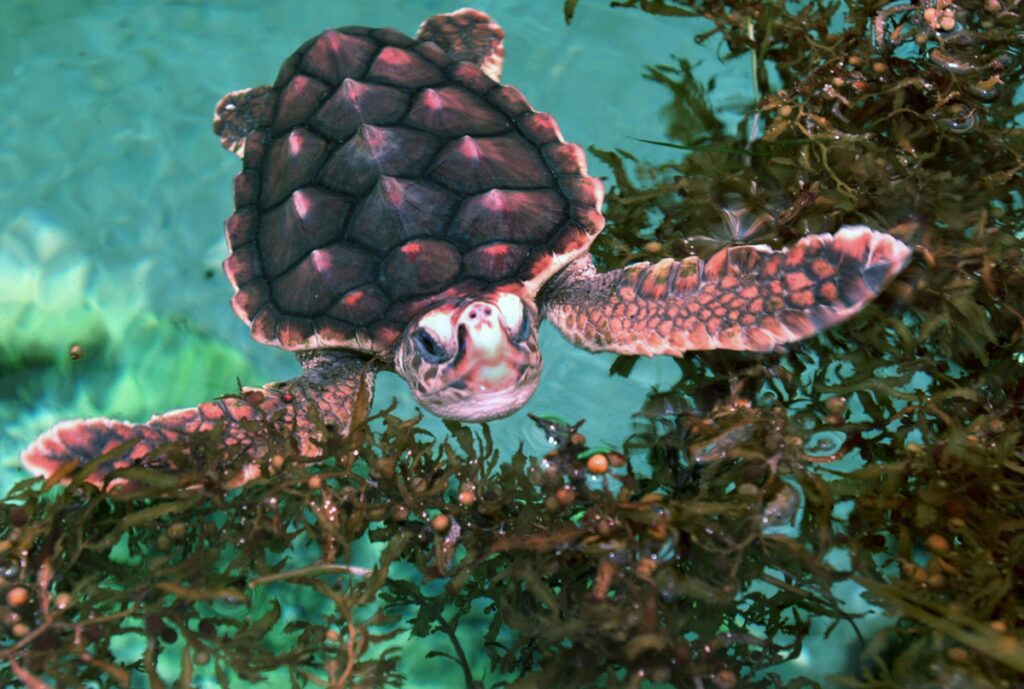 For a more immersive experience wading into the area's unique outdoor wonders, download the Visit St. Lucie Nature & Wildlife Pass, an interactive passport with insight into each location. Visit all nine nature-based attractions—including hiking trails, eco-centers, nature preserves, and botanical gardens—and receive a free eco-friendly water bottle.
Why not dive into a more pristine, classic Florida this spring and summer? Step out of the shadows of high-rise resorts looming over busy beaches and get back to uncrowded nature by discovering St. Lucie's version of paradise protected.­ visitstlucie.com