by

Katie Hendrick

|

April 26, 2023
Step Inside Frida Kahlo's Garden at Naples Botanical Garden
The installation includes a re-creation of La Casa Azul, a kitchen garden featuring edible plants and flora that inspired Kahlo's artwork.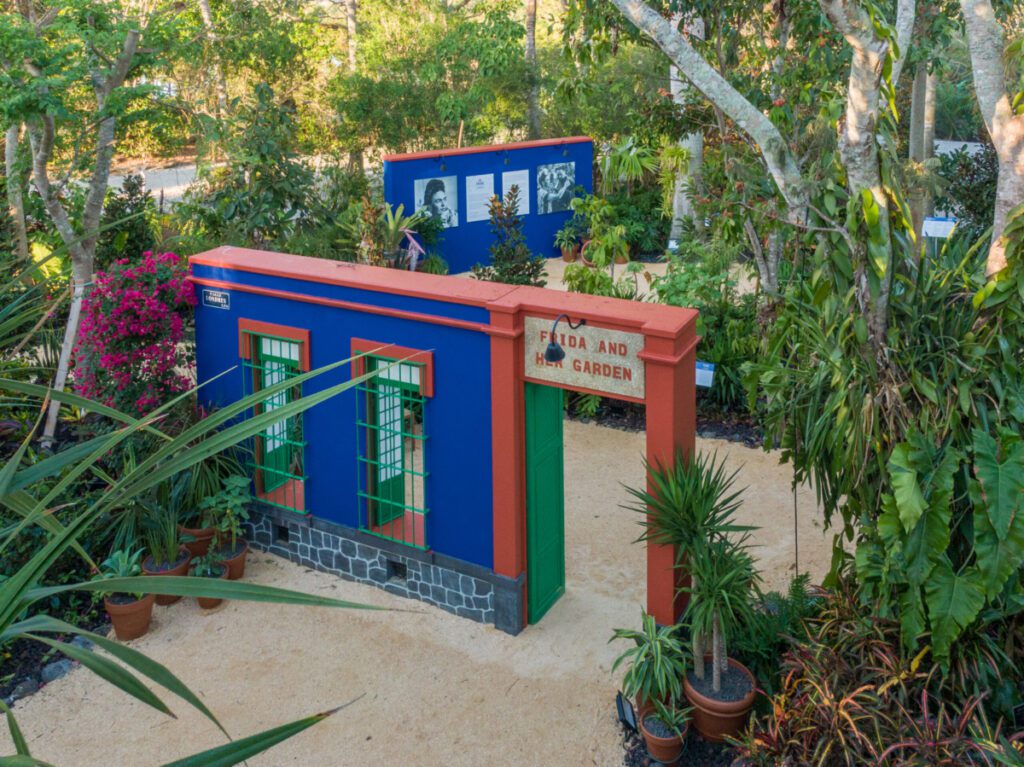 Nearly 70 years after her death, Frida Kahlo remains one of the most recognizable figures of the 20th century—known especially for her self-portraits featuring ornate floral hairpieces. Unsurprisingly, for an artist so associated with flowers, inspiration came largely from her garden.
Kahlo spent much of her life at La Casa Azul, "the Blue House," her birthplace, marital home and death place in Coyoacán, Mexico. At age 6, she contracted polio, enduring months of isolation and taking comfort in the home's courtyard, originally decorated with manicured rose beds and imported palms. When she was 18, a devastating bus accident left her with serious injuries, including a broken spinal column. During her recovery, she took up painting, with the garden as her sanctuary and muse. Over time, she and her husband, muralist Diego Rivera, transformed the property to reflect their cultural pride, painting the exterior a cobalt blue, building an Aztec-style pyramid in the garden and filling it with native plants.
Through turmoil and trouble and tragedy, her garden was her refuge, and we all can relate to that.
— Erin Wolfe Bell
Through Sept. 10, you can step into Kahlo's world through Frida and Her Garden, a special exhibit at Naples Botanical Garden. Its centerpiece features a re-creation of La Casa Azul, which was immortalized as a museum after the artist's death in 1954. It depicts Kahlo's creative refuge and the flora that inspired her, such as cactus, bougainvillea, sunflowers, calla lilies and snake plants. A lover of fauna as well, Kahlo had many beloved pets, including parrots, ducks, peacocks, monkeys and deer. Visitors will also find animal sculptures adorned with folk art, reflecting this influence on Kahlo's life and work. Additional highlights include a kitchen garden, honoring Mexico's contribution to global cuisine and the edible plants found at La Casa Azul.
Frida and Her Garden resonated with the Naples Botanical Garden staff who imagined an immersive experience that would enchant visitors and educate them on the importance of conservation.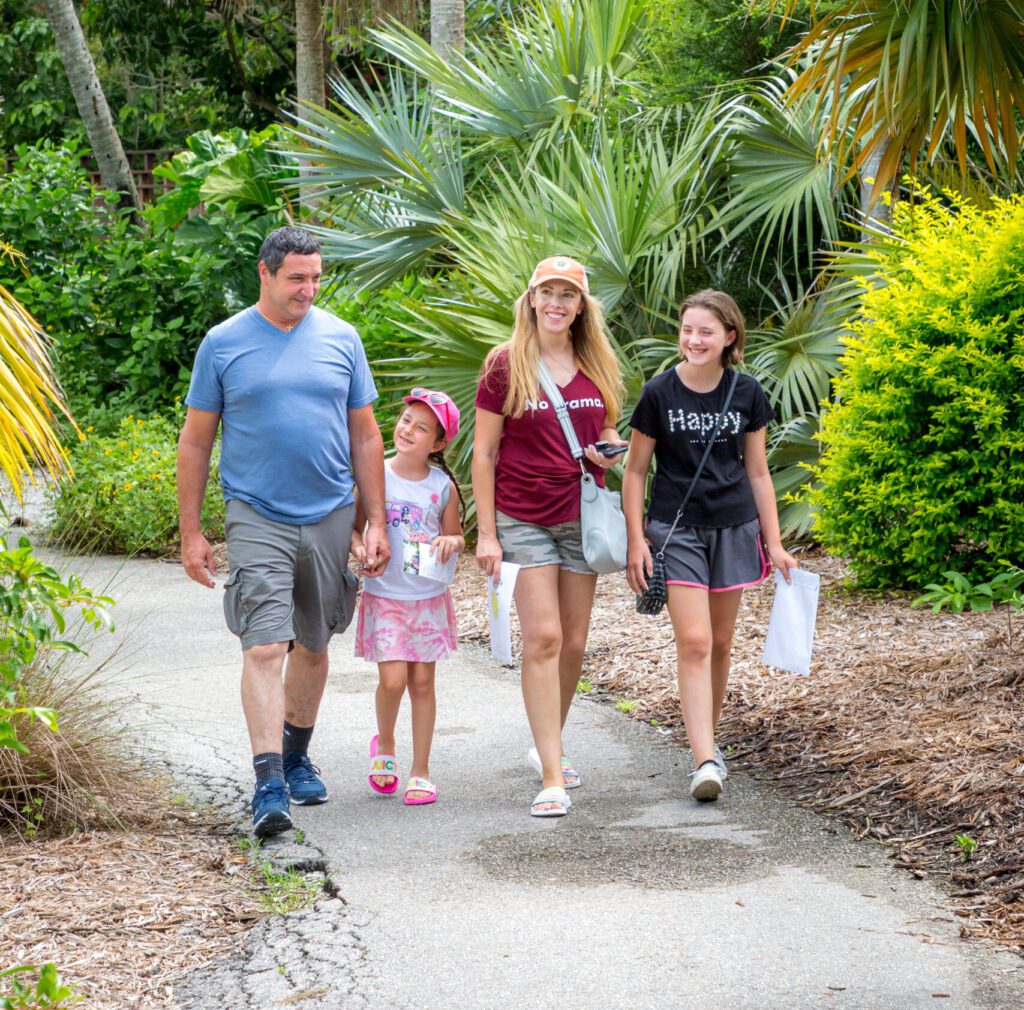 "Mexico is one of the most biodiverse regions in the world, and we already had a lot of its native plants reflected in our collections," says Naples Botanical Garden Director of Marketing and Communications Renée Waller. "We wanted to celebrate a tropical area, with a climate similar to Southwest Florida's, with a habitat and native species that are crucial to protect." Kahlo's legacy, while tragic, is also uplifting and attracts a wider audience to this powerful message, she explains. "Whether people visit because they love art or they're fascinated by Frida, we believe they'll leave the exhibition with a greater appreciation for conservation, as well as the impact plants have on our well-being."
Preliminary research for the exhibit began three years ago and, in the summer of 2022, staff began preparing space between the Kapnick Caribbean and Brazilian gardens and scouring nurseries for plants that appear in Kahlo's paintings and reflect Mexico's culture and ecosystem.
Erin Wolfe Bell, director of exhibitions and special programs for Naples Botanical Garden, believes Frida and Her Garden illustrates the significance of nature for boosting creativity and providing peace. "The Blue House and her personal garden, which is what this exhibition is exploring, were [Kahlo's] most rooted places her whole life," Bell says. "Through turmoil and trouble and tragedy, her garden was her refuge, and we all can relate to that."
Visitors can find countless moments of calm exploring the 170-acre botanical garden, which specializes in tropical ecosystems. Summer marks the return of two favorite annual events and is a prime time to experience the garden's beauty and riches. During Tasting the Tropics, July 1, guests can sample tropical fruits and learn about uncommon varieties grown on-site. Waterlily Weekend, Sept. 2–3, captures vibrant aquatic plants in full bloom and includes special tours to learn about the diversity of plant shapes, sizes and colors in the garden's collections. For more information on these and other exhibits, visit naplesgarden.org.