by

Jessica Giles

|

March 15, 2023
Say Oui to Paris: A New Miami Flight Got Me there Faster and for Less
French Bee launched the route on December 19, making it one of the few direct flights from Florida to Paris and by far the most affordable.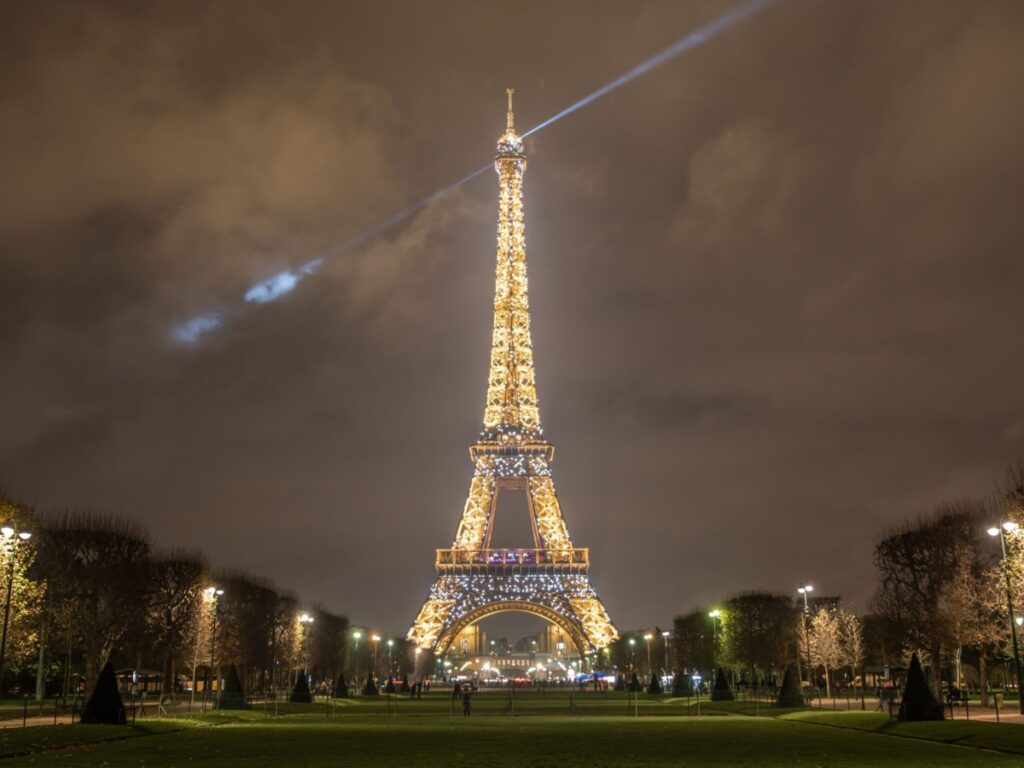 I love the way Miami looks from 30,000 feet. On this particular night, as the Airbus A350 climbed higher and higher, I found myself leaning over my incredibly patient window seatmate desperate for a better glimpse at the shoreline quickly disappearing beneath our feet. Perhaps it was the way the city shimmered like a disco ball or the steady flow of complimentary Champagne poured by the all-denim dressed French Bee flight attendants, but I was convinced the Magic City had never looked more mythical.
"Have you never flown before?" my seatmate asked.
Had I not been giddy with excitement, I might've been embarrased by his assumption.
"No I have, but I've never left the country," I replied.
"Oh, you're going to love Paris," he said. "That's where I'm from."
Paris had long been on my list of aspirational getaways but as a 20-something on a budget and a fear of flying, I assumed the City of Light would have to wait for an older, wiser—and wealthier—me. And that may have been the case if French Bee, an affordable long-haul airline, hadn't unveiled a new direct route from Miami to Paris (ORY).
Although the airline markets itself as a "low-cost" option, French Bee feels anything but low budget—at least not in Premium Economy where I sat. Your ticket includes two meals, whatever beverage your heart desires, three feet of legroom, 18-inch seats, an adjustable headrest and plenty of outlets.
But like any airline these days, you're going to sacrifice some comfort to save money. Don't expect your seats to lie all the way down—even in Premium Economy—and meals are not included if you choose their lowest fare option, Basic.
One-way flights start at a reasonable $217 for Basic Economy, and you can snag a roundtrip for less than $500 if you can keep your carry-on to less than 26 pounds. Nonstop flights from Florida to Paris on other airlines start at more than $1,000.
Perhaps the best news for anxious flyers is that you'll be in the air for less than nine hours before you touchdown in your French fairytale. Before this European excursion, the longest flight I had ever taken was only three hours—by choice. I have a penchant for white-knuckling the armrests and muttering more Haily Mary's than Mother Teresa when I fly.
Luckily, my always full glass of Champagne eased my anxieties (or perhaps numbed is a better word for it). Semantics aside, I slept soundly for about five hours of our journey, so by the time we touched down at Paris-Orly airport, I was wide-eyed and eager to explore the world outside of the U.S. for the first time.
You could spend months exploring all that the City of Love has to offer, but if you're trying to squeeze in a quick trip and you've only got a few days like I did, here are some of the things from my whirlwind weekend that'll be etched in my memory for years to come.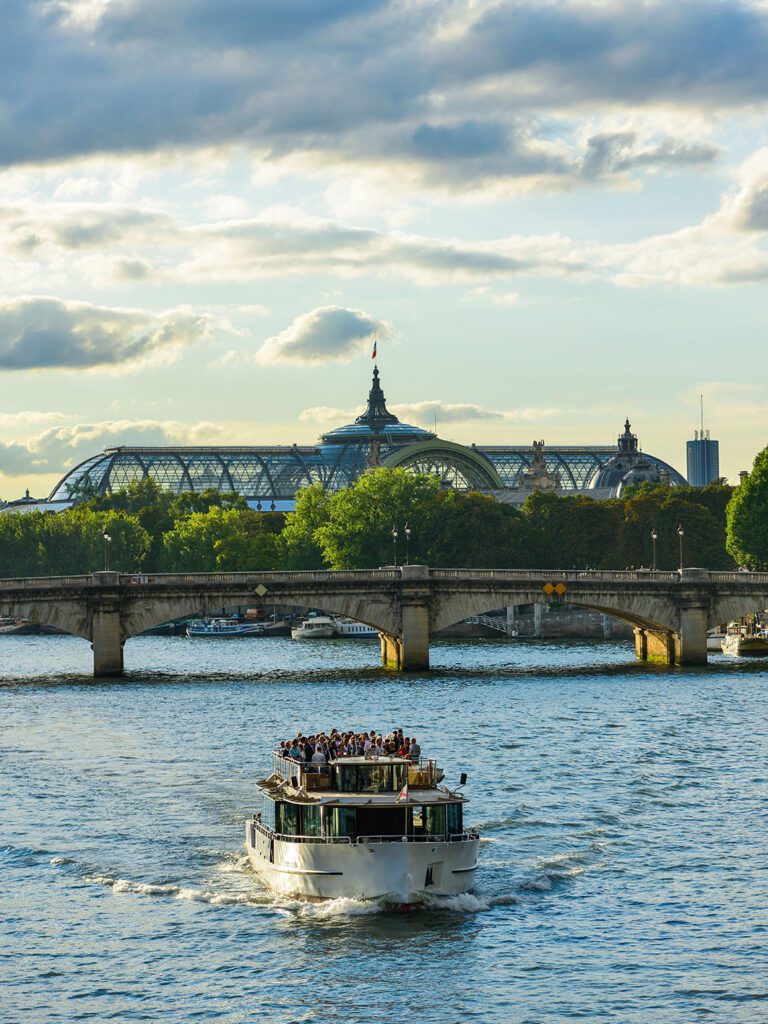 Enjoy Dinner and an Aperitif Cruise on the Seine
Climb aboard Vedettes de Paris for a leisurely cruise past some of the city's most famous landmarks on the Seine. We set sail just beneath the lattices of the Eiffel Tower just as the sun began to set. Over the course of an hour, we spotted the Cathedral Notre-Dame of Paris, the Louvre, the Orsay Museum, the Petit and Grand Palais and the Bridge Alexandre III, all with an aperitif in hand—and no walking required. After an hour of spritzer-supported sightseeing, we were seated at Francette, a floating restaurant with three distinct concepts. Ascend to the rooftop and you'll find yourself at The Penthouse, a tapas and small bites bar. On the main floor, Chez Francette is a more traditional French bistro experience with an exceptional wine list. For a one-of-a-kind culinary endeavor, descend below the Seine into the Cave de Francette. In the cellar, you'll settle into the chef's table surrounded by more than 3,000 bottles of wine. Don't worry about overwhelm, Francette's sommelier and executive chef will lead you through an evening of expert-selected dishes and pours.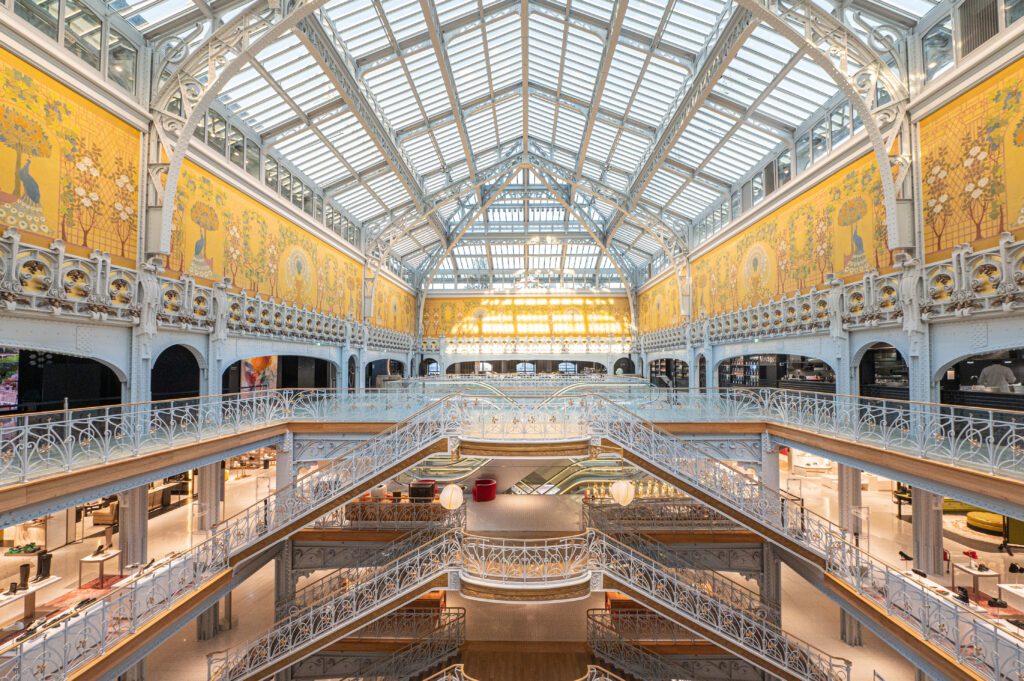 Shop with the Locals at La Samaritaine
It'd be a sin to leave Paris without a single shopping bag, and luckily, there are a slew of sprawling department stores to swipe your credit card. La Samaritaine, which debuted back in 1870, was one of the crown jewels of the city's collection of department stores until it closed for safety reasons in 2005. After more than five years of renovations and additions, this iconic Paris shopping destination was reopened to the public in June 2021. The reimagined La Samaritaine restores some of the most beloved aspects of the original store, including the grand staircase adorned with 16,000 gold leaves and bathed in sunlight from the revived glass roof. When I wasn't marveling at the architecture of the building, I spent most of my time in The Rivoli side of the building. This addition to the original department store brings not only a fresh face to La Samaritaine—the new facade is designed to look like undulating ripples of glass—but it also curates a more modern retail experience for those looking to shop the latest trends in urban fashion. Over on the Pont-Neuf side of the store, Parisians and tourists alike mingle on the floors much like the brands do. In one corner you'll find high-end luxury designers like Dior, Celine and Louis Vuitton and right next to it you might discover a rack teeming with emerging designers. Whether you stick to what you know or let the layout lead you to a local designer you love, you'll want to carve out a few hours of your weekend to meander this massive retail haven.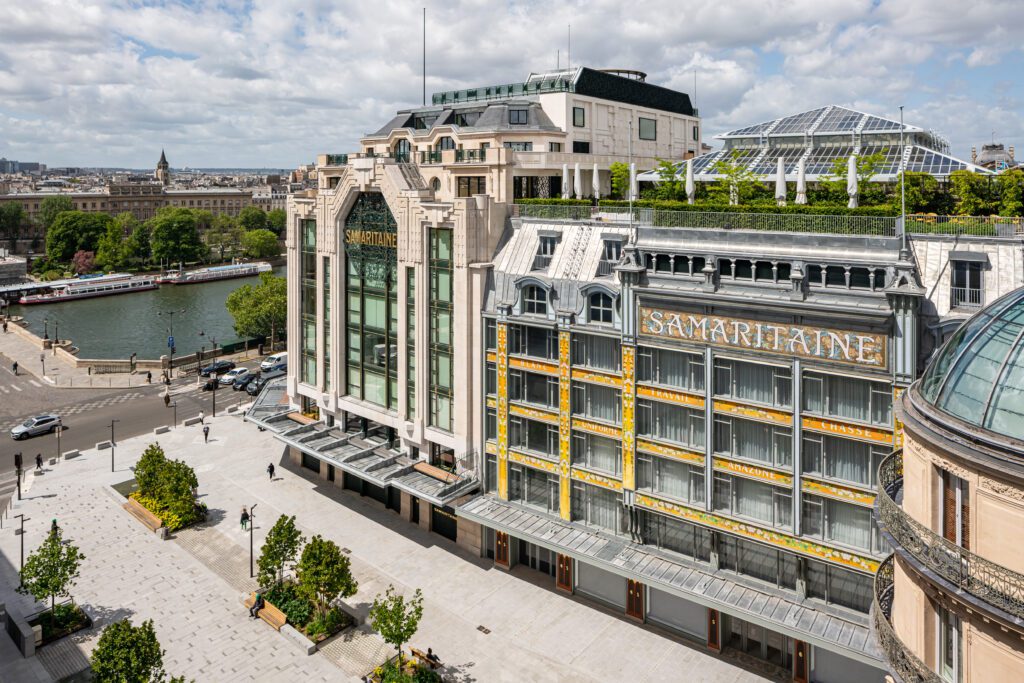 Go for a Stroll With No Particular Destination
Although we had a packed itinerary, one of my favorite memories in Paris was the morning I set out with a simple plan: have no plan at all. With a few hours to myself and no agenda but to secure a cappuccino, I left my room at the Kimpton St. Honore to meander the surrounding Opera neighborhood in the ninth arrondissement. Although every cell in my Type-A body fought against this unplanned solo adventure, it was actually the moment where I felt most immersed in this foreign city. I took in sights we couldn't squeeze into our itinerary like the opulent Palais Garnier and the Galeries Lafayette Haussmann and let my nose lure me to a small patisserie with locals lined up at the window. The cappuccino was everything I dreamed it would be and the haphazard walking tour I took was even more.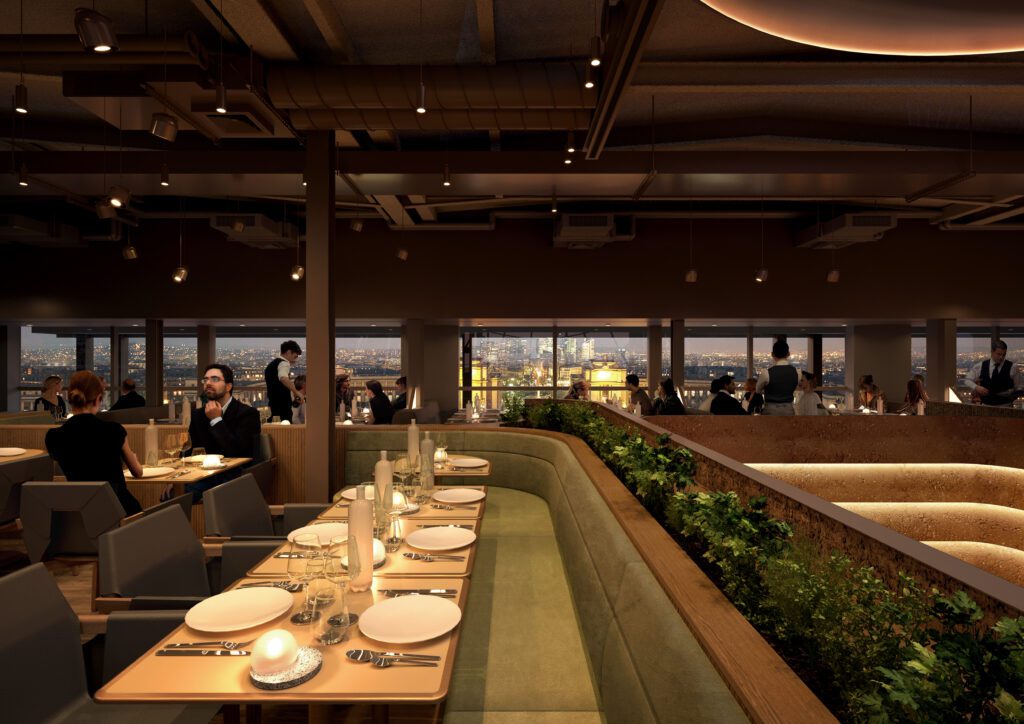 Book a Table at the New Restaurant Inside the Eiffel Tower
Of course a visit to the city's most famous landmark is a must-see for newcomers and seasoned travelers alike, but for a truly unforgettable experience, book a table with the best view of the city at Madame Brasserie, the fresh-faced restaurant on the first floor of the Eiffel Tower. Suspended 187 feet above the city, we dined on goat cheese tartlets, sea bass seared to absolute perfection and decadent dark chocolate mousse, among other traditional French offerings. I had no doubt that the food—overseen by Michelin-starred Chef Thierry Marx—would be exceptional, but it was the overall experience that made this a meal I'll never forget. Between the calming earthy tones of the interior design, the sweeping views of the city and the fairytale feeling every time the tower sparkled on the hour, this dinner felt downright magical.
After my unbelievable weekend filled with French firsts, I wasn't eager to board a flight home. As I sunk into the soft blue leather seat, exhausted from my non-stop itinerary, I saw a familiar face approaching. It was my window seatmate from my maiden voyage on French Bee. I couldn't tell if he was as thrilled to see me as I was to see him, but that didn't damper my enthusiasm to share all the details of my Parisian adventure. He hadn't even buckled his seatbelt before I launched into a retelling of every croissant I ate, landmark I photographed and museum I visited. We swapped stories and dissected stereotypes about Americans and the French. Before he put his headphones in and settled down for a nap, I pitched him one last question.
"What do French people think about Americans?" I asked.
"We like them," he replied. "But they're more extroverted than the French."
Hint taken.