by

Emilee Perdue

|

December 19, 2022
Kick Off that New Year's Travel Resolution in Indian River County
From skydiving adventures to sunken ships, natural wonders and cultural deep dives, here's everything you need to know to jump-start your 2023 in Indian River County.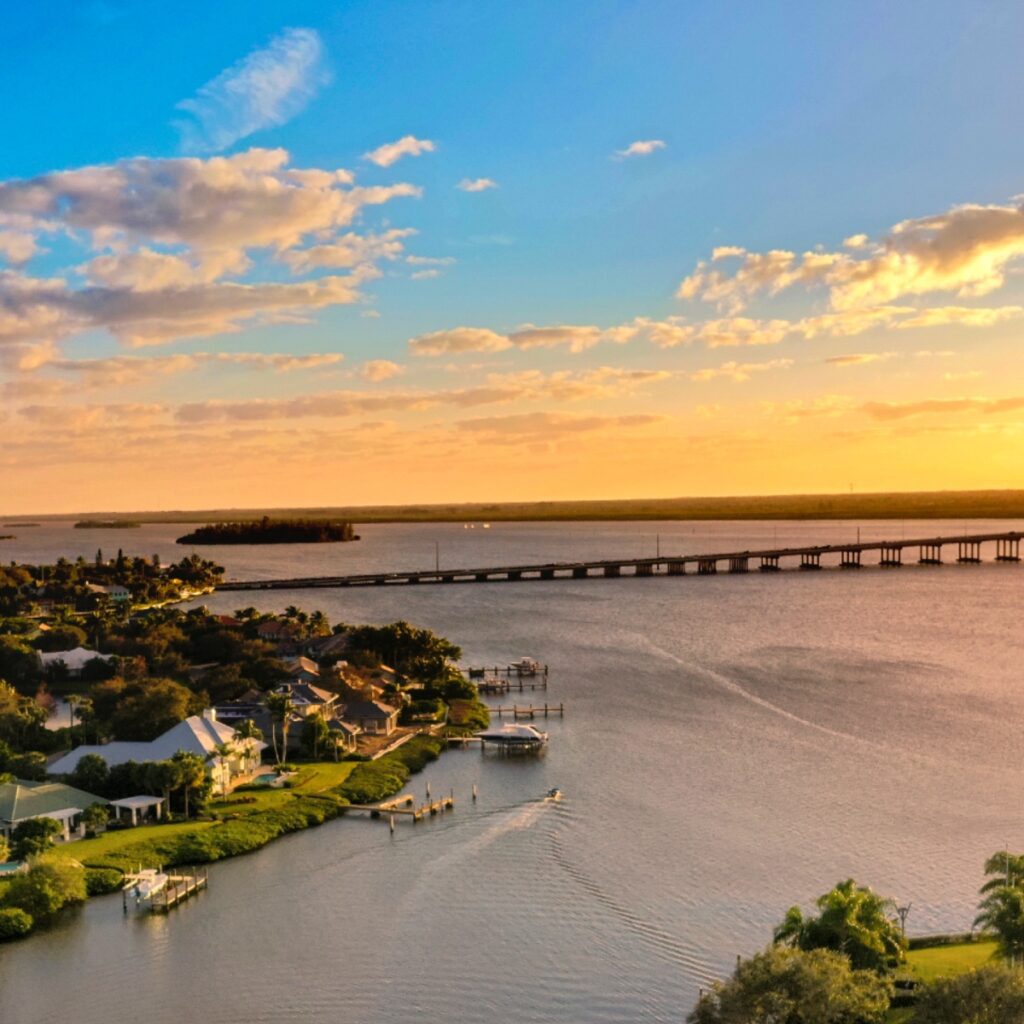 When the sun sets on 2022, the new year brings with it resolutions and dreams of new adventures in yet-to-be-discovered places. Situated along the northernmost stretch of Florida's Treasure Coast, Indian River County has everything you need to reboot, restore and rekindle that wanderlust in 2023—from the charming streets of Vero Beach to a teeming wildlife refuge to the world's largest frog leg festival. Whether you're craving an eco-escape, an artsy adventures or a culinary excursion, we've got the perfect getaway planned.
Wonderfully Wild
Though it's just a blip on the map, Pelican Island Wildlife Refuge packs a lot of history into a small but spectacular footprint along the Indian River Lagoon. President Theodore Roosevelt appointed this little island near Sebastian as the first national wildlife refuge in the United States in 1903. Today, it's home to more than 130 species of birds from bald eagles to saltmarsh sparrows and is the last nesting habitat for brown pelicans on the East Coast. Wander through miles of nature trails, kayak the mangrove-lined lagoon, watch pelicans migrate and gators snap or just breathe in the fresh salt air.
After the buzz and banter of teeming wildlife at Pelican Island, enjoy an afternoon of tranquility at McKee Botanical Garden, one of the "22 Most Soothing Places of Surprise and Sanctuary in North America," according to National Geographic. Founded in 1922, this 18-acre palm tree paradise served as one of the first natural attractions in the state. Today, the garden houses 10,000 different tropical plant species and one of the largest lily pad collections in the country.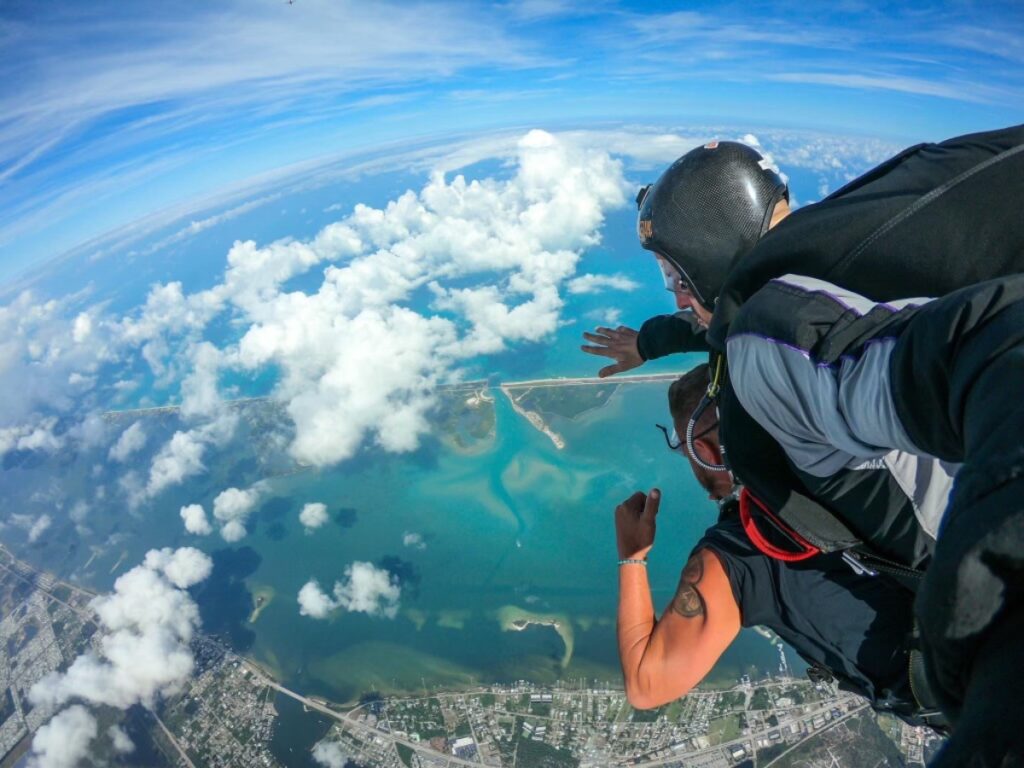 If wide-open spaces (and maybe a little adrenaline) is what you're after, consider going above and beyond—quite literally—at Skydive Sebastian, a thrilling skydive experience with unparalleled views of Sebastian Inlet. Next, if you dare to go from one extreme to the other, dive 38 feet below the warm Atlantic waters for an up-close look at the S.S. Breconshire, a sunken iron steamship from the 19th century submerged off the coast of Vero Beach. You might not find gold doubloons on the seafloor, but you will encounter a menagerie of aquatic life as you explore the 300-foot wreckage.
Discover the True Treasure
If you can't find your fortune at the S.S. Breconshire, you won't have to search long for buried treasure. In fact, you won't have to get your hands dirty at all. Simply walk up the shore to the Mel Fisher Treasure Museum, founded by the legendary treasure hunter himself, where guests can touch authentic gold bars without the hassle of salvaging shipwrecks. Learn how the Treasure Coast got its name and admire the expansive, shimmery trove on display.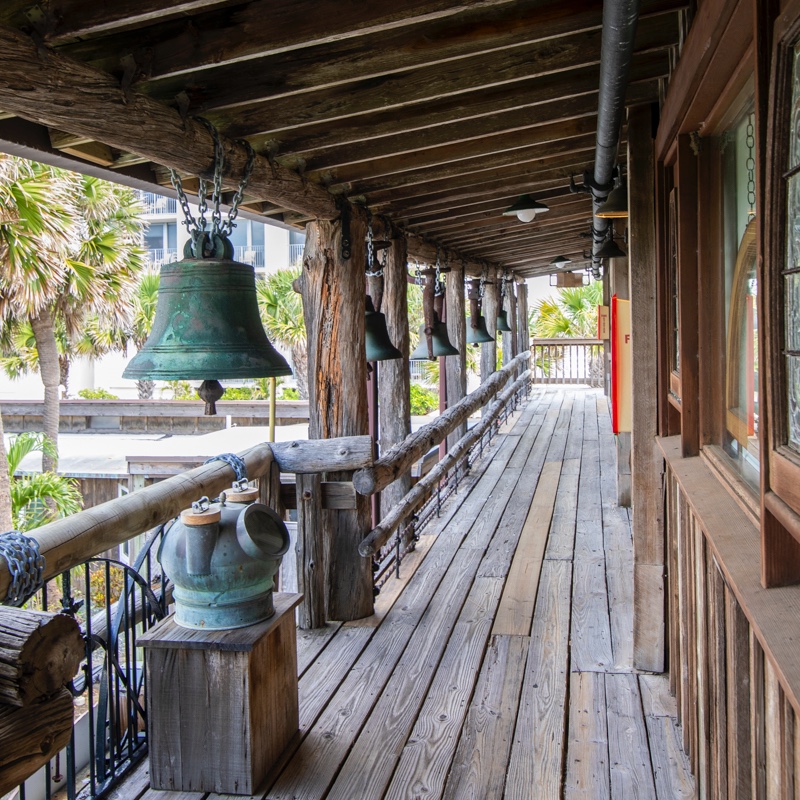 The Driftwood Inn and Resort stands overlooking the Atlantic as one of the last prized pieces of Old Florida, if not one of the most eccentric, with its wood siding, stained glass and rustic finishes. Waldo Sexton built the iconic lodge in 1935. Rumored not to have followed a traditional blueprint, Sexton constructed the first two buildings out of driftwood and other supplies, which resulted in slightly slanted floors and its eclectic character. Sexton collected a series of novelties during his travels and saw it fit to display them as a part of his hotel. Quite literally, too, as his treasured trinkets are embedded in the walls, and a vast collection of bells are hung around the property, one having belonged to Harriet Beecher Stowe. However, if it's luxury rather than lore you're looking for, you'll find it at the oceanfront Kimpton Vero Beach Hotel and Spa or the upscale Costa d'Este (owned by Miami icons Gloria and Emilio Estefan).
Art and history collide, as they do in these storied hotels, throughout the county and especially along the Mural Trail. Hand-painted hibiscus flowers, vibrant birds and mystical mermaids adorn buildings from Downtown Vero, with its collection of local boutiques and eateries, to Sebastian, with its biodiverse estuaries, legendary surf spots and pristine waterways.
Adventurous Appetites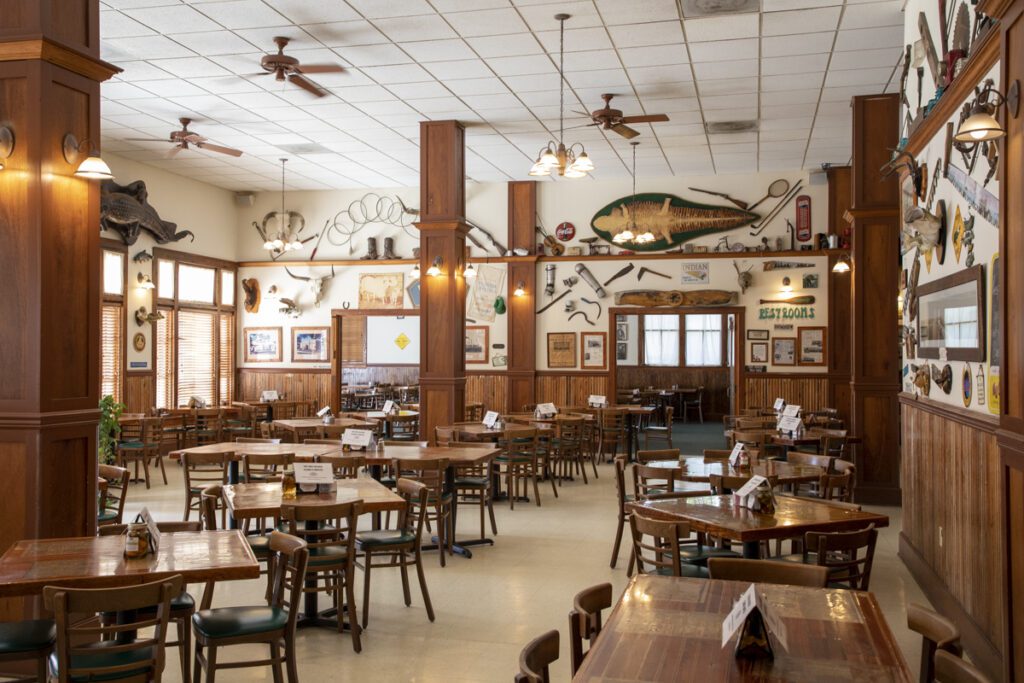 For the unabashed foodie, the quaint, small-town of Fellsmere offers up adventurous eats and a jumpin' good time, otherwise known as the annual Fellsmere Frog Leg Festival. This nationally acclaimed amphibian fete has earned the town the title of Frog Leg Capital of the World and attracts more than 80,000 attendees eager to try the gator pounder (made with one pound of gator meat) and the frog pop (one frog leg on a stick). Get your fill of tadpole and tail at this record-breaking festival January 19–22.
Dine dockside and enjoy the scene at Capt Hiram's Blackfins Riverfront Grill, a Sebastian local favorite known for fresh seafood and "Dirty Oysters," which combines oysters with caviar. Bring a hearty appetite to dinner at Marsh Landing Restaurant, located inside the restored 1926 Fellsmere Estate Building, and sink into some Old Florida flavor with their fresh-from-the-fryer gator tail platter and a side of crispy corn fritters.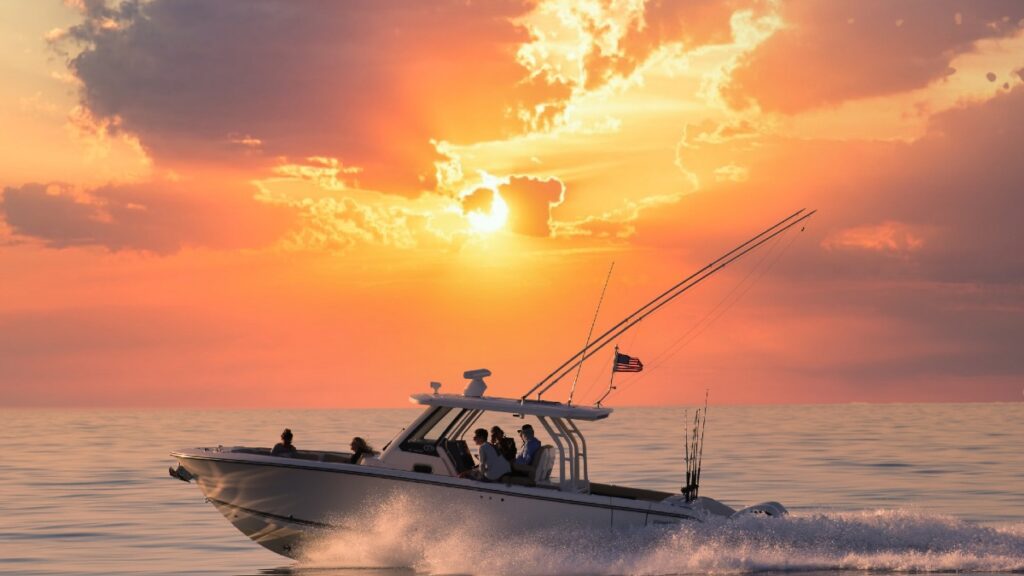 If the thought of smoked swamp samplers gives you pause, downtown Vero Beach offers a chic collection of oceanside restaurants, diners and sweet stops serving fare on par with neighboring Palm Beach (minus the fuss). Toast the night at Cobalt, a classic, well-appointed dining room with water views and seafood towers worthy of a special occasion. The Wave, a kitchen and bar inside the Estefan's Costa d'Este, is a Sunday morning brunch haven serving endless mimosas. Sample from their Cuban-inspired menu of ceviche, ropa vieja and a classic Cuban sandwich in the stylish, yet intimate, resort setting. Find your sugar fix covered at Sweet Kiss, a European gelato shop with flavors ranging from pannacotta to whiskey cream and all things in between.
Whether you're a Treasure Coast local, a Floridian looking for a staycation or a snowbird wanting to ring in the new year Southern style, Indian River County offers the perfect place to jumpstart your resolutions, or, in some cases, to break a few.