This Recent University of Tampa Graduate Just Won the Florida Filmmaker Award
Rose Caltrider shares the inspiration for her award-winning dramatic thriller "Maid."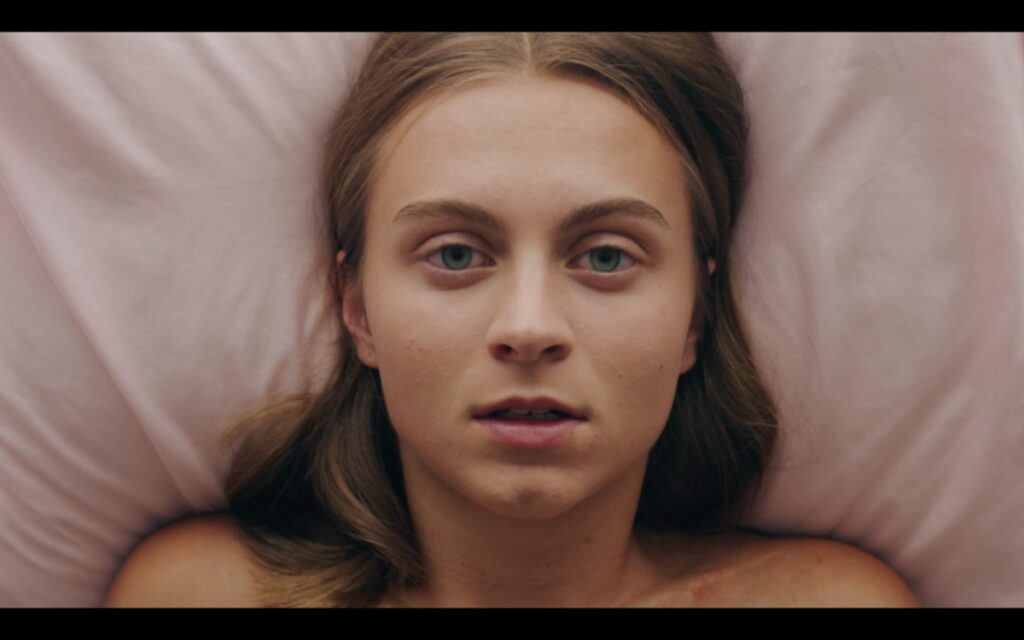 Stuck in a monotonous life and the mayhem of an abusive home, Ina can't seem to escape the exhaustion of each day. But when she starts sprouting gills and scales, the bait shop worker is offered an unconventional exit plan from her grim reality. This 18-minute dramatic thriller dreamt up by the creative mind of a recent University of Tampa graduate claimed the second annual Florida Filmmaker Award, presented by Flamingo and the Tallahassee Film Festival at the Fall fest.
First-time filmmaker Rose Caltrider made one of several notable Florida films screened at the festival, which awarded a $1,000 cash prize and a spiffy pink flamingo statuette to the top Sunshine State creator. Flamingo spoke with Caltrider about her budding film career, how the pandemic led her to film "Maid," and the inspiration she finds at the beach.
F: How did you end up in film school in Florida?
RC: I had never made any movies before college. I'd only done photography. So choosing my major to be film production was just kind of a guess. I applied to a couple of famous schools in California. I got denied from most and waitlisted at a few but couldn't afford it even if I did get in. When I visited the University of Tampa, I was awestruck by how pretty the campus was, which may sound shallow but I think it's important to be inspired by the place that you live as an artist. Throughout my four years there, the film program blossomed. I feel so lucky to have been part of that community. The professors and students really indulged and nurtured all of my ideas and my curiosities.
F: How's your post-graduate career going?
RC: I've mostly worked as a camera operator but will take any job on set because, as I have found, if you're helpful, kind and work hard, it will typically lead to another job on set, which is where I am happiest and most inspired. Right now I'm just having a blast being a filmmaker in Florida! There are a lot of local filmmakers that I really look up to.
F: What was the inspiration for your short?
RC: I always knew that I wanted it to involve the sea and some sort of sailor's lore.
The repetitiveness of [the character's] job was definitely influenced by the repetitiveness of my daily life during COVID. I wasn't leaving my house for classes or anything. It was like "Groundhog Day." I became interested in the idea of showing a pattern and then slightly changing it with hallucinations to show the character kind of starting to lose it. Also, had I not had a professor who forced me to watch weird monster movies, I probably would have made a very different, much more vanilla film.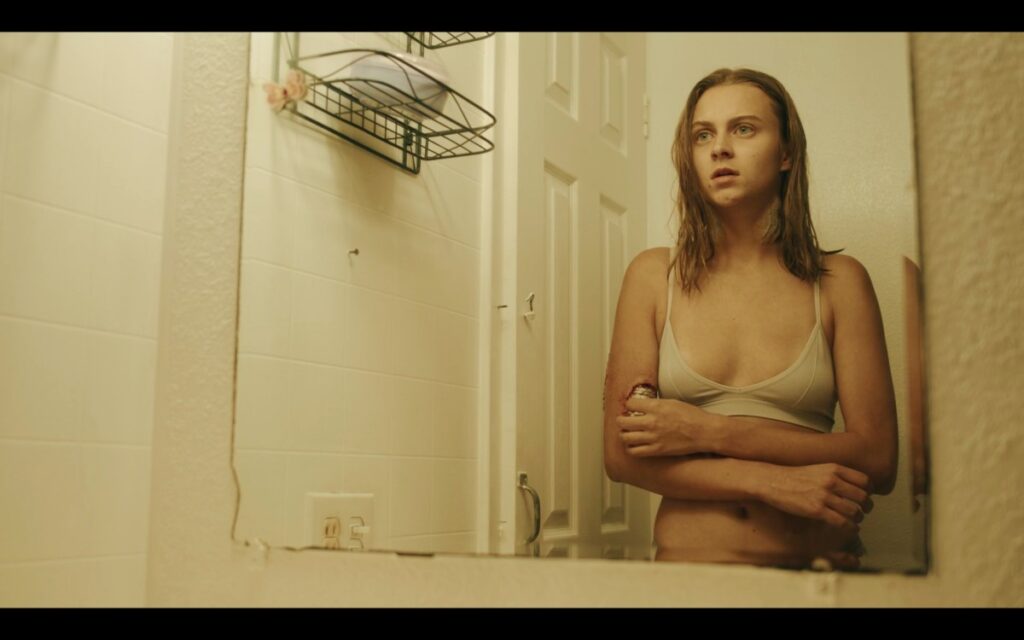 F: Any particular movies or monsters that crept into your imagination?
RC: "Possession" [a 1981 cult favorite, starring Isabelle Adjani and Sam Neill, made by Polish visionary Andrzej Zulawski] stuck with me for some reason. I felt that the way it dealt with time made me as a viewer feel like I was kind of losing my mind, which was also happening to the main character. By the end, when her lover has turned into a gooey tentacle monster, I bought it. Like, "Yup, I'm so disoriented that I'll believe anything right now." I think that's why the film stuck with me. And that's why I didn't end up doing a Sundance-y coming-of-age film with lots of pretty flowers and sunsets, which is the kind of work I tend to gravitate toward. Because of "Possession" and probably where I was in life at the time, we ended up with a dark, twisted metamorphosis.
F: Did the proximity of the Gulf and the beach spark something? Are you a beach person?
RC: The ocean has always inspired me. It's a source of beauty but also great danger and uncertainty. When I'm coming up with a story, I usually get my ideas based on locations that I find beautiful. The beaches always inspired me. I grew up surfing in the summers and was always fascinated by how beautiful the sea could look but how truly terrifying it could be in a split second.
F: Was there anything special about the locations you chose?
RC: The location I chose for the bait shop was a place I drove by every time I went to go visit my friend (Sophie Lamar, the main actress of the film), who lived in St. Pete at the time. Now we're roommates [laughs]. I tried to think of how I could use it in a film because it just had so much character. I would also be remiss if I didn't mention the woman who runs the shop, Dani. She was incredible. So kind, so accommodating. She met us at the shop at 5 a.m. for a couple weeks to give Sophie practice with sorting shrimp. The day of filming she was even shushing customers. I couldn't believe how lucky we got. As for the beach scenes, I actually knew the spot we'd film her walking into the water because I had surfed there a couple times. There's a jetty made of rocks, and I knew that it wouldn't be too crowded, and there wasn't a ton of development around it so it could look like a kind of nondescript area. It's right before Treasure Island. We used that location for all of the "ocean" scenes.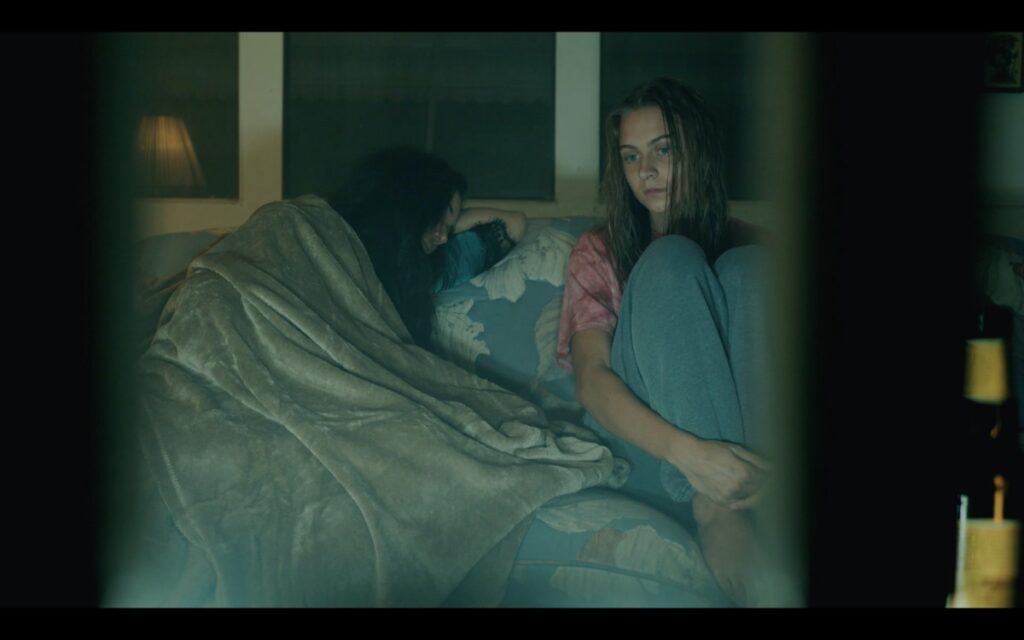 F: Who are your favorite filmmakers?
RC: Terrence Malick, Andrea Arnold, Greta Gerwig, Robert Eggers and Yorgos Lanthimos.
F: What's next in your career?
RC: My goal is to keep moving and to keep making my own work. I'm applying to some grad schools, but if that doesn't work out, my priority is making my own movies—when I'm not working on someone else's. I just got my first AC (assistant camera) job on a feature film, which is definitely happening in December, so that's cool.
F: How will you spend the prize money?
RC: I plan to spend the prize money on the next short that I make!