by

Emilee Perdue

|

December 1, 2022
Escape to Martin County for an Unspoiled Florida Holiday Getaway
Find adventure, culture, history and some much-needed rest and relaxation in this South Florida hidden gem this holiday season.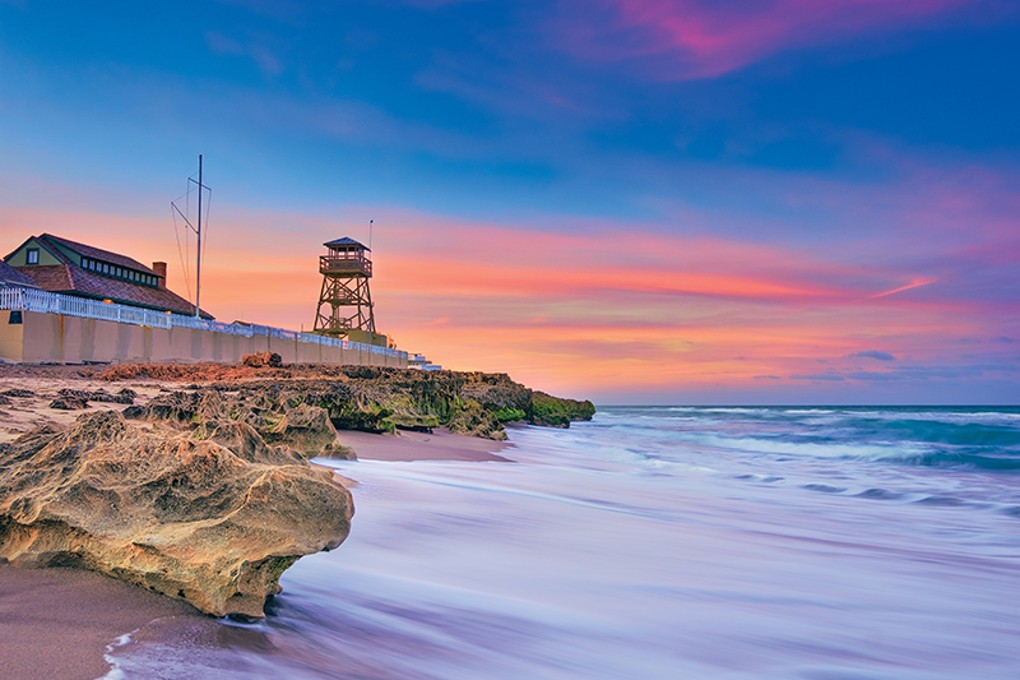 It can be difficult to find a peaceful, sandy oasis in South Florida that isn't teeming with beachgoers, especially during the holiday season when our balmy weather beckons all those sun-seeking northerners. But with 22 miles of uncrowded Atlantic coastline and a four-story height restriction, Martin County feels like a perpetual hidden gem, one of the few unspoiled slices of the Sunshine State remaining. This picturesque paradise has as much natural beauty as it does small-town charm. With more than 77 parks, shopping that feels both local and luxe, diverse dining options, a vibrant arts scene and rich heritage, Martin County is made for the multifaceted. To help you wade through all the wonders of this East Coast escape, we've created itineraries for every identity, from history buffs to adrenaline seekers.
The Avid Adventurer
If soaking in the rays during a midday siesta isn't your idea of a dream vacation, don't worry. In Martin County, adventure abounds. Take to new heights on a kiteboard or scuba dive the Georges Saint Valentine shipwreck off the coast of Hutchinson Island. Traipse through Florida's wildest terrain on horseback or grab a paddle and navigate the waterways of the Scenic Blueway Trail. Rather hit the fairway than the forest? Perfect your stroke at one of the destination's 28 world-class golf courses—and be sure to celebrate your swing at the recently opened Sailfish Sands Restaurant & Bar. While an endless array of outdoor activities await here, Martin County is best known for its unparalleled fishing—in fact, Stuart (the official county seat) is even nicknamed the "Sailfish Capital of the World." Anglers throughout history have traveled from all over, including presidents Howard Taft and Theodore Roosevelt, for the chance to land a legendary trophy fish.

The Aspiring Artist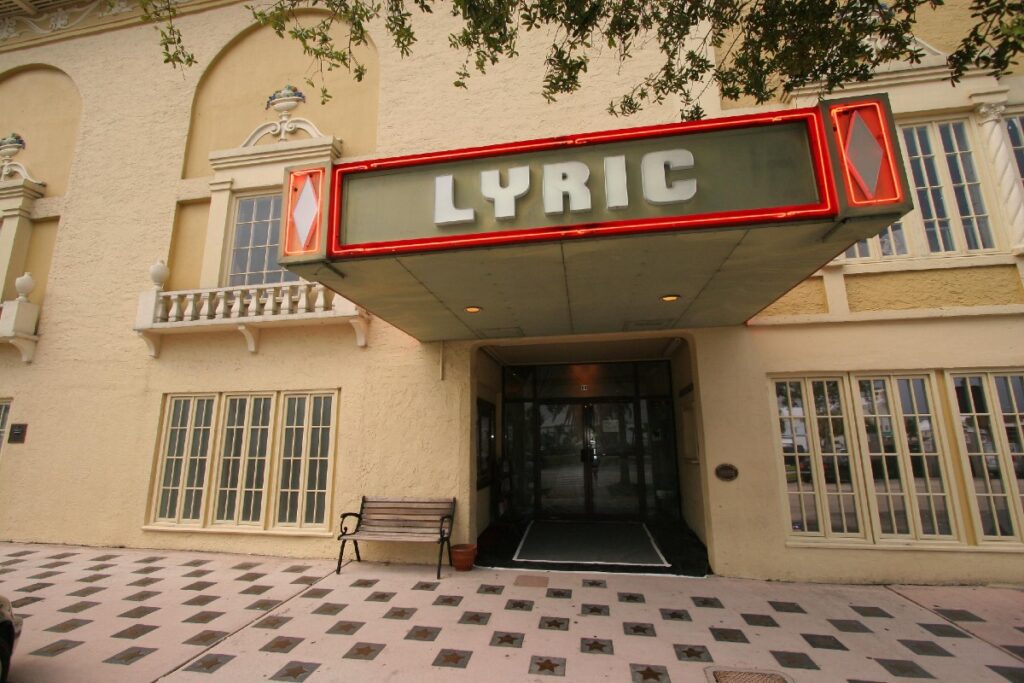 It's easy to embrace your creative side when visiting Martin County. With clay studios, galleries, art centers, museums and more, this artist's haven is bound to spark your imagination. Peruse fine art at the Court House Cultural Center & Gallery or explore the captivating displays of the Elliott Museum, which currently includes original works by Norman Rockwell. The Hutchinson Island attraction combines impressive static collections with ever-revolving temporary exhibits, so there's always something new to see. Perhaps our favorite thing about this coastal community is that art isn't just confined to studios and galleries. The Art in Public Places Program, an advisory board funded by the county, is responsible for sprinkling over 20 murals, sculptures, mosaics and stained-glass windows throughout the county. For a memorable night out, catch a show at the historic Lyric Theatre, originally built in the 1920s as a silent movie house. The venue presents a variety of musical guests, plays and the occasional movie—plus, it's a fantastic photo spot. No matter where you pick as your starting point, colorful culture is just around the corner.
The Heroic Historian
Martin County is layered with Native American culture, Old Florida charm and abundant natural history, creating a unique blend of surprising stories. As a proud member of the Trail of Florida's Indian Heritage, a nonprofit promoting public education of Florida's Native American history, Martin County is home to many sites and museums that showcase the area's ancient backstory. Captain Henry Sewall's House, a Cracker-style home built in 1989 for the sailor and Sewall's Point postmaster, is one of the county's beloved historic landmarks. Another storied spot worth visiting is the House of Refuge Museum at Gilbert's Bar, a shelter for shipwrecked sailors on the Treasure Coast. As the only House of Refuge left standing, this humble abode is a testament to Old Florida. With the carefully re-created interior and delicately preserved artifacts, the house transports guests back in time to 1875, when seamen scampered up its stairway to safety. Follow the Martin County Historic Preservation Trail to discover even more gems, including the Mount Elizabeth Archeological Site, the Seminole Inn, the New Monrovia One-Room Schoolhouse and more.

The Wild Wanderer
With over 100,000 acres of parks and conservation lands in Martin County, the toughest choice is choosing where to explore first. Take a refreshing hike through the flatwoods and mangroves of Jonathan Dickinson State Park for a chance to spot otters, Florida scrub-jays, or maybe even the old homestead of Loxahatchee legend Trapper Nelson. Want a deeper look into the most bio-diverse lagoon ecosystem in the Northern hemisphere? Spend the day at the Florida Oceanographic Coastal Center to learn about marine conservation and feed a stingray in the interactive aquarium, or choose the path less traveled and enjoy a relaxing picnic at Savannas Preserve State Park, southeast Florida's largest stretch of freshwater marsh.
As the holiday season comes in full swing, discover uncrowded paradise with your loved ones. Whether they're passionate about wildlife conservation, curious about local history, hungry for adventure or want to expand their creativity, give the gift of a memory made in Martin County this year.