Have You Met Fred the Tree? Introducing the Keys' Quirkiest Resident.
This Australian pine rising from the Old Seven Mile Bridge symbolizes the resilience of the Florida Keys.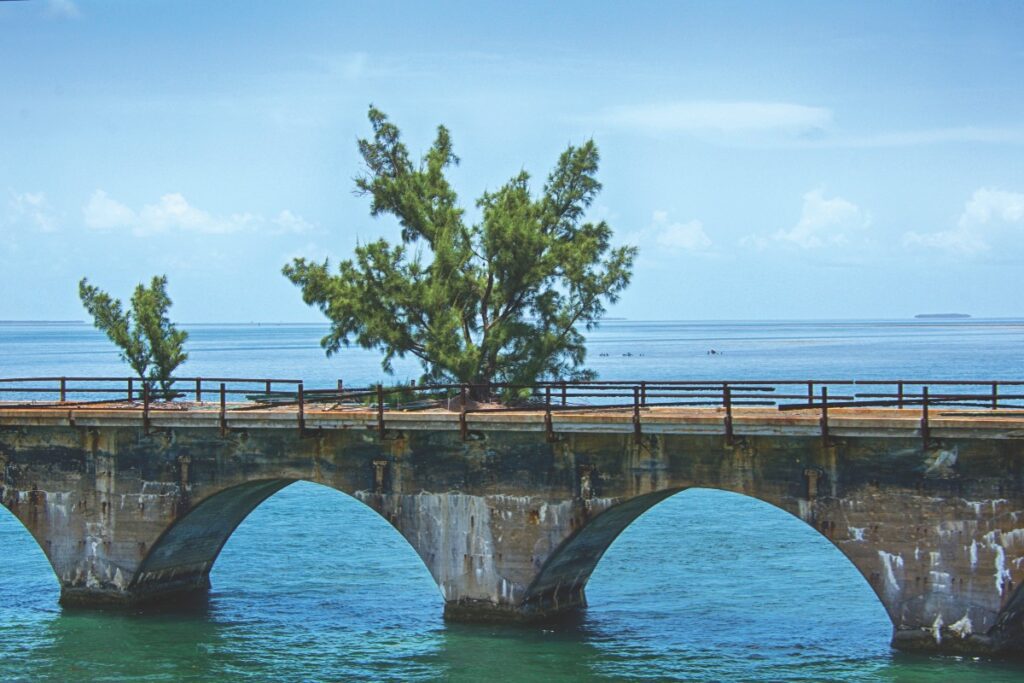 When Henry Flagler built the final salty span of his Florida East Coast Railway in 1912, stretching 128 miles from Homestead to Key West, workers dynamited coral rock, laid railbed, and connected the chain of islands with 40 bridges. Trestles, filled with sand, supported those bridges, and that is how Fred the Tree came to be.
Today, Fred stands just shy of 20 feet tall, swaying in the sea breeze between Mile Marker 41 and 42 in the Lower Keys, and his roots wind themselves around the railway's history. Lauded as the "Eighth Wonder of the World," the railway only operated for 23 years before the Labor Day Hurricane of 1935 ripped it apart. Instead of rebuilding it, the Works Progress Administration used some of the remaining sections to create the southernmost extension of U.S. 1: The Overseas Highway, arguably the most scenic drive in Florida.
The pieces of Flagler's old railroad that didn't become part of the Highway that Goes to Sea still stand alongside the modern road, as reminders of his boundless ambitions. Some stretches were converted into fishing piers and pedestrian walkways. Others, like the section of the Old Seven Mile Bridge west of Pigeon Key, stand inaccessible, vacant and crumbling.
Then there's Fred, an Australian pine tree bursting through the pavement.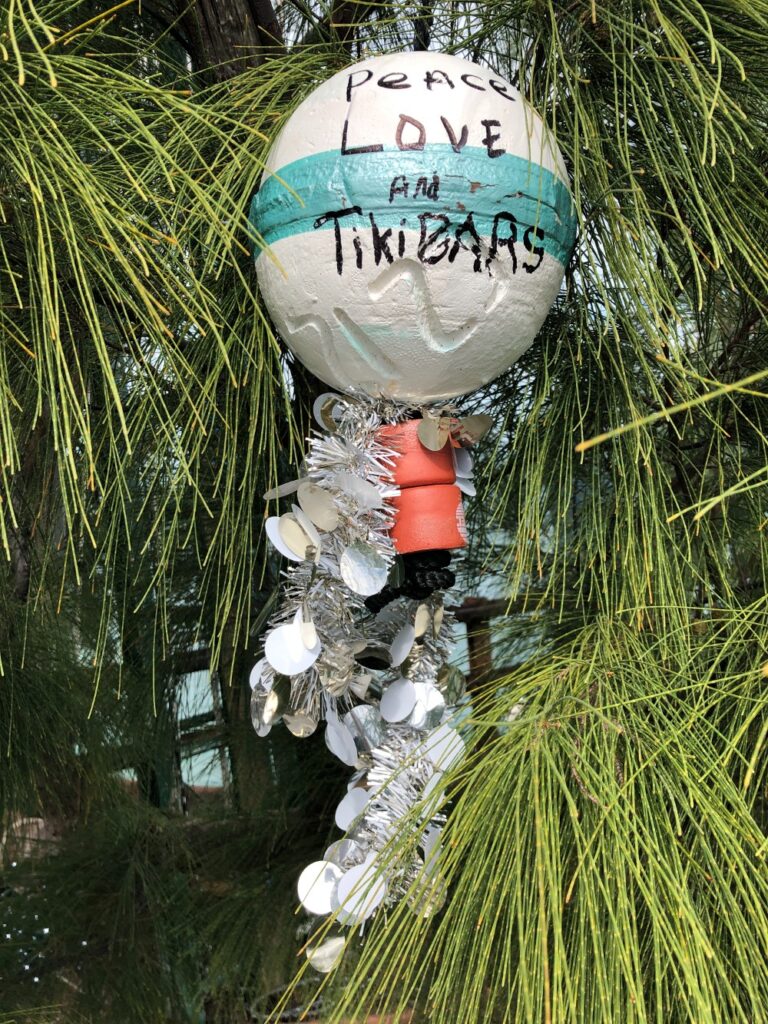 No one knows when Fred first appeared, but locals say he's been a resident for about 35 years. Theories abound about Fred's germination, from the common (bird poop) to the complex (before the bridge closed, a truck carrying Australian pine saplings hit a bump and Fred fell off and took root). No matter how he got there, several generations have grown up with Fred.
Florida declared war on Fred's kind years ago, stripping the non-native pines from state parks. Fred, however, was spared.
Roughly 12 years ago, locals, known as Fred's Elves, started decorating him for the holidays. People personalize and donate buoys for ornaments. A Key West synagogue donated a giant solar-powered menorah.
Then, on Sept. 10, 2017, Hurricane Irma made landfall in the Keys as a Category 4. An 8-foot storm surge and 132-mph winds ravaged the chain of islands.
As evacuees returned to the soggy Lower Keys, few expected to see Fred perched on Old Seven Mile. Nevertheless, there he stood.
To those who love him, Fred's not just a tree; he's a symbol of resilience—a beacon of hope. And he's proof that life, in Florida, can always find a way.